Headlines
From a UBS and Credit Suisse shakeup to lots of panda news – Here are today's Headlines
UBS is about to shake things up even more in its investment banking division as soon as this week.
A few minutes every morning is all you need.
Stay up to date on the world's Headlines and Human Stories. It's fun, it's factual, it's fluff-free.
To start off, we're looking into:
UBS restructuring
The backstory: Back in March, after a string of scandals, there was a major crisis at Credit Suisse, and it looked like the bank would collapse. But then Swiss bank UBS agreed to buy it for 3 billion Swiss francs (around US$3.25 billion). This rescue was orchestrated by the Swiss authorities to prevent a major global banking disaster.
More recently: Since taking over, UBS has taken a cautious approach toward Credit Suisse's investment bank. It made it clear that it would stick to its own strategy, emphasizing a smaller, "capital-lite" securities unit and using Credit Suisse's investment bank only to shore up its global business. After the buyout, UBS' workforce grew to about 120,000, but it plans to cut this by about 30% within the next few years, aiming to save about US$6 billion in staff costs.
The development: Now, according to Reuters, it's about to shake things up even more in its investment banking division as soon as this week. On top of that, around 80% of Credit Suisse's investment banking staff in Hong Kong is facing job cuts this week. Click the link here for more.
2,000-year-old giant panda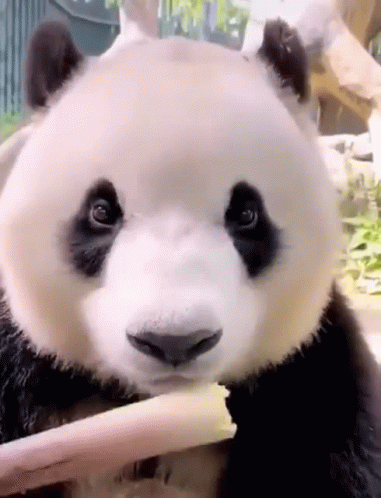 The backstory: Giant pandas are revered symbols in Chinese culture. In fact, nearly every giant panda in the world really belongs to China and is considered "on loan" to other countries.
The development: Chinese archaeologists just made a major discovery – they found a complete giant panda skeleton inside the tomb of an ancient Han dynasty emperor that dates back over 2,000 years. The discovery suggests that the panda may have been ritually sacrificed to accompany Emperor Wen of Han, who reigned from 180 to 157 BC, into the afterlife following his death.
This skeleton was found in the tomb in China's Shaanxi province, which used to be the capital of China. The panda remains were in a satellite pit right next to the tomb, facing it. It's a groundbreaking find that sheds light on ancient Chinese burial practices. They've previously found a giant panda skull in Wen's tomb, but this is the first time they've found a complete skeleton.  Click the link here for more on this discovery.
Nuclear fusion breakthrough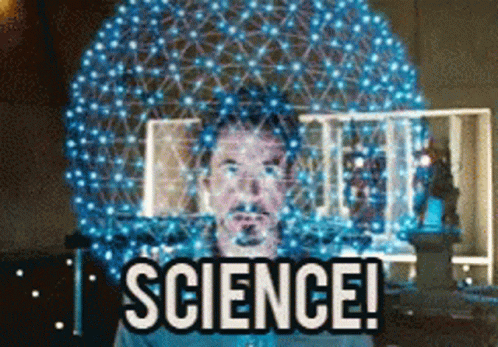 The backstory: Scientists are always looking for new ways to get energy without contributing to climate change. That's where nuclear fusion comes in.
Here's how it works – fusion is a nuclear reaction where two atoms are smushed together to create a new atom with less total mass. That extra mass has to go somewhere, so it's transformed into energy. And for decades, scientists have been trying to figure out how to create a fusion reaction and harness more energy than they use up compressing the atoms together. It's called achieving "fusion ignition." Last December, scientists in California pulled off fusion ignition for the first time – essentially confirming that there's something to this whole fusion energy idea. They've been trying to do it again since then but without success.
The development: On July 30, the team was able to create a fusion ignition again for the second time, creating even more energy than last time. Click the link here for more on this breakthrough.
To end, we'll look into:
The mystery of the Dubai Eye
The city of Dubai in the UAE has built itself a reputation for having some of the shiniest, biggest, most impressive structures in the world. It's truly a new-age city designed to push the bounds of what's possible in engineering and architecture. It's home to the world's tallest building (the Burj Khalifa), the largest inflatable aqua park and the longest urban zipline, the XLine.
And in 2021, the city opened the world's largest observation wheel, the Ain Dubai (Dubai Eye). When it was built, the Ain was already 82 meters higher than the world's tallest operating Ferris wheel, the High Roller in Las Vegas. It's almost twice the size of the London Eye (135 meters tall), reaching about 250 meters in height.
And, at first, the wheel seemed to be everything that riders dreamed of. But, just a few months after starting operations, the Ain closed. And it's been out of operation for over a year now – just standing frozen on the artificial Bluewaters island. And it's not clear exactly why. Click the link here for more.
In other news ...
🔢Numbers:
📉Market snapshot and key quotes:
In the US: US stocks opened the week on a positive note, driven by corporate earnings and inflation data on the horizon.
In Hong Kong: Hong Kong stocks closed with little change as traders watched for the Fed's next move on interest rates after a mixed US jobs report.
📊Top gainers/losers and company news:
In the US: Berkshire Hathaway climbed over 3% after a strong earnings report and cash reserves.
Elanco, the animal health care stock, rallied over 4% by beating Wall Street expectations, while Tyson Foods slid 3.8% due to a disappointing earnings report.
Sovos Brands surged over 25% after Campbell Soup announced it would acquire the company.
In Hong Kong: Hotpot restaurant operator Haidilao climbed 4.9%, CNOOC added 2.6%, while Coal producer Shenhua and PetroChina both also saw a jump of 1.8%.  
👀The numbers everyone is watching:
In the US: Investors will focus on July's consumer and producer price index data for insights into inflation trends and the economy's health.
In Hong Kong: China's upcoming trade balance and inflation data will offer clues on its economic recovery trajectory.
📅To check out our economic calendar for this week, click here.
More headlines ...
💣An assassination attempt on Zelenskiy: Ukrainian President Zelenskiy was just visiting the Mykolaiv region of Ukraine when the SBU (Ukraine's security agency) got intel that a woman from the area had plans to share info on him so he could be assassinated. The SBU "foiled the attack" before her plan was put into action, and the woman has now been detained. Ukraine says she has links to Russia's security/spy agency. She's now facing up to 12 years in prison for her collaboration.
✈Niger junta closes airspace: After the military junta took over Niger's government a couple of weeks ago, the ECOWAS group of West African states gave it an ultimatum to get President Mohamed Bazoum reinstated by this past Sunday. The junta didn't, and now there's a real threat of ECOWAS getting its military forces involved. The coup leaders have closed Niger's airspace because of foreign military intervention concerns. The countries will meet again on Thursday to discuss next steps, but the US and the EU both have said there's still a chance to resolve the situation before then.
🌀Scouts evacuate South Korea: Yesterday, we covered how the heat wave in South Korea caused many international scouting troops to leave the campsite where the World Scouting Jamboree was taking place. Now, it looks like tens of thousands of children scouts will be evacuated from the site because of an incoming typhoon on top of the heat.
🧕Wear the hijab … or else: A couple of weeks ago, Iran announced that its morality police would again be enforcing laws for women to cover themselves in public by wearing hijabs "properly" – after the force had been laying low because of social unrest following the death of Mahsa Amini. Reportedly Iranian authorities have been sending women refusing to wear hijabs to psychological treatment for their "anti-social behavior" for months, with one judge ruling that a woman had "a contagious psychological disorder that leads to sexual promiscuity" because she didn't wear her hijab.
🚢China and Philippines incident in South China Sea: The Philippines and China have long had tensions over disputed territory claims in the South China Sea. The Philippines said a Chinese Coast Guard boat used its water cannons to shoot at a smaller Filipino boat near Second Thomas Shoal on Saturday, with the Philippines releasing video footage of the incident. The situation is getting international criticism. Beijing has called the actions "professsional and restrained" and has since urged the Philippines to to remove an "illegally" grounded warship from a reef in the Spratly Islands.
🌈Pope talks on church openness: The current head of the Catholic Church, Pope Francis, is seen as one of the most progressive leaders that the institution has seen. In the past he's stressed a welcoming message for "everyone," including the gay community, which has historically been rejected by the Church. While talking to reporters on Sunday, Pope Francis again said that everyone is welcome in the Catholic Church, but there are still certain rules within the institution. So, for instance, LGBTQ couples still can't get married in the Catholic Church, and women are not able to become priests.
🏎Tesla CFO resigns: In a regulatory filing on Monday, it was revealed that Tesla's CFO Zachary Kirkhorn has resigned after 13 years with the company. He'll still serve in an unknown capacity through the end of the year "to support a seamless transition." Chief Accounting Officer Vaibhav Taneja has taken on the role in addition to his other duties.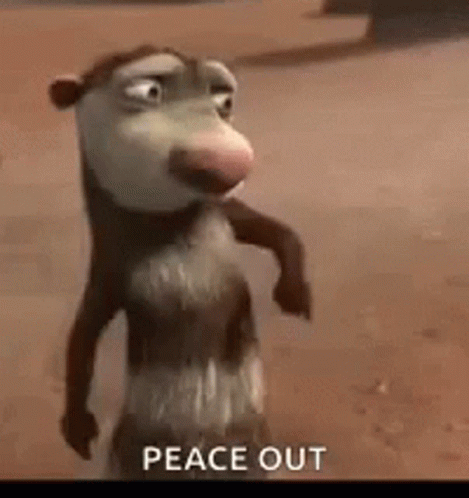 💰PayPal launches stablecoin: Payments company PayPal announced on Monday that it had launched a US-dollar-backed stablecoin, becoming the first major fintech firm to embrace digital currency for payments and transfers. The token, PayPal USD, is backed by US dollars and short-term US treasuries, and it'll gradually become available to people in the US.
🤑Hua Hong nails its debut: After the US put export controls on semiconductor chips to China, Chinese tech companies have been working to build more high-powered semiconductors domestically. China's Hua Hong Semiconductor is one of these tech firms, which is China's second-biggest chip foundry company. The firm just debuted on the Shanghai stock market, earning 21.2 billion yuan (US$2.96 billion) in the biggest sale of new equity in the APAC region this year.
💻That's ironic: Zoom, the company everyone's gotten to know during the work-from-home era over the past few years, is now asking employees who live near a Zoom office to come into the office at least two days a week, saying the hybrid role will put them in "a better position to use our own technologies, continue to innovate and support our global customers." OK, Zoomer.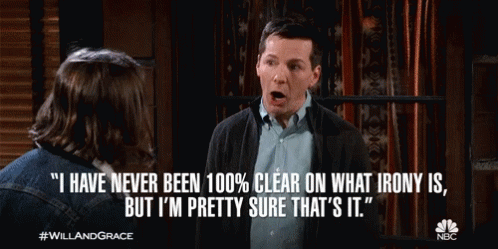 💸Musk will pay your legal bills: In yet another headline-making moment for X (formerly known as Twitter) owner Elon Musk, he posted over the weekend that the company would fund the legal bills of anyone who has been "unfairly treated" by an employer for posting or liking something on the platform. He also said they "won't just sue, it will be extremely loud," and they'll go after boards of directors and other higher-ups on behalf of users.
🔥Zuck hits back: It looks like that potential cage match between Elon Musk and Mark Zuckerberg may actually be on, and Musk announced yesterday that when it happens, it'll be streamed on X (formerly Twitter) to raise money for a veterans' charity. He also mentioned he'd be getting an MRI and possibly surgery ahead of the fight. On Zuck's new platform Threads, he posted, "Shouldn't we use a more reliable platform that can actually raise money for charity?" Ouch. Well, to be fair, we also reported that Threads had already lost over half its users 10 days after its massively successful launch.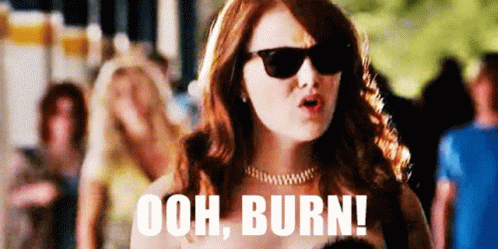 🎬"Barbie" makes history: Last week, we reported that "Barbie" had beaten out "Wonder Woman" for the highest-grossing film directed by a woman in history. Based on its marketing and the hype surrounding it on social media leading up to its release, it was pretty obvious that it wouldn't flop at the worldwide box office in July. But at this point, it's completely exceeded expectations, passing the US$1 billion mark this past weekend after about three weeks in theaters. This is the first movie directed by a woman (Greta Gerwig) that has passed that milestone.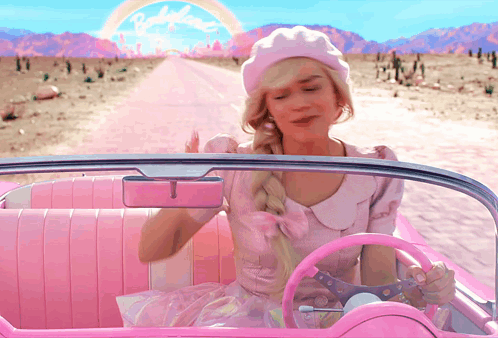 🐼Twin panda pics: D'aawwwww! Two baby twin pandas born last month in South Korea's Everland Panda World have just turned one month old, and the park has released some pics of them. They also recently just rolled over for the first time! They will be named when they turn 100 days old. Panda fans can watch the twins' growth journey on Everland's YouTube channel, the Everland blog and Zootopia Naver Cafe.
---
Enjoying our TMS Headlines?
Forward it to a friend! After all, sharing is caring.
Anything else? Hit reply to send us feedback or say hello. We don't bite!
Written and put together by Joey Fung, Vanessa Wolosz and Christine Dulion