Headlines
From global rice exports to macaques monkeying around – Here are today's Headlines
Last month, India, the world's top rice exporter responsible for over 40% of the world's rice supply, decided to pause its primary rice exports.
A few minutes every morning is all you need.
Stay up to date on the world's Headlines and Human Stories. It's fun, it's factual, it's fluff-free.
To start off, we're looking into:
Global rice exports
The backstory: Last month, India, the world's top rice exporter responsible for over 40% of the world's rice supply, decided to pause its primary rice exports to stabilize its domestic pricing. This move was expected to affect Asian and African countries the most, with millions relying on these exports for their daily diets.
Thailand and Vietnam are also big players when it comes to exporting rice, coming in second and third place globally. Lately, they've seen price hikes on the crop since India's ban has tightened global supplies.
The development: According to the Thai commerce minister, the country isn't stopping its rice exports. It said on Monday that it has enough supply to keep up with local demand and still keep those exports flowing. With India out of the picture at the moment, Thai rice producers are seizing the opportunity (and the extra profits from those price hikes), especially in Africa, which usually gets a lot of its rice from India. Vietnam also commented last week that it had no plans to pause its exports either. Click the link here for more on the situation.
Guandan's impact in China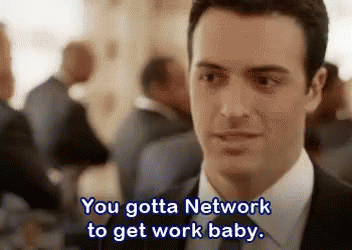 The backstory: Guandan is a card game similar to poker but with its own style. It's often nicknamed "throwing eggs" or "throwing bombs." With four players sitting around a square table, like mahjong or bridge, the object is to work with your partner to make sure that one of you plays all your cards before your opponents. It's a game of both strategy and cooperation.
Going back a bit, Guandan's origins can be traced to Chinese provinces Jiangsu and Zhejiang, where it started gaining steam. These provinces are also currently offering cash incentives for investments in crucial sectors like computer chips and electric vehicle batteries. The thing is, accessing these perks can call for a certain finesse in networking, especially for smaller companies that might be more easily overlooked by investors and banks.
The development: In the world of Chinese business and politics, Guandan has now become a strategic tool. It's not just for fun – it's being used as an icebreaker before negotiating deals. Click the link here for more on this trend.
Zoom's AI-training fiasco
The backstory: With artificial intelligence (AI) still on the up and up, tech companies are looking into how they can use AI tools in their own products and services. But generative AI needs to be trained on relevant data to be useful in these contexts. AI farms already-existing content to help humans solve problems in a streamlined way, but it can't necessarily "think" for itself.
The development: In March, video-conferencing software company Zoom made some changes to its terms of service (TOS) that raised some eyebrows. The wording of one clause seemingly gave Zoom permission to use customer data to train its AI products. Around this time, experts started warning people that the company might be able to pull from a lot more user data than expected, like via user calls.
Almost right after these new terms became publicly available, Zoom started seeing backlash. On Monday, the company explained that it wouldn't use audio, video and chats to train AI without customer consent. Click the link here for more.
To end, we'll look into:
The Amazon Summit
The Amazon Basin is the area in South America that surrounds the giant Amazon River and its tributaries, which is also where the heart of the Amazon rainforest lies. This region lies mostly in Brazil and Peru and also parts of Guyana, Colombia, Ecuador, Bolivia, Suriname, French Guiana and Venezuela. All of these countries (and the territory of French Guiana) have met in the past for what's known as the Amazon Summit to coordinate their policies when it comes to the rainforest. But this conference hasn't been held in 14 years.
The summit is back this week, taking place in Belém, Brazil, on Tuesday and Wednesday. The main focuses are environmental concerns that could affect the Amazon rainforest and organized crime issues (like drug trafficking). All of the Amazon Basin countries are being represented in some way at the talks. Brazilian President Luiz Inácio "Lula" da Silva has been stressing the importance of cross-border collaboration when it comes to moving forward in how South American governments approach Amazonian strategies. Click the link here for more.
In other news ...
🔢Numbers:
📉Market snapshot and key quotes:
In the US: US stocks stumbled on Tuesday after Moody's downgrade of the banking sector. This move sparked renewed concerns about the future of the economy.
In Hong Kong: Hong Kong stocks closed lower, driven by disappointing Chinese economic data. This added to existing worries about the health of the world's second-largest economy.
📊Top gainers/losers and company news:
In the US: Banks stocks took a hit. Goldman Sachs saw a 2% drop, and SPDR S&P Bank ETF (KBE) also went down by over 1%.
United Parcel Service (UPS) fell by almost 1% after the company reported a disappointing second-quarter revenue. The company also adjusted its full-year revenue forecast downward, citing costs related to a tentative labor union deal.
In Hong Kong: Chinese real estate giant Country Garden dropped by 14.4% following news that it had missed interest payments on two US bonds worth a total of US$22.5 million. Country Garden Services also fell by more than 9%.
👀The numbers everyone is watching:
In the US: Investors will focus on July's consumer and producer price index data for insights into inflation trends and the economy's health.
In Hong Kong: China saw a larger-than-expected setback in July trade figures. Exports plunged by 14.5% compared to the previous year, and imports were down 12.4%.
📅To check out our economic calendar for this week, click here.
More headlines ...
✊Thousands march in Haiti: For over a year now, Haiti has been dealing with gang violence that's swept across the country, increasing poverty and making access to basic human needs more difficult. While the government has appealed to the UN for help from an international security force, everyone is still waiting for a decision to be made. On Monday, thousands of Haitians marched through the capital of Port-au-Prince with calls for protection from these gangs.
💣Double missile strikes in Ukraine: While Ukraine has been in the news a lot lately because of its counteroffensive against Russia (including drone attacks on Moscow), Russia is putting up its own fight. On Tuesday, Ukraine accused Russia of targeting rescue workers by hitting residential buildings with two missiles one after another, effectively drawing rescue crews to the area and then attacking them.
📨UK electoral commission hacked: When it comes to new technology in global elections processes, there are growing fears that elections can be interfered with. It was just announced that last year, the UK's Electoral Commission discovered a complex cyber episode involving hackers accessing internal emails and copies of voter data. Fortunately, most of that voter data was already in the public domain.
📞China reassures Russia: China and Russia are on friendly terms, but China is still neutral in the current war in Ukraine. China did participate in the Ukraine peace talks in Saudi Arabia over the weekend, though. But, on Monday, China's top diplomat Wang Yi called Russia to reassure the country that China is still "impartial" in the war, although it would actively promote peace talks.
🛳The UK moves asylum seekers to barge: The UK attracts thousands of asylum seekers every year, often by boat. A few months ago, the British government announced plans to convert a docked barge into housing for migrants, and, on Monday, the first 15 people were moved into it. This operation is pretty controversial, with the Fire Brigades Union calling the barges "a potential deathtrap" and describing the policy itself as "cruel and reckless."
🧊Antarctic sea ice loss: We know that ice caps are melting all over the world at pretty steep rates because of climate change. Even if humans suddenly achieved carbon neutrality, there would still be lasting consequences. Now, scientists are saying that Antarctic sea ice levels have fallen to a record low this year because of rising global temperatures, and they don't really see a way to reverse that damage any time soon – we're talking decades or even centuries for it to recover.
🤑WhatsApp fines for Wall Street: US regulators had been investigating the use of WhatsApp among different employees at Wall Street firms to discuss business deals – something that's a regulatory no-no. Well, on Tuesday, the Commodity Futures Trading Commission announced penalties of US$266 million, while the Securities and Exchange Commission said firms had agreed to pay it US$289 million over the issue. Total penalties for the investigations into these messaging practices have passed US$2.5 billion since December 2021.
🤖Disney looking into AI: Even as the ongoing Hollywood strike is looking to limit how artificial intelligence (AI) impacts the entertainment industry, Disney is creating a task force to explore its applications as well as looking into cutting costs. The company has 11 current job openings looking for applicants with experience in AI and/or machine learning.
💊Novo Nordisk making waves: The Danish drugmaker Novo Nordisk has officially become the second-largest company by market value in Europe, closing in on luxury house LVMH in the top spot. On Tuesday, the company's shares jumped as much as 19% after a study showed that obesity medication Wegovy reduced the risk of heart attacks and strokes.
📚Paramount will sell Simon & Schuster: Private equity firm KKR has had its eye on the bookselling business. On Monday, entertainment giant Paramount said it would be selling publishing house Simon & Schuster to KKR for US$1.62 billion. The current CEO, John Karp, will stay on after the deal goes through.
💻TMSC in Germany: On Tuesday, the world's leading advanced chipmaker Taiwan Semiconductor Manufacturing Company (TSMC) announced it would be building an US$11 billion plant in Germany. This is the first big move into Europe for the company.
👶Barbie babies?: The popularity of the new "Barbie" film is making waves even in baby-naming. Babynames.com has reported a 300% increase in searches for "Barbie" on its site last month, alongside a 200% increase in searches for "Ken." For you young'uns out there – in case you didn't know – Barbie is short for Barbara, and Ken is short for Kenneth. Not exactly "new" names in the grand scheme of things.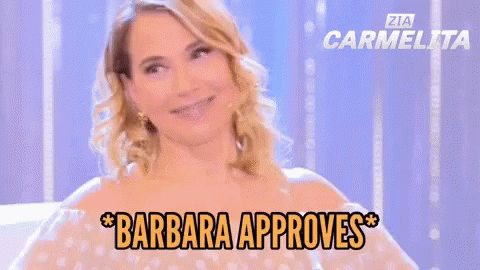 ⚽Colombia moves onto Women's World Cup quarterfinals: At the Women's World Cup in Australia on Tuesday, the Colombia women's team won their match against Jamaica with a final score of 1-0. This means that Colombia will be going to the women's quarterfinals for the first time in history!
📱The Great Folding Test Vol. II: A YouTube livestream started on August 2 where designated "flippers" are putting two rival flip phones to the test by flipping them open and shut again over and over until they break. They're pitting Samsung's latest Galaxy Z Flip 5 against Motorola's Razr 40 Ultra to see which one can handle the most flips. This follows a similar test from last year. This year, the Razr tapped out at flip number 126,367, while the Galaxy Z Flip 5 is still hanging on strong past 315,000 folds.
👧Girls run the world: Nominations for the 2023 VMAs have been announced, and for the first time ever, female artists are dominating the "Artist of the Year" category. In the running are Beyoncé, Doja Cat, KAROL G, Nicki Minaj, Shakira and, of course, Tay Tay, aka Taylor Swift. Girl power!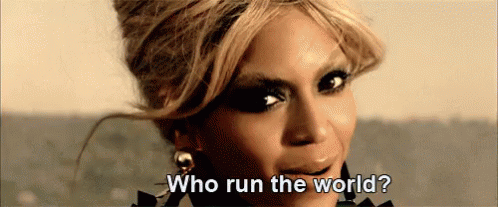 🚄Who runs the trains?: Beyoncé's "Renaissance" tour has been a major success so far in Europe and North America. But, her team had to delay her recent Washington DC show because of heavy rains and lightning. To make sure that fans could still use public transportation, the tour paid US$100,000 for the metro to continue running after its normal operating hours on Sunday.
🐵Monkeying around: At Tsuen Wan's Hill Top Country Club in Hong Kong, a bunch of monkeys decided to stop in for a dip in a recent video that's gone viral online. The rhesus macaques can be seen in the video running alongside the club's pool, jumping in and swimming and even climbing the slide into the kiddie pool. A voice heard on the video says it "turned into a swimming pool for monkeys … they are so happy!"
---
Enjoying our TMS Headlines?
Forward it to a friend! After all, sharing is caring.
Anything else? Hit reply to send us feedback or say hello. We don't bite!
Written and put together by Joey Fung, Vanessa Wolosz and Christine Dulion