Headlines
From Foxconn's exclusive AI servers for Apple to a spaceship reveal – Here are today's Headlines
Foxconn is a big manufacturing company from Taiwan that's known for making Apple gadgets like iPhones and iPads.
A few minutes every morning is all you need.
Stay up to date on the world's Headlines and Human Stories. It's fun, it's factual, it's fluff-free.
To start off, we're looking into:
Foxconn's AI servers for Apple
The backstory: Foxconn is a big manufacturing company from Taiwan that's known for making Apple gadgets like iPhones and iPads. It's also Apple's biggest supplier of the servers it uses in its data centers. Now, as artificial intelligence (AI) continues to advance at full speed, Foxconn has set its sights on AI applications and is ramping up its server business this year. The company already has a 40% slice of the global server market and is aiming to expand even more.
More recently: Rumor also has it that Apple is working on its own AI tools, much like OpenAI's ChatGPT and Google's Bard.
The development: According to a recent report from Taiwan's Economic Daily News, Foxconn Industrial Internet (FII), one of Foxconn's subsidiaries, is set to become Apple's exclusive supplier for AI servers, all manufactured in Vietnam. This move aligns with Apple's strategy of diversifying away from China's manufacturing hub. Click the link here for more on this partnership.
S&P ditches ESG scores
The backstory: Back in 2021, S&P Global, a major player in handing out company credit ratings, introduced a scoring system ranging from 0-100 to gauge how companies dealt with ESG-related risks. ESG stands for environmental, social and governance factors – basically, how companies handle things like pollution and social issues.
More recently: Some critics have raised concerns that these ratings can get quite complicated and are hard to understand. In particular, S&P's ESG indicators cover areas like human rights, social integration and eco-friendly strategies. But S&P Global faced pushback, especially from US Republicans who felt these ESG factors were pushing certain political values, and several conservative state attorneys-generals even started an investigation into how S&P was using ESG criteria in its credit ratings.
The development: Now, S&P Global has decided to stop showing these ESG scores alongside credit ratings. Click the link here for more.
World Bank stops loans to Uganda
The backstory: The World Bank has been a major financial supporter of the East African country of Uganda. By the end of last year, it had provided the country US$5.4 billion in International Development Association financing, which was supposed to help the developing country with different projects to benefit its people.
More recently: Toward the end of May, Uganda President Yoweri Museveni passed a new anti-gay law. The law made it so that people who just identify as LGBTQ+ aren't criminalized, but it does order the death penalty for "aggravated homosexuality." Within this law, that could mean same-sex acts involving people infected with HIV, minors and other vulnerable people – even with full, otherwise legal, standards of consent.
The development: After ongoing conversations between the World Bank and Ugandan officials, the World Bank just announced that it would be cutting off new loans to Uganda in response to these anti-LGBTQ+ provisions, which it says don't line up with the bank's core values. Click the link here for more.
To end, we'll look into:
The WeWork journey
WeWork used to be the shared workspace of the future – now it's stuck in the past. On Tuesday, the company filed a report with the US Securities and Exchange Commission (SEC) saying, "Our losses and negative cash flows from operating activities raise substantial doubt about our ability to continue as a going concern." Is WeWork about to go bankrupt less than five years after it was dominating the startup conversation?
Founded in 2010 by Adam Neumann and Miguel McKelvey, WeWork quickly blew up in popularity. The original idea behind the business was to lease larger office spaces, renting out smaller parts of them to customers. At this time in the 2010s, venture capitalists were dumping money into startups that showed lots of growth potential – less concerned about actual profits.
In January 2019, the company's potential valuation was at US$47 billion, and in August 2019, WeWork filed for its IPO. But, by that September, its valuation had dropped to US$10 billion. Click the link here for more.
In other news ...
🔢Numbers:
📉Market snapshot and key quotes:
In the US: US stocks closed with a dip on Wednesday as investors were eyeing some upcoming inflation data set to be released later in the week.
In Hong Kong: Hong Kong stocks saw a slight climb on Wednesday, recovering from recent losses linked to China's economic worries.
📊Top gainers/losers and company news:
In the US: Penn Entertainment, a casino giant, gained over 9% after a partnership announcement with ESPN for an online sportsbook, ESPN Bet, launching this fall.
Roblox dropped over 21% due to missing Wall Street's Q2 expectations.
EV-maker Rivian slipped almost 10% a day after reporting a smaller-than-expected loss.
In Hong Kong: Hansoh Pharmaceutical rose 3.8%, Sino Biopharmaceutical gained 2.9%, and Wuxi Biologics saw a 1.4% jump.
👀The numbers everyone is watching:
In the US: Investors will focus on July's consumer and producer price index data for insights into inflation trends and the economy's health.
In Hong Kong: China's CPI for July showed a lower-than-expected 0.3% year-on-year decrease but rose by 0.2% month-on-month, marking the first year-on-year drop in over two years.
China's PPI fell by 4.4% in July compared to the previous year, exceeding economists' predictions of a 4.1% decrease.
📅To check out our economic calendar for this week, click here.
More headlines ...
💔Migrant shipwreck in the Mediterranean: According to reports, about 45 people were crossing the Mediterranean from Tunisia in a migrant boat last Thursday when it was hit by a big wave, causing it to capsize and sink. Survivors are presumed to have spent days adrift at sea without food or water before being rescued. Right now, it seems like four people survived in total, and 41 are feared dead from the incident.
🍄Suspected mushroom poisoning in Australia: Towards the end of July, a family dinner party in Australia ended in disaster when, less than a week later, three of the guests died from suspected poisoning, and one remains in the hospital with a critical illness. This case has become a major homicide investigation by Australian police. Everyone who ate that dinner except the host, who cooked it, has been affected, so she's the primary suspect at the moment – the deaths are suspected to have been caused by poisoning by death cap mushrooms.
🌀Typhoon Khanun hits Japan and South Korea: As much of East Asia still recovers from Typhoon Doksuri, another has hit Japan and South Korea. Typhoon Khanun is affecting the southern regions of these countries. Flights were canceled from major airports on Wednesday as heavy rains started hitting, and the storm is expected to make full landfall in South Korea on Thursday.
🚕South Africa taxi strikes: Last Thursday, taxi drivers in Cape Town, South Africa, began a weeklong strike over concerns about being targeted by law enforcement and having their cars impounded regularly for "minor offenses." But the strike protests have become violent, with some demonstrators setting fire to vehicles around the city, looting and throwing rocks at cops. According to officials as of Tuesday, five people have died during the protests since they began.
🥼China Mpox cases surge: China's confirmed cases of Mpox rose to a new high in July, according to a recent statement. Last month's case count was 491, versus 106 in June, according to the statement from the Chinese Center for Disease Control and Prevention (CDC). China's CDC also said that all the patients were male and 96% of them had sexual activity with other men. The CDC has asked its local branches to reach out to "priority groups" to educate them about the disease and make access to tests and treatment better.
📄Niger's junta moves forward: Two weeks after the Niger military coup, the junta doesn't seem like it's going to budge when it comes to releasing President Mohamed Bazoum from house arrest, even though the conditions of his captivity are reportedly deteriorating. On Wednesday, the junta accused France of trying to destabilize the country and violate its currently closed airspace, rejecting foreign mediation attempts. Now, the junta is taking steps to build its new government and has named a new prime minister.
💸Biden to restrict American investments in China: Months after the US Biden administration started putting new export controls on semiconductor tech to China, the country is announcing new economic restrictions. New reports say that the government plans to limit US companies' investment in certain advanced industries in China, specifically high-tech sectors. This move is said to be aimed at protecting national security.
👩‍⚖️Mizuho bank sued for bias: A NY-based former exec of Japanese Mizuho bank has filed a lawsuit against the company, saying he was treated differently than Japanese employees and not offered promotions. Mizuho, the third-largest Japanese bank, hasn't yet commented on the lawsuit, where David Kurtanidze is seeking US$10 million in damages.
💲China's economy in deflation: As China continues in its recovery from COVID-era restrictions, things are still moving pretty slowly. Recent data shows that not enough people are really spending at the moment. Instead of inflation issues, like many parts of the world are dealing with, prices in China have fallen. China slid into deflation in July, which could lead to more debt issues and challenges in the housing market.
📺Iraq bans "homosexual" term in media: In Iraq, gay sex isn't specifically criminalized, but the country's major parties have been critical of LGBTQ rights, and the morality clauses in its penal code have enabled the government to target the LGBTQ community. On Tuesday, Iraq's official media regulator called for all its media companies not to use the term "homosexuality" and to opt instead for "sexual deviance." It also banned the term "gender."
⁉Lil Tay passed away?: Viral internet star from a few years back, Lil Tay, whose real name is Claire Hope, has reportedly died at the age of 14 or 15 (the facts are unclear) – according to an IG post on her account. Variety reported that her management confirmed the post. The internet was in shock when the news was announced, especially amid years of rumors of abuse and exploitation surrounding her family. She pretty much vanished from the internet in 2018, and another shock reverberated when the post said that her brother, Jason Tian, had also died. Her former manager has now said he can't confirm or deny the legitimacy of the announcement, and her father was contacted but had "no comment" about the news and wouldn't confirm her death. Some police departments contacted by multiple media outlets also said they had no knowledge of the deaths and weren't investigating. The story is still developing.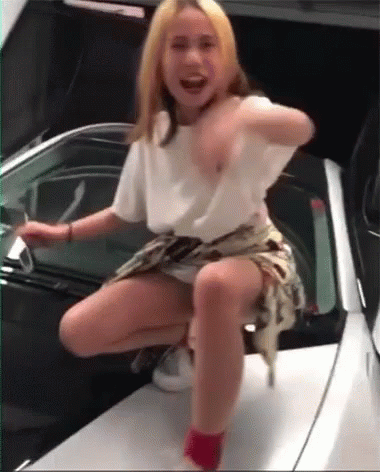 🌎Great Barrier Reef recovery on pause: Australia's Great Barrier Reef, the world's biggest coral reef, has been in danger because of climate change as the ocean heats up. But the reef has been doing better in recent years, starting to recover from coral bleaching caused by those warmer waters. Now, according to a report from the Australian Institute of Marine Science, this past year has led that recovery to pause as bleaching, disease and starfish attacks affect the ecosystem.
🌳Amazon Summit wraps up: Yesterday, we covered the two-day Amazon Summit taking place in South America. It ended on Wednesday, and all eight countries present agreed to sign a pact about taking certain actions to protect the Amazon. And Brazilian President Lula is making a big push for developed countries to begin investing money in rainforest preservation efforts.
👩‍✈️Cathay Pacific back in the green: Cathay Pacific has started making money again. The company reported a profit of HK$4.26 billion (US$546 million) for the first half of this year, which is the first in three years as it continues to recover from the effects of the COVID pandemic.⁠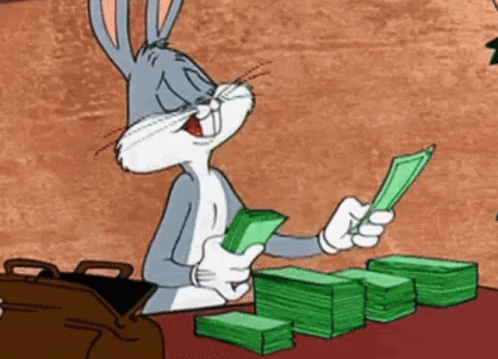 🚀Artemis II crew gets first look at moon ship: With NASA preparing to again send astronauts to the moon pretty soon, the spaceship that'll get them there has finally been unveiled to the flight crew. Still unfinished but definitely getting there, the Orion capsule reportedly gave the astronauts shivers. NASA did announce recently that their flight could still have some delays, but everything is starting to come together for the lunar mission.
---
Enjoying our TMS Headlines?
Forward it to a friend! After all, sharing is caring.
Anything else? Hit reply to send us feedback or say hello. We don't bite!
Written and put together by Joey Fung, Vanessa Wolosz and Christine Dulion