Headlines
From an assassination in Ecuador to citizens in space – Here are today's Headlines
After a campaign event near a high school in Ecuador's capital city of Quito on Wednesday, Fernando Villavicencio was assassinated.
A few minutes every morning is all you need.
Stay up to date on the world's Headlines and Human Stories. It's fun, it's factual, it's fluff-free.
To start off, we're looking into:
Ecuador presidential candidate assassinated
The backstory: While assassination attempts in Latin America aren't necessarily higher than in other regions, the Americas (the US, Latin America and the Caribbean) have a high homicide rate compared to much of the rest of the world. In Ecuador, citizens are dealing with an organized crime crisis that's led to thousands of deaths, and the country's government has gotten tangled up in accusations of having links to these crime groups. One presidential candidate, former journalist Fernando Villavicencio, has been pushing back against what's believed to be drug-related violence that has become an epidemic.
The development: After a campaign event near a high school in Ecuador's capital city of Quito on Wednesday, Villavicencio was assassinated. He was under national police protection, but he and nine other people were shot. Six suspects – all Colombian nationals – were arrested Thursday, and another suspect died following a shootout with security officials. Click the link here for more on this story.
Amazon's interest in Arm IPO
The backstory: Arm is a tech company that SoftBank bought for around US$32 billion in 2016. It's a big player in the world of mobile processing, designing the technology that makes smartphones work. Companies like Nvidia, Apple and Amazon license this tech to design processors for their products.
The development: Amazon is reportedly talking to a bunch of other tech companies about becoming a cornerstone investor for Arm's upcoming IPO, which is expected in September. According to insiders, Amazon wants to be part of a deal that could raise as much as US$10 billion.  If Arm goes public, estimates say it could be the biggest tech IPO since Alibaba in 2014 and Facebook (now Meta) in 2012.
Other big players like Intel, Alphabet and Nvidia are also in conversations with Arm about joining as backers. Now, they won't have a say in decisions or get seats on Arm's board, but sources say the company's counting on them to strengthen relationships with clients and make the IPO even more appealing. Click the link here for more.
Ferrari's boom in China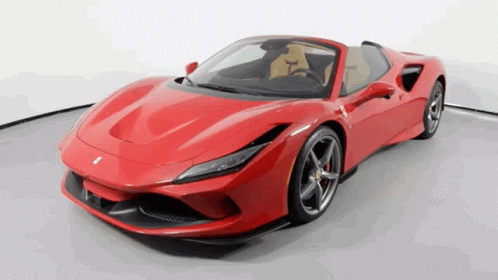 The backstory: China's right behind the US in the billionaire arena, ranking as the second-biggest hot spot for the mega-rich. And according to Bloomberg, Chinese women top the list of Asia's wealthiest women. It turns out these mega-rich ladies also like luxury Italian sports cars, like Ferraris.
More recently: Last year, Ferrari's sales skyrocketed, and mainland China, Hong Kong and Taiwan accounted for 12% of all sales. That's more than double what it was just five years ago.
The development: China has become the frontrunner in Ferrari sales to women. According to those in the know, over a quarter of all new and pre-owned Ferraris are being snapped up by women in China. We're talking about around 26% of all the company's sales for the past five years – and this doesn't even count the sales in Taiwan and Hong Kong. To put things in perspective, this tops every other nation when it comes to the proportion of Ferraris sold to women. Click the link here for more.
To end, we'll look into:
The Disney dilemma
Since the streaming boom took off within the past decade-ish, the traditional cable TV model has changed. Now, we're seeing cracks showing in the evolving entertainment industry via everyone's favorite mouse-ical media giant – Disney.
Disney has made some gambles with its streaming service, Disney+. But, all things considered, the service is doing OK in terms of growth. It's considered the third-biggest streamer, with a user base of 157.8 million subscribers as of last May. This puts it right behind Netflix (232 million) and Prime Video (over 200 million).
Disney owns media properties from Pixar to Marvel to Fox to National Geographic, so there's no shortage of stuff to watch on the platform. Some of its original programming has been well-received, too – "The Mandalorian," "WandaVision," "American Born Chinese" and "The Beatles: Get Back." But in recent months, the platform started to lose some subscribers.
We're also seeing some other problems with writers and actors striking in Hollywood. Click the link here for more.
In other news ...
🔢Numbers:
📉Market snapshot and key quotes:
In the US: US stocks closed higher on Thursday as a significant inflation measurement revealed a slightly lower year-over-year growth rate than initially projected.
In Hong Kong: Hong Kong stocks rose slightly on Thursday as investors remained cautious ahead of the release of US inflation data later in the day.
📊Top gainers/losers and company news:
In the US: Disney jumped 4.9% after the announcement of an upcoming price adjustment for its ad-free Disney+ subscription. The company also reported a higher-than-expected earnings per share for Q3.
In Hong Kong: Within the property sector, Swire Properties fell 1.3%, paralleled by Swire Pacific's gain of 1.1%. Hysan Development also climbed over 1.2%. Real estate developer Country Garden announced it expects a big loss in the first half of the year – a net loss of 45 billion to 55 billion yuan (US$6.2 billion to US$7.6 billion).
👀The numbers everyone is watching:
In the US: July's consumer prices saw a lower-than-expected 3.2% increase on an annual basis. On a month-to-month basis, inflation rose by 0.2%, aligning well with earlier predictions.
📅To check out our economic calendar for this week, click here.
More headlines ...
🗺Poland to send more troops to the Belarus border: Tensions are still rising between Poland and its neighbor, Belarus, as the Wagner group continues to make noise there. On Thursday, Polish Defense Minister Mariusz Blaszczak announced that the country plans to put 10,000 troops at the shared border.
💬West African leaders meet to discuss Niger coup: With the military junta in the midst of setting up its own government and trying to solidify its new claim to power in Niger, it doesn't look like it'll reinstate President Mohamed Bazoum any time soon. Heads of state from nine nearby West African countries met on Thursday to decide how to handle the situation. They ordered a stand-by force to be deployed "to restore constitutional order in the Republic of Niger," although it wasn't clear exactly what this meant. US officials also told AP on Thursday that the junta had said they'd kill Bazoum if anyone tried military intervention to end the coup.
🚢Ukraine announces humanitarian corridor: When the war in Ukraine began about 18 months ago, Russia put together a blockade in the Black Sea, blocking a bunch of ships at Ukrainian ports. Now, Ukraine is trying to re-open some sea lanes despite Russia trying to reimpose blockades after pulling out of the Black Sea grain deal. On Thursday, it announced plans for a humanitarian corridor to start moving commercial ships out of this area if they are willing to sail under the current conditions.
💣Is North Korea prepping for war?: Things have been heating up when it comes to tensions around the Korean peninsula, with North Korea doing more missile tests and Japan and South Korea holding joint military exercises with the US. On Thursday, state media reported that North Korean leader Kim Jong-un had recently removed the military's top general and called for the build-up of war preparations, demanding more production of missile engines, artillery and other weapons. He reportedly also wants more military drills to be performed.
🔥Maui wildfires: Wildfires killed at least 36 people on the Hawaiian island of Maui and forced thousands to flee as the flames spread across the town of Lahaina. The fires spread quickly, destroying buildings and sending people running into the ocean to be rescued. US President Biden has declared it a major disaster and federal funding is being provided to help with the situation.
📺Zee-Sony deal: India's company law tribunal approved a merger between Sony's South Asian unit and Indian media conglomerate Zee Entertainment on Thursday, bringing the creation of a huge media giant one step closer. Creditors that aren't a fan of the deal can still appeal in a higher court, and the merger still needs a green light from India's Ministry of Information and Broadcasting before it can close. Zee's shares jumped as much as 20% after the approval, closing at their highest level since April 2022.
🌀Khanun hits South Korea: Tropical Storm Khanun hit South Korea on Thursday, bringing heavy rains that caused flooding and landslides. More than 15,000 people were evacuated from their homes, and at least one person has died. Officials shut down hundreds of freeways, streets and parks and sent text alerts warning citizens about the storm.
☂Hong Kong rain warning: The Hong Kong Observatory has issued an amber rainstorm warning and told residents they should stay alert as heavy rain is expected to affect the city. This alert means heavy rain has fallen or is expected generally across Hong Kong at more than 30 millimeters in an hour.
💻US AI task force: The Pentagon announced on Thursday that the US has established its first generative artificial intelligence (AI) task force. Task Force Lima will "assess, synchronize and employ generative AI capabilities" across the nation's defense department, ensuring the department "remains at the forefront of cutting-edge technologies while safeguarding national security," according to a statement.
📷China lifts bans on certain group tours: As part of the zero-COVID policy, certain restrictions on group tours in China were put into place. Now that the country has shifted away from that stance and is working on building tourism back up, China announced on Thursday that bans on group tours from more countries are lifted, including key markets like the US, Japan, South Korea and Australia.
📢Lil Tay is not dead: Yesterday, we reported on a fishy-sounding announcement coming from viral internet star Lil Tay's IG account that claimed that she and her brother had died. Well, it turns out, they are both alive, according to a statement Tay released to TMZ. She said her account had been hacked to post the false announcement.
👜Giant luxury brand merger: Fashion company Tapestry announced Thursday that it had bought Capri Holdings, the parent of Versace and Michael Kors, for about US$8.5 billion, creating one giant luxury brands behemoth. Together, the two groups could rake in about US$12 billion in revenue and group together brands like Coach, Kate Spade and Stuart Weitzman with Versace, Jimmy Choo and Michael Kors.
❓Fake belly buttons?: An interesting new trend is emerging in mainland China among women that are wanting to make their legs look longer – fake navels. Yep, they're using belly button stickers placed above their actual navels to stretch out the appearance of their lower half. On Pinduoduo, one of China's biggest e-commerce sites, the top-selling merchant offers two sheets of 32 belly button stickers for less than 4 yuan (US$0.55) and has already taken 4,400 orders, according to the shop's online sales data. This is just the newest offering in a trend of fake body parts meant to "enhance" looks, but it's also raising concerns from many about body image issues on social media.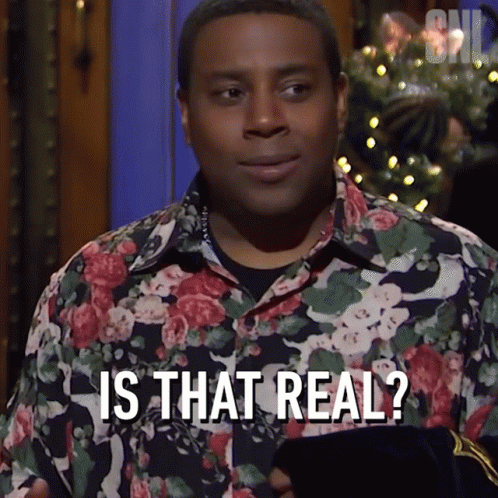 🚀Virgin Galactic's tourist space flight: Richard Branson's Virgin Galactic is officially a go in the space tourism business. Its first tourist flight successfully brought a former British Olympian who bought his ticket 18 years ago and a mother-daughter duo from the Caribbean to the edge of space on Thursday, where they got to experience a few minutes of weightlessness. The company's first civilian flight had been delayed for years, but now this successful run means it can offer monthly rides to the great beyond alongside other space tourism companies like Jeff Bezos' Blue Origin and Elon Musk's SpaceX.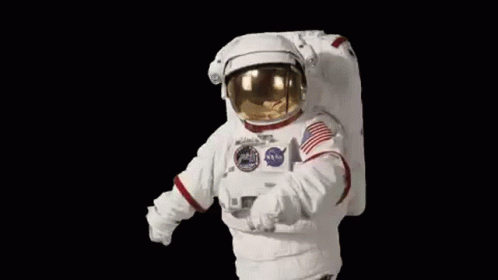 ---
Enjoying our TMS Headlines?
Forward it to a friend! After all, sharing is caring.
Anything else? Hit reply to send us feedback or say hello. We don't bite!
Written and put together by Joey Fung, Vanessa Wolosz and Christine Dulion