Headlines
From the US-Iran prisoner swap to cats and capybaras – Here are today's Headlines
For over two years, US and Iranian officials have also been trying to figure out a prisoner swap through indirect negotiations.
A few minutes every morning is all you need.
Stay up to date on the world's Headlines and Human Stories. It's fun, it's factual, it's fluff-free.
To start off, we're looking into:
The US-Iran prisoner swap
The backstory: The US and Iran have a long history of tensions. Things seemed to be getting better with the 2015 nuclear deal, which limited Iran's nuclear weapons development in return for lifting certain economic sanctions. But then the US withdrew from that agreement in 2018 under former President Trump.
More recently: As a major oil exporter, though, many countries rely on Iran for energy supplies. In 2019, the US put new sanctions on some of these oil transactions. So at one point, South Korea had already received oil from Iran but couldn't transfer the payment, and this Iranian money (about US$6 billion) has been frozen in South Korean banks ever since.
The development: For over two years, US and Iranian officials have also been trying to figure out a prisoner swap through indirect negotiations, with Qatar acting as a mediator. They recently reached a tentative agreement that will free some prisoners and unfreeze those funds in Korea. Click the link here for more on this arrangement.
Country Garden's troubles
The backstory: China's real estate market is a huge part of the economy, making up as much as 30% of the country's GDP. But things have been on the rocks after some big players in the real estate sector, like Evergrande, started racking up debts they weren't able to pay.
More recently: Country Garden is one of China's biggest property developers. It's also one of the few private developers that hasn't defaulted on any debt yet. But Moody's, a credit rating agency, lowered Country Garden's rating earlier this month. This came shortly after the company canceled a planned share sale at the end of July and warned it was expecting a net loss in the first half of this year.
The development: News came out last week that Country Garden missed payments on two loans in US dollars, causing more uncertainty about the company's health. If these payments aren't sorted out within 30 days, it's possible that it might face its first-ever situation of public default. Click the link here for more on this situation.
VinFast's Nasdaq listing
The backstory: In 2017, Pham Nhat Vuong, Vietnam's wealthiest person (with a current net worth of almost US$6 billion), created VinFast, Vietnam's first automaker. Over time, the company's turned its attention to electric vehicles (EVs), aiming for a strong presence in the EV industry – especially in the US. This caught the spotlight recently when, last year, VinFast announced it would fully switch its lineup to all-electric.
More recently: The company initially planned to go public in the US with a Nasdaq initial public offering (IPO) last year. But in May, it chose a merger instead, teaming up with the special purpose acquisition company (SPAC) Black Spade to prepare for listing in the US.
The development: Last week, VinFast announced it's ready to make its debut on the Nasdaq stock market as soon as this week. This came after the shareholders of Hong Kong's Black Spade gave a thumbs-up to the merger last Thursday. Click the link here for more.
To end, we'll look into:
World's largest hacking conference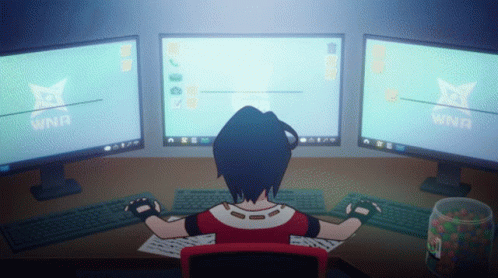 Every year, Las Vegas hosts the DEF CON hacking conference. Over 3,000 hackers gather in the city to break into the most advanced cyber systems that exist – all above water. But at this year's event, things were looking a bit different.
Over the weekend, DEF CON kicked off, wrapping up Sunday, and AI was the target of one of the "villages," or group focuses at the event. The conference is actually backed by the White House and held with the cooperation of leading AI companies. This year's DEF CON AI Village was probably the largest public security test of large language models so far. Everyone's eyes were on this section of the conference, as we're right in the middle of the AI boom, and the public is still hesitant about this technology.
Click the link here for more.
In other news ...
🚢Warning shots fired in the Black Sea: Last month, Russia exited the Black Sea grain deal. The world has been holding its breath since then, waiting to see if the country will intercept or attack civilian cargo ships trying to move through the Black Sea, as Russia had said that any ships traveling through would be perceived to possibly be carrying weapons or military equipment. On Sunday, a Russian warship fired warning shots at a cargo ship traveling through these waters. It said it had fired on the Palau-flagged ship after the captain didn't respond to requests to board and inspect. Afterward, Russia used a Ka-29 helicopter to board and inspect the ship before letting it carry on its way.
🛥Migrant boat sinks in the English Channel: A migrant boat carrying an estimated 65-66 people traveling the English Channel sank over the weekend. While there are many survivors, with 20 of them transported to Dover, it's believed that six Afghan men on board drowned. Two people are still missing.
🌧Major mudslide in China: China is experiencing more rain than usual because of Typhoon Khanun. On Friday, the northwestern city of Xi'an experienced a devastating mud landslide where 21 people were killed, and six are still missing.
💬Niger coup developments: Niger coup leaders missed last week's deadline set by other West African countries for the junta to release and reinstate democratically-elected President Mohamed Bazoum. The ECOWAS group of countries did say that military intervention on the junta isn't out of the question, but the bloc hasn't made any moves like that yet. On Saturday, an ECOWAS spokesman said that the bloc is trying to send a parliamentary committee to Niger to meet with these coup leaders in another attempt to restore the democratic government.
🚙Pakistan militants attack Chinese convoy: China has been working with Pakistan on what's known as the Belt and Road Initiative, which partly involves investing in improving some of Pakistan's infrastructure. A Pakistani military convoy was escorting a group of Chinese engineers working on the initiative through the country on Sunday when they were attacked by militants near the port of Gwadar. Two of the militants were killed, but everyone in the convoy is safe.
❓Poland plans immigration referendum: The EU has been working on a migrant relocation plan, but Poland's ruling party doesn't really support it, with the government having a long history of seeing Muslim immigrants as threats to culture and security. On Sunday, Polish PM Mateusz Morawiecki announced that there would be a national referendum on the relocation plan, which asks the Polish people if they support "thousands of illegal immigrants from the Middle East and Africa." This language has drawn international criticism.
🤝First Saudi ambassador to Palestine: Saudi Arabia is in the middle of considering formal diplomatic relations with Israel even though the two countries aren't on the best terms; Saudi Arabia historically supports the Palestinian cause. To continue proving support for Palestine during this time, Saudi Arabia has assigned its first ambassador to Palestine, Nayef Al-Sudairi, who will be a non-resident envoy. There was a ceremony in Jordan to solidify this step.
🌀Another typhoon: Japan is bracing for its second typhoon in a week, canceling flights and warning of rail disruptions. Typhoon Lan is expected to make landfall Tuesday near Osaka. The Japan Meteorological Agency has warned of heavy rain, mudslides and strong winds.
👩‍⚖️Bankman-Fried jailed: Disgraced FTX founder Sam Bankman-Fried has been on strict house arrest since December as his trial approaches, but prosecutors filed to have him jailed, saying he'd violated the rules of his bail package in the way he communicated with some media outlets. On Friday, a judge revoked his bail and sent him to jail after concluding that Bankman-Fried was trying to influence witnesses. The defense has filed an appeal on the decision.
📄Credit Suisse shareholders sue: When Credit Suisse was near collapse, Swiss officials arranged a rescue takeover of the bank by UBS to avoid a global banking catastrophe. But many of Credit Suisse's shareholders felt they got burned by the terms of the deal and are now planning to file a lawsuit in Zurich on Monday to recoup some of their losses.
👍Cristiano hits 600 mil: Famed footballer Cristiano Ronaldo has officially hit 600 million Instagram followers, making him the most-followed account on the platform. Another footballer, Lionel Messi, is right behind him in second place with 482 million followers.
🥊Will they or won't they?: Mark Zuckerberg and Elon Musk have been talking about staging a cage fight for months, but will it ever happen? Zuck says he's ready to fight but that Musk keeps making excuses to get out of throwing down. He basically said to let the idea go unless he announces something official. "I think we can all agree Elon isn't serious and it's time to move on," Zuck posted on Threads.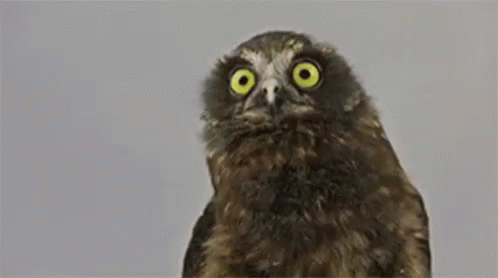 😲New "sea monster" discovered: Scientists have discovered a new "sea monster" in the Antarctic. One of several new species discovered in the region, this Antarctic feather star has 20 arms and is shaped like a strawberry.
♥😻Capybara kitty: A stray ginger cat has started living among a herd of capybaras in Malaysia's national zoo, and people are going crazy over the unique combination. Thousands of people are heading to Zoo Negara each weekend to check out Oyen, the capybara-adopted cat, as he chills around the enclosure, even catching some snuggles with his new friends. The zoo has welcomed Oyen, even adding his name to the enclosure, and they are feeding him and monitoring his health like any of the other animals.
---
Enjoying our TMS Headlines?
Forward it to a friend! After all, sharing is caring.
Anything else? Hit reply to send us feedback or say hello. We don't bite!
Written and put together by Joey Fung, Vanessa Wolosz and Christine Dulion