Headlines
From China's robot boom to Italy's crab invasion – Here are today's Headlines
China is known for making big waves in the world of robotics.
A few minutes every morning is all you need.
Stay up to date on the world's Headlines and Human Stories. It's fun, it's factual, it's fluff-free.
To start off, we're looking into:
China's robot quest
The backstory: China is known for making big waves in the world of robotics. In fact, the world's second-largest economy sold more than half of the world's total of new industrial robots last year, according to Xin Guobin, vice-minister of industry and information technology. But this didn't happen overnight; the nation has been working on it for a while.
The development: Last Wednesday, Xin talked about the future of robots at the six-day World Robot Conference in Beijing. He outlined the importance of aiming for innovative breakthroughs in top-notch machinery, key components and new ways of making robots. He also highlighted the close relationship between robots and the new wave of information technology. Xin pointed out how robots, now even more automated and adaptable, have found their way into nearly every part of our economy and society. China believes robots are on the edge of making a revolutionary jump that could benefit the country's growth, and a lot of money and energy is being put into this to make it happen. Click the link here for more.
Popeyes eyes China expansion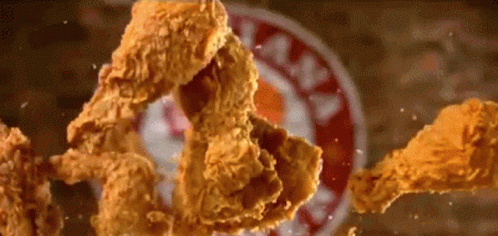 The backstory: Popeyes, the famous fried chicken chain launched back in 1972 in New Orleans, Louisiana, has become a global sensation with about 4,000 restaurants all around the world. It's in the same league as big names like Tim Hortons and Burger King, all under the umbrella of Restaurant Brands International (RBI). But even though Popeyes is huge internationally, it hasn't made quite the splash in China, unlike Tim Hortons.
More recently: In March, Tims China, the parent company of China's Tim Hortons chains within RBI, announced it had become the exclusive operator and developer for Popeyes in China.
The development: Now, Popeyes is setting its sights on the Chinese market in a big way, ready to take on big rivals like KFC and McDonald's. The plan is to open 1,700 outlets across the mainland in the next 10 years. Popeyes just opened a location on Shanghai's bustling Middle Huaihai Road last week. Click the link here for more on this delicious development.
Threads heads to the web
The backstory: Meta's social network Threads is a direct competitor to X, formerly known as Twitter. Mark Zuckerberg's answer to X launched on July 5 and quickly gained steam, with over 100 million users signing up in the first week.
Threads' meteoric success was short-lived, as data showed that the week after its launch, the platform had lost around half of its daily active users. But Zuck still seemed optimistic, saying the drop off was "normal" and more user retention would come as the company added attractive features, like web and search functionality.
The development: On Friday, Adam Mosseri, the head of Instagram, said the company had been internally testing a web version of Threads, which could be released as early as this week. A web version could make the platform more useful to bigger users like company accounts, journalists and advertisers, giving it an edge over X – if people actually migrate over and decide to use it. Click the link here for more.
To end, we'll look into:
Fungi construction?

Thinking of industries with high carbon footprints, construction probably isn't the very first one that comes to mind, compared to things like energy and transportation. But it really does have a big impact on the environment. According to a 2019 report from the International Energy Agency, "The buildings and construction sector accounted for 36% of final energy use and 39% of energy and process-related carbon dioxide (CO2) emissions in 2018, 11% of which resulted from manufacturing building materials and products such as steel, cement, and glass." Oof.
Based on the fact that building material production is such a big contributor to construction's environmental effects, maybe it's time we find some alternative materials to start building with. How about … fungus?
For years, actually, engineers have been considering how mycelium – which is kind of like fungi's roots – can be used in these types of materials. Click the link here for more.
In other news ...
🔢Numbers:
📉Market snapshot and key quotes:
In the US: US stocks were mixed on Monday, with the Dow Jones staying in the red as rising yields from the past week added to the downward trend.
In Hong Kong: Hong Kong stocks took a hit as China's central bank's rate cut fell short of expectations.
📊Top gainers/losers and company news:
In the US: Palo Alto Networks jumped over 14% on the back of better-than-expected earnings.
Nvidia gained 8.5%, building momentum ahead of its upcoming Wednesday earnings report.
In Hong Kong: Shipping company Orient Overseas lost over 5% after it saw an 80% drop in first-half profit.
Tech giants Tencent lost 2.2% and Alibaba slipped 1.5%.
Baidu dipped by 3.3% in anticipation of its earnings result due on Tuesday.
👀The numbers everyone is watching:
In the US: Investors eagerly await Fed Chair Jerome Powell's speech at the Jackson Hole symposium this Friday, as well as some key US housing data on Tuesday and Wednesday.
📅To check out our economic calendar for this week, click here.
More headlines ...
💣North Korea missile tests: The US and South Korea began annual joint military exercises on Monday, which North Korea sees as a war rehearsal. North Korean state media said on Monday that leader Kim Jong Un oversaw a successful test of strategic cruise missiles off the country's east coast. South Korea's defense ministry said it has seen signs of a launch but that the North's claims were "exaggerated."
📄Niger coup updates: Ever since Niger's presidential guard detained the president in a military coup, nearby countries in the West African bloc ECOWAS have urged the junta to return him to office and reinstate democracy, threatening military intervention if this doesn't happen. After meeting with the bloc, coup leader Gen. Tchiani said they'd defend against any intervention and the junta would return the country to civilian rule after three years, a timeframe that ECOWAS has rejected. Several thousand pro-coup residents demonstrated in Niger's capital on Sunday. Turkish President Erdogan has said he opposes military intervention from ECOWAS as it could lead to regional instability.
📰Saudi mass killings: Human Rights Watch released a report after interviewing several dozens of migrants that says Saudi Arabian border guards are shooting migrants down en masse when they try to cross the border. The report says Saudi border guards have killed at least hundreds of Ethiopian migrants and asylum seekers crossing the Yemen-Saudi border since last year. Saudi Arabia called the allegations "unfounded," while the US expressed concern over the report on Monday, urging a full investigation.
👩‍⚖️UK serial killer nurse sentenced: A 33-year-old UK nurse named Lucy Letby was found guilty last week of murdering seven babies in the neonatal unit of a northern England hospital by injecting them with air or insulin or force-feeding them milk. On Monday, she was sentenced to life in prison with no chance of release – a pretty unusual term in the UK. Only three women have received that sentence in the country before, including two other notorious serial killers. Police are investigating other neonatal units where Letby worked to see if there are any other victims.
💬Trudeau slams Meta: Social media giant Meta recently started blocking news content on its social platforms over a law requiring digital platforms to pay news publishers for their coverage. On Monday, Canadian Prime Minister Justin Trudeau slammed the company for this move, saying it was putting corporate profits ahead of people by blocking local news updates regarding the ongoing wildfires in the country.
📞Musk spoke to Putin?: A report by the New Yorker quotes Colin Kahl, a former Pentagon official, as saying that SpaceX CEO Elon Musk told Pentagon officials on a call last October that he'd personally spoken to Russian President Putin. According to the report, Kahl says Ukrainian forces experienced lost connectivity through the SpaceX Starlink internet service when they entered territory contested by Russia, giving Kahl the idea that Musk was nervous that Russia saw Starlink as enabling the Ukrainian war effort. Musk has previously denied this convo, saying he's only talked to Putin once, much earlier, and it was about space. Neither Musk, Kahl or the Pentagon have responded to additional requests for comment.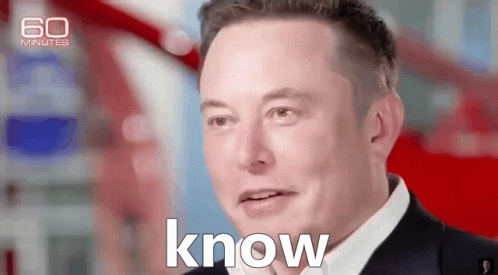 💼Xi in South Africa: China's President Xi Jinping headed to South Africa on Monday for a three-day state visit that includes a summit with leaders of the BRICS (Brazil, Russia, India, China and South Africa) developing economies. Meanwhile, the BRICS group, which represents 40% of the world's population, is considering adding new members. Dozens of other countries so far, including Algeria, Egypt, Indonesia and Iran, have asked to join.
🌡Zero-degree line raises: Record heat waves and wildfires have been spreading across Europe for weeks, and now, the zero-degree line – the altitude where the temperature falls below freezing – has risen to a record height. A Swiss weather balloon measured the key meteorological marker at 5,298 meters overnight. MétéoSuisse said this is a top record since monitoring began in 1954.
✈Qantas lawsuit: Australian airliner Qantas is getting some class-action heat alleging it didn't refund passengers for flights canceled during the pandemic and illegally benefited by keeping the money. The lawsuit says the airline broke the law by instead issuing flight credits with strict conditions. Qantas denies the allegations, saying, "Qantas has one of the most flexible COVID credit policies of any airline, including among our global peers, and we've extended the expiry dates three times."
🤖Naver joining AI race: Naver, an internet giant in Japan and Korea, is the latest to announce it's joining the global AI tech race with its own answer to OpenAI's ChatGPT. The company plans to reveal several generative AI services at a Seoul conference on Thursday.
💸Jio IPO debut: Jio Financial Services, a spin-off unit from billionaire Mukesh Ambani's Reliance Industries, debuted for trading on the Indian market Monday – but the opening was pretty lackluster. Within minutes, shares fell to 248.9 rupees (US$3), hitting the lower circuit on local exchanges (prompting the exchanges to halt trading) and pushing the company's market cap to US$19.2 billion. At that valuation, it's still one of the biggest financial companies in India, even with this weak start.
🤑US$30 million car: Rolls-Royce has unveiled a super-exclusive car, the Rolls-Royce Droptail, as part of its custom coachbuild series. The two-seater is estimated to cost over US$30 million. Yes, you read that right. Only four of these custom-built roadsters will be built. Its look is inspired by the high-speed sailing yachts of the 1930s.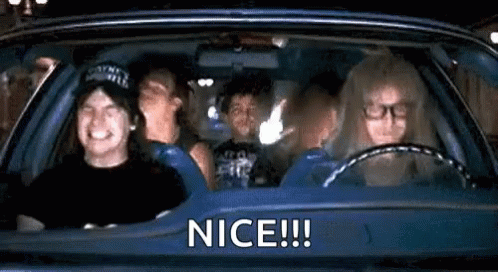 🎮Xbox 360 store closing: At the end of next July, Microsoft plans to shut down its Xbox 360 Store and Xbox 360 Marketplace, which is where Xbox 360 owners buy their games. Xbox 360 users will still be able to play the games they already have, but new games won't be available to buy. Players can also still buy backward-compatible 360 games on Xbox One, Xbox Series X|S, and Xbox.com.  
🦀Italy's got crabs: Right now, Italy is seeing a surge of an invasive, although tasty, species in its waters. Predatory blue crabs are everywhere, wreaking havoc on the local populations of eels, clams and mussels. So, farm lobby group Coldiretti and fishing associations in the country have been pushing to introduce this typically American food staple into Italian cuisine. The government has also set aside 2.9 million euros (US$3.1 million) to fight the invasion and protect local shellfish stocks. Well, if you can't beat 'em, you might as well eat 'em.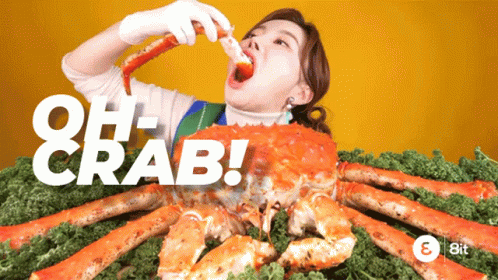 🤷‍♀️Doja gives no f**ks: Musical artist Doja Cat has made headlines over the past month after pissing off her fans with some comments on social media. For one, she made fun of fans that called themselves "kittenz," saying they needed to get off the phone and get a job. Then, when a follower asked her to tell her fans she loved them, she responded by saying, "I don't though, cuz I don't even know yall." After all this drama, she's lost nearly 1 million followers on IG, but Doja's not backing down. On Wednesday, she posted, "Seeing all these people unfollow makes me feel like I've defeated a large beast that's been holding me down for so long."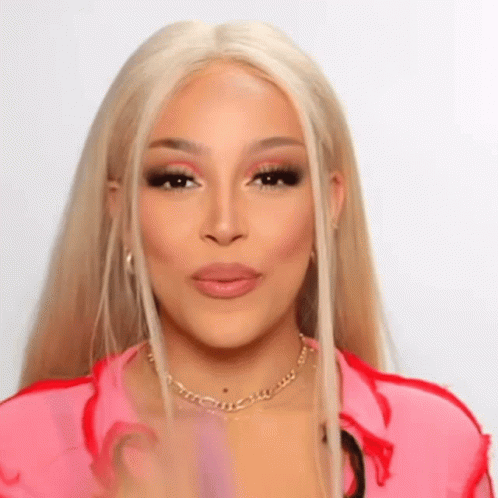 ---
Enjoying our TMS Headlines?
Forward it to a friend! After all, sharing is caring.
Anything else? Hit reply to send us feedback or say hello. We don't bite!
Written and put together by Joey Fung, Vanessa Wolosz and Christine Dulion