Headlines
From the Fukushima wastewater release to Mario's retirement – Here are today's Headlines
In 2021, Japan announced an approved plan to release radioactive wastewater from Fukushima into the Pacific Ocean, about a kilometer off the coast, over the span of 30 years.
A few minutes every morning is all you need.
Stay up to date on the world's Headlines and Human Stories. It's fun, it's factual, it's fluff-free.
To start off, we're looking into:
Fukushima releasing wastewater
The backstory: In 2021, Japan announced an approved plan to release radioactive wastewater from Fukushima into the Pacific Ocean, about a kilometer off the coast, over the span of 30 years. The water would still be slightly radioactive, but it would be treated and diluted so the contamination levels would be safe, according to experts.
More recently: Neighboring countries have worried about this plan and how it might affect the oceans and their ecosystems. But a UN watchdog did a safety review and found it would have a "negligible" impact on people and the environment. Even so, nearby countries have threatened to curb or ban Japanese seafood if it goes ahead, and many communities have publicly demonstrated against this wastewater disposal.
The development: Japanese officials announced on Tuesday that the country would begin releasing the wastewater into the ocean as soon as Thursday, weather permitting. Click the link here for more on the international reaction to this news.
Triller's direct listing
The backstory: Triller, known for its live-streamed singing battles and daring bare-knuckle fights, has established its presence in the entertainment arena. It grabbed attention despite the competition, all thanks to some A-list names like rapper Snoop Dogg, former boxing champion Mike Tyson and social media star Charli D'Amelio.
Triller launched in 2015 with an app similar to TikTok, where people share short videos. But under CEO Mahi de Silva, who took over in 2021, it's focused instead on helping brands and companies, like McDonald's and Walmart, create content. The app's revenue of US$48 million in the past year was largely generated by big brands.
The development: Now, it's been making some moves to solidify its spot in the public eye. After scrapping a US$5 billion reverse merger with software developer SeaChange International last June, the company has set its sights on a direct listing on Wall Street, which is different from the conventional route of an initial public offering. Click the link here for more.
YouTube's AI music collab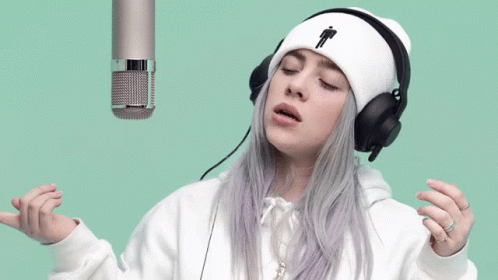 The backstory: Remember when OpenAI's ChatGPT made waves in the world of artificial intelligence (AI), capturing the world's attention with its abilities? That was last year, and since then, new AI tools have been popping up everywhere. With that, generative AI has become even more capable of creating music and sounds just from text inputs using a vast library of sound data.
More recently: In the music scene, opinions on AI are split. On one hand, some give it a warm embrace. For example, Canadian artist Grimes gave a thumbs-up to using AI-generated music featuring her voice, even saying she'd split the royalties with creators 50-50. But major music labels, like Universal Music, have a different take, urging curbs to AI services that can mimic artists.
The development: Now, YouTube has teamed up with Universal Music and heavyweights like Rosanne Cash, Yo Gotti and the Frank Sinatra estate on a collab called Music AI Incubator. It's all about exploring AI tools and involving artists in the process. Click the link here for more.
To end, we'll look into:
Deep-sea mining free-for-all
The deep ocean floor is still a major mystery to us humans. Even without knowing much about what goes on down there, some countries want to start exploring oceanic mining opportunities.
In 2021, the small island of Nauru made an announcement about wanting to start sponsoring deep-sea mining projects. See, the seafloor could be hiding precious and valuable metals. And, because most of the deep ocean floors can't really belong to any single country (as per the UN), that means that any country is free to take advantage of them … technically. These areas are governed by the International Seabed Authority (ISA), though, which didn't have a set of real deep-sea mining regulations.
It had already been a big debate for decades, but this development kicked the conversation into high gear. It was then up to the ISA to create a set of regulations by July 2023. Well, that time has come and passed, and scientists are still worried. Click the link here for more.
In other news ...
🔢Numbers:
📉Market snapshot and key quotes:
In the US: US stocks were mixed on Tuesday. While the S&P 500 and Dow Jones stumbled, the Nasdaq managed to stay in the green, riding on the back of tech gains that countered the downturn in bank shares.
In Hong Kong: Hong Kong stocks rallied on Tuesday, putting an end to a seven-day slide. This rebound was driven by a tech giant rally and positive cues from Wall Street.
📊Top gainers/losers and company news:
In the US: S&P Global downgraded credit ratings and outlook for multiple US banks due to "tough operating conditions." This led to declines, with KeyCorp and Comerica dropping over 4% and JPMorgan Chase falling by over 2%.
VinFast has been on a rollercoaster ride since a wildly successful US debut last week, followed by a steep share drop. On Tuesday, its shares closed up 109%. Nike's not having a great time, though, falling for a ninth straight session on Tuesday for a record streak of declines.
US retailer Dick's Sporting Goods also saw a big loss of 24%, and Macy's was down 14%.
In Hong Kong: Tech giants in Hong Kong had a good day of trading. Alibaba rose by 1.9%, NetEase surged by 2.3%, AIA gained 1.3% and Baidu added 0.9% to its value.
👀The numbers everyone is watching:
In the US: Existing home sales in July dropped 2.2% compared to June, falling well below the Dow Jones estimated decline of 0.2%. Sales contracted 16.6% from a year ago.
📅To check out our economic calendar for this week, click here.
More headlines ...

🔥Bodies found in Greek wildfire: Wildfires continued blazing across Greece on Tuesday, and the burned bodies of 18 people, thought to be migrants, were found in a village in the northern part of the country. More than 60 fires are burning nationwide, and the EU has sent two firefighting aircraft from Cyprus and a team of 50 firefighters from Romania to help Greece battle the fires.
🔍Ethiopia to investigate border killings: Yesterday, we reported that Human Rights Watch released a report alleging mass murders of migrants crossing the Yemeni-Saudi border by Saudi border guards. Ethiopia has now released a statement that it will investigate the claims alongside Saudi authorities, pointing out that the two countries have "excellent longstanding relations."
👩‍✈️North Korean flight lands in China: North Korea closed its borders in January 2020 because of the pandemic, which meant no flights in or out of the country. On Tuesday morning, the first known international commercial North Korean flight since then, Air Koryo flight JS151, arrived in Beijing from Pyongyang. Flights from North Korea are also set to resume service to Russia starting on Friday.
📩Thaksin returns to Thailand: Thailand has been in a stalemate for months on approving a new prime minister following its May elections. On Tuesday, former property tycoon and representative of the Pheu Thai party, Srettha Thavisin, won the position with 482 votes, including 152 from members of the military-appointed Senate. Hours before the vote, former Prime Minister Thaksin Shinawatra (also from Pheu Thai) returned to the country for the first time after 15 years of exile. He was ordered to serve eight years in prison on arrival for his outstanding corruption charges, but he can still receive a royal pardon.
💬President Xi skips BRICS speech: China's President Xi arrived in South Africa on Monday for the BRICS summit, but on Tuesday, he skipped out on the BRICS Business Forum, where he was expected to give a speech. Instead, Commerce Minister Wang Wentao read a speech at the event. No explanation for the change has been given yet for his absence.
🥵France issues red alert: Extreme heat waves and wildfires are spreading across Europe, exacerbated by climate change, according to experts. On Tuesday, authorities widened a heat wave red alert for the south of France, encouraging mountain climbers to postpone their climbs and telling grape pickers to work only in the morning to avoid heat exposure. The red alert is France's most serious warning.
🌎Climate change contributed to Canada wildfires: Wildfires have also been burning in Canada, and scientists said on Tuesday that climate change had made the fires twice as likely to happen. A report by the World Weather Attribution group also said climate change had also made the fires as much as 50% more intense. The federal government is sending in the military to help fight some of the worst of the fires.
🍞Sam Bankman-Fried update: Disgraced FTX founder Sam Bankman-Fried is currently in jail after his bail was revoked and awaiting trial, but his lawyer said on Tuesday that he's "subsisting on bread and water" because the prison hasn't provided him with a vegan diet. His lawyer argued that a lack of adequate food and medication is affecting his ability to prepare for trial in October.
🚡Pakistan cable car rescue: Pakistan was gripped on Tuesday when a cable car was stranded high over a remote ravine with people inside, mostly children. After about 15 hours, six children and two adults were finally rescued from the car in a high-risk operation that had the public glued to their TVs and watching from the ground as the stranded passengers were pulled one by one from the car, which was dangling at least 275 meters (900 feet) above the ground, using a military helicopter and a zipline.
🛢Iran to boost oil output: Iran plans to continue raising oil production to 3.4 million barrels a day by the end of summer, according to Oil Minister Javad Owji. This comes amid recent diplomatic efforts between the US and Iran, including tentative agreements to release prisoners and unfreeze Iranian funds held in limbo by sanctions. This also coincides with recent output cuts agreed by Saudi Arabia and Russia.
📄Biden will attend G20: Next month marks the Group of 20 summit in New Delhi, India. On Tuesday, the US announced that President Biden will attend the G20 summit in September, while VP Harris will head over to Jakarta from September 4 to 7 to participate in the US-ASEAN and East Asia summits to meet with leaders in the Indo-Pacific.
📰Arm IPO filing: We've recently covered the buzz surrounding the anticipated initial public offering (IPO) filing for SoftBank's Arm, which is expected to be the biggest IPO this year. In a regulatory filing on Monday, Arm said the offering is being led by Barclays, Goldman Sachs, JPMorgan and Mizuho Financial Group. Bloomberg reports that it plans to price the IPO in early September.
🎮Microsoft submits a new deal in the UK: As we've previously reported, Microsoft's plan to acquire gaming giant Activision Blizzard has been undergoing a lot of regulatory scrutiny over antitrust concerns. After the UK's Competition and Markets Authority (CMA) blocked the original deal, Microsoft submitted a new version of the deal to the watchdog this week. The CMA has said it will open a new probe into the merger to consider the changes, which would give French video game publisher Ubisoft Entertainment the cloud-streaming rights for Activision games. The deadline for a decision is October 18.
🗞X removing headlines: In yet another controversial Musk move, X, formerly Twitter, is planning to remove the headline and text to news articles and keep just the main image from links on posts shared to the platform. Some say this move may be meant to get users to spend more time on X and even opt for the subscription service.
👜Louis Vuitton ambassador: Louis Vuitton announced on Tuesday that K-pop star Felix, from Stray Kids, is its new ambassador. Fellow Stray Kids member Hyunjin was also announced in July to be the new ambassador for Versace. The announcement accompanied posts of Felix wearing an all-black look in denim, leather and PVC.
🍄Its-a-me, Mario!: Famed video character Mario has been played by voice actor Charles Martinet since the 90s. In an X post on Monday, Nintendo confirmed that Martinet would be stepping down from the role and moving instead into a "Mario Ambassador" position. Nintendo didn't mention who might be taking over the voice role, but the company did tease an upcoming special video message from Martinet and Mario creator Shigeru Miyamoto.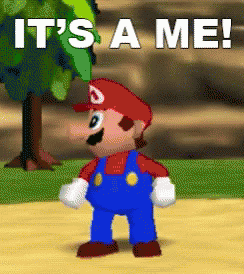 ---
Enjoying our TMS Headlines?
Forward it to a friend! After all, sharing is caring.
Anything else? Hit reply to send us feedback or say hello. We don't bite!
Written and put together by Joey Fung, Vanessa Wolosz and Christine Dulion