Headlines
From Prigozhin's suspected death to disappearing duckies – Here are today's Headlines
The Wagner Group is a mercenary group led by Yevgeny Prigozhin, who was once considered an ally of Russian President Putin.
A few minutes every morning is all you need.
Stay up to date on the world's Headlines and Human Stories. It's fun, it's factual, it's fluff-free.
To start off, we're looking into:
Russian plane crash
The backstory: The Wagner Group is a mercenary group led by Yevgeny Prigozhin, who was once considered an ally of Russian President Putin. It's been crucial in Russia's invasion of Ukraine and was majorly involved in capturing the Ukrainian city of Bakhmut.
More recently: Prigozhin has publicly criticized Russia's Defense Ministry, saying it wasn't supplying enough ammunition and was responsible for the high number of casualties. Early in June, he started a rebellion against the Russian Defense, and Wagner troops started advancing toward Moscow. The rebellion ended after just a day, with Russia negotiating for Prigozhin and Wagner to exile in Belarus. He's been pretty much out of the public eye since then until August 22, when he surfaced in a video address to say the Wagner Group would be focusing its efforts in Africa.
The development: On Wednesday, news surfaced that a private plane flying from Moscow to St. Petersburg crashed, killing all 10 on board. Russia's aviation regulator said Prigozhin was on the manifest and is believed to be dead. Click the link here for more.
BRICS expansion
The backstory: There's a group called BRICS, which is currently made up of five countries – Brazil, Russia, India, China and South Africa. They came together to give a bigger voice to developing nations and counter the influence of the US in the world.
More recently: It's no secret that relations between China and the US have become strained over the last year over several different issues like tech competition, Taiwan and the war in Ukraine. With that, China is looking to build stronger ties with countries in the Global South, like Saudi Arabia and Indonesia. It's also set its sights on expanding the five-nation group.
The development: Last week, South African President Cyril Ramaphosa expressed support for expanding the BRICS group of emerging economies. According to Ramaphosa, more than 20 nations have asked to join, including Saudi Arabia, Indonesia and Egypt. India has also given a green light to expansion.  China's President Xi said during the BRICS summit this week that the expansion process should be accelerated. Click the link here for more.
Google's top execs exit
The backstory: In 2016, Google set a new trajectory with its "AI-first" strategy, aiming to stay at the forefront of tech innovation. A year before, the company had an internal restructuring, giving birth to Alphabet, its parent company. This aimed to streamline Google's core operations while offering distinct avenues of growth for its various ventures – from driverless cars to glucose-monitoring contact lenses.
More recently: After restructuring, Alphabet doubled down on its investments in artificial intelligence (AI). Google AI became the hub for next-gen tech like deep learning and voice and image recognition. Fast forward to last year, when OpenAI's ChatGPT became a strong contender against Google's search dominance. This was around the same time as changes in Google's core team as some big execs left the company.
The development: In a series of strategic shifts, Google has seen significant departures from its upper ranks. Click the link here for more on the breakdown.
To end, we'll look into:
Seoul island redesign
In the second half of the 2010s, K-pop completely took over the world, and it still dominates the music industry today. Think groups like BTS (now on hiatus), Blackpink, NCT 127, Newjeans and EXO. And it's not just about the music, but K-dramas, Korean movies and other cultural products have gotten more international demand in the Korean wave, or Hallyu. "Korean cool" is a cultural export that's totally caught on, and it's not going anywhere soon.
South Korean tourism, of course, is taking advantage of Hallyu. And what better place to explore K-culture than the country's capital and most bustling city, Seoul?
Seoul is known for being metropolitan and busy, but it's also known as a cultural hub. In the middle of the Han River, which runs through the city, is Nodeul Island, an artificial islet that has a lot to do with Hallyu.
Now, Seoul's government is looking to make Nodeul Island an even more recognizable global landmark. Click the link here for more.
In other news ...
🔢Numbers:
📉Market snapshot and key quotes:
In the US: US stocks jumped on Wednesday as Wall Street was tuned in for Nvidia's latest quarterly report, with the AI-driven chipmaker riding high on market trends. A decline in yields also boosted the mood of investors.
In Hong Kong: Hong Kong stocks saw losses on Wednesday as concerns about China's economic performance continue weighing on sentiment.
📊Top gainers/losers and company news:
In the US: Foot Locker saw a 28% drop due to declining sales and a second earnings forecast reduction this year.
Abercrombie & Fitch jumped almost 24% after outperforming earnings and sales expectations for the quarter.
In Hong Kong: Baidu jumped 4.4% thanks to a 15% increase in revenue compared to the previous year, driven by robust advertising spending.
Anta Sports Products rose over 9% after surpassing estimates with its first-half profit performance.
👀The numbers everyone is watching:
In the US: The Commerce Department revealed that newly built homes were selling rapidly in July, even in the face of rising mortgage interest rates.
📅To check out our economic calendar for this week, click here.
More headlines ...
🚌Mexico bus crash: At least 16 people were killed and 36 more injured on Tuesday in a bus crash in central Mexico. It's unknown what caused the crash, but the bus collided with a trailer truck on the highway.
🌉India bridge collapse: In India, near the town of Sairang, in the state of Mizoram, a railway bridge collapsed, killing at least 26 people. More are feared missing. The cause of the collapse isn't clear yet, and the railway authority is investigating.
💣Ukraine strikes Russian military air facility: Reportedly, Ukraine's military has been attacking bases that house supersonic warplanes inside Russian territory to weaken the nation's air defenses. On Monday, Kyiv confirmed a drone strike north of the Ukraine border on the Shaykovka Russian military air facility. Ukrainian forces are also starting to train on F-16 fighter jets, which the country will receive from the Netherlands and Denmark at the beginning of next year.
📡North Korea launch failed: State media in North Korea said the country's second attempt to place a spy satellite in orbit failed on Thursday, but it said it'll try again in October.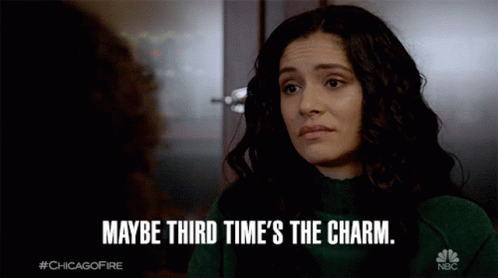 📄BRICS expansion: BRICS, a bloc that currently includes Brazil, Russia, India, China and South Africa, has been considering expanding, with at least 20 different nations asking to join the group. China's President Xi is in South Africa now for the BRICS summit and has said the expansion process should be accelerated. India has also said it supports expanding the group.
🦐Hong Kong seafood ban: Yesterday, we reported that Hong Kong officials said a ban on Japanese seafood imports from 10 prefectures would be put in place following Japan's announcement that it would begin the Fukushima nuclear wastewater release this week. Officials have added to that, saying that travelers coming from Japan will be allowed to bring "small amounts" of seafood into the city as souvenirs, and the ban applies primarily to commercial imports of Japanese seafood.
🚢Panama Canal bottleneck: A historic drought is happening near the Panama Canal, a major global shipping route, and ships are getting held up and delayed. Ships have been waiting about four days on average to pass through the canal, but some have been delayed even up to 20 days. The Panama Canal sees more than half a billion tons of cargo come through its waters each year. But reports are coming in that the bottleneck is easing as The Panama Canal Authority has opened new transit slots, and some ships are seeking alternative routes.  
🥅The kiss heard 'round the world: Spain made headlines this week after winning the Women's World Cup. But there was a public outcry when, during the celebration, the head of the Spanish football federation, Luis Rubiales, suddenly kissed one of the players on the mouth. The player, Jennifer Hermoso, reportedly said it made her uncomfortable, and the public was pretty outraged over the incident. Hermoso later downplayed the incident, calling it "totally spontaneous" because of the joy of winning the Cup, but Rubiales posted a video on Monday apologizing for his actions.
🗿Hong Kong museum's ancient treasures: The Hong Kong Palace Museum is running an exhibition starting September 27 called "Gazing at Sanxingdui: new archaeological discoveries in Sichuan" that will put 120 treasures from an archaeological site in Sichuan province on display. Some notable pieces include a huge bronze mask, a statue of a mythical creature and a gold face covering – all are thousands of years old.
🌑Indian moon landing: In a historic moment, India is now the first country to successfully land a spacecraft near the moon's south pole. The Chandrayaan-3 landed on the moon on Wednesday, just a few days after a Russian lunar lander crashed in its own attempt at touchdown. Nearly 7 million people watched the YouTube livestream of the landing, and celebrations broke out nationwide once it had touched down, with people dancing and setting off fireworks in the streets. According to its space agency, the country is also planning to launch a mission in September to study the sun.
🎮PlayStation Portal: Sony is officially launching the PlayStation Portal, its portable PlayStation device, later this year. The handheld remote player will connect to the PlayStation over Wi-Fi and stream PS5 games on an eight-inch LCD screen. The device will cost US$199.99.
🦒A spotless giraffe?: A female reticulated giraffe was born last month at Brights Zoo in Tennessee but … without spots? The zoo told reporters that it believes she's the only one of her kind in the world, and zookeepers are reaching out to experts to see just how rare she really is. Zoo officials say the only record of a reticulated giraffe being born without spots was in the 70s in Japan. You can check out pics of her on the Brights Zoo Facebook page!
🐶Where did all the duckies go?: A bulldog pet parent in China was perplexed when she started noticing all of her dog's toy duckies disappearing around the house. She started suspecting that her dog was the culprit, so she took the bulldog to the vet for a CT scan, where they miraculously discovered all the missing toys – in its stomach. The owner had to fork out US$1,100 for surgery on the dog, where the vet removed a whopping 11 rubber ducks from its stomach.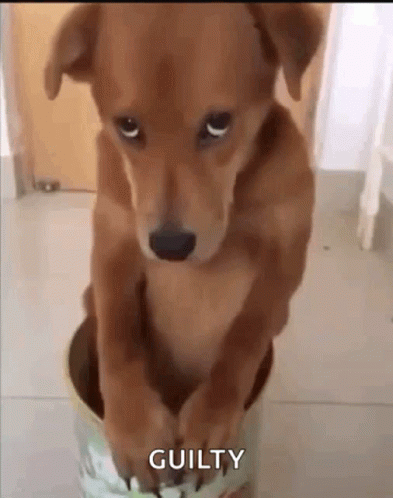 ---
Enjoying our TMS Headlines?
Forward it to a friend! After all, sharing is caring.
Anything else? Hit reply to send us feedback or say hello. We don't bite!
Written and put together by Joey Fung, Vanessa Wolosz and Christine Dulion