Headlines
From the BRICS expansion to an octopus hot tub – Here are today's Headlines
BRICS is an economic bloc officially formed in 2009 after the global financial crisis had shaken the world.
A few minutes every morning is all you need.
Stay up to date on the world's Headlines and Human Stories. It's fun, it's factual, it's fluff-free.
To start off, we're looking into:
BRICS bloc invites new members
The backstory: BRICS is an economic bloc officially formed in 2009 after the global financial crisis had shaken the world. Initially, it was made up of four countries: Brazil, Russia, India and China. In 2010, South Africa joined the group – hence the acronym.
The BRICS group is kind of like an answer to the Group of 7, which includes the US, UK, Canada, France, Germany, Italy and Japan (plus the EU). Every year, BRICS holds a summit where these countries try to create a working relationship to build up their global clout and economic advancements. There's been talk of BRICS, which already represents 40% of the global population, looking to expand.
The development: At this week's summit, BRICS leaders invited Saudi Arabia, Argentina, Egypt, Ethiopia, Iran and the UAE to join the bloc, and these countries will become full members on January 1 of next year. Click the link here for more on this expansion.
India's moon landing success
The backstory: Let's talk moon missions. The old Soviet Union, the US and China have already made their mark with soft landings on the moon. But their focus has mostly been around the moon's equator. As you can imagine, a moon landing is no small feat. For instance, India took its shot with Chandrayaan-2 in 2019, unfortunately losing communication with the lander.
More recently: Just last week, Russia made a significant lunar attempt after almost 50 years. It aimed for a landing near the moon's south pole with its Luna-25 spacecraft. Unfortunately, things went south, leading to a crash landing.
The development: This week, India hit a major milestone – its Chandrayaan-3 spacecraft aced a soft landing close to the moon's south pole. The whole country was buzzing with excitement, with millions tuning in to witness the launch and landing online. India now joins the ranks of the US, China and the former Soviet Union as the fourth country to accomplish a successful soft landing on the moon. Click the link here for more on this historical moment.
Nvidia's US$16 billion target
The backstory: Nvidia has been making headlines lately. The chipmaker's stock price has shot up, tripling in value this year. The reason is the company's involvement in the world of artificial intelligence (AI). Remember when OpenAI's chatbot, ChatGPT, took the world by storm last year? Nvidia's been riding that wave as the maker of some critical components that AI needs to function. In fact, even the "brain" behind ChatGPT is powered by Nvidia's graphics processing units (GPUs).
More recently: So, the company's leading the pack in making chips that speed up AI tasks. Even industry giants like Microsoft and Google have hopped on the Nvidia train, snapping up its powerful processors. Investors have been keeping a keen eye out, searching for signs that this impressive growth isn't just a flash in the pan but a sustained upward trajectory.
The development: Nvidia is eyeing US$16 billion in revenue over the next quarter. Click the link here for more.
---
‌TMS is excited to announce its new media partnership with ReThink Hong Kong – the largest sustainable development event in the city! From September 14-15, the Hong Kong Convention & Exhibition Center in Wan Chai will be home to this incredible event.‌
‌‌
‌Now in its 4th edition, ReThink is a cross-industry platform that's all about championing ESG transformation and showcasing game-changing sustainable innovation.
With over 500 expert speakers, including Hong Kong's Secretary for Environment and Ecology, Tse Chin-wan, Chairman of Cathay Pacific, Patrick Healy and Chief Executive of HSBC, Hong Kong, Luanne Lim – the event continues to be the most ambitious business event for sustainable development in the city.‌
‌‌
‌From exploring innovation in the sector to sustainable finance, ReThink has it all. Don't miss out. View the full program here.
---
‌To end, we'll look into:
The Vegas Sphere sees a bright future
A giant lit-up orb in the middle of the American desert probably isn't an expected sight. But then again, neither is the Eiffel Tower. Or Elvis.
This past July, a huge LED sphere located in Las Vegas, Nevada, took the internet by storm. The MSG Sphere is 112 meters tall (366 feet), and it's covered in 112 million LEDs. Instead of these lights being used to make the orb look like a disco ball or something else normal, some other weird images have been displayed across its surface. Like a video of a moving, blinking eyeball.
After being under construction for nearly five years, the Sphere is actually a concert venue that's part of the nearby Venetian Resort, a giant casino and hotel. The outside is programmable, allowing it to be used to display fun light shows and images of the American flag, the moon, fireworks and … eyeballs.
Click the link here for more on this architectural feat.
In other news ...
🔢Numbers:
📉Market snapshot and key quotes:
In the US: US stocks closed lower on Thursday despite Nvidia's success, with the broader market unaffected. Meanwhile, investors await Fed Chairman Jerome Powell's upcoming speech.
In Hong Kong: Hong Kong stocks rallied on Thursday as concerns eased about a potential US Fed interest rate hike, and tech firms surged following Nvidia's stronger-than-expected earnings.
📊Top gainers/losers and company news:
In the US: Nvidia closed up 0.1%, once hitting an all-time peak during trading after surpassing analyst expectations with strong quarterly earnings, revenue and increased guidance.
Amazon sank 2.7%, Apple fell 2.6%, and Netflix tumbled 4.8%.
In Hong Kong: WuXi Biologics rose 8.5% on a strong first-half profit.
Alibaba climbed 2.6%, JD.com rose 1.7%, Meituan surged 7.4%, and NetEase added 3.7%.
👀The numbers everyone is watching:
In the US: Initial jobless claims for the previous week were lower than expected, with 230,000 first-time filings for unemployment benefits.
📅To check out our economic calendar for this week, click here.
More headlines ...
✈Putin speaks on Prigozhin: On Wednesday, a private plane suspected to be carrying Wagner boss Yevgeny Prigozhin and some of his associates went down, killing all 10 on board. US intelligence has reported to several media outlets about theories surrounding the crash, which many believe Russian President Putin was behind. One involves Russia shooting the plane down with a surface-to-air missile; another says there was likely a bomb on board. On Thursday, Putin commented for the first time on the crash, sending condolences to the victims' families, saying of Prigozhin, "He was a man of difficult fate, and he made serious mistakes in life…" He also said the crash was being investigated.
💣Ukraine's Crimea strike: Russia annexed Ukraine's Crimean peninsula in 2014, where it ended up establishing a major missile base. As Ukraine continues its counteroffensive to reclaim its territories taken by Russia since the beginning of the war in 2022, it's also set its sights on re-taking Crimea. On Wednesday, Ukraine destroyed a major Russian missile base housing the S400 long-range anti-aircraft system and other military equipment. Ukrainian forces also began a bigger operation in the area on Thursday.
⚽Rubiales is in trouble: The Women's World Cup ended on Sunday, with Spain winning the final match against England and star player Jennifer Hermoso making headlines. But a video went viral of the Spanish football federation (RFEF) chief, Luis Rubiales, kissing Hermoso on the lips after the victory in an apparently unwanted move. Now, the FIFA organization is opening disciplinary proceedings against Rubiales for "violating the basic rules of decent conduct."
🌀Tropical Storm Franklin wreaks havoc: Tropical Storm Franklin is moving north across the Atlantic, leaving destruction in its path. Much of the Dominican Republic and Haiti have been left in shambles. The storm has been strengthening and could become a full-on hurricane by this weekend.
🍤China bans all Japanese seafood: On Thursday, Japan began releasing diluted, treated radioactive wastewater from the Fukushima nuclear power plant into the Pacific Ocean, a plan which is widely controversial – especially with neighboring countries like South Korea and China. Now, China has put a blanket ban on importing seafood from Japan because of radioactive contamination worries.
📄New EU tech rules kick in: Last summer, the EU passed the Digital Services Act (DSA), which would place new rules on content moderation, user privacy and transparency for tech companies. These new rules will start being enforced this Friday, and tech giants are gearing up for them. Companies like Meta and Google will be under new legal obligations to curb harmful content from spreading, limit or ban certain user-targeting methods and share more internal data with regulators and researchers.
🤑Musk payouts: Remember when Elon Musk got in hot water for saying on then-Twitter that he had secured the financial backing to take Tesla private? Well, he hadn't, and he ended up getting sued by the US Securities and Exchange Commission (SEC) since his statements had a big impact on Tesla stock prices. That lawsuit was settled for US$40 million, which has grown with interest to US$42.3 million. In a Wednesday filing, the SEC said 3,350 eligible claimants would be able to share in some of the payouts, making up for a little over half their losses.
🥪Subway sandwich chain sells: For almost 50 years, the international Subway sandwich chain has been under the private ownership of one family. Last February, Subway went up for sale, seeking US$10 billion. On Thursday, it was announced that private equity firm Roark Capital is buying the company, but the exact price hasn't been publicly disclosed yet. But The Wall Street Journal reported the final bid to be around US$9.6 billion.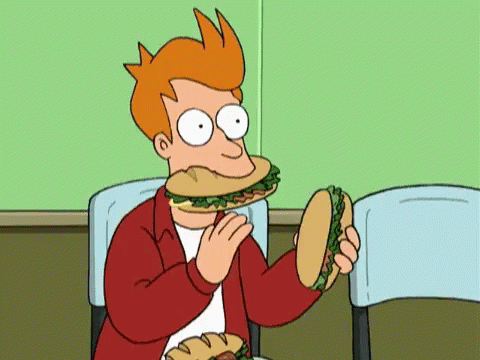 ⌚Rolex to buy Bucherer: Luxury watch brand Rolex currently only has one brick-and-mortar retail store, which is located in its hometown of Geneva. Now, it's moving to buy luxury retailer Bucherer, which operates about 100 retail stores worldwide, giving the Swiss watch giant a much bigger presence in the retail market. According to a statement from Rolex, Bucherer will continue to operate independently, keep its name and sell other watch brands.
🎧Sony acquires Audeze: Audio giant Audeze is best known for its expensive headphones used by music professionals and audio enthusiasts. Sony, which makes PlayStation, is buying the company to ramp up the quality of the PlayStation experience audio-wise. Audeze will still operate independently and make products for other platforms while being a big part of the PlayStation ecosystem.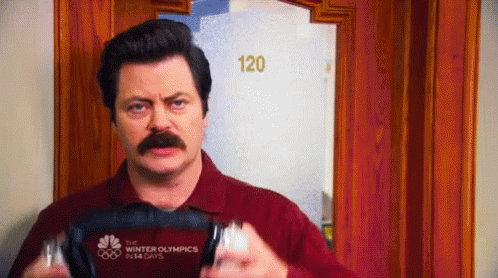 🎬Hollywood strike proposal: Hollywood's WGA writers' strike has now been going steady since early May. On Tuesday, studios publicly released the details of a new proposal to the over 11,500 striking writers, going around the union's negotiating committee to try and appeal to general union membership. Negotiations are still at a stalemate, though.
🚀SpaceX ISS launch: SpaceX is getting ready to launch new astronauts to the International Space Station, with the second Iranian-American astronaut ready to join the crew. The launch is expected to take place on Friday morning, with a backup launch scheduled for Saturday. You can watch a live feed of the launch from NASA at Space.com.
🐙Undersea "hot tubs": Octopuses usually like to hang out alone, but it looks like pearl octopuses have been huddling together in groups in one area on the ocean floor. Scientists now think they know why – heat coming up from a dead underwater volcano helps their eggs develop and hatch quickly. The area is basically a natural hot tub.
📺Bye-bye Riverdale: What seems to have become the most surreal, bizarre, love-to-hate show on TV wrapped up its long run on Wednesday. After seven seasons and 137 episodes, this finale was just as strange as the show "Riverdale" itself, with the episode jumping forward 67 years to catch up with the characters. A lot is going on in this one, so we won't spoil anything. But it's pretty wild.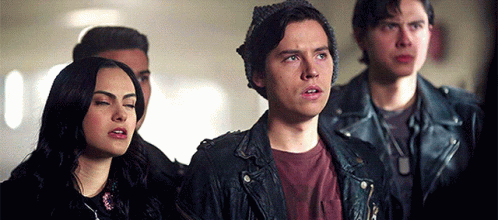 ---
Enjoying our TMS Headlines?
Forward it to a friend! After all, sharing is caring.
Anything else? Hit reply to send us feedback or say hello. We don't bite!
Written and put together by Joey Fung, Vanessa Wolosz and Christine Dulion