Headlines
From Nobel uninvites to a metalhead mutt – Here are today's Headlines
The Nobel Prize is an international award given by the Nobel Foundation in Sweden.
A few minutes every morning is all you need.
Stay up to date on the world's Headlines and Human Stories. It's fun, it's factual, it's fluff-free.
To start off, we're looking into:
Nobel Foundation uninvites Russia, Iran and Belarus
The backstory: The Nobel Prize is an international award given by the Nobel Foundation in Sweden. Every year, on December 10, it holds a prize ceremony in Stockholm, where five of the six Nobel Prizes are awarded for that year – Physics, Chemistry, Medicine, Literature and Economic Sciences. The Nobel Peace Prize is awarded at a separate ceremony in Oslo, Norway.
More recently: In 2022, ambassadors to Sweden from Russia and Belarus were left out of the ceremony in Stockholm because of the war in Ukraine. But, last week, it was announced that Russia and Belarus (as well as Iran) were reinvited to the event. But there was a lot of public pushback after this announcement.
The development: On Saturday, the Nobel Foundation announced a reversal of its decision, uninviting the ambassadors from Russia, Iran and Belarus to the annual prize awards ceremony in Stockholm. Click the link here for more on this decision.
Hong Kong's golf course grab
The backstory: It's no secret that Hong Kong has been dealing with sky-high housing prices. On top of that, the wait time for a public housing unit is over five years. To address this crisis, the government came up with an idea in 2019 – reclaiming property from the Fanling Golf Course to use for public housing once its tenancy expires this year. But a lot of people aren't happy with this proposal at all.
Now, why is Fanling such a big deal? It's right by the mainland border and has a history dating back to 1911. Part of it, known as the Old Course, is Asia's oldest championship golf course and hosts annual international tournaments. The Hong Kong Golf Club has been fighting to preserve the course, emphasizing its heritage and ecological value.
The development: In July, the Club applied for a judicial review to challenge the green light given for this plan. But, the government said it's still going forward with its move to reclaim the land. Click the link here for more on what's going on.
India's solar mission
The backstory: The journey to explore the solar system has been a collaborative effort spanning decades and involving space agencies from around the world, and several missions are particularly interested in learning more about the sun. A better understanding of our sun is crucial for predicting space weather – those magnetic waves that traverse our solar system.
More recently: Just last month, India's space agency, the Indian Space Research Organization (ISRO), successfully landed its spacecraft, Chandrayaan-3, on the moon's surface. This made India the fourth nation globally and the second in the 21st century to achieve a safe moon landing.
The development: Now, India has launched its very first sun-studying spacecraft. The Aditya-L1 took off over the weekend from an island off the Bay of Bengal. The mission's main goals are to study the sun's upper atmosphere and various solar phenomena, like those big bursts of plasma called coronal mass ejections. Click the link here for more on this mission.
To end, we'll look into:
The Africa Climate Summit
Starting Monday, the African Union's (AU) Africa Climate Summit is being held for the first time. This conference coincides with Africa Climate Week, ahead of November's COP28 conference on climate. The Summit is being hosted by Kenya.
At the moment, the African continent is considered the most vulnerable region to the effects of climate change. It also contributes the least to global greenhouse gas emissions. Many of the countries in Africa rely on rain-fed agriculture, and much of their GDP and employment is based on agriculture, too. Seven of the 10 countries most vulnerable to climate change are in Africa.
At the Climate Summit, financing and Africa's negotiating position in global talks will likely take the spotlight. The AU needs more financing and investment to start applying climate solutions and to build infrastructure that's better suited for our changing world.  Click the link here for more on what to expect from this event.
In other news ...
🚓Israeli police clash with Eritrean groups: Immigration has become a hot-button issue in Israel, especially as PM Benjamin Netanyahu pushes to lessen the judiciary's power. Last week, Eritrean refugees were involved in violent clashes with police and others in Tel Aviv, resulting in Israeli police firing teargas, stun grenades and live rounds to control the protesters. Now, Netanyahu has ordered these Eritreans to be deported ASAP and mentioned a plan to deport all African asylum-seekers from Israel, many of whom aren't legally recognized as asylum-seekers.
😢Cyprus violence: Cyprus has seen a rise in anti-migrant sentiment over the past few years. Police in Cyprus arrested 20 people after racism-fueled violence against migrants sprang up last Friday and spread into the weekend. Migrant-owned shops were vandalized, and Asian delivery drivers were assaulted over the weekend as the violence spread. State media also reported that three people from Southeast Asia were attacked and robbed overnight on Saturday.
📄Ukrainian corruption fight: Over the past few months, Ukraine has been fighting against corruption to keep its EU candidacy. According to local reports on Sunday, Ukrainian billionaire media mogul Ihor Kolomoisky, who supported President Volodymyr Zelenskiy's 2019 campaign, has been arrested and is being detained for two months on suspicion of fraud and money laundering. Also, in a big shakeup, Zelenskiy announced on Sunday he'd be dismissing Defense Minister Oleksii Reznikov and would ask parliament to replace him with Rustem Umerov, head of Ukraine's State Property Fund. Reznikov has been the defense minister since 2021, but graft allegations have been swirling around his ministry.
⛪Pope addresses China: Pope Francis held a mass in Mongolia's capital on Sunday. In the end, he made some unscripted comments addressing China, calling the country's citizens "noble" people and asking Catholics in China to be "good Christians and good citizens." At the time, he also called up the former and current archbishops of Hong Kong to stand by his side.
☔The aftermath of Saola in China and HK: Chinese authorities have been tracking Typhoon Saola, which made landfall in China and Hong Kong late last week. When it hit southern China, almost 900,000 people had to be evacuated to safety. Hong Kong and other parts of southern China shut down businesses, transportation and schools. Luckily, Hong Kong didn't experience too much damage, with mostly just tree debris left in the aftermath and minimal flood damage.  
🌀Typhoon Haikui hits Taiwan: Domestic flights were canceled, and almost 4,000 people were evacuated as Typhoon Haikui hit southeastern Taiwan on Sunday, bringing heavy rain and strong winds. This is the first typhoon to directly hit Taiwan in four years. Haikui is now expected to be headed for Hong Kong, and HK authorities have issued a No. 1 warning for the storm.
🗺Gabon reopens borders: A military coup in Gabon ousted president Ali Bongo last week. As the dust settled, the military shut down Gabon's borders for three days. The borders have now reopened, even though the military hasn't announced when it'll restore a civilian government and hold elections. An army spokesman said the junta reopened the borders to maintain respect for the rule of law, keep good relations with the country's neighbors and hold up its international commitments.
🛴Paris bans e-scooters: After several people were killed in Paris, France, last year in e-scooter-related accidents, the city has become the first European capital to ban them entirely. Paris is working on opening more bike lanes around the city, and e-scooter operators are focusing instead on boosting their e-bike fleets.  
🌑India puts moon rover to sleep: India's moon rover, launched over two weeks ago, has now finished its assignments after conducting experiments and research on the lunar south pole. It's now been put into "sleep" mode. It's fully charged and can still receive signals, though.
🚗BMW unveils EV: Major electric vehicle (EV) makers like Tesla and BYD have recently seen more competition from traditional car companies. Now, BMW is jumping into the ring with the prototype of its future EV lineup, which will be displayed at the IAA show in Munich next week. BMW EVs could be on sale as soon as 2025.
👑Corgi parade: Most everyone is well aware of the late UK Queen Elizabeth's lifelong love of corgis, of which she had about 30 during her lifetime. On Sunday, royal fans and their pet corgis gathered outside of Buckingham Palace to remember the queen, with their corgis all dressed up in royal outfits complete with crowns and tiaras. The event organizer said she'd like to do it every year.
🍄Shroom therapy: A new study revealed last week that a single dose of psilocybin, the psychedelic ingredient in "magic mushrooms," can lead to a "rapid, robust, and sustained reduction" in symptoms of severe depression if used alongside psychotherapy. Far out!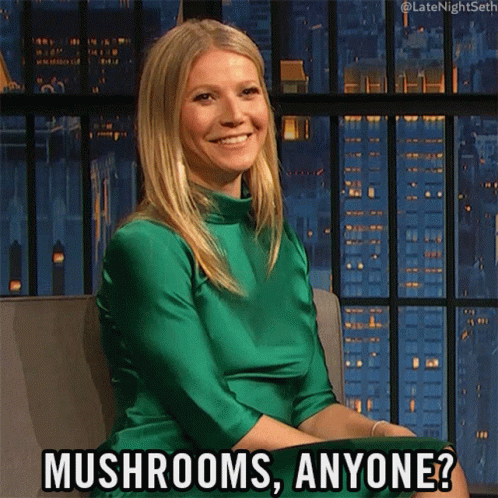 🐕‍🦺Metalhead mutt: An LA dog is a big Metallica fan and showed her love for the metal band by sneaking into their concert all on her own. The band posted about the incident on Facebook, saying: "You might have heard we had a four-legged fan join us for #M72LA! Despite reports to the contrary, our friend Storm snuck out of her home adjacent to SoFi Stadium and made her way to the gig all by herself." The dog was taken to a nearby shelter after the show and picked up by her owner the next morning.
---
Enjoying our TMS Headlines?
Forward it to a friend! After all, sharing is caring.
Anything else? Hit reply to send us feedback or say hello. We don't bite!
Written and put together by Joey Fung, Vanessa Wolosz and Christine Dulion