Headlines
From competition for Hong Kong's MTR to a new crater on the moon – Here are today's Headlines
In 1979, the Hong Kong Mass Transit Railway, or MTR, started as a single line but soon spread its tracks to weave a network through the city.
A few minutes every morning is all you need.
Stay up to date on the world's Headlines and Human Stories. It's fun, it's factual, it's fluff-free.
To start off, we're looking into:
Hong Kong's new rail line
The backstory: In 1979, the Hong Kong Mass Transit Railway, or MTR, started as a single line but soon spread its tracks to weave a network through the city. These days, MTR Corp has faced some rough waters. Delays, budget overruns, train mishaps – you name it.
More recently: Beijing has its sights set on a place called Qianhai to become a global business hub by 2035. And in 2021, former Hong Kong chief Carrie Lam revealed a plan featuring five railway projects, and one of the stars was the Hong Kong-Shenzhen Western Rail Link, also known as the Hung Shui Kiu-Qianhai line, which would connect the city to this expanding business region.
The development: According to the South China Morning Post, the project will be open to competition via a public tender rather than just handed over to MTR. According to the Post, several other companies are preparing to bid for the contract, which will inject some competition into the MTR-dominated market. Click the link here for more.
Diamond price war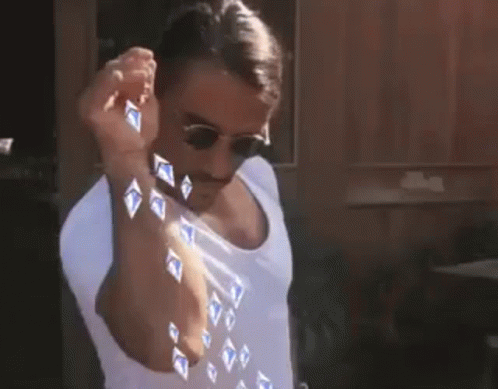 The backstory: The diamond business has historically held strong with the popularity of its rare, precious gems. Not only are they considered investment pieces, but diamonds are also popular in the bridal industry, especially in the US. In fact, North America is the biggest market for diamonds globally. But over the past few years, the industry has faced some turbulence.
One looming threat has been around for a while – lab-grown diamonds. They're identical to mined diamonds, but they can be made in a lab without the ethical and environmental concerns that are usually associated with the diamond industry.
The development: Although the diamond industry was one of the lucky ones to see a boost during the pandemic, that trend seemed to self-correct once the world started opening up again. On top of that, it seems that more people are turning to lab-grown diamonds, especially in the US bridal market. The question is: are we seeing the beginning of a permanent market shift, and will it spread to other, more expensive categories in the industry? Click the link here for more.
Chinese EVs dominate German auto show
The backstory: The race to make more efficient and affordable electric vehicles (EVs) has been heating up over the past decade. While Tesla is still in the lead as far as EV manufacturing and sales go, its growth is starting to slow down just as Chinese EV manufacturers see sped up growth. This makes sense – China is the world's largest market for EVs and cars in general.
The development: On Monday, one of the world's biggest car shows, the IAA Mobility, opened in Munich, Germany, and it's already clear that EVs are dominating the focus of this event. Tesla is ready to make its mark, expected to reveal a new version of its mass-market Model 3. But Chinese EV-makers like BYD are looking to really start expanding in the world EV market, using this show as the chance to win over Europe. About 41% of the companies participating in this year's IAA show are based in Asia. European carmakers are seeing how Chinese manufacturers are able to make EVs at a lower price, making their vehicles more consumer-friendly. Click the link here for more.
To end, we'll look into:
Antarctica rescue mission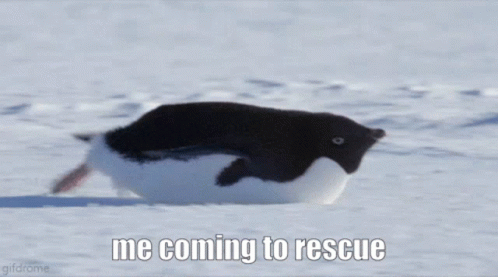 Even though it's the end of summer in the northern hemisphere, it's still winter in the southern hemisphere – which means that it's winter in the already severely cold Antarctica. In the harsh winters on the continent, it can be really hard to transport people in and out of the area. With unpredictable weather, super cold temperatures (winter temps regularly fall under -60 C) and often unusable transportation infrastructure, winters make getting into and out of Antarctica difficult and dangerous.
Last week, Australia launched an emergency rescue mission in Antarctica to save an Australian researcher who'd gotten ill. He'd started dealing with a medical condition that hasn't been disclosed but that he needed to be treated for ASAP. The medical team at the research station wasn't able to treat him. So to carry out the mission to get him, rescuers had to work with a medical retrieval team, a huge icebreaker ship and two helicopters. Click the link here for more on this mission.
In other news ...
🔢Numbers:
📉Market snapshot and key quotes:
In the US:  The US stock market was closed for the Labor Day holiday.
In Hong Kong: Hong Kong stocks rose on Monday, riding high on the positive sentiment from the latest US jobs report. This data sent a signal that the Fed might ease up on interest rate hikes.
📊Top gainers/losers and company news:
In Hong Kong: Real estate stocks in Hong Kong were having a field day. Evergrande saw a 7.3% climb. Meanwhile, Longfor Group made an 8.4% leap, and China Resources Land jumped by almost 10%.
Country Garden climbed over 14%. This surge followed reports of the company's approval for a payment extension on an onshore private bond over the weekend.
👀The numbers everyone is watching:
In the US: Investors will be closely monitoring significant data releases this week, including US factory orders, US trade figures and US initial jobless claims.
In Hong Kong: China is expected to release its trade balance data for the month of August on Thursday, providing insights into the country's trade performance.
📅To check out our economic calendar for this week, click here.
More headlines ...
🌾Black Sea grain deal progress?: In July, Russia suspended its involvement in the Black Sea grain deal, which made it possible for civilian ships to transport grain out of Ukraine without Russian interference. The world has been pushing Russia to opt back into the deal to keep global food security on track. On Monday, Turkish President Tayyip Erdogan met with Russia's Vladimir Putin, and now Erdogan is saying that there's hope for the grain deal to move forward again soon. But after those talks, Putin said the deal won't be back on until the West meets its obligations to facilitate Russian exports.
🤝Kim to meet Putin: According to a report from The New York Times, North Korean leader Kim Jong Un will travel to Russia this month to meet Russian President Putin to talk about the possibility of supplying the country with weapons for the war in Ukraine. The report cited US and allied sources on the info.
💼Xi Jinping to skip G20: Last week, we reported rumors that Chinese President Xi Jinping wouldn't attend the G20 summit in India next week. Well, China's foreign ministry just announced that the team repping China would be led by the country's premier, Li Qiang, all but confirming that Xi will be skipping the event.
❓Did Russian drones hit Romania?: On Monday, Russia launched drone attacks at a Ukrainian port on the Danube River, and Ukraine is saying that the attack struck part of NATO member Romania's territory. Romania denies this happened, and there's no independent validation of what happened yet.
🥵Typhoon Haikui heat: The No. 1 standby signal is still in force today in Hong Kong as Typhoon Haikui approaches. But on Monday, The Hong Kong Observatory also warned that Hong Kongers should expect a very hot week. Temps are expected to get up to 31 C (87.8 F) for most days, an effect of the outer subsiding air of the storm.
👩‍🚀SpaceX splash down: Early Monday, a four-person crew of astronauts splashed down off the coast of Florida in a SpaceX Crew Dragon capsule following their six-month orbit at the International Space Station (ISS), part of a mission called Crew-6 for NASA. Crew 6 is part of a NASA program to keep the ISS staffed using commercial spacecraft.
📄African carbon credits: We covered the goals and expectations of Africa's Climate Summit yesterday, and it looks like some progress is being made at the event. In terms of generating carbon credits (aimed at making up for some carbon emissions), a new initiative was exhibited at the Summit that's already raised hundreds of millions of dollars in pledges. The African Carbon Markets Initiative (ACMI) was first introduced in Egypt at COP27, but it's really drawing attention now.
🏘NYC Airbnb crackdown: New York City has a population of over 9 million people and has been dealing with a housing shortage over the past couple of years. In 2022, NYC legislators passed a law restricting short-term rentals to free up some space for city residents and stabilize high rent payments. On September 5, the law goes into effect, which will probably end up reducing the number of Airbnb and Vrbo listings in the city.
💸Country Garden debt deal: Country Garden, China's top private property developer, has been in hot water in terms of debt lately as the nation's property sector struggles. But, the company was able to strike a deal with creditors to get an extension for its onshore debt payments of about 3.9 billion yuan (US$536 million), which also helped property stocks get a boost.
⭐RIP Steve Harwell: The former frontman of Smash Mouth, a band known for hits like "Then the Morning Comes" and "All Star," which was also in the film "Shrek," passed away on Monday from acute liver failure. Harwell left the band in 2021 while dealing with ongoing medical issues, and Smash Mouth continued touring with vocalist Zach Goode. Harwell was 56 years old.
🌦Burning Man exodus: This year's Burning Man music festival in the Nevada desert saw a lot of rainfall and flooding, which left the thousands of attendees stuck there, advised to seek shelter and conserve food and water. On Monday, they could finally start packing up and leaving, although some cars were still getting stuck in the mud. One man also died at the festival, although event organizers said that his death was unrelated to the weather. Police are currently investigating the incident.  
📱Huawei's chip breakthrough: Bloomberg recently reported on a breakdown that revealed Huawei's new Mate 60 Pro smartphone is powered by a Kirin 9000s chip made in China by Semiconductor Manufacturing International Corp. (SMIC). This is an advanced 7-nanometer processor, which suggests that China is making progress in is domestic chip sector despite Western sanctions to slow it down.
🌑NASA spots a new moon crater: On August 19, Russia's Luna-25 spacecraft crashed onto the moon's surface instead of landing successfully. NASA's moon satellite, the Lunar Reconnaissance Orbiter, just found a new 10-meter-wide crater in the general area where Luna-25 crashed. NASA scientists believe the crater was created from the crash landing.
---
Enjoying our TMS Headlines?
Forward it to a friend! After all, sharing is caring.
Anything else? Hit reply to send us feedback or say hello. We don't bite!
Written and put together by Joey Fung, Vanessa Wolosz and Christine Dulion