Headlines
From China's zoomers spending on FOMO to a river of red wine – Here are today's Headlines
Something new is happening among China's Gen Z crowd.
A few minutes every morning is all you need.
Stay up to date on the world's Headlines and Human Stories. It's fun, it's factual, it's fluff-free.
To start off, we're looking into:
China's Gen Z looks to leisure
The backstory: China's economy has seen several challenges recently. One big issue is the high youth unemployment rate in the nation. In June, China recorded a record-breaking youth unemployment rate of over 20% among 16 to 24-year-olds in urban areas. This sent alarm bells ringing, hinting at broader economic difficulties.
The development: But something new is happening among China's Gen Z crowd. Throughout the year, those born after 1995 have spent more on experiences. Rather than splurging on gadgets or long-term financial goals, they're traveling, going to movies, bars and sporting events and getting beauty services.
A survey in August by Mintel Group showed that 40% of respondents were shelling out more on leisure activities than other things, like clothing. So, even with those rising unemployment rates, Chinese zoomers are doubling down on travel and entertainment post-COVID. Can you really blame them, though? Click the link here for more.
China's auto sales rebound
The backstory: China's influence in the global auto sector, particularly in electric vehicles (EVs), has been a standout trend. In 2022, about a quarter of passenger vehicles sold in China were electric or hybrid, highlighting the nation's commitment to greener mobility. But a recent shift in this landscape has caught everyone's attention. According to a report from the China Association of Automobile Manufacturers, the growth rate in EV sales, which was a strong 120% during the same period last year, dropped to 41% from January to May this year.
More recently: In May and June, the Chinese government rolled out measures to supercharge EV adoption, especially in rural areas, including speeding up the construction of EV charging stations, making it easier to buy and use EVs and extending tax breaks for eco-conscious car buyers.
The development: China's passenger vehicle sales made a comeback in August, showing year-on-year growth for the first time since May. Click the link here for more.
International Court hears ocean law case
The backstory: Small island countries like Tuvalu and Antigua and Barbuda are at risk of disappearing because of climate change. With more extreme coastal storms and sea levels rising, they're experiencing the harsh results of ocean changes due to climate change that threaten to wipe them out completely.
More recently: In 2021, Tuvalu and Antigua and Barbuda registered with the UN to establish the Commission of Small Island States on Climate Change and International Law (COSIS). Now, there are eight countries included in this commission.
The development: Now, COSIS is taking high-emitting countries to the International Tribunal for the Law of the Sea (ITLOS) in the first climate justice case focused on the ocean, with opening arguments beginning on Monday. COSIS is arguing that countries must protect the marine environment under the UN's Law of the Sea. Click the link here for more on what's at stake with this case.
To end, we'll look into:
Overtourism threatens Mount Fuji
Mount Fuji is Japan's tallest volcano, standing at 3,776 meters (12,388 feet). It's also one of the country's biggest tourist destinations. The site was considered sacred to Japan's ancient Indigenous civilization, and it's still meaningful to different religious groups. About 100 kilometers (62 miles) from Tokyo, Fuji is seen as something of a national symbol – its near-perfect symmetry is unmistakable. It's often shown in Japanese art, like in "The Great Wave off Kanagawa" woodblock print by ukiyo-e artist Katsushika Hokusai, one of the most famous art pieces in the world.
But, for years now, Japan has been wrestling with the problem of overtourism at Mount Fuji. "Overtourism" is a new-ish term referring to the steep rise in the number of visitors that certain popular destinations can't handle. While many places depend on tourism to support their local economies, there are only so many people a place can actually take on. Click the link here for more.
In other news ...
🔢Numbers:
📉Market snapshot and key quotes:
In the US: The week kickstarted with a surge in US stocks as tech shares attracted investors, recovering from recent slumps.
In Hong Kong: Hong Kong stocks faced a downturn on Monday, with traders anxiously awaiting the upcoming release of US inflation data.
📊Top gainers/losers and company news:
In the US: Tesla saw a 10 % jump thanks to a bullish Morgan Stanley upgrade. The bank expects a significant rally fueled by breakthroughs in Tesla's autonomous software.
Qualcomm rose over 3% after announcing its partnership with Apple as the supplier of 5G modems for Apple's smartphones until 2026.
In Hong Kong: Alibaba tumbled over 3% on Monday after the news of CEO Daniel Zhang's step down as chairman and CEO of the company's cloud business.
👀The numbers everyone is watching:
In the US: Some data is set to be released later in the week, including the US CPI, retail sales figures and industrial production statistics.
In Hong Kong: China's August CPI posted a 0.1% growth year-over-year. This marked the first time inflation entered positive territory since May. But it fell short of the 0.2% growth anticipated by economists surveyed by Reuters.
📅To check out our economic calendar for this week, click here.
More headlines ...
🤝US-Iran deal begins: The US and Iran have been working on a somewhat secretive prisoner-swap deal that aims to free up some frozen money owed to Iran. On Monday, Secretary of State Antony Blinken notified Congress that frozen cash would be transferred to Iran without fear of US sanctions, and it would be held in restricted accounts and used only for "humanitarian" purposes. The US also agreed to free five Iranian prisoners in the first steps toward freeing some jailed Americans in Iran.
🚄Kim Jong Un to visit Russia: For a couple of weeks, rumors have been swirling about whether or not Russia will enter an arms deal with North Korea to help get weapons for the war in Ukraine. On Monday, the two countries announced that North Korean leader Kim Jong Un will be making an official visit to Russia after being invited by President Vladimir Putin, and he should be arriving at some point this week for "talks." South Korean media also reported that Kim's train is headed toward Russia and expected to cross the border early Tuesday.
💣Ukraine says it's taken back more ground: Ukraine's counteroffensive seems to have been making small steps these past few months toward regaining territory occupied by Russia. On Monday, the country said its troops had reclaimed more territory on the eastern and southern fronts over the past week. It also said it's regained control of a few gas and oil offshore drilling platforms near Crimea.
📆Gabon junta plans 24-month transition: At the end of August, Gabon's president was removed from office as a military coup took over the government. On Sunday, the junta-appointed PM for the transitional government, Raymond Ndong Sima, said the transition should be around 24 months as they work toward elections for a new civilian-led government.
🗺Pakistan and Taliban border dispute: Pakistan and Afghanistan have been dealing with decades-long disputes over their shared border. Since last Wednesday, the Torkham border crossing has been closed after both military forces swapped fire. On Monday, Pakistan accused Afghanistan's Taliban administration of trespassing on its territory to build an "'unlawful structure" and Afghan forces of "indiscriminate firing." Afghanistan says it was trying to fix an old security post and criticized the border closure.
🚗BMW's Oxford EV plans: In 2024, BMW plans to start manufacturing two new electric models of its Mini Cooper. It already has plans to produce them in China, but BMW production chief Milan Nedeljkovic revealed plans to make the two models at a new plant in Oxford, England, too. On Monday, BMW announced it would invest £600 million (US$750 million) in its UK plants to make the Mini brand all-electric by 2030, beginning EV production in Oxford by 2026.
📱Apple extends Qualcomm deal: Apple's deal with Qualcomm, which provides the giant with modem semiconductors, was set to end this year, and Apple's been working on producing its own chips. But, in a sign those domestic chips are taking longer than expected, the company has extended its deal with Qualcomm for three more years.
✈Vietnam Air makes a Boeing deal: As the US and Vietnam build up diplomatic ties, US-based aviation company Boeing is about to close a US$7 billion deal with Vietnam Air. According to Reuters, the airline is set to buy 50 of Boeing's 737 MAX planes. Boeing also has a deal with Vietnam Air's competitor, VietJet, for 200 MAX planes.
🍏Apple's iPhone15 launch: Details about Apple's upcoming iPhone15 have been trickling out, building anticipation for the launch. Apple fans don't have to wait much longer, as the company is expected to present its iPhone 15 model lineup (plus some new Apple Watches) in a livestreamed showcase tomorrow in California. You can check it out on YouTube or Apple's events site.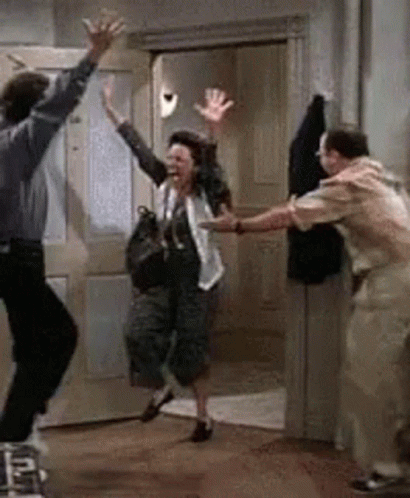 🐳Hong Kong whale sighting: In July, a Bryde's whale was spotted in Hong Kong waters and eventually died, leading to public outcry and discussions on the best way to protect these creatures. Now, another whale has been spotted in Deep Water Bay, and it was reported to marine police, who are trying to locate the animal. Let's leave this one alone, OK?
🎾Djokovic wins US Open: On Saturday, American 19-year-old Coco Gauff won the Women's Final match at the US Open, earning her first-ever Grand Slam title. At the US Open Men's Final on Sunday night, Serbian tennis superstar Novak Djokovic won his match against opponent Daniil Medvedev. This is Djokovich's 24th Grand Slam, hitting Margaret Court's record of major singles titles.
☔Hong Kong rains: Hong Kong was back to business as usual on Monday, with people returning to work and school following heavy rains and flooding over the weekend. Roads, MTR stations and schools were being repaired for damages, and relief and cleanup efforts were ongoing. But some flooding persisted in areas of the city, including Tseung Kwan O and Sai Kung, with images of a flooded Kwun Tong making their way across social media.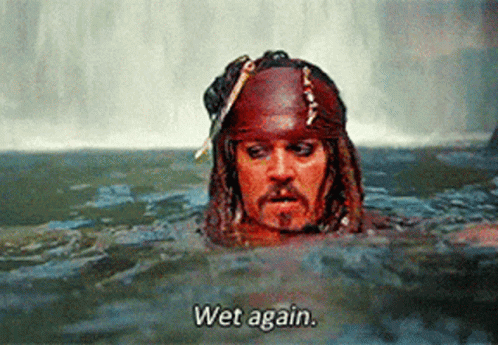 🍷A river of wine: Speaking of floods, on Sunday, an estimated 2.2 million liters of red wine flowed through the streets of a Portuguese village after two giant wine tanks burst at a distillery in Sao Lourenco do Bairro. Most of the wine was diverted into fields, but it did flood someone's basement. They're currently trying to figure out what caused the accident – but we have one guess about who's hosting the next neighborhood basement party.
---
Enjoying our TMS Headlines?
Forward it to a friend! After all, sharing is caring.
Anything else? Hit reply to send us feedback or say hello. We don't bite!
Written and put together by Joey Fung, Vanessa Wolosz and Christine Dulion