Headlines
From the Libya floods to reptiles on the run – Here are today's Headlines
Over the weekend, heavy rainfall from Storm Daniel contributed to massive flooding in northeastern Libya.
A few minutes every morning is all you need.
Stay up to date on the world's Headlines and Human Stories. It's fun, it's factual, it's fluff-free.
To start off, we're looking into:
Catastrophic floods hit Libya
The development: Over the weekend, heavy rainfall from Storm Daniel contributed to massive flooding in northeastern Libya. The rain triggered the collapse of two dams near the city of Derna. Flash floods swept entire homes and other buildings into the sea, making roads inaccessible. According to a government spokesperson, at least 5,000 people are dead in the city of Derna alone, and reports on the ground say that around 10,000 people are still missing. The death toll is expected to keep rising.
Western countries have sent aid to help with the disaster, ​​and the US embassy said it was talking to the UN and Libyan authorities to figure out the best way to support the most affected areas. So far, it seems like the different authorities in Libya were trying to work together to respond to the catastrophe, with rescue workers sent by the government in Tripoli and others sent by Turkey and the UAE arriving on Tuesday. Click the link here for more.
Accor's China hotel boom
The backstory: Accor, a big player in the hotel industry, has China in its crosshairs for some major expansion. The nation is no stranger to a wide range of hotels, from ultra-luxurious to budget-friendly. Accor has already established a solid presence there, boasting a portfolio of over 640 hotels across Greater China.
The country's also experiencing a tourism boom, particularly in places like Macau, often called the Asian version of Las Vegas. Macau's casinos have been making a comeback, with August raking in big profits, even beating pre-COVID levels. With that, hotels in Macau are also thriving, with an over 80% occupancy rate in July. On top of that, China's also seeing a surge in domestic mainland tourism.
The development: Accor is on the verge of finalizing deals for 125 hotel partnership projects in China this year alone, doubling down on its expansion in the country. It's also in talks with potential partners to introduce its Orient Express brand in the country. Click the link here for more.
India's LGBTQ+ progress
The backstory: India's stance on LGBTQ+ acceptance has evolved over the past decade. Pride parades were low-key for many years, and conservative views dominated the country. But the winds of change began to blow in 2018 when the Supreme Court decriminalized homosexuality. Fast forward to today, and India has also broadened its legal definition of family to include same-sex couples, acknowledged the right to privacy for all its citizens and expanded rights for trans people.
The development: Those legal wins prompted Indian corporations to support LGBTQ+ rights openly and actively promote diversity within their workforces. And now the country is looking toward the Supreme Court's upcoming decision on legalizing same-sex marriage, scheduled for this October. If it rules in favor, it would make India the 35th country worldwide and the second place in Asia, after Taiwan, to allow marriage equality. Click the link here to read more about the nation's changing tides toward LGBTQ+ issues.
To end, we'll look into:
NASA produces oxygen on Mars
Humans living on Mars someday seems like a pretty far-off goal, if it ever becomes possible at all. But NASA just got us a step closer to the target by creating oxygen from Mars' atmosphere and concentrating it into a breathable form. Mars' atmosphere is made up of mainly carbon dioxide and nitrogen, with traces of oxygen floating around. The air there just isn't remotely breathable.
When NASA's Perseverance rover landed on Mars in 2021, it began conducting the Mars Oxygen In-Situ Resource Utilization Experiment (nicknamed "MOXIE"). MOXIE was designed to take CO2 from the atmosphere and convert it into breathable oxygen stores. Three months into its experiment, MOXIE ran for the first time, pulling oxygen successfully. The process involves separating small amounts of oxygen from the CO2-rich air using electrochemical mechanisms. After two years, MOXIE has ended its work, and there are some pretty exciting outcomes to share. Click the link here for more.
In other news ...
🔢Numbers:
📉Market snapshot and key quotes:
In the US: US stocks saw a decline on Tuesday, driven by a surge in oil prices, which reached their highest levels in 2023. This surge raised concerns among investors about a potential slowdown in the global economy.
In Hong Kong: Hong Kong stocks closed with losses, mainly due to tech performance, while investors awaited US inflation data.
📊Top gainers/losers and company news:
In the US: Oracle dropped over 13% due to weaker-than-expected revenue and guidance, putting extra pressure on tech stocks and dragging down the Nasdaq Composite.
In Hong Kong: Chinese real estate developer Country Garden boosted about 9% before paring gains following creditor approval to extend repayments on six onshore bonds by three years.
👀The numbers everyone is watching:
In the US: Some data is set to be released later in the week, including the US CPI, retail sales figures and industrial production statistics.
In Hong Kong: China will release industrial output, retail sales, and house sale price data on Friday, drawing investor attention.
📅To check out our economic calendar for this week, click here.
More headlines ...
👩‍⚖️Israel Supreme Court session: Israel PM Benjamin Netanyahu's administration is working to push through an overhaul of the country's judiciary branch, effectively giving it less power. The Supreme Court is evaluating this bill in a process that could take weeks or months, and it began hearing arguments on Tuesday. Thousands of demonstrators have gathered outside the Court in Jerusalem to protest, with some even camping out.
📄Taiwan defense report: Taiwan releases a National Defense Report every two years; its most recent one has just come out. In the report, Taiwan says China is expanding its coastal air bases facing the island and that its newest and most advanced aircraft carrier, the Fujian, is capable and prepared for far-sea operations.
🕵️‍♀️Molester investigation: Hong Kong police have been investigating an incident in Central where a man molested a Korean tourist while she was livestreaming for her blog on Sunday night.⁠ The clip went viral, showing a strange man pestering and groping her at an MTR station while she pleaded for him to stop and called for help. On Tuesday, police arrested a 46-year-old male suspect and detained him for alleged indecent assault and outraging public decency.
💔Lost hiker found: Tragically, a man who set out for a solo hike on August 23 in an eastern Hong Kong country park has been found dead. He called his family on August 26, saying he was in bad shape and needed water, and they reported him missing. After an extensive search, his body was found in some dense jungle on Tuesday. Authorities confirmed it was missing 57-year-old hiker Ning Kwok-leung.
🥳American caver rescued: Last week, American caver and researcher Mark Dickey got stuck over 1,200 meters underground in a cave in Turkey when he began experiencing medical problems. Rescue efforts involving over 200 aid workers from around the world have been working to remove him from the cave safely. The Turkish Cave Federation confirmed Dickey was safely out of the cave at 12:37 a.m. Tuesday morning, and he's now getting the medical attention he needs.
👩‍⚖️Nobel laureate acquitted: Philippines journalist Maria Ressa won the Nobel Peace Prize in 2021 for her work investigating and reporting on former President Rodrigo Duterte and his war on drugs. In 2018, Ressa and her news site, Rappler, were accused of tax fraud, and her legal team has been putting up a long battle fighting those charges. Nine months ago, she was acquitted of some of the charges, and on Tuesday, she was acquitted of the rest.
🏘Cliffside mansions at risk: Record-breaking rains in Hong Kong from the past week are having unexpected consequences after landslides have affected the Tai Tam area of the city. The multi-million dollar mansions on the cliffs of Redhill Peninsula are in danger of collapsing, with three of these structures already cordoned off by officials. Some residents have been evacuated, and authorities are also investigating the possibility of illegal structures built in the area.
⛽BP CEO is out: Oil and gas giant BP's CEO Bernard Looney resigned on Tuesday after less than four years in the role. His surprise step down comes because he admitted he wasn't totally open about the details of his past personal relationships with company colleagues. CFO Murray Auchincloss will act as CEO in the meantime.
🤑Singapore startup fund: Vertex Ventures Southeast Asia and India closed its fifth and biggest fund at US$541 million to back startups, showing that headwinds in the tech sector aren't scaring off investors. This fund is nearly twice the size of a similar one it closed in 2019, and it aims to provide funding of about US$2 million to US$8 million to startups focusing on areas like consumer internet, enterprise and fintech, with some of that cash set aside for startups led by women founders.  
🐟India's deep sea sub: India is on a roll! The country recently landed its first lunar lander near the moon's south pole. Now, reports are coming out that it's building its first crewed submersible to explore and study the deep sea. The sub will send three people six kilometers (about four miles) down, which is even deeper than the Titan, a submersible that imploded in June on its way to tour the Titanic crash site.
🍏Apple launch lineup: On Tuesday, Apple revealed its latest highly-anticipated gadget launch, including the new iPhone 15, which is the first really big iPhone overhaul since 2020. New Apple Watches were also introduced, with a focus on eco-friendly materials. Stay tuned for a full breakdown of the event tomorrow.
🌏Amazon invests in carbon capture tech: Amazon has gotten a lot of flack over the years for how its practices (like overnight and even same-day delivery) affect the environment with excessive CO2 emissions. But recently, the company made a goal to become effectively carbon neutral by 2040. As a part of that plan, it's now investing in direct air carbon capture technology (which removes emissions from the atmosphere) by committing to buy 250,000 tons of removal credits over the next decade.
🏎The GranTurismo is back: After discontinuing the GranTurismo in 2019, Maserati is bringing an all-new version back for the 2024 model year. And later this year, we'll get to see an electric version of the GranTurismo, a 760-horsepower model called GranTurismo Folgore, which will also be the company's first foray into the EV market.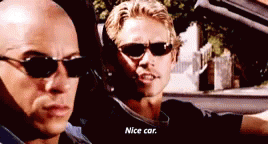 🐊Crocs on the loose: Typhoon Haikui caused such extreme flooding in southern China that a crocodile breeding farm there has been completely waterlogged. About 75 crocs were able to make a run for it and escaped. Several have been captured, but the rest are running loose in Guangdong province. Villagers in the area have been told to stay at home. Crikey …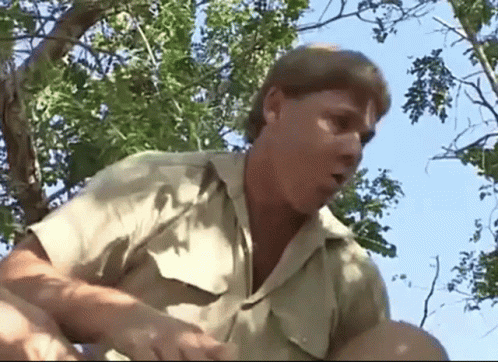 ---
Enjoying our TMS Headlines?
Forward it to a friend! After all, sharing is caring.
Anything else? Hit reply to send us feedback or say hello. We don't bite!
Written and put together by Joey Fung, Vanessa Wolosz and Christine Dulion