Headlines
From Country Garden's bond extensions to more alien evidence – Here are today's Headlines
Since late 2021, China's property sector has been on a rollercoaster ride.
A few minutes every morning is all you need.
Stay up to date on the world's Headlines and Human Stories. It's fun, it's factual, it's fluff-free.
To start off, we're looking into:
Country Garden's latest rescue
The backstory: Since late 2021, China's property sector has been on a rollercoaster ride. We're talking defaults left and right, leaving homes unfinished and creditors empty-handed. One player on the field facing troubles is Country Garden, one of China's biggest property developers. It's managed to dodge default so far, but it's still in a tough spot. The company's sales are plummeting, and it's facing a cash shortage.
The development: On Monday, it had a crucial meeting with its creditors. They were voting on extending the repayment schedules for eight onshore bonds, totaling 10.8 billion yuan (US$1.48 billion). The votes were in by Hong Kong evening time that day. The result? Six of the eight bonds got the go-ahead for extension by three years. Then, on Tuesday, they voted to extend one more of those bonds. The fate of the last bond is set to be voted on by the end of Thursday evening Beijing time. Click the link here for more.
World Food Program lacks needed funds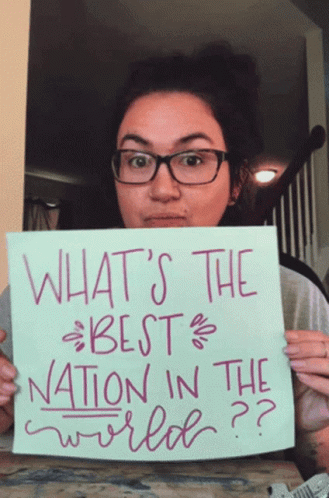 The backstory: The UN's World Food Program (WFP), founded in 1961, aims to provide food aid in emergencies (like war and natural disasters) and to help build nutrition systems in deprived communities. According to the WFP, about 10% of the global population doesn't have enough to eat. But, by 2030, the international community has committed to ending hunger, attaining food security and upgrading food and food-related assistance projects. For these efforts and the work it's done to stamp out the use of hunger as a wartime weapon, the WFP won the Nobel Peace Prize in 2020. And, in 2022, it helped a record 160 million people access food.
The development: Over the past few months, thousands of people depending on WFP aid saw help decrease and sometimes get suspended altogether. The organization is now saying that without proper funding, we'll be facing a "doom loop," where it can only help those who are literally starving, causing those who are dangerously hungry to begin to starve. Click the link here for more.
What's new from Apple?
The backstory: Apple, the tech giant famous for its iPhones and MacBooks, had been flying under the radar in terms of innovation for a while. But the winds of change blew in June at the 2023 Worldwide Developers Conference. Since then, Apple stans have been eagerly awaiting new product launches.
The development: Apple just wrapped up its annual launch event at its Cupertino headquarters on Tuesday and brought some big announcements into the limelight. First off, the iPhone 15 and iPhone 15 Plus made their debut with new ultra-light titanium borders. These smartphones feature USB-C charging (a first for Apple) and start at US$799. Apple also rolled out the iPhone 15 Pro and Pro Max, starting at US$999. The iPhone 15 and 15 Plus have a Dynamic Island feature, which was first introduced in the 14 Plus.
Click the link here for a full breakdown of all the new reveals at this year's Apple event.
To end, we'll look into:
Stolen art returned in an Ikea bag
There's a lot of different things you can buy at Ikea. And wall art is one of those things. But usually, that art isn't a priceless Van Gogh piece; Ikea typically appeals more to the economical shopper.
So, imagine his surprise when Dutch art crimes detective Arthur Brand found an early Van Gogh work inside an Ikea bag delivered to his doorstep. Created in 1884, "The Parsonage Garden at Nuenen in Spring" is a gloomy-looking oil painting showing a woman standing in a garden with an old church in the background. Missing for over three years, an anonymous tipster delivered the artwork wrapped in bubble wrap to Brand on Monday.
Brand says that "everyone is thankful to [the tipster]. The museum is thankful." Click the link here for more on the painting's recovery.
In other news ...
🔢Numbers:
📉Market snapshot and key quotes:
In the US: US stocks were mixed on Wednesday, with Dow Jones closing lower thanks to a hot August core inflation report that beat expectations.
In Hong Kong: Hong Kong stocks tumbled as they extended their losses for the sixth straight day, tracking the downturn in Wall Street and Asia. All eyes were on the upcoming US inflation report.
📊Top gainers/losers and company news:
In the US: Tesla jumped over 1% after being backed by billionaire investor Ron Baron's faith in the electric vehicle giant.
Amazon surged by over 2%, while Microsoft and Meta Platforms each posted gains of over 1%.
In Hong Kong: Meituan took a hit, tumbling 1.4%, as ByteDance's Douyin stepped into the food delivery sector.
👀The numbers everyone is watching:
In the US: On the inflation front, August's core CPI print showed a 0.3% uptick, beating the expected 0.2%. The year-over-year core inflation rate remained steady at 4.3%, exactly in line with predictions.
In Hong Kong: China will release industrial output, retail sales, and house sale price data on Friday, drawing investor attention.
📅To check out our economic calendar for this week, click here.
More headlines ...
⛑Aid delays in Morocco: After an earthquake hit Morocco on Friday, killing at least 2,800 people and injuring and displacing even more, many countries offered aid and support. But, some Moroccans are speaking out about slow rescue efforts, and some experts are pointing out that the Moroccan government seems unwilling to accept some of the help offered, which could be driven by geopolitics. For example, Morocco turned down aid from France, its former colonizer.
🤝North Korea pledges support for Russia: North Korean leader Kim Jong Un is in Russia for a few days in a controversial visit as the two countries reportedly hack out some kind of military deal. During a Wednesday summit with Russian President Vladimir Putin, Kim praised Russia's "just fight," in a presumed reference to Ukraine, offering "full and unconditional support."
💣Ukraine launches Crimea attack: Russia has occupied the Crimean peninsula since 2014, and Ukraine is working to reclaim it in a counteroffensive. It recently said it attacked naval targets and port infrastructure there in one of its biggest strikes on the Black Sea fleet of Russia's navy. Russia says most everything was intercepted, but the attack still caused a fire at a shipyard in Sevastopol, leaving 24 people injured.
📰China's UN paper: There's been an ongoing tech competition between the US and China, with the US restricting some tech exports to limit China's development in the sector. In a position paper to the UN released Wednesday, China hit out at these curbs, calling for an "open, fair, equal and non-discriminative" environment. It also proposed the UN be the springboard for international AI regulations. It talked about using "national security" to stifle development and Japan's release of wastewater from Fukushima, among other topics.
📱China comments on Apple: We recently covered reports that some Chinese government workers were instructed not to use Apple iPhones at work, and rumors were swirling about what this meant for the future of Apple devices in the country. On Wednesday, Foreign Ministry spokeswoman Mao Ning spoke at a press briefing, saying the government hasn't outright banned Apple or other foreign device purchases but that it had taken notice of security incidents with the iPhone. The comments didn't entirely clear up concerns for investors.
✂Citi job cuts: Citigroup is planning its biggest restructuring in decades. On Wednesday, the finance giant said it would now operate five main businesses and get rid of the three regional chiefs who oversee operations in about 160 countries. This means it's planning for job cuts, but one insider said it isn't yet clear how many employees will be affected.
🙋‍♂️Binance.US CEO exit: Crypto giant Binance's US arm has been dealing with lots of regulatory scrutiny and has plans to get rid of about a third of its workforce. Amid all this, CEO Brian Shroder has left the company and been replaced in the interim by Chief Legal Officer Norman Reed.
🤑Arm IPO priced: SoftBank-backed Arm has been gearing up for an initial public offering (IPO), and insiders are saying the company has priced it at the top end of its range to raise US$4.87 billion at US$51 a share, making it the biggest IPO of the year. The info isn't public yet, but Bloomberg analysts say this values the company at around US$54.5 billion.
☕Starbucks shakeup: As of Wednesday, Starbucks founder Howard Schultz is stepping down from the company's board. He bought the company from its original owners in 1987 and built it into a globally-recognized coffee giant. The Bux has appointed Wei Zhang, formerly a senior adviser to Alibaba Group, as a director starting October 1.
🚢Cruise ship trouble: The Ocean Explorer, a luxury cruise ship run by Australian operator Aurora Expeditions, ran aground on the remote eastern coast of Greenland on Monday. The Danish military's Joint Arctic Command says that the nearest help would come by sea, but it's days away. Luckily, all 206 passengers are reportedly safe and uninjured.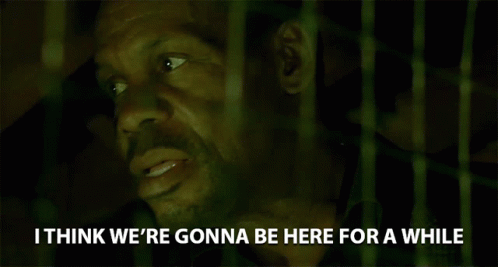 🚗EU to probe Chinese EVs: So far in the EV industry, China is putting up a lot of competition against other countries' automakers. Chinese EV producers like BYD can sell EVs at a lower price, mostly due to Chinese state subsidies and the lower cost of battery production. On Wednesday, the European Commission started a probe to decide if it should put tariffs on Chinese electric vehicle (EV) imports to protect EU EV producers. China hit back, calling the probe "sheer protectionism."
♒Flood warning: The Hong Kong Observatory issued an amber rain warning for Kowloon City on Thursday, warning the area is at risk of flooding due to heavy rain.
⌚Kid robbers: Hong Kong police have arrested a 10-year-old boy in a suspected smash-and-grab at a luxury watch store as part of a HK$3.7 million (US$472,560) robbery on Monday. The Form One student is said to have been paid HK$5,000 (US$639) to skip school and participate in the theft. Police also arrested a 14-year-old boy in a guest house raid on Wednesday.
📺MTV VMAs 2023: On Tuesday night, MTV hosted its iconic Video Music Awards in Newark, New Jersey. At the show, NSYNC reunited to present the Best Pop Video award to Taylor Swift for her "Anti-Hero" video. Swift took home nine of the 11 awards she was nominated for. Other highlights include Ice Spice winning Best New Artist, Nicki Minaj hosting and performing a new song, K-pop group Tomorrow X Together and Brazilian star Anitta premiering their new collab "Back for More," K-pop group Stray Kids performing "S-Class" and comedian Tiffany Haddish presenting the new "Best Afrobeat" award to Rema and Selena Gomez for their hit song "Calm Down." Also, legendary rapper P Diddy took home the third-ever Global Icon Award (and performed a mash-up of some of his biggest hits), and Shakira won the Video Vanguard award.
👽ETs: A couple of months ago, the US made waves with its government hearing on whether or not aliens exist and have been to or contacted us here on Earth. Well, Mexico's Congress held a similar hearing on Wednesday. During the event, "ufologist" Jaime Maussan brought two caskets into the chamber, showing what he claims to be two preserved bodies of aliens. They were found in Peru in 2017, and they're supposed to be 1,000 years old.
---
Enjoying our TMS Headlines?
Forward it to a friend! After all, sharing is caring.
Anything else? Hit reply to send us feedback or say hello. We don't bite!
Written and put together by Joey Fung, Vanessa Wolosz and Christine Dulion