Headlines
From mooncake madness to life on another planet – Here are today's Headlines
The relationship between Venezuela and China has seen its ups and downs.
A few minutes every morning is all you need.
Stay up to date on the world's Headlines and Human Stories. It's fun, it's factual, it's fluff-free.
To start off, we're looking into:
China-Venezuela pact
The backstory: The relationship between Venezuela and China has seen its ups and downs. Over the past few years, some big Chinese projects in the country have been abandoned, and it's been grappling with severe financial struggles. To make things even more complicated, Venezuela has been caught up in a complex political and humanitarian crisis for the past decade, leading to a mass exodus of over seven million people. And China is the country's main creditor.
The development: On Wednesday, China's President Xi met with Venezuela's President Maduro. The two leaders signed agreements covering the economy, trade and tourism, with Xi calling this an "all-weather strategic partnership." He made it clear that they're both on the same page regarding their development goals and are "good friends with mutual trust." Venezuela is also on board with China's ambitious Belt and Road Initiative, a global infrastructure project. On top of that, they inked deals in sectors like mining, space exploration, oil production and agriculture. Click the link here for more.
Huawei-Xiaomi collab
The backstory: Chinese telecom giant Huawei is making big moves in the patent world. A recent report revealed that it secured over 4,000 patents between January and July, covering areas like telecommunications, operating systems and artificial intelligence (AI). What's unique is that Huawei isn't just collecting patents; it's also struck licensing deals with big names like Samsung and Ericsson.
More recently: Things took a turn in March when Huawei sued tech company Xiaomi, accusing it of patent violations in wireless communication, smartphone photography and screen lock technologies.
The development: Huawei and Xiaomi just signed a global patent cross-licensing agreement. This deal, announced on Wednesday, ends the patent dispute and covers communication technologies, including the much-talked-about 5G. Huawei exec Alan Fan expressed excitement about the agreement, seeing it as a recognition of Huawei's contributions to comm standards and a potential boost to investments in future mobile tech. Click the link here for more on the deal.
Steps toward AI regulation
The backstory: With the rise of artificial intelligence (AI) triggered almost a year ago has come concerns over its dangers. Generative AI can help us progress in many areas, like science and health, by processing a ton of data and information at once. On the other hand, these abilities also mean that AI can be risky. But, with so much AI-powered tech taking off so quickly, it's hard for world governments to regulate it and keep up with its advances.
More recently: In May, hundreds of leaders in the world of AI tech released a joint statement describing the threats that this technology presents. OpenAI, Google's DeepMind, Anthropic and Microsoft execs all signed the statement.
The development: On Wednesday, leaders of global tech giants met at the White House to talk AI regulation with US lawmakers. The meeting was called the "AI Insight Forum" and featured recognizable faces like Mark Zuckerberg, Elon Musk, Bill Gates, Sam Altman, Sundar Pichai and others. Click the link here for more on the discussion.
To end, we'll look into:
The cluster bomb debate
In 2022, over 300 people died, and over 600 were injured by cluster munitions (or cluster bombs) in Ukraine, surpassing Syria for the highest number of casualties from these weapons. This uptick is because of Russia's widespread use of them.
In July, the US agreed to send Ukraine cluster munitions to help its war effort. Earlier this week, it was reported that the US also moved toward arming Ukraine with long-range missiles carrying these bombs. While many of Ukraine's allies are arming it in different ways, this move is particularly controversial, and that's because cluster bombs are a touchy subject.
So, how does a cluster bomb work? One munition bundle is released mid-air (via plane or missile), then it releases dozens of smaller bombs that land all over an area. The size of the land range they cover can vary, and the exact direction and targets these smaller bombs hit can't be fully controlled, which makes them more dangerous. Click the link here for more.
Mooncake madness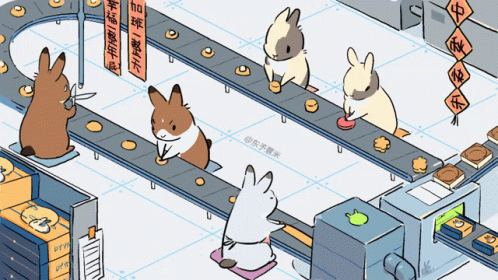 The upcoming Mid-Autumn Festival, or the Lantern or Lunar Festival, is a major cultural event on the Chinese calendar. Along with hanging lanterns to bring prosperity, many people chow down on delicious treats known as mooncakes. They're called that because they typically have a salted egg yolk in the center, symbolizing the full moon.
But one downside to this tradition is waste. Every year, millions of boxes of these mooncakes are given as gifts, and millions also end up in Hong Kong landfills – which are already nearly filled to the brim.
So, what can you do to prevent all this waste? For one, it's important to recycle those mooncake boxes correctly. There are also collection points set up by NGO Feeding Hong Kong around the city that are happy to take on your extra (unopened) mooncakes and give them to charities that help the vulnerable. They'll be taking on the mooncake madness through September 25. So don't toss those excess mooncakes – give them to someone in need!
In other news ...
🔢Numbers:
📉Market snapshot and key quotes:
In the US: US stocks rallied on Thursday as chip design company Arm had a stellar IPO and some decent economic data came through.
In Hong Kong: Hong Kong stocks rose on Thursday, driven by a US inflation report that eased concerns about an immediate Fed interest rate hike.
📊Top gainers/losers and company news:
In the US: Arm's IPO debut jumped almost 25% on its first day at US$51 per share, marking a major tech offering of the year. The IPO values the company at more than US$65 billion.
In Hong Kong: Chinese EV makers faced some hurdles due to an EU investigation into subsidies. For example, BYD dropped over 1%.
👀The numbers everyone is watching:
In the US: August retail sales exceeded expectations, posting a 0.6% increase, outperforming economist forecasts of 0.1%, with a 0.6% uptick even when excluding auto sales.
In Hong Kong: China will release industrial output, retail sales and house sale price data on Friday, drawing investor attention.
📅To check out our economic calendar for this week, click here.
More headlines ...
🚒Deadly apartment fire in Vietnam: Last year, a deadly fire at a karaoke bar in Vietnam led to new fire safety regulations, but the setup of some cities makes some of these new rules unrealistic, according to many business owners. Late Tuesday night, a fire at a Hanoi apartment building killed at least 56 people, and firefighters couldn't fully put it out until the next morning. It was hard to fight because the building is in a narrow alley that fire trucks couldn't easily access. Police arrested the building owner on charges of violating fire prevention regulations.
🌍Leaving "safe operating space": In 2009, scientists designated nine related "planetary boundaries" that show where the world needs to stay to keep itself stable and livable. These boundaries include climate change, biodiversity, freshwater and land use and more. A new report published Wednesday says that human activities have pushed the planet out of safe levels for six of these nine categories and that we're forcing the world away from "safe operating space" for humanity.
🤝Taliban welcomes new Chinese ambassador to Afghanistan: The Taliban seized power in Afghanistan in 2021 after the US and NATO withdrew forces after 20 years of war. Since then, the Taliban has cracked down on human rights, especially for women. Many countries have decided not to work diplomatically with the Taliban, but China has been working for stronger economic ties with the country. On Wednesday, China's new ambassador to Afghanistan, Zhao Sheng, was welcomed into Kabul.
💸US-Taiwan tax deal: On Thursday, a bill passed the US Senate that would essentially cut taxes by two-thirds for Taiwanese companies operating in the US. This could benefit chip giant TSMC and others in the first US-Taiwan taxation agreement. US officials said this bill would help further the goals of the US Chips and Science Act, which aims to boost the domestic semiconductor industry.
😷Nipah virus hits India: The spread of the deadly Nipah virus in southern India has led to mass testing after it was first detected on August 30. The state of Kerala has put up new restrictions as it deals with its fourth breakout since 2018 – shutting down schools, offices and some public transit. Since the virus was first detected last month, over 700 people have been tested, with results still incoming, and two infected people have died.
🚤Italian island flooded with thousands of migrants: Italy's far-right PM Giorgia Meloni ran for office in 2022 on a platform of curbing illegal immigration to the country. Within 24 hours on Tuesday and Wednesday, almost 6,800 migrants seeking asylum landed on the shores of Lampedusa, a small island south of Sicily. That's more than the island's population. Lampedusa's only migrant shelter can fit 450 beds, and authorities are working to transport as many people as possible to Sicily or the southern Italian mainland.
🛶Venice not a UNESCO site: Venice, Italy, is an iconic destination and a major center of Italian history, art and culture. But, it's maybe most famous for its canals, which could become a problem because of rising water levels due to climate change. It's also facing high numbers of tourists, so leaders associated with UNESCO met to talk about whether to add Venice to a list of endangered world heritage sites. They decided not to downgrade the city for now, but it will be looked at again for the designation next year.
🚄Taiwan train link?: China has the world's most extensive high-speed rail system, at around 42,000 kilometers as of last year, which is longer than the rest of the world combined. On Thursday, Beijing's state planner said the country had the skills and means to build a high-speed rail link connecting Taiwan with the mainland via the nearby province of Fujian. Taipei has been critical of the plans, calling them "wishful thinking."
📱iPhone radiation?: Earlier this week, France banned the sales of the iPhone 12 (an old model by now) because its radiation exposure was higher than what's legally allowed. On Thursday, Belgium said it would also look into the device's potential health risks. Apple has denied France's findings, saying multiple bodies have certified the device as compliant with standards. The EU has said it would wait for feedback from other countries before making any moves to ban the device.
😡Teacher, leave them kids alone: An incident on September 6 in mainland China has caused massive public anger and gone viral online, with one news report on Baidu already having more than 5 million views. A teacher reportedly hit a 9-year-old girl on the head with a metal ruler, fracturing her skull and leaving bone fragments in her brain. The girl had to undergo emergency surgery, and the latest reports say she's still in intensive care. The teacher, Song Mouming, has been arrested.
🚢Luxury cruise ship freed: A luxury cruise ship ran aground on a remote coast of Greenland and was stuck there for three days. On Wednesday, there was an attempt to free the ship, but it failed. Finally, on Thursday, a vessel was able to successfully pull the ship free, and everyone aboard is safe and healthy.
🤑WT buys Future: Future Electronics is a major distributor of electric components based in Canada. Its founder and CEO, Robert G. Miller, stepped down in February amid allegations of soliciting minors for sex. Now, Taiwan's WT Microelectronics has struck a deal to buy the company for US$3.8 billion.
✂Google job cuts: Big tech layoffs during the second half of 2022 into 2023 seem to have slowed down a bit, but now there are more job cuts coming from Google. The company is getting rid of hundreds of jobs in its recruiting organization as part of a plan to cut back on hiring.
👋NAB leaving Hong Kong: Hong Kong has been trying to boost its reputation as a global financial hub, but some international financial groups have been pulling out of the city recently. For example, Westpac Banking recently shut down its Hong Kong branch. Now, National Australia Bank (NAB) has announced plans to close its Hong Kong office and focus its operations in mainland China, Singapore and Japan.
🥪Tiny sammies: Pakistan is seeing a major inflation problem and a cost-of-living crisis. With that, many restaurants in the country have cut back on portion sizes or increased prices to cope. Now Subway has released a tiny sandwich in the country. Coming in at 7.6 centimeters (3 inches), it's half the size of the sandwich chain's smallest sandwich on the menu.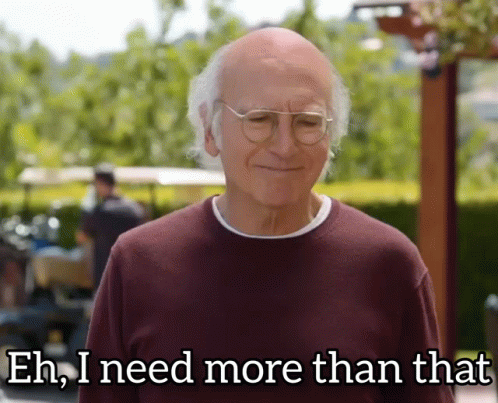 👾Signs of life on another planet?: NASA's James Webb telescope detected possible signs of life on a planet that's only 120 light years away. The planet K2-18 b was detected to have the molecule dimethyl sulfide (DMS), which only living things can produce on Earth. Researchers also say it has methane and carbon dioxide in its atmosphere, which could make it a "Hycean" planet, a world covered in an ocean that has a hydrogen-rich atmosphere.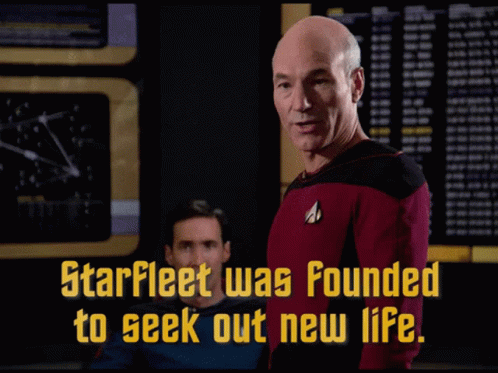 ---
Enjoying our TMS Headlines?
Forward it to a friend! After all, sharing is caring.
Anything else? Hit reply to send us feedback or say hello. We don't bite!
Written and put together by Joey Fung, Vanessa Wolosz and Christine Dulion