Headlines
From the G77+China summit to the Hong Kong Open badminton finals – Here are today's Headlines
On Friday, the G77+China summit kicked off for a two-day event in Havana.
A few minutes every morning is all you need.
Stay up to date on the world's Headlines and Human Stories. It's fun, it's factual, it's fluff-free.
To start off, we're looking into:
G77+China summit in Cuba
The backstory: The G77+China is a group of originally 77 developing countries (and China) representing about 80% of the world's population. Now, there are 134 countries represented by the G77. China says it's not a bloc member, even though it's listed as one, but the country supports the group's claims and wants to work with it. The G77 is the largest bloc in the UN by population and number of member states. This year, the group's presidency is held by Cuba.
The development: On Friday, the G77+China summit kicked off for a two-day event in Havana. Its theme this year was science, technology and innovation. Opening the conference, Cuban President Miguel Diaz-Canel said that developing countries like those in the G77 are the main victims of what he called a "multidimensional crisis" from things like "abusive unequal trade" and global warming. Click the link here to read more about what happened at the summit.
Evergrande wealth unit under fire
The backstory: As we've reported, Evergrande, a major player in China's real estate world, has been facing lots of turbulence. It all started when the company found itself drowning in liabilities of over US$300 billion. It was the first property giant to default on its debts in 2021, which caused a snowball effect in the country's property sector. More defaults followed, as well as protests, and even the government was feeling the economic strain. This was a big deal because China's real estate sector contributes to up to 30% of the nation's GDP.
More recently: The company's been working on a debt-restructuring plan, but many key dates have been pushed back along the way. As of last month, it just resumed trading after a 17-month hiatus.
The development: In the latest twist in the Evergrande saga, Chinese authorities have taken individuals connected to China Evergrande Group's money management segment into custody. Click the link here for more.
TikTok's Irish fine
The backstory: TikTok, that globally popular video-sharing app owned by China's ByteDance, has been tangled up in a web of high-profile controversies this year, mostly revolving around security concerns. These worries have resonated across Western nations, including the EU, the US and Canada.
More recently: To address concerns about child safety, TikTok introduced strict parental controls in 2020 and adjusted the default settings for users under 16 to "private" the following year. In March, TikTok's CEO, Shou Zi Chew, testified before the US Congress, with the spotlight primarily on child safety within the app.
The development: On Friday, TikTok was handed a fine of €345 million (US$370 million) by the Irish Data Protection Commissioner (DPC). It's often the main regulator for tech firms in Europe since many of them have bases in Ireland. The company is in trouble for how it handled kids' data, specifically during the period between July 31 and December 31, 2020. Click the link here for more on this development.
To end, we'll look into:
Are NFT artist royalties in trouble?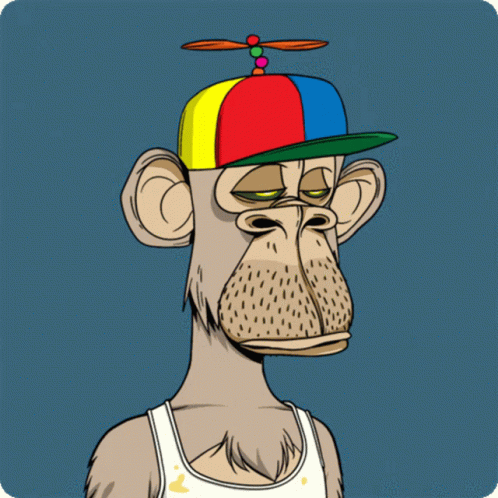 The popularity and tradeability of non-fungible tokens (NFTs) really hit their peak in 2021. And, while the value of an NFT lies in its licensing rather than its actual graphics, the creativity behind the appearance of these tokens contributed to their demand.
If you were on the internet two years ago, you can probably still identify designs from Bored Ape Yacht Club, Cool Cats or CryptoPunks. Now, NFTs aren't doing too hot overall. In 2023 alone, sales of NFTs have dropped 49% from January to July. So what does that mean for the artists who made them? Click the link here for more on this shift.
In other news ...
😢Deadly plane crash in Brazil: On Saturday, a small jet carrying 14 people (12 Brazilian tourists and two crew members) crashed in Brazil, killing everyone on board. The Brazilian Air Force (FAB) said that it's launching an investigation into the reasons for the crash. Authorities say the most likely cause was a route mistake made around the time of landing.
🔥Khartoum on fire: There have been violent clashes in Sudan for the past six months between the army and paramilitary forces, and so far, thousands have been killed, and over five million people have been displaced. Over the weekend, the fighting intensified, and social media footage shows buildings set on fire across the capital of Khartoum, with windows blown out and destruction everywhere.
📢Iran protests one year after Mahsa Amini's death: Last September 16, a young woman named Mahsa Amini died while in the custody of Iran's morality police after being detained for not wearing her hijab correctly. Her death led to mass international protests, which the Iranian government tried to control for months – leading to more violence and death. Now, a year after her death, officials briefly took her father into custody and cracked down on renewed political unrest in Kurdish parts of the country.
👋Kim Jong Un leaves Russia: Last week, North Korean leader Kim Jong Un visited Russia for a few days amid reports that his country could begin supplying Russia with military supplies for its war on Ukraine. His six-day visit ended on Sunday, and we still don't know if they reached any agreement toward an arms deal. But Kim did leave with a gift of personal body armor and drones.
💔Italy plane crash: A plane part of the Italian acrobatic air team, the Frecce Tricolori, crashed on Saturday while rehearsing. The plane reportedly hit a car with a family inside, killing a 5-year-old girl. According to a local news agency, the parents and a 9-year-old also inside the car were being treated for burns. The pilot was also ejected from the airplane and suffered some burns.
✉Pope Pius XII letter discovered: During WWII, Pope Pius II was the leader of the Catholic Church, and it's been the Church's position that he and other leaders didn't really know the Holocaust was going on or the horrors that it involved. But a letter from 1942 written by a German Jesuit and addressed to the pope's personal secretary was just found in the Vatican archives. It includes detailed info about how the Nazi concentration camps weren't just forced labor sites but mass-death prisons. The archivist who found the letter now believes Pius must've known more about the Holocaust than the Church said.
🚫Iran bars nuclear inspectors: Under the nuclear Non-Proliferation Treaty (NPT), UN member states can veto International Atomic Energy Agency (IAEA) nuclear inspectors assigned to visit their nuclear facilities. Last week, the US and parts of Europe called on Iran to work with the IAEA on certain issues, like explaining uranium traces found at undeclared sites. In response, Iran is saying that these countries are politicizing the IAEA, and it has decided to ban several inspectors assigned to it, making it harder for the IAEA to oversee its nuclear activities.
🤝US and China authorities meet in Malta: While tensions are still high between the US and China, top government figures from both countries have been meeting up to discuss issues and try to find common ground. US national security adviser Jake Sullivan met with China's top diplomat Wang Yi in Malta this weekend. They talked about US-China relations, the war in Ukraine and tensions over Taiwan. There could be direct talks between US President Biden and Chinese President Xi in the next few weeks.
⛽California sues oil companies: California is claiming that major oil and gas companies like Exxon Mobil, Shell, Chevron, ConocoPhillips and BP have known about the science behind fossil fuels and climate change since at least the 1960s but that they purposely minimized and ignored the issue in public statements and marketing. The state just filed a lawsuit against these companies for misleading the public. If California successfully wins the case, it wants to build a fund financed by these companies to pay for recovery efforts from natural disasters.
🕵️‍♀️Russell Brand accused: British actor and comedian Russell Brand has been accused of sexual assault, among other allegations. The BBC and Channel 4 said on Sunday they were investigating these claims. Four women have accused Brand of sexual assaults between 2006 and 2013, which Brand has denied.
👮‍♂️Hong Kong crypto investigation: Police in Hong Kong have received at least 83 complaints related to the JPEX-Crypto Platform involving digital assets worth about HK$34 million. The commercial crime unit in the city is now investigating the JPEX Platform, which suspended trading on Monday.
💰Shenzhen consumption: On Friday, Shenzhen authorities issued a new document outlining measures to boost consumption in the city, including drawing in more tourists from Hong Kong and Macau. Some of these measures include offering visitors consumption vouchers and improving cross-border e-payment systems. Hong Kong Chief John Lee has said he supports the efforts, calling it a win-win situation.
🐕Dog meat ban?: Lawmakers in South Korea are planning to introduce new legislation that would ban the consumption of dog meat. This comes off the back of global calls for the country to end the practice of eating dogs – which many people see as beloved pets, not food. Pet ownership has grown in the country, and dog meat has become less popular, but dog farmers and restaurants are among some who oppose banning the practice.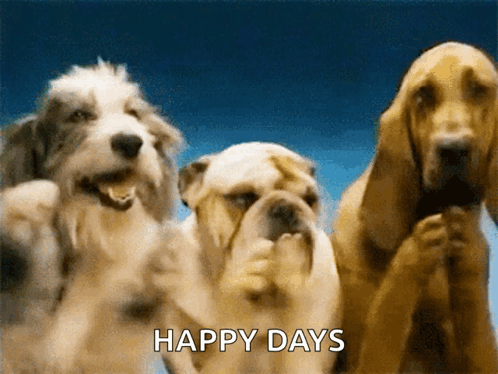 🌎Climate Week: Tens of thousands of protesters kicked off "Climate Week" in New York City on Sunday as part of an international effort by the non-profit Climate Group. This comes ahead of the UN General Assembly this week, and the protestors were calling for an end to using fossil fuels. There are more than 500 other protests planned around the world.
🗂TikTok tracks employees: Last October, TikTok installed a strict in-person work policy requiring US employees to show up to the office at least three times a week, threatening to fire workers whose home addresses were too far from their assigned offices. Now, The New York Times is reporting that TikTok has set up a new internal software called MyRTO to track employees and enforce these in-person work policies. The company is facing criticism for this surveillance technique.
🤑US$10 billion Disney offer: Disney has been investing more resources into its streaming department to boost Disney+. Recently, it's been looking to sell its ABC TV network, local stations, some cable channels and possibly more. It's being reported that media mogul Byron Allen just offered Disney US$10 billion for its broadcast network, plus the FX and National Geographic cable channels, but Disney isn't biting just yet.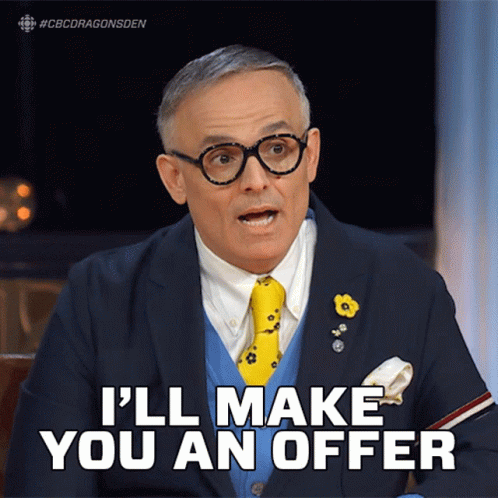 🏸Hong Kong Badminton Open Final: The BWF Hong Kong Open 2023 is a Paris 2024 Qualifier for the Olympics, so this year's competition had some high stakes for badminton athletes. Finals took place on Sunday. Jonatan Christie won his fifth badminton world tour title, triumphing in the men's singles, and women's singles world number two Yamaguchi Akanewon for the women's final. Meanwhile, women's doubles went to Indonesia's Apriyani Rahayu and Siti Fedia Silva Ramadhanti, men's to Denmark's Kim Astrup and Anders Skaarup Rasmussen, and mixed to China's Guo Xin Wa and Wei Ya Xin.
---
Enjoying our TMS Headlines?
Forward it to a friend! After all, sharing is caring.
Anything else? Hit reply to send us feedback or say hello. We don't bite!
Written and put together by Joey Fung, Vanessa Wolosz and Christine Dulion