Headlines
From the UN General Assembly to a dino on auction – Here are today's Headlines
The UN General Assembly opens for the 78th time on Tuesday in New York City.
A few minutes every morning is all you need.
Stay up to date on the world's Headlines and Human Stories. It's fun, it's factual, it's fluff-free.
To start off, we're looking into:
UN General Assembly
The backstory: The UN General Assembly opens every year in September, and world leaders are expected to show up so they can deliver speeches during what's called the General Debate. The idea is for countries to raise the issues that are important to them on a global stage. Member states are also welcome to reply after opening speeches, which has led to fierce debates in the past.
The opening debate will run from September 19 to September 26, and then the UN ambassadors begin the work of addressing the issues raised before the next session the following September. The event is also an opportunity for world leaders to speak one-on-one on the sidelines.
The development: The UN General Assembly opens for the 78th time on Tuesday in New York City. World leaders from at least 145 countries are expected at the opening. Click the link here for more on what to expect from this summit.
Hong Kong health care
The backstory: Hong Kong's health care system has been grappling with challenges, from long wait times for non-emergency care to overcrowded hospitals.
The development: Enter Antony Leung Kam-chung, a former finance secretary, with an idea. He's proposed a partnership between Hong Kong's Hospital Authority and Shenzhen United Family Hospital, a private institution he co-founded. The idea is that private hospitals like Shenzhen United Family could provide health care support and help alleviate the long waiting times for non-emergency cases in Hong Kong's public hospitals.
But before this plan can move forward, some complex policy issues are on the table. While Hong Kong's hospitals charge a nominal fee, the actual cost of medical services is more than they collect. So, the big question is, who should pay for this extra cost? Click the link here for more.
Ferrari's F1 victory
The backstory: In the world of motorsport, Formula One, or F1 for short, stands as the ultimate racing spectacle. Think of it like the World Cup of racing, where the world's top drivers and teams face off in high-speed battles that draw fans from around the globe. One event that has made a big mark in F1 history is the Singapore Grand Prix. It's especially known for the challenging Marina Bay Street Circuit with tight corners, unforgiving barriers and minimal straightaways, making it a true test of a driver's skill.
More recently: Red Bull Racing has been the dominant force in F1 for some time. The last time a Red Bull driver faced defeat was in November 2022, at the Brazilian Grand Prix, when Mercedes' George Russell secured a win. Since then, it's been on a winning streak all year long.
The development: Moving to the September 2023 Singapore Grand Prix that wrapped up over the weekend, Ferrari's Carlos Sainz claimed victory, marking his second F1 win and Ferrari's 243rd in the F1, ending Red Bull Racing's winning streak. Click the link here for more.
To end, we'll look into:
France's dino auction
When it comes to interesting, rare and well-preserved dinosaur skeletons and fossils, museums and scientific institutions can't always get their hands on the best finds. That's because it's actually very legal for dinosaur skeletons to be sold to private organizations and (very) rich people. Last year, in New York City, Sotheby's auctioned off a 76 million-year-old dino skeleton for US$6.1 million. Another 2022 auction saw a dinosaur claimed for US$12.4 million. This April, a T. rex skeleton was auctioned off in Europe for the first time, raking in over US$6 million in Zurich.
You know, because nothing pulls the room together like a giant dinosaur skeleton.
This coming October, another cool dino is being auctioned off, this time in Paris. Click the link here for more.
In other news ...
🔢Numbers:
📉Market snapshot and key quotes:
In the US: US stocks rose just slightly on Monday, with investors betting on the Fed keeping interest rates unchanged during its upcoming meeting.
In Hong Kong: Hong Kong stocks took a dive on Monday, mirroring Wall Street's recent slip, with all eyes locked on the Fed's upcoming policy call later this week.
📊Top gainers/losers and company news:
In the US: Apple jumped almost 2%. Adding to the optimism, both Goldman Sachs and Morgan Stanley expressed positive views on the demand for new iPhone models.
Arm dropped 4.5% following some bummer performance ratings from Bernstein. This came after its Nasdaq debut last Thursday, where it surged nearly 25%.
In Hong Kong: Chinese real estate giant Evergrande plunged 25% on Monday after police detained some employees from the company's wealth management unit over the weekend. It later regained some ground.
👀The numbers everyone is watching:
In the US: A slew of economic data is on the horizon this week, including figures on housing starts, initial jobless claims, and existing home sales.
In Hong Kong: China will release its loan prime rates on Wednesday.
📅To check out our economic calendar for this week, click here.
More headlines ...
💬China-Taiwan tensions: With mainland China and Taiwan both boosting their military presence on their coasts along the Taiwan Strait, tensions are high. On Monday, Taiwan's defense ministry said it saw 103 Chinese military planes over the Strait since Sunday, which it calls a "recent high." Taiwan also says that Chinese fighter jets crossed the median line over this sea.  
💔Accident in Libya: Last week, massive rains paired with the fall of two dams in eastern Libya caused devastation and thousands of deaths and injuries. On Sunday, a Greek rescue team was headed to the eastern city of Derna, but their bus got into an accident with a car on the way. Five rescuers and three family members in the car died; 10 others were injured.
🗺Ukraine retakes village near Bakhmut: After weeks of grueling battle, Russia took control of the Ukrainian city of Bakhmut earlier this year. As the Ukrainian counteroffensive tries to take back some occupied land, it's honing in on the area around Bakhmut. On Sunday, Ukraine's military said it successfully retook a strategically important village near Bakhmut called Klishchiivka.
👋Canada expels Indian diplomat: Tensions have been simmering between Canada and India on a few points, with one being that India thinks Canada's not doing enough to rein in "radical" Sikh nationalists in the country. Hardeep Singh Nijjar, declared a terrorist by India, was shot and killed in Canada in June. On Monday, Canada said it had expelled an Indian diplomat believed to have links to the murder.
💔Peru accident: Sadly, accidents on Peruvian highways often happen because of speeding, bad road conditions, lax enforcement of traffic rules and a lack of road signs. On Monday, a bus traveling in Peru ran off the edge of the road and down into a ravine, killing at least 24 and injuring 35 others.
🌾Ukraine sues over bans: Last May, the EU put restrictions on the domestic sale of Ukrainian agricultural goods, allowing Poland, Bulgaria, Hungary, Romania and Slovakia to ban their domestic sales to protect local markets. On Friday, the ban expired, so Poland, Hungary and Slovakia created their own independent bans. On Monday, Ukraine sued those countries with the World Trade Organization, calling the new bans "legally wrong."
🤝China's foreign minister visits Russia: North Korean leader Kim Jong Un just left Russia after a six-day visit speculated to include talks about an arms deal between the two countries. Now, China is sending its top diplomat, Wang Yi, to Moscow for security talks. Russian media says there could also be a Putin visit to China.
🚓Crypto arrests in Hong Kong: Hong Kong authorities recently launched an investigation into the crypto exchange JPEX. They discovered that the platform has been operating without a license, and the city's Securities and Futures Commission is looking into at least 83 complaints against it. Six people (including two social media influencers) have been arrested for their links to JPEX.
👩‍⚖️US-Iran prisoner swap: For months, negotiations have been ongoing between the US and Iran for a potential prisoner swap. On Monday, it was a done deal as five American prisoners left Iran and landed in Doha, Qatar. The agreement also involved unfreezing US$6 billion belonging to Iran and releasing five Iranian prisoners in the US. Two Iranians are returning home, two have chosen to stay in the US, and one is headed to another country. President Biden also announced new sanctions on Iran's former President Mahmoud Ahmadinejad and the intelligence ministry for being involved in "wrongful detentions."
📜Ancient Jericho ruins: Israel controls the ancient city of Jericho in the West Bank and doesn't recognize the state of Palestine. But, on Sunday, UNESCO voted to add the ruins near Jericho, Tell es-Sultan, as a World Heritage Site of Palestine for their prehistoric importance, dating back to the ninth millennium BC. Israel has criticized the move and said it will work to reverse the decision.
⁉Missing jet: On Sunday, a US F-35 fighter jet was flying over South Carolina when a "mishap" led to the pilot ejecting from the plane. The pilot is OK, but this US$100 million stealth jet is too stealthy, as authorities can't seem to find it now. The military has asked the locals to keep their eyes peeled and help them find it.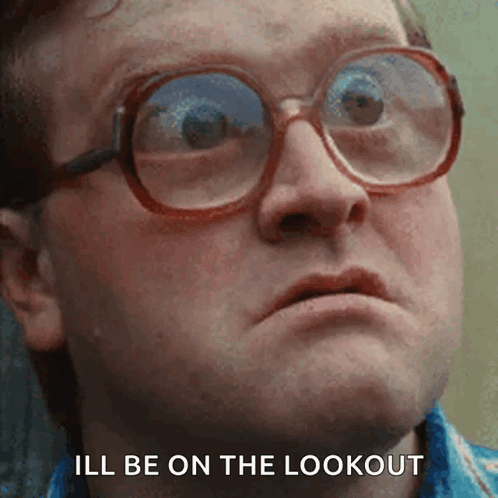 👴Japan's aging population: Japan has been dealing with a low birthrate and reduced numbers of working-age people, contributing to the country's debt and labor shortages. A new government report was just released that says more than 10% of the country's population is over 80 years old.
🚗Turkey wants a Tesla factory: Turkish President Recep Tayyip Erdogan is in New York for the UN General Assembly opening and met with Tesla CEO Elon Musk on Sunday. During the meeting, according to Turkish state media, Erdogan invited Musk to build the next Tesla factory in Turkey. Erdogan also expressed interest in collaborating with SpaceX, one of Musk's other ventures.
🤖Morgan Stanley launches AI assistant: Investment banking and wealth management giant Morgan Stanley has its eyes on the power of generative AI. On Monday, the firm reportedly launched a financial advising assistant it created using OpenAI's generative AI software. The idea is to make financial advising more efficient.
📱iOS 17: On Monday, Apple's new operating system, iOS 17, launched with over 100 new features, including Live Voicemail, Facetime messages, updated search filters, offline maps, new stickers and more. Some features aren't immediately available, but they'll come out with upcoming OS updates.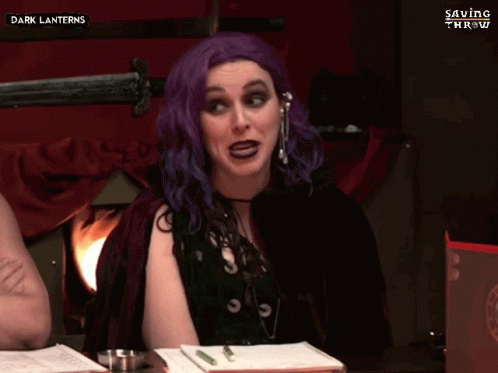 💊MDMA and PTSD: Recently, results from a medical study published in Nature Medicine showed the effects of the stimulant and psychedelic drug MDMA (commonly known as ecstasy or molly) on people with PTSD. The results of the study point to MDMA drastically reducing PTSD symptoms in the vast majority of participants.
⚽Cristiano craze: Iranian fans of football legend Cristiano Ronaldo gave him a major welcome as he arrived in Tehran with his Saudi teammates ahead of a match. Images of fans chasing the player's bus, storming into the Espians Palace Hotel and swarming the hills around it spread across social media on Monday.
---
Enjoying our TMS Headlines?
Forward it to a friend! After all, sharing is caring.
Anything else? Hit reply to send us feedback or say hello. We don't bite!
Written and put together by Joey Fung, Vanessa Wolosz and Christine Dulion