World
From banking for ocean conservation to BTS – Here are today's Headlines
The Great Blue Wall project is a mission to protect the fragile ecosystems of the Indian Ocean.
A few minutes every morning is all you need.
Stay up to date on the world's Headlines and Human Stories. It's fun, it's factual, it's fluff-free.
To start off, we're looking into:
Banking for oceans
The backstory: The Great Blue Wall project is a mission to protect the fragile ecosystems of the Indian Ocean. The idea is to protect 30% of the ocean within participating nations while focusing on biodiversity restoration and capturing at least 100 million tons of CO2 by 2030. Plus, it's keen on promoting a sustainable ocean-based economy, which impacts at least 70 million coastal community residents. It's targeting key areas, including mangrove swamps, seagrass meadows and coral reefs.
The development: As this initiative picks up steam, banks involved are discussing how to fund it. They're tossing around ideas like bonds and something called debt-for-nature swaps, which are agreements where countries with debt restructure what they owe in return for a promise to protect the environment. But some aren't convinced about how good these debt-for-nature swaps are.
Several big banks are in talks to fund the Great Blue Wall. Click the link here for more.
Qin Gang rumors
The backstory: Qin Gang is a Chinese diplomat who's had an influential role in China's foreign affairs. In 2022, he became China's Foreign Minister, responsible for managing international relations and engagements with other nations. Before this, he served as China's ambassador to the US.
More recently: In July, the Chinese government appointed Wang Yi, an experienced diplomat, to replace Qin as the Foreign Minister. But it wasn't super clear why he was replaced. Qin still holds a significant position as one of China's five State Councilors, meaning he still has a presence within China's top administration.
The development: Recently, Qin has found himself at the center of a controversy that everyone's talking about. The Wall Street Journal reported that he was allegedly involved in an extramarital affair during his time as ambassador to the US. This WSJ report, based on insider info, says he's cooperating with an ongoing investigation into whether this situation had national security implications. Click the link here for more.
Huawei's chip progress
The backstory: The US and China have been in a tech competition that has heated up over the past few years, especially with the US putting export bans on China's access to advanced chips and chipmaking equipment. So, China has been working on making its own high-tech chips to stay in the game. But that's been a challenge without access to this advanced technology and equipment.
Chinese tech giant Huawei has also been caught in the middle, with the US blacklisting the company and banning its products, saying they pose a national security risk.
The development: New reports say Huawei is shipping Chinese-made chips for surveillance cameras worldwide. It's also being said that it designed its own processors for its advanced new 5G smartphone, the Mate 60 Pro, released in August. These could suggest a breakthrough in chipmaking in China – and possibly more curbs from the US. Click the link here for more.
To end, we'll look into:
Missing the stars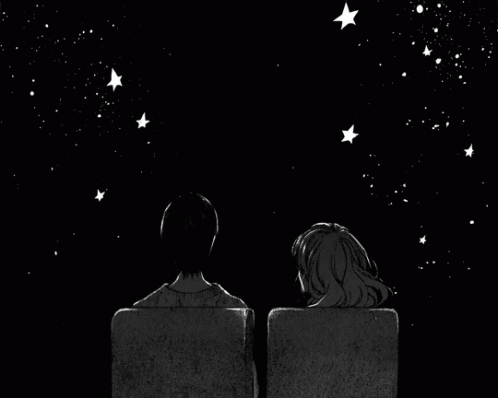 Every year, our night skies are becoming about 10% lighter because of increased human-made light pollution. People are using more outdoor lighting – and brighter LED lights – and it's made the dark night skies a lot less dark. And with lighter skies come fewer visible stars.
"The rate at which stars are becoming invisible to people in urban environments is dramatic," explains Dr. Christopher Kyba, the lead author of a study published in the journal Science earlier this year.
This trend affects many animals by tripping up migration patterns, disturbing nocturnal animals' ability to navigate and messing up the balance of ecosystems. When it comes to humans, though, the loss of the stars tends to make people really … sad. We miss them.
Scientists are actually submitting a new term for this feeling of loss – noctalgia, meaning "sky grief." Click the link here for more.
In other news ...
🔢Numbers:
📉Market snapshot and key quotes:
In the US: US stocks tumbled on Wednesday after the Fed said it wouldn't raise interest rates now, but it expects one more hike before the end of the year.
In Hong Kong: Hong Kong stocks closed in negative territory, mirroring the broader sell-off trend in Asia and Wall Street as investors remained cautious about the potential for a US Fed interest rate hike before the year's end.
📊Top gainers/losers and company news:
In the US: Newly public Instacart and Arm were both sliding down near their IPO price on Wednesday. Instacart dropped over 10%, and Arm fell more than 3%.
Chewy, a pet retailer, saw over 5% plunge following an analyst's downgrade from "outperform" to "perform."
Pinterest rose over 3% as the company's management predicted a rebound in year-over-year revenue growth.
In Hong Kong: Chinese electric vehicle maker Nio dropped over 11% following the company's announcement of a US$1 billion convertible bond issuance, split into two bonds.
👀The numbers everyone is watching:
In the US: A slew of economic data is on the horizon this week, including figures on initial jobless claims and existing home sales.
In Hong Kong: China maintained its one-year and five-year loan prime rates, holding them steady at 3.45% and 4.2%, respectively.
📅To check out our economic calendar for this week, click here.
More headlines ...
🌀Tornados tear through China: Over the summer, China had to deal with extreme flooding and heat waves. On Tuesday, two tornados hit separate areas in the Jiangsu province, leading to the deaths of 10 people. Over 400 people have had to be relocated after the storms.
💬Azerbaijan ends offensive: Yesterday, we reported that Azerbaijan had launched offensive attacks within the breakaway region Nagorno-Karabakh, run by ethnic-Armenian separatists. Azerbaijan said it wouldn't back down until the groups fully surrendered, and they did so pretty quickly. Now, both forces have agreed to a ceasefire, and there will be talks about where to go from here on Thursday.
📧Putin accepts invitation: China's President Xi visited Moscow in March for two days of talks with Russian President Putin, and since then, there's been speculation about a visit by Putin to China. This week, Putin confirmed he'd accepted Xi's invitation to attend China's Belt and Road Summit in October, according to Russian state media. This will be his first known trip outside Russia since an international arrest warrant was issued for him over actions in Ukraine.
🗨Zelenskiy's UN speech: At the UN General Assembly opening this week, many world leaders are giving speeches and discussing important global issues. On Wednesday, Ukrainian President Volodymyr Zelenskiy spoke in front of the UN Security Council. He laid out Ukraine's 10-point plan to end the war with Russia, criticized the UN for not doing much to create peace in that conflict and called for the Council to cancel Russia's veto power.
👮‍♀️French journalist arrested: In 2021, French journalist Ariane Lavrilleux published investigative pieces revealing leaked documents. They implied that French intelligence was involved in the Egyptian government's alleged targeting of civilians known as Operation Sirli. Last year, the French government started investigating her work, saying it was "compromising national defense secrets and revealing information" that could uncover a secret agent. On Tuesday, Lavrilleux was arrested, and her house was searched in a move that her employer, investigative news outlet Disclose, is calling an "unacceptable" attack on freedom of the press.
⚽End of football boycott: After winning the Women's World Cup last month, Spanish football federation (RFEF) chief Luis Rubiales (at the time) kissed player Jenni Hermoso non-consensually on the lips, which caused a public outcry. Since then, he's stepped down, but many of the players have been boycotting the team. On Wednesday, they agreed to end the boycott after more than seven hours of meetings, with the RFEF saying it would make "immediate and profound changes." Among these changes is inviting six to nine senior officials in the organization to step down or be fired. They will also remove the word "female" from references to the women's team – with the men's and women's teams known as the "Spanish national football team."
👩‍🚀Hong Kong astronaut hopefuls: Last October, the China Manned Space Agency said it was recruiting 12 to 14 reserve astronauts for space missions, and two of those positions were open to Hong Kong and Macau candidates for the first time. On Wednesday, Hong Kong's Secretary for Innovation and Technology, Sun Dong, said that at least two Hong Kongers had made it to the final selection round! Mainland reps will visit Hong Kong next month to evaluate them further.
🤑Total investing in Adani: Earlier this year, short-seller Hindenburg Research accused India's Adani Group of fraud and market manipulation, which stalled a lot of deals and caused some trouble for the conglomerate. But things are looking up now, as French oil giant TotalEnergies plans to invest US$300 million in a joint venture with India's Adani Green Energy, according to a Wednesday filing. Total will hold a 50% stake in the new firm, and the move is part of both companies' aims to invest more in clean energy projects.
🚺India's women lawmakers bill: Different measures and policies to bring more women lawmakers into India's government have been suggested for decades, with little success. But on Tuesday, the long-time pending Women's Reservation Bill was revived by PM Narendra Modi's government and re-introduced to the lower house of Parliament during a special session. The bill aims to improve the representation of women in state and federal governments by reserving a third of lawmakers' seats for women legislators.
💻Donald Trump Jr. hacked: On Wednesday, a spokesman for former President Donald Trump said his son Donald Trump Jr.'s X (formerly Twitter) account had been hacked. While the hackers had control, his account posted a bunch of wild things, like announcing the death of Donald Trump, threatening North Korea and even saying Trump Jr. would be running for president. The posts were removed within an hour, and X hasn't commented yet. But we have an idea of what they'd say. 💩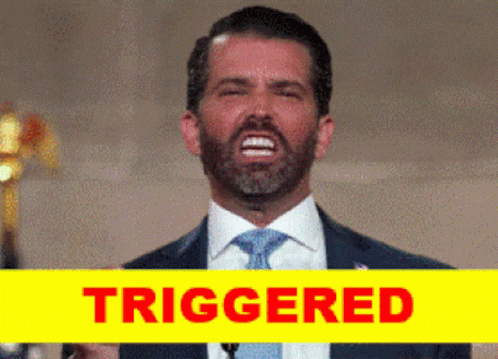 🧳China simplifies visa apps: China is looking to boost overseas tourism to help its economy bounce back post-COVID. To make travel easier for foreigners, the government has streamlined and simplified its visa application process to make it less of a hurdle. Visa applicants only need to show where they've traveled in the past year instead of the last five and provide less info about their educational background.
🛰Hong Kong Star: The Hong Kong Satellite Manufacturing Center has successfully developed and tested its first hyperspectral remote sensing satellite, which will be used to collect and analyze info about objects on Earth's surface. The Center says this shows the city's "scientific and technological innovation, vitality, and transformational capabilities." It was just announced that China will launch the satellite in November, and the Center aims to produce about one more satellite every day starting next year to become a global commercial satellite manufacturer.
🎮Xbox upgrade in the works: Xbox Series X and Series S are the latest models of the gaming console, released back in 2020 to wide success. To keep gamers satisfied, Xbox plans to release new versions of these consoles with upgrades, according to a product roadmap posted online. The changes include improving power consumption and wireless tech, offering more built-in storage and a physical redesign – plus a redesigned controller. We can expect these upgraded consoles to be released for the holiday season in 2024. A second doc from the company also suggests Xbox plans to release its next-gen console in 2028.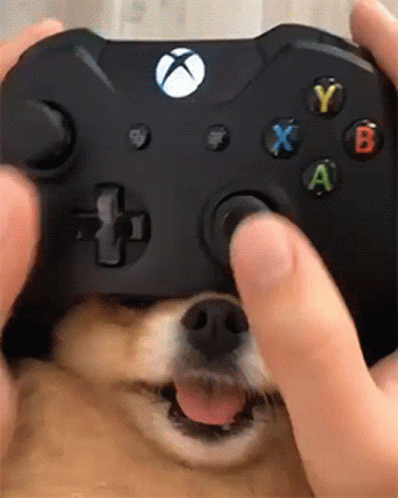 🔎Ancient woodworking: For a long time, the oldest discovered examples of human woodworking were 9,000-year-old platforms near a British lake, with wood being a notoriously difficult-to-preserve material. But a new study published in Nature reveals that scientists found the remains of large wooden structures in modern Zambia, Africa, that are about a half million years old. They were found in 2019, but scientists still aren't sure exactly what type of structure they were used to build.
🎤BTS renews contract: One of the biggest musical acts in the world, K-pop group BTS, is currently on hiatus as its members complete their mandatory military service that all young men must do in South Korea. On Wednesday, the group's management, HYBE agency, announced that they'd renewed their contract and would return to the stage in 2025 after they're done with military service. The label BigHit Music also donated 1 billion won (US$750,000) to UNICEF in BTS ARMY's name to thank the group's loyal fanbase.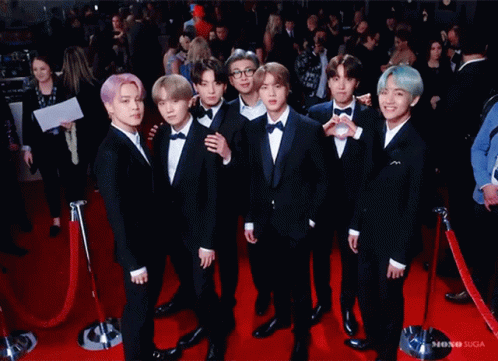 ---
Enjoying our TMS Headlines?
Forward it to a friend! After all, sharing is caring.
Anything else? Hit reply to send us feedback or say hello. We don't bite!
Written and put together by Joey Fung, Vanessa Wolosz and Christine Dulion