World
From Canada-India tensions to considerate crocs – Here are today's Headlines
Tensions exploded between Canada and India this week. What's going on?
A few minutes every morning is all you need.
Stay up to date on the world's Headlines and Human Stories. It's fun, it's factual, it's fluff-free.
To start off, we're looking into:
Canada-India tensions
The backstory: Canada and India have major economic ties. Canada is also a popular destination for international students, with many coming from India. In fact, India has been its biggest source of international students since 2018, with the numbers shooting up by over 40% in 2022 to almost 320,000. But tensions have been simmering between the two nations.
More recently: In June, Sikh leader Hardeep Singh Nijjar was murdered outside a temple in British Columbia. Nijjar was known for advocating Khalistan, a separate Sikh homeland, and had been vocal about human rights issues in India. On the other hand, New Delhi had declared him a terrorist in 2020.
The development: The situation escalated this week when Canadian Prime Minister Justin Trudeau said it was investigating allegations of India's involvement in Nijjar's murder. This led to both countries expelling each other's diplomats and Canada launching an investigation. India has firmly denied the accusations, and it's also suspended new visas for Canadians in the wake of this drama. Click the link here for more on what happened.
Poland's Ukraine support
The backstory: Poland has been a major ally and supporter of Ukraine during its war with Russia. Over 200 Soviet-style tanks and other Western military equipment and supplies for Ukrainian forces have been moved through Polish territory. And last spring, it was the first NATO country to send fighter jets to Ukraine.
More recently: Even though Poland supports Ukraine in the war, the two countries have been experiencing some tension lately over the grain trade.
The development: Poland announced on Wednesday that it wouldn't be supplying Ukraine with any more weapons. But on Thursday, Poland's President Andrzej Duda said the comments were misinterpreted. He clarified that, in his opinion, the PM meant the country was modernizing its military and wouldn't be sending new weaponry to Ukraine, only the supplies they'd previously agreed to send. A government spokesman also had some clarifications on Thursday about the situation. Click the link here for more on what's going on.
OpenAI's Dall-E 3
The backstory: In the world of artificial intelligence (AI), OpenAI's ChatGPT has been making significant strides. Founded in December 2015, OpenAI is the powerhouse behind ChatGPT and various advanced AI technologies. From the get-go, its mission has revolved around ensuring that artificial general intelligence (AGI) benefits all of humanity.
More recently: Now, let's talk about DALL-E. It debuted in January 2021, making it one of the earliest text-to-image generative AI art platforms. By 2022, OpenAI introduced DALL-E 2, but there was a waitlist to use it over concerns about explicit and biased image generation. But, the company opened up access to DALL-E 2 last September after adding safeguards to address those concerns.
The development: OpenAI is now rolling out Dall-E 3, the latest version of its text-to-image tool. What sets this upgrade apart is that it taps into the capabilities of its popular AI chatbot, ChatGPT, to supercharge image generation. Click the link here for more.
To end, we'll look into:
Ultra-processed food and mental health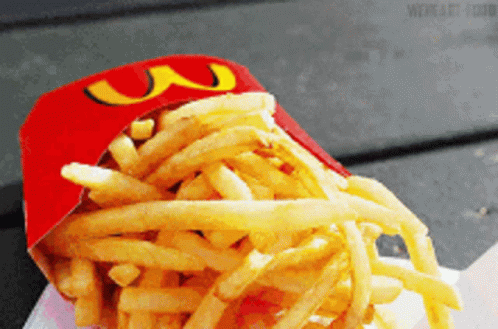 Back in July, the World Health Organization (WHO) classified aspartame (found in Diet Coke and in many sugar-free gums) as possibly cancer-causing. No need for huge panic with that one, though – the WHO also said aspartame is safe if consumed below a daily limit of 40 mg per kg of a person's body weight.
But, according to a new study, ultra-processed food (UPF), and artificial sweeteners in particular, could also be a factor for depression risk. Researchers used data from a big study on women's long-term health in the US to look into how.
"There have been several studies which have supported an important role for diet in influencing the risk of depression," said Andrew Chan, a professor of medicine at Harvard Medical School and an author of the study. "However, there have been scant data about what specific elements of diet may mediate that association."
Click the link here for more on what they found out.
In other news ...
🔢Numbers:
📉Market snapshot and key quotes:
In the US: US stocks tumbled on Thursday due to rising Treasury yields, driven by the Fed's commitment to keeping interest rates high. Investors were also worried about a possible government shutdown that could happen after midnight on September 30 if lawmakers can't agree on budget issues.
In Hong Kong: Hong Kong stocks closed lower in response to a likely US rate hike before the end of the year.
📊Top gainers/losers and company news:
In the US: FedEx rose over 4% after strong Q1 earnings of US$4.55 per share.
Cisco Systems fell almost 4% following its US$28 billion acquisition of cybersecurity company Splunk. But Splunk did well, shooting up over 20%.
In Hong Kong: Chinese EV maker Nio announced its entry into the mobile phone market, which had a lot of investors buzzing. But its shares closed down just over 4% on Thursday.
👀The numbers everyone is watching:
In the US: Weekly jobless claims dropped significantly, down 20,000 to 201,000 for the week ending September 16, beating expectations and marking the lowest level since January.
📅To check out our economic calendar for this week, click here.
More headlines ...
⚡Russia attacks Ukrainian energy facilities: Ukraine has been making slow but clear progress in its counteroffensive to take back Russia-occupied territories for the past couple of months. But Russia is putting up an intense fight. On Thursday, Russian forces attacked energy facilities across Ukraine in its biggest missile attack we've seen in a while, firing against the national power grid and causing power cuts in five Ukrainian regions.
🌏UN Climate Summit: As the UN General Assembly session opens, Secretary-General António Guterres convened a one-day Climate Summit on Wednesday, where he barred heads of state from nations that aren't bringing new climate actions to the table from speaking (that included the US and the UK). He also put the focus on the fossil fuel industry as a primary driver behind climate change. He called on the international community to ramp up the push for renewable energy infrastructure.
💻China stops exporting minerals needed by chipmakers: China reportedly produces about 80% of the world's gallium and about 60% of germanium, essential semiconductor components. With the US limiting exports of advanced chips and the technology to make them to China, the Chinese government then put its own curbs on exporting these minerals overseas in July. But, according to Chinese customs data released on Wednesday, China exported zero of these minerals last month, causing some confusion. On Thursday, spokesman He Yadong told the press that China had approved some export licenses and was reviewing others without elaborating further.
📢Nigerian Afrobeats star dies, protests follow: Last week, 27-year-old Afrobeats singer MohBad (real name Ilerioluwa Aloba) died in a hospital in Nigeria's biggest city, Lagos. The circumstances of his death are unclear. The government has set up a full investigation, even inviting the secret police to look into the situation. But heartbroken MohBad fans have started protesting around the country, calling for justice.
💼EU trade chief heads to China: The EU recently launched a probe into China's EV subsidies, which could dampen China's efforts to branch its EV industry out across Europe. On top of that, EU-China economic relations have been rocky in recent months as countries look to "de-risk" from and reduce their dependence on China. Starting Friday, the EU's trade chief, Valdis Dombrovskis, will begin a four-day trip to China to work on cooling tensions and boosting economic cooperation.
🧕Iran's new "hijab bill": It's been a year since the death of Iran's Mahsa Amini while in morality police custody after being brought in for not wearing her hijab "properly." Iran's government cracked down on renewed protests last week, and now it's making more moves. On Wednesday, Iran's Parliament passed a "hijab bill," putting harsher penalties on women who break hijab rules. The bill contains other restrictions related to "decency" that extend even to mannequins and dolls. Breaking the rules means facing fines and penalties of up to 10 years in prison. It still needs one more step for approval.
👮‍♂️Venezuela retakes gang-run prison: Tocorón prison in Venezuela is a notorious prison taken over by its mostly gang-related inmates who have been involved in human trafficking, running prostitution rings and extorting migrants. The Tren de Aragua gang ran the prison like a "little city," outfitting the place with stuff like a pool, nightclub and even a mini zoo. Some of the inmates' loved ones even chose to live there. Venezuela just announced it had retaken control of the prison, sending about 11,000 security personnel in to clear out the facility. Forces are now working on capturing escaped prisoners.
👩‍⚖️Bankman-Fried's expert witnesses rejected by court: Fallen crypto exchange FTX founder Sam Bankman-Fried is facing criminal fraud charges in the US. As he gears up for his trial, his defense team was planning to call seven expert witnesses to testify on topics like crypto markets and English contracts. But, on Thursday, a US judge threw out three of those witnesses, saying their testimony isn't relevant and could confuse the jury. The other four can only speak to refute other witness testimonies.
📱TikTok accused of discrimination: TikTok has a super diverse creator base. But, behind the scenes, it's being accused of racial discrimination of employees. Two Black former US TikTok employees from different offices allege that TikTok has been minimizing complaints of racial discrimination and retaliating against those who speak out. They filed a class action motion against the company on Thursday.
🤑Cisco buys Splunk: On Thursday, computer networking giant Cisco Systems agreed to buy cybersecurity firm Splunk for about US$28 million, all cash, in its biggest acquisition ever. Cisco CEO Chuck Robbins outlined the merger as a step in the next generation of AI-enabled security.
📺Media mogul Rupert Murdoch to retire: Rupert Murdoch is known for building a major global media empire that includes properties like Fox News, The Times of London and The Wall Street Journal – and which used to include FX, National Geographic Networks and a stake in Star India. On Thursday, the Fox and News Corporation boards announced that Murdoch would retire from these companies, handing over his role to eldest son Lachlan.
🎾Xi at the Asian Games: On Thursday, state media said that China's President Xi Jinping will attend the Asian Games opening ceremony in Hangzhou. While there, he'll meet Syrian President Bashar al-Assad and other visiting leaders. He'll also hold a welcome banquet and bilateral activities for foreign leaders in town for the games.
🐼Thai panda dispute: Beijing does something called "panda diplomacy," where it lends out pandas to other countries in a diplomatic gesture, which also costs those countries about US$1 million a year, meant to go toward panda conservation. Thai PM Srettha Thavisin wants to loan a new giant panda from China soon, but he's getting some pushback. A former Thai minister has opposed the move, saying Thailand can't care for them properly, and they're better off in their natural habitat. Many Thai citizens agreed, saying diplomatic animal exchanges are a thing of the past and Thailand should take better care of its elephants, the national animal.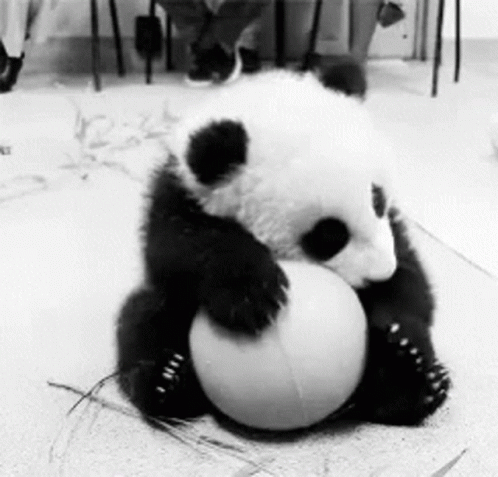 🐊Crocodile escort: A recent report details a strange instance that scientists are still scratching their heads over. Dogs are often seen hanging near waters home to mugger crocodiles in India. But in this case, one dog that a group of feral dogs was chasing hopped into the river looking for refuge. Three mugger crocs were nearby and appeared to start nudging the dog away from the danger instead of just attacking and eating it. Scientists aren't sure why these crocs acted this way instead of snacking on the pup. But, they say mugger crocodiles are more intelligent than most people think, and this could even be a sign of empathy from them toward the dog. Aww. 🥰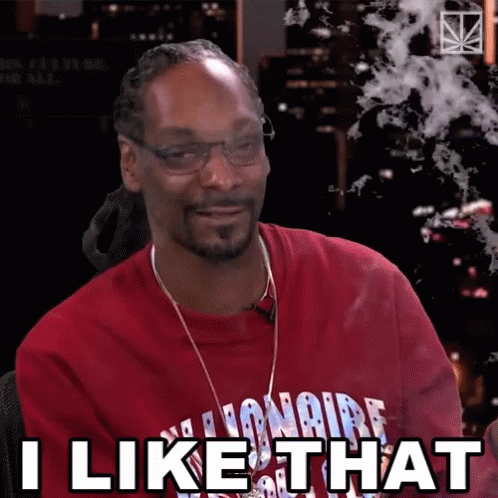 ---
Enjoying our TMS Headlines?
Forward it to a friend! After all, sharing is caring.
Anything else? Hit reply to send us feedback or say hello. We don't bite!
Written and put together by Joey Fung, Vanessa Wolosz and Christine Dulion