World
From the Kosovo-Serbia tensions to setting fire in space – Here are today's Headlines
On Friday, the US warned of a buildup of Serbian troops along Kosovo's border.
A few minutes every morning is all you need.
Stay up to date on the world's Headlines and Human Stories. It's fun, it's factual, it's fluff-free.
To start off, we're looking into:
Kosovo-Serbia tensions
The backstory: Kosovo has been through many changes since the early 1900s, with parts being absorbed by other countries and controlled by various governments and groups until finally becoming an autonomous province of Serbia in 1974. But, there were years of tensions between the ethnic Albanians and ethnic Serbs in the region.
More recently: In 2008, Kosovo declared its independence from Serbia. This marked a pivotal moment after a long history of tension. But Serbia doesn't recognize Kosovo's independence, and a lot of Kosovo's northern region has a Serb majority that resists its autonomy and sees Belgrade as the capital. Then, last Sunday, a face-off happened when about 30 armed Serbs clashed with Kosovo's police in the north.
The development: On Friday, the US warned of a buildup of Serbian troops along the border. After this deadly clash, Kosovo is concerned about its territory and wants Serbia to pull its troops away from their shared border. Click the link here for more.
LVMH CEO Arnault's investigation
The backstory: Bernard Arnault is a French billionaire well-known for running LVMH, a major player in the luxury goods industry. LVMH has a portfolio of high-end fashion and luxury brands, including household names like Louis Vuitton, Dior and Givenchy.
More recently: In February, he found himself in a legal predicament when he faced off against French tax investigators in court and ended up on the losing side. It traced back to a 2019 raid at LVMH's headquarters connected to potential tax fraud in Belgium.
The development: Arnault is currently facing a fresh investigation, and this time, it's related to his alleged financial dealings with Russian oligarch Nikolai Sarkisov. According to the French newspaper Le Monde, Sarkisov bought prime real estate in an Alpine resort, and it's alleged that Arnault helped him out with a loan. This caught the attention of the Paris prosecutor's office, which launched a preliminary investigation in 2022 over potential money laundering. Click the link here for more.
Southeast Asia's first bullet train
The backstory: Since taking office in 2014, one of Indonesian President Joko Widodo's main goals was to get more modern infrastructure projects off the ground. The idea was to make things more efficient to boost economic growth. China and Japan both proposed high-speed rail projects to Indonesia in 2015. At the time, President Widodo decided to go with China's plan, which was part of China's international Belt and Road Initiative.
More recently: In 2016, Indonesia broke ground on the rail project, which would become the first Southeast Asian bullet train. When building the rail system, Indonesia's tropical climate and frequent natural disasters (earthquakes, floods) were all taken into account. It finally wrapped up production recently, covering over 140 kilometers (88 miles) of land.
The development: On Sunday, Indonesia started running the train, nicknamed "Whoosh," which is an acronym for "time-saving, optimal operation, reliable system" in Indonesian. Click the link here for more.
To end, we'll look into:
From rock to rich ecosystem
A few years ago, Redonda Island in Antigua and Barbuda wasn't exactly the place to be. It was populated by invasive species – sad goats and thousands of rats – with its previous natural ecosystem basically dead. The locals even called it a "rock" because of its barren state. But, within just one year of conservationists getting their hands dirty there, things started to turn around for this small Caribbean island.
Just a mile long, Redonda had become a wasteland after invasive rats took over what had been a lush, diverse landscape. They ate up all the native residents of the island, like lizards and bird eggs. But, in 2016, Antigua and Barbuda's government stepped in to try to restore the ecosystem with the help of environmental NGOs, such as the Environmental Awareness Group (EAG), Fauna & Flora and Re:wild. And these conservation efforts are paying off in real time. Click the link here for more.
In other news ...
💣Bomb attack in Turkey: During the mid-to-late 2010s, Turkey experienced a series of terror attacks from a Kurdish insurgency that's been ongoing since the 80s. On Sunday, the first major terror attack in a while struck the country, with two people carrying out an attack in front of the Interior Ministry building in Ankara. One of the attackers blew himself up, and the other was "neutralized," according to Turkey. No one but the attackers died, and two cops were injured. The Kurdistan Workers' Party (PKK) claimed responsibility for the attack.
💣Terrorist attacks in Pakistan: On Friday, there were two suicide bombing attacks in the Pakistani city of Mastung, one at a religious procession and another in a mosque. At least 60 people were killed, and many more were injured. No group has claimed responsibility for the attacks yet.
💔Mine collapse in Zimbabwe: Zimbabwe has been dealing with economic uncertainty for decades, but the mining industry is active because the country has a lot of valuable materials like gold, coal, diamonds and lithium. But mine collapses are relatively common, often involving "artisanal" miners looking for deposits left behind. On Friday, 34 miners were in an abandoned mine when it collapsed, killing 13 and injuring others.
📩Pro-Russian candidate wins Slovakia election: Slovakia is a part of NATO and the EU, which means that it's been supporting Ukraine throughout the war so far. The Slovakian parliamentary election took place on Saturday, and the preliminary results show that a pro-Russian candidate, Robert Fico, is in the lead with the SMER party. The party got 22.9% of the vote, with most of them counted, but it'll have to form a coalition to run the government.
🔒Afghanistan embassy closes in India: After the Taliban took control of Afghanistan's government in 2021, India refused to recognize these new rulers. The Afghan embassy has still been operating in New Delhi, but only under the ambassador and staff chosen by former President Ashraf Ghani. On Sunday, the embassy shut down operations, with all of the complications of trying to keep it running without an internationally recognized government in Afghanistan.
🤝China and Germany work together: During the G20 Summit earlier in September, a new debt restructuring framework for poorer countries was established so that they could pay back the money to other countries in a more realistic way. China – a major creditor – and Germany had talks about this plan over the weekend, and China is supporting this new system. It's still not clear exactly what policies they are implementing to get to work on this restructuring, but this is a step forward. Both countries also agreed to cooperate economically and strengthen policy coordination.
🌀Another typhoon headed for Hong Kong: The city's Observatory thinks that Typhoon Koinu, currently east-northeast of Manila in the Philippines, will enter within 400 kilometers of Hong Kong this Friday, possibly bringing strong winds and rain.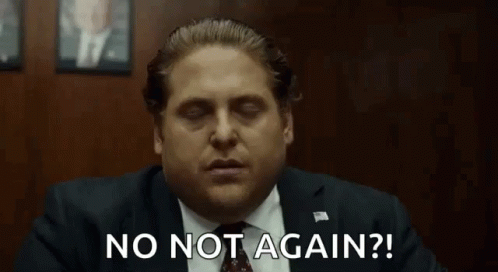 🐬Amazon mass dolphin deaths: For the past few months, the Brazilian Amazon has been dealing with drought and record-high water temperatures within Lake Tefé (past 39 C in some places). Scientists are reporting that over 100 dolphins have been found dead in the lake over the past week, and they say that this might be due to these abnormal conditions.
🚓Tupac case: In 1996, US rapper Tupac Shakur was killed in a shooting that has long gone unsolved. On Friday, a man was arrested who prosecutors say ordered the killing. Duane "Keffe D" Davis, one of the suspects since early on, is facing murder charges as the "ringleader" of the group involved in Tupac's murder.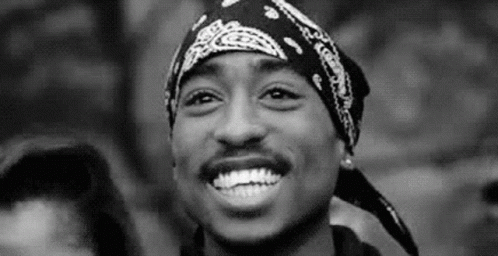 🔑Disney's new password-sharing crackdown: Earlier this year, Netflix made news when it began cracking down on password-sharing among users and charging more for accounts used by people in more than one household. Now, Disney+ is following its lead, at least in Canada. Canadian users are being warned not to share account passwords, and Disney+ may start limiting or ending service for users who don't follow the rules.
📲Hot iPhones: Since they were released, the iPhone 15 Pro and Pro Max have been criticized for getting too hot while people use them. On Saturday, Apple said it had figured out a few causes of the issue, one of which would be resolved in a pending update. It's also working with app developers to fix issues with certain apps overloading the system. The company said the situation isn't dangerous and won't affect the phone's long-term performance.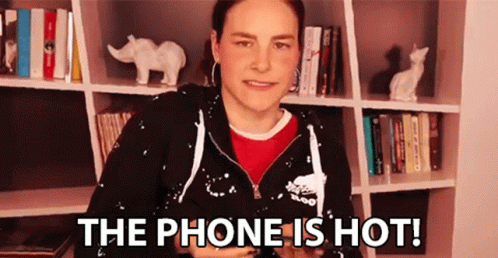 🍏Apple search engine: Apple is working on its technology when it comes to generative AI and its internal search engine. It'll reportedly be bringing this internal search engine to the App Store and other apps, using generative AI to make it more useful. But will it use this tech to create its own independent search engine that could compete with giants like Google?
🏌️‍♂️Hong Kong Games wins: Hong Kong won three more medals and made history at the Asian Games on Day 8. Golfer Taichi Kho took the gold in the men's individual event, and the Hong Kong men's team claimed bronze. Both victories are the city's first-ever Asian Games medals in golf. In another historic victory, Hong Kong's men's football team beat Iran on Sunday to reach the semi-finals for the first time.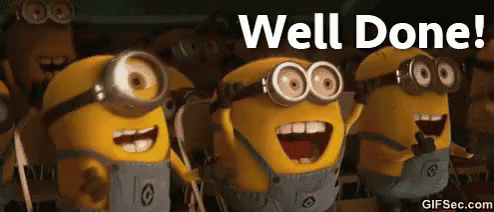 🔥Fire in space: Open flames aren't usually allowed in space – in fact, they are strictly prohibited on the International Space Station. But, two astronauts aboard China's Tiangong space station lit a candle with a match during a live broadcast and showed how fire behaves differently without the usual effects of gravity. Rather than the typical flame we're used to seeing, the flames formed a little fireball as it diffused in all directions.
🐉Fire Dragon Dance roars back: Last week, we covered the traditional Fire Dragon Dance in Hong Kong's Tai Hang and how it's returning this year after a three-year hiatus. Well, the event was a hit, with thousands showing up across three nights to witness the spectacle of a dragon covered in lit incense sticks being carried through the streets by around 300 performers. One performer said they'd been working on their performance since March when COVID restrictions were fully lifted.
---
Enjoying our TMS Headlines?
Forward it to a friend! After all, sharing is caring.
Anything else? Hit reply to send us feedback or say hello. We don't bite!
Written and put together by Joey Fung, Vanessa Wolosz and Christine Dulion