World
From Nvidia under scrutiny to Musk making a joke – Here are today's Headlines
Nvidia is a big shot in the tech world, known for its Graphics Processing Units (GPUs).
A few minutes every morning is all you need.
Stay up to date on the world's Headlines and Human Stories. It's fun, it's factual, it's fluff-free.
To start off, we're looking into:
Nvidia under EU scrutiny
The backstory: Nvidia is a big shot in the tech world, known for its Graphics Processing Units (GPUs). These are essential components in computing. They break down complex tasks into manageable bits, supercharging performance.
With an 84% market share, Nvidia's dominance in the GPU game leaves competitors like Intel and AMD in the dust. The company's market valuation sits at US$1 trillion, and it plays a crucial role in the rapidly evolving world of artificial Intelligence (AI).
More recently: Last Tuesday, France's competition authority conducted a surprise raid on a company operating in the "graphics cards sector." Though not officially confirmed, some sources named Nvidia as the target.
The development: Now, the EU has reportedly kicked off an investigation into potential anti-competitive practices within the AI chip market. Click the link here for more.
Three Arrows crypto drama
The backstory: Three Arrows Capital (3AC) was a heavyweight in the crypto world, managing about US$10 billion in assets last year. But then, things hit a rough patch. The Singaporean hedge fund made some bad bets, especially with Luna tokens, that led to a loss of US$3 billion. To navigate this financial storm, the company filed for bankruptcy in the British Virgin Islands and Manhattan, safeguarding its US assets. It was one of the first major crypto firms to go bankrupt last year. Liquidators were also looking to recover over US$1 billion owed to creditors directly from the company's founders.
But instead of facing the consequences, company co-founders Su Zhu and Kyle Davies seemed to vanish (even though they said they were cooperating with authorities on the whole thing).
The development: Now, the liquidators responsible for sorting out 3AC's bankruptcy have said Zhu was arrested at Changi Airport on Friday afternoon, apparently trying to flee Singapore. Click the link here for more.
EU launches first carbon tariff
The backstory: The EU has been trying to address the climate crisis for a while. In 2005, it created a cap and trade system that limited carbon emissions certain businesses could release and then made them start paying once they broke this cap. It's been criticized, though, for having low fines, which aren't much of a barrier for companies. But, this plan has been revised and built on over the years to be more effective and to cover more industries.
More recently: Earlier this year, the EU started clearing away those caps altogether, which were essentially allowing companies to pollute without any fallout up to a certain point. And the bloc also started working on a border carbon tariff to double down on cutting emissions. It created a new tariff policy that would tax imports depending on how much CO2 is released when producing them. It's called the Carbon Border Adjustment Mechanism (CBAM).
The development: On Sunday, the EU launched the first step of the CBAM tariff. Click the link here for more.
To end, we'll look into:
A year in space
Just last month, NASA astronaut Frank Rubio broke the record for the longest US spaceflight, setting foot on Earth after 371 days off our planet. This long trip wasn't intentional – Rubio got stuck in outer space for longer than planned after he and two Russian cosmonauts (Sergey Prokopyev and Dmitri Petelin) had their 180-day mission dragged out to 371. They were stuck on the International Space Station (ISS) when their ride home was damaged by space junk. Another capsule had to be rushed up there to get them, but that still took a while.
"It's good to be home," Rubio said after landing in Kazakhstan.
So, how does the human body deal with an extended stay in outer space? By studying Rubio, NASA can better understand the effects of long-term space travel on human health. If we're going to try to create bases on the moon or travel to Mars, we need to know if our bodies can handle it. Click the link here for more.
In other news ...
🔢Numbers:
📉Market snapshot and key quotes:
In the US: US stocks were mixed on Monday, with the Dow Jones slipping despite lawmakers averting a government shutdown with a short-term agreement.
In Hong Kong: Hong Kong's stock market was closed on Monday due to a holiday.
📊Top gainers/losers and company news:
In the US: Media and entertainment company Sphere saw over 11% gain in its stock following the debut of its Las Vegas Sphere venue during a U2 show on Friday night.
Discover Financial Services, a major credit card issuer, surged nearly 5% after disclosing a consent agreement with the Federal Deposit Insurance Corp. to improve consumer compliance and corporate governance.
In Hong Kong: Struggling property giant Evergrande is aiming to resume trading on Tuesday if its request is approved. After news came out of the group's founder Hui Ka Yan being investigated, trading was suspended last Thursday.
👀The numbers everyone is watching:
In the US: Key data releases this week include the US ISM manufacturing index, US ISM services index and September US nonfarm payrolls.
In Hong Kong: China has a weeklong holiday.
📅To check out our economic calendar for this week, click here.
More headlines ...
✈EU ministers make surprise visit to Kyiv: Recently, international support for Ukraine has started to get a bit shaky as some countries experience war fatigue, with Poland, Slovakia and the US showing some political pullback. But, on Monday, EU foreign ministers held a surprise meeting in Kyiv, their first ever outside the bloc. This is some major backing when Ukraine seems to need it.
💣Turkey launches airstrikes after terror attacks: Yesterday, we covered a terrorist attack in front of Turkey's Interior Ministry building, which injured two cops. The Kurdistan Workers' Party, or PKK, claimed responsibility for the attack. Later on Sunday, the Turkish military launched airstrikes on suspected PKK targets in northern Iraq, reportedly destroying about 20.
⛽Oil and gas conference in UAE: The UAE is hosting COP28 in November, and the COP28 president will be Sultan al-Jaber, who's been criticized for his ties to the oil industry. On Sunday, Jaber hosted a conference with the top dogs in the oil and gas industries to talk about topics like commercializing hydrogen, carbon capture tech, cutting methane and renewable energy. The idea is that oil and gas should be part of the climate action conversation, according to Jaber.
📄UN approves Haiti security mission: For months, gang violence has been tearing Haiti apart, making access to food and medicine difficult for its residents. Kenya has proposed leading a security mission to start tamping down gang activity in the country, and the UN Security Council approved the yearlong multinational mission on Monday, with only two countries declining to vote – Russia and China.
😲Bedbugs in Paris: The Summer Olympics are taking place in Paris next year, but the city has some cleaning up to do before it can host. Parisians have been calling attention to a pandemic of bedbugs spreading all over the city, posting on social media about them being rampant on public transportation, in movie theaters and even at the airport. The critters' numbers are rising as they become more and more resistant to insecticides. The government has pledged to do something about the situation.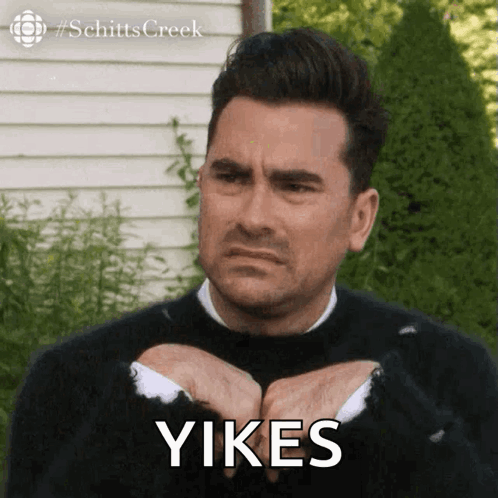 👩‍⚖️Bankman-Fried trial begins: Crypto-currency exchange FTX collapsed last November, contributing to the crypto bubble itself popping. Founder and former CEO Sam Bankman-Fried will stand trial for fraud and money laundering starting Tuesday in a highly anticipated court battle. It's expected to last about six weeks, so we'll update you on every major thing that goes down.
💻Microsoft vs. Google in the courtroom: Google is currently dealing with a landmark antitrust trial in the US, where it's being accused of trying to squash its competition and breaking monopoly laws. On Monday, Microsoft CEO Satya Nadella testified against Google in court for over three hours. He said that Google's deals to be the default search engine on smartphones and web browsers can't be competed against, even by a tech giant like Microsoft.
🦘Hong Kong long jump win: Congratulations to Hong Kong's Tiffany Yue, who took home a bronze medal on Monday for her long jump performance at the Asian Games. She managed a personal best of 6.5 meters, breaking the Hong Kong record. Stay tuned for our feature interview with Yue in a couple of weeks!
🏆Nobel Prize in medicine: Two scientists have been awarded the Nobel Prize in medicine after they did the research that led to the development of messenger-RNA vaccines to fight against COVID. Katalin Kariko and Drew Weissman's research, which introduced the science community to a new form of inoculation, became the springboard for Moderna and Pfizer to develop COVID vaccines that were given to millions all around the world and helped ease the pandemic.
💉WHO recommends malaria vaccine: Two years ago, the World Health Organization recommended the first malaria vaccine for broad use. On Monday, it recommended a second vaccine called R21/Matrix-M to prevent children from getting the disease. Next year, wide rollouts of this vaccine are set to begin.
🎤Blackpink breakup?: K-pop groups often sign on for seven years, which is the longest possible contract between a group and an agency in Korea. Rumors have been swirling around for a while now about Blackpink possibly disbanding, as their contract is coming to an end. Nothing's confirmed yet, though.
🎨Fine art Pokémon: Last Thursday, the Vincent van Gogh Museum in Amsterdam launched a Pokémon-themed exhibit to engage younger audiences with Van Gogh's art. The launch also includes some limited-edition Pokémon items, like a Pikachu card inspired by Van Gogh's "Self-Portrait in Grey Felt Hat." But that whole thing was chaos because of the active reseller market. The cards are all sold out, and scalpers are hawking them on sites like eBay for hundreds of dollars – but the exhibit and its Pokémon-themed activities are running through January 7 next year!
🍿Ukraine mocks Elon Musk: Early Monday morning, Elon Musk posted a meme on X, formerly Twitter, which showed a picture of Ukrainian President Zelenskiy with the caption: "When it's been 5 minutes and you haven't asked for a billion dollars in aid." Later that day, Ukraine's Parliament speaker, Ruslan Stefanchuk, posted his own joke on X, saying, "The case when a dude tried to conquer space, but something went wrong and in 5 minutes he was up to his eyeballs in shit," an apparent reference to SpaceX's failed rocket launch in April. Unsurprisingly, most users didn't like Musk's joke. Scroll on for some of the best retorts.
---
Enjoying our TMS Headlines?
Forward it to a friend! After all, sharing is caring.
Anything else? Hit reply to send us feedback or say hello. We don't bite!
Written and put together by Joey Fung, Vanessa Wolosz and Christine Dulion