World
From X's big legal bill to designer spacesuits – Here are today's Headlines
X has been hit with a bill of US$1.1 million in legal fees.
A few minutes every morning is all you need.
Stay up to date on the world's Headlines and Human Stories. It's fun, it's factual, it's fluff-free.
To start off, we're looking into:
X's US$1.1 million legal bill
The backstory: Elon Musk made headlines in October 2022 when he acquired Twitter for US$44 billion. Twitter has since then been rebranded as "X." After the takeover, Musk started shaking things up, like reserving blue-check verification exclusively for Twitter Blue (now called X Premium) subscribers.
One of the other big shakeups Musk made was to give several top execs at the company the boot. Notably, he fired then-CEO Parag Agrawal and the chief legal officer for the company at the time, Vijaya Gadde.
The development: Now, X has been hit with a bill of US$1.1 million in legal fees. This stems from a dispute over whether X should foot the bill for its former top executives, including Agrawal and Gadde, for legal expenses that came from their work for Twitter. The thing is, these execs had to testify for a congressional inquiry into Twitter's content moderation policies – specifically regarding how social media influences elections. Click the link here for the whole story.
Pakistan deporting migrants
The backstory: Pakistan is known for hosting a huge refugee population, with many coming from Afghanistan after the 1979 Soviet invasion of Kabul. Another wave came when the US pulled out of Afghanistan in 2021, and the Taliban took over. According to the Pakistani government, roughly 1.7 million Afghan nationals are living in Pakistan without proper papers. In total, 4.4 million Afghan nationals live in Pakistan.
More recently: This year, tensions between Pakistan and the Afghan migrants living there have escalated, with there being more attacks in the border area between Afghanistan and Pakistan. The government has been pointing fingers at asylum seekers for this surge of violence.
The development: On Tuesday, Pakistan announced a new plan to address illegal immigration. It's telling asylum-seeking residents and other undocumented people to get out of the country – most of whom are Afghans. Those who don't leave by November 1 will be kicked out by authorities. Click the link here for more.
Hong Kong's FINI IPO platform
The backstory: Hong Kong's initial public offering (IPO) market has long been a global hotspot, attracting tech giants like Alibaba, Xiaomi, JD.com and others. The Hong Kong Stock Exchange (HKEX) has made itself attractive with regulatory tweaks like allowing dual-class share structures and relaxing listing requirements for biotech firms, even if they're not yet profitable. Meanwhile, it faces competition from stock exchanges in Shanghai, Shenzhen and Singapore.
More recently: But recent stats from Deloitte paint a grim picture for the Hong Kong IPO market, with only 44 launched in the first nine months of the year – the lowest in a decade. The consulting firm also reports a 61% drop in fundraising compared to the previous year.
The development: HKEX is now set to launch its new digital IPO settlement platform called Fast Interface for New Issuance (FINI) on November 22 to make the process easier and boost investor sentiment. Click the link here to learn more.
To end, we'll look into:
AI watermarking is put to the test
As generative artificial intelligence (AI) becomes more and more sophisticated as it "learns" and can create more realistic and human-like content, it gets harder for us humans to tell the difference between what's authentic and what's the product of some computer somewhere. This distinction is more important in some areas than others. For example, Google Cloud CEO Thomas Kurian explains, "if you're in hospitals scanning tumors, you really want to make sure that was not a synthetically generated image."
One possible solution to this problem is embedding invisible watermarks into AI-generated photos and videos. But can these watermarks be "broken" or erased by people who want to pass off AI-generated images as authentic?
Unfortunately, it looks like they can be. Researchers at the University of Maryland (UMD) recently took up a project to try and break all of the existing watermarks for AI images, and they were successful. Click the link here for more on what they found.
In other news ...
🔢Numbers:
📉Market snapshot and key quotes:
In the US: US stocks rose on Wednesday as Treasury yields stepped back from recent multiyear highs, driven by unexpectedly weak job data.
In Hong Kong: Hong Kong stocks tumbled on Wednesday, driven by concerns over rising bond yields and their potential impact on US Fed interest rate decisions.
📊Top gainers/losers and company news:
In the US: Intel rose 0.7% after announcing its decision to run its programmable chip unit as a standalone business.
Cal-Maine Foods fell over 7% after its disappointing sales figures attributed primarily to lower prices.
In Hong Kong: Alibaba saw a 1.6% dip, and Meituan fell 2.8%.
Online travel operator Trip.com took a 3.8% hit.
👀The numbers everyone is watching:
In the US: In September, the ISM nonmanufacturing index was 53.6, slightly below StreetAccount's forecast of 53.7 and lower than August's 54.5.
ADP's report revealed that private payrolls in September grew by only 89,000, well below the estimated 160,000 and down from the previous month's 180,000.
In Hong Kong: China has a weeklong holiday.
📅To check out our economic calendar for this week, click here.
More headlines ...
💣US sending Iranian weapons to Ukraine: Last December, the US seized thousands of guns and rounds of ammo from Iran's Islamic Revolutionary Guard Corps while it was in transit to Yemen. The government has been trying to legally obtain ownership to send it to Ukraine. On Wednesday, the US announced it had already transferred over a million rounds of seized Iranian ammo to Ukraine and said it was working on legal options to send more of these munitions over, according to CNN.
👮‍♂️Morality police trouble rises again in Iran: A little over a year ago, a young Iranian woman named Mahsa Amini died while in the custody of Iran's morality police after she was taken in for not wearing her hijab correctly, leading to months of political unrest and protests across the country. Now, a 16-year-old girl in Iran has been hospitalized, and people are blaming the morality police. Human rights groups and activists say the force beat her into a coma because she wasn't wearing her hijab according to national standards, but the morality police denies this. State-run media said she fainted and hit her head.
🚓India arrests journalists: India recently started investigating journalists associated with the local news site NewsClick, which has been critical of Prime Minister Narendra Modi and is now being accused of getting some funding from China. But the site denies breaking any financial rules. Several journalists were detained, and their stuff was raided. On Tuesday, NewsClick founder and editor Prabir Purkayastha and the site's HR chief Amit Chakravarty were arrested on the grounds of an anti-terrorism law.
📄EU migration reform: The EU has been dealing with an influx of asylum seekers, many traveling into Europe via dangerous boat journeys. Some regions see this as a crisis, and the EU has been trying to create policies to manage the situation better. On Wednesday, the 27 EU ambassadors came to an immigration reform agreement. It aims to take the load off countries receiving the most migrants, like Italy and Greece, by relocating some of them to other countries. Another stipulation is that those who won't host asylum-seekers will pay countries that will.
🌎Pope Francis speaks on climate change: In 2015, Pope Francis released a major encyclical calling on the world to do more to fight against climate change. On Wednesday, saying little progress has been made since that last letter, he again called on world leaders to start making some real moves to limit climate change, calling out corporations, Western influences and ineffective international organizations.
🌀Typhoon Koinu update: Typhoon Koinu brought heavy rains and winds to Taiwan on Wednesday, leading to the cancellation of more than 100 flights, and work and schools were closed. It's expected to make landfall Thursday morning, weakening before heading to the Taiwan Strait. Hong Kong's Weather Observatory has issued the No. 1 warning signal, and it's expected to stay in effect most of Thursday.
🎧Spotify audiobooks: Spotify is already the go-to audio entertainment source for millions of people – whether it's music or podcasts, this app has it covered. Last year, the platform started letting users listen to audiobooks, too, but each had to be bought separately from the Premium subscription. Now, Spotify is gearing up to integrate audiobooks into its subscription service so users can start listening to literature the same way they do songs and podcasts. It's beginning in the UK and Australia and will expand from there.
😎Gmail takes on emoji reactions: If you use iMessage, you're probably used to "reacting" to texts instead of always offering a whole reply. Well, Google is about to bring emoji reactions to Gmail so you can react to emails, too. The plan will roll out gradually and work best on Gmail directly, so you might want to reconsider using the feature through a third-party mail app.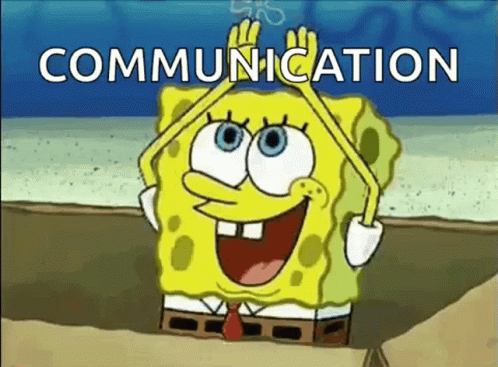 ⚽2030 World Cup: The 2026 FIFA World Cup will be hosted by three countries: the US, Mexico and Canada. But what if the World Cup was hosted on three continents? FIFA just announced that the 2030 World Cup will be held in Europe, Africa and South America. The official co-hosts include Spain, Portugal and Morocco, and games will also be staged in Argentina, Paraguay and Uruguay, where it will also celebrate its 100th anniversary. The first 1930 World Cup tournament was hosted and won by Uruguay.
👩‍🚀Nice suit: Spacesuits aren't exactly known for being high fashion, as they're more for function than looks. But luxury label Prada is teaming up with the Axiom Space team to design NASA's lunar spacesuits for the Artemis III mission in 2025. It's not all about the style, though – Prada's engineers are there to help choose the best materials and design features to keep the astronauts safe and comfortable in the challenging environment.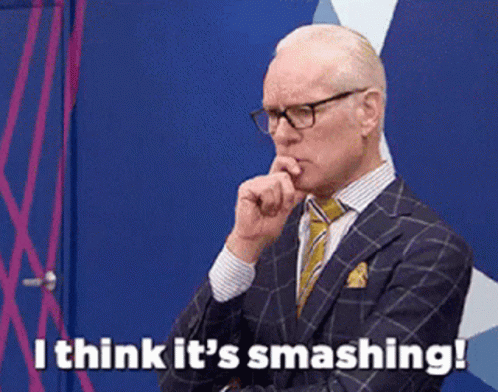 ---
Enjoying our TMS Headlines?
Forward it to a friend! After all, sharing is caring.
Anything else? Hit reply to send us feedback or say hello. We don't bite!
Written and put together by Joey Fung, Vanessa Wolosz and Christine Dulion