World
From China's space station plans to doping at the Asian Games – Here are today's Headlines
Last year, the construction of the Tiangong space station kicked into high gear.
A few minutes every morning is all you need.
Stay up to date on the world's Headlines and Human Stories. It's fun, it's factual, it's fluff-free.
To start off, we're looking into:
China's Tiangong expansion
The backstory: In 2011, a US law put China on the sidelines when it came to the International Space Station (ISS). Driven by national security concerns, the law bans NASA from working with China in space endeavors. On the other hand, China continued launching its own space missions, all part of a plan to boost its space prowess and construct its own space station, known as Tiangong, which translates to "Celestial Palace" in Chinese.
More recently: Last year, the construction of the Tiangong space station kicked into high gear. This marked a major milestone in China's space program. And once it's finished, when the ISS retires, Tiangong will become the sole operating space station for the planet.
The development: China's primary space contractor, the China Academy of Space Technology (CAST), just revealed some significant space updates. It announced that it plans to expand Tiangong to six modules, essentially doubling its size. Click the link here for more.
The HKEX and inclement weather
The backstory: Hong Kong's stock exchange is home to some major companies like Tencent, Alibaba, Ping An, Meituan and more. The city aims to become a global financial hub, which it's been making moves to achieve since opening back up post-pandemic.
But Hong Kong is no stranger to typhoons, thanks to its location in the South China Sea with warm sea temperatures. So, when a Typhoon Signal No. 8 or higher is issued, the Hong Kong Stock Exchange (HKEX) pauses its morning trading session. If things clear up before noon, it'll resume trading in the afternoon. But if the warning sticks around, they call it a day. This has been the routine for years. Last month, the financial markets shut down two Fridays in a row due to a double whammy of typhoons and rainstorms.
The development: Investors and businesses in Hong Kong are pretty over all the market shutdowns due to inclement weather, and a task force has been looking into ways to keep them open during typhoons. Click the link here for more.
Amazon's first internet satellites
The backstory: The satellite broadband network has two major players at the moment – Starlink (by SpaceX) and OneWeb. Currently, SpaceX has 4,812 Starlink satellites in operation, and OneWeb has 632. There are smaller businesses, like Viasat and HughesNet, that are also using satellites to play with broadcasting broadband internet, too. This sector has become a bit of a race to see who can get better internet connectivity to governments, companies and consumers whose accessibility may be limited.
More recently: In 2018, Amazon threw its hat into the satellite broadband ring when it began researching and developing "Project Kuiper." Amazon committed more than US$10 billion to the project.
The development: Amazon is officially launching its first two demo internet satellites on October 6 from Cape Canaveral, Florida, on the Atlas V. This mission is being called "Protoflight." It's the first real step for Amazon to enter the satellite internet market. Click the link here for more.
To end, we'll look into:
Genes and vegetarianism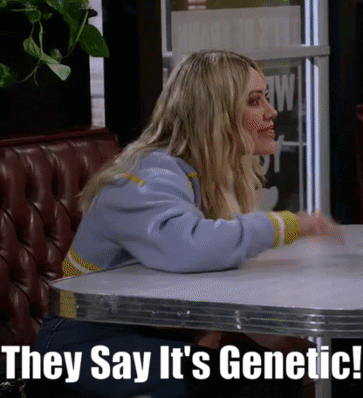 Cutting meat out of your diet is a big decision. Vegetarianism and veganism can be challenging lifestyles to stick with, especially in certain cultures and regions. But can your genes also play a role in whether you can go entirely meatless? Or is it all about outside factors and willpower?
On Wednesday, a new study was published in PLOS One that explores genetic factors for living with these types of diets long-term. Researchers were able to determine that your genes could be contributing to whether or not you're well-suited for vegetarianism.
"At this time, [what] we can say is that genetics plays a significant role in vegetarianism and that some people may be genetically better suited for a vegetarian diet than others," says lead study author Dr. Nabeel Yaseen, a professor of pathology at Northwestern University. Click the link here for more.
In other news ...
🔢Numbers:
📉Market snapshot and key quotes:
In the US: US stocks closed lower as investors exercised caution on Thursday, mindful of Friday's upcoming jobs data release.
In Hong Kong: Hong Kong stocks rebounded, mirroring Wall Street's positive performance from the previous day, while China's markets remained closed for a weeklong holiday.
📊Top gainers/losers and company news:
In the US: Lucid saw a 7% drop after introducing a more affordable version of its Air electric luxury sedan.
Clorox sank over 5% due to a cyberattack that affected sales and profitability during the recent quarter.
In Hong Kong: JD.com gained over 1%, and NetEase rose almost 1%, while Tencent and Baidu both rose by 0.7%.
👀The numbers everyone is watching:
In the US: Economists polled by Dow Jones anticipate a 170,000 increase in nonfarm payrolls for September, down from the 187,000 jobs added in August, indicating potential changes in the labor market.
In Hong Kong: China has a weeklong holiday.
📅To check out our economic calendar for this week, click here.
More headlines ...
💣Deadly missile strike on northeastern Ukraine: In one of the deadliest airstrikes since the war in Ukraine began in 2022, a Russian missile hit a grocery store and cafe in the Kharkiv region on Thursday. There were 51 casualties, including children, and the building has been totally destroyed. This is one of the worst civilian death tolls from a single Russian strike.
♒Massive flooding in India: Recently, India has been hit by downpours that have led to damaging floods. After a "cloudburst" of rain pummeled the northeast, Chungthang Dam completely burst, causing even worse flooding in the Himalayan state of Sikkim on Wednesday. At least 14 people have died, and around 100 are still missing.
✈Putin speaks on Wagner crash: In August, Wagner leader Yevgeny Prigozhin and others were in a plane crash in Russia, killing all on board. Speculation circled that it could've been orchestrated by Russian President Putin as payback for Prigozhin's short-lived rebellion in July. But Russia called that an "absolute lie." On Thursday, Putin said pieces of grenade were found in the victims' bodies and hinted that Prigozhin was a drug user, saying they "found not only US$10 million in cash, but 5 kilograms of cocaine" in the Wagner offices in St. Petersburg.
🥵Record heat in September: If you thought this past September didn't feel like a transition into Autumn, you'd be right. New data shows this was the hottest September on record globally, the fourth consecutive month to break records this year. It broke the record held in 2020 by 0.5 C. One scientist referred to it as "absolutely gobsmackingly bananas."
💣Russian nuclear testing: During the Cold War, the US and the Soviet Union tried to develop nuclear-powered rocket engines, but they both suspended the projects, believing they were too dangerous. In 1996, Russia signed and ratified the international Comprehensive Nuclear Test Ban. But, on Thursday, it tested an experimental nuclear-powered cruise missile. Russia is now considering stepping away from the testing ban.
📄European Granada summit: Europe seems to be becoming more and more fractured, as issues like the war in Ukraine and the migrant crisis lead to different approaches and opinions in the region. On Thursday, 50 European leaders are flying into Granada, Spain, for a summit to hash out some of the problems the region has been facing. Russian President Putin and Belarus President Lukashenko weren't invited, but everyone else is expected to show up.
🕵️‍♀️Taiwan Huawei probe: With US semiconductor export restrictions also applying to other countries when they use American technology to make chips, Taiwan is looking into its own tech exports to mainland China. A recent Bloomberg report revealed several Taiwanese companies working with Chinese firm Huawei on building its chipmaking plants. Taiwan has now said it will investigate those firms to see if they're violating US sanctions
📱WhatsApp hack: On Thursday, Hong Kong's privacy commissioner revealed that almost 900 people in the city had been victims of data breaches over the last month. Hackers got into the WhatsApp accounts of social services and schools to impersonate them and defraud people, with details, including names and phone numbers, for users, school staff, parents and students being compromised. Officials confirmed that everyone affected had been notified by the organizations.
📰X removes headlines from news links: In another X/Twitter development, posted article links won't include headlines anymore, just the header image from the article and the domain site name. Some people find this annoying, and many users have purposely been posting misleading and joke info with unrelated links.
💉Asian Games doping: The 2023 Asian Games in Hangzhou are closing this weekend, but not before a doping scandal is uncovered. Three failed doping tests have been recovered in just 24 hours. Uzbek cyclist Aleksey Fomovskiy, Philippine mountain bike rider Ariana Evangelista and Saudi distance runner Mohammed Yousef Alasiri all reportedly failed their drug tests. Afghan boxer Mohammad Khaibar Nooristani also failed a test in September, the first known doping case at the Games.
💻Apple and DuckDuckGo?: Google is in the middle of a major antitrust trial, accused of illegally protecting a search engine monopoly. As a part of this trial, the court is unsealing records that supposedly contain negotiations between Apple and search engine DuckDuckGo about possibly replacing Google as the default search engine for the private mode on Safari.
🚗Cadillac heads to Europe: US carmaker GM has largely been absent from the European market for a while after losing money there for decades. But, the company is set to give Europe another try with its Cadillac brand, this time bringing its EV Lyriq SUV to Switzerland next year, with plans to expand to several other European countries. With a starting price of 82,000 Swiss francs (US$89,705), the model is on par with similar cars from BMW and Audi.
⚡Singapore's move toward green energy: Singapore has been looking to adopt more green energy sources, but it doesn't have much space to build solar and wind farms. To work around this problem, infrastructure developer Morrison & Co. has started talking with possible partners for a huge battery project based in Indonesia that Singapore can import energy from.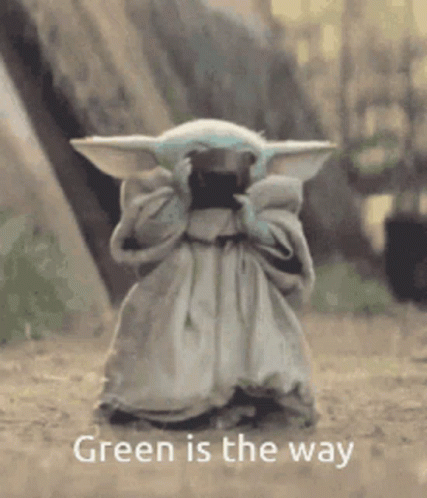 🏨Michelin keys?: We're all familiar with the Michelin Guide, which ranks some of the best restaurants in the world using a star system. The publication is now moving into the hotel world with plans to rank "the most exceptional hotels across the world" using keys instead of stars. The first Michelin keys will come out next year, and the factors the Guide is ranking them on include local character, individuality, excellence in architecture and interior design, top service and comfort and a consistent value-for-price.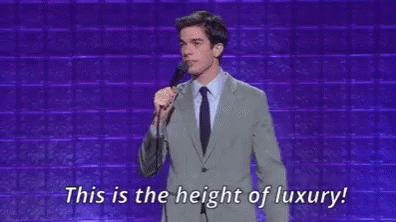 ---
Enjoying our TMS Headlines?
Forward it to a friend! After all, sharing is caring.
Anything else? Hit reply to send us feedback or say hello. We don't bite!
Written and put together by Joey Fung, Vanessa Wolosz and Christine Dulion