World
From the Israel-Hamas war to an underground sea – Here are today's Headlines
On Saturday, Hamas launched a surprise attack in one of the biggest invasions of Israeli territory in 50 years.
A few minutes every morning is all you need.
Stay up to date on the world's Headlines and Human Stories. It's fun, it's factual, it's fluff-free.
To start off, we're looking into:
Israel-Hamas war
The backstory: In 1948, Israel was formed, and Palestinian residents were forced out of the central part of the land. Later, Palestine was split into two territories, with Israel between them – the West Bank and Gaza. Gaza is south of Israel, which controls its airspace, borders and sea. Electricity and energy are also supplied from Israel. People and goods cannot freely enter or leave the Gaza Strip.
More recently: Since 2007, Gaza has been blockaded, with Israel trying to keep the militant group Hamas at bay after it took power. Today, over two million Palestinians live in the enclave.
The development: On Saturday, Hamas launched a surprise attack in one of the biggest invasions of Israeli territory in 50 years. This series of attacks has killed hundreds of Israeli civilians and injured thousands more – the exact numbers vary, but the death toll is estimated at over 1,000. There are also reports that over 100 people have been kidnapped from Israel. On Sunday, Israel formally declared war against Hamas. Click the link here for more on the situation.
Macau's Golden Week boom
The backstory: Macau, a popular destination for Chinese tourists, is famous for its entertainment and gambling scene. It's the only place in China where gambling is allowed, and it's packed with top-notch casinos, hotels, dining and entertainment.
More recently: China's economic growth has shown signs of slowing down, possibly dipping below the 5% mark. Meanwhile, Macau is changing its focus. Instead of relying on high-rolling gamblers, it's working to become a world-class entertainment hub, much like Las Vegas.
The development: The recent Golden Week holiday from September 29 to October 6 saw a surge in tourists to Macau. This holiday, combining the Mid-Autumn Festival and National Day, led to a rush in flight bookings. During Golden Week, Macau's casinos went all out to attract visitors, hosting events like poolside dance parties with NBA star Shaquille O'Neal, fireworks, music festivals and concerts by famous Hong Kong singers. Click the link here for more.
OpenAI's chip plans
The backstory: Last year, when ChatGPT emerged on the scene, it sparked a frenzy in the world of artificial intelligence (AI). Everyone from tech giants like Google and Microsoft to smaller players wanted a piece of the action. A big part of this AI revolution was the demand for specialized AI chips, also known as AI accelerators, which are crucial for the latest generative AI technology.
But running ChatGPT comes at a cost. Each question you ask costs around 4 cents, according to analyst Stacy Rasgon from Bernstein. If ChatGPT's queries were to reach even a fraction of Google's search volume, we'd be talking about an initial investment of US$48.1 billion in GPUs, along with an annual chip bill of US$16 billion. In May, OpenAI's CEO Sam Altman raised concerns about a shortage of AI chips.
The development: OpenAI is reportedly exploring possibly creating its own AI chips. According to insiders in the know, it's even considering potential acquisitions in this field. Click the link here for more.
To end, we'll look into:
Nobel Peace Prize winner
The winner of the 2023 Nobel Peace Prize was announced on Friday by the Norwegian Nobel Committee. It went to Narges Mohammadi, an Iranian rights activist and journalist who is currently serving time in prison for her political advocacy. The committee awarded Mohammadi the prize for "her fight against the oppression of women in Iran and her fight to promote human rights and freedom for all."
Last September, mass national protests began in the country following the death of Mahsa Amini, who died in morality police custody after she was brought in for not wearing her hijab appropriately. Women were mostly the driving force behind these demonstrations. The prize also goes to those women and girls, with the committee saying that it "recognizes the hundreds of thousands of people who, in the preceding year, have demonstrated against Iran's theocratic regime's policies of discrimination and oppression targeting women." Click the link here for more.
In other news ...
💔Deadly earthquakes in Afghanistan: Afghanistan's public health system relies mostly on foreign aid, which has dried up a lot since the Taliban took over the government in 2021. On Saturday, the country experienced major earthquakes, which killed at least 2,400 people. With a crippled health system, treating the disaster victims will be challenging.
📄Palestine requests an emergency Arab League meeting: With the mounting violence between Israel and Hamas and Israel's declaration of war, the Palestinian Authority has called for an emergency Arab League meeting.
🔫North Korea-Russia arms supply?: For months, there have been rumors of a possible arms deal between North Korea and Russia as Russia tries to work around international sanctions in its war effort. Last month, North Korean leader Kim Jong-Un visited Russia and even saw some of its weapons facilities. According to an American think tank, recent satellite photos show a boost in rail traffic at the North Korea-Russia border, which could suggest that North Korea has started sending arms to Russia.
🕵️‍♀️Missing Hong Kong teen: A mother in Hong Kong issued pleas on Friday for the public to help locate her missing son, 17-year-old Matthew Tsang Hin-chi. On Wednesday, he went missing from school at about 1:30 in the afternoon and was wearing a white shirt, black pants and shoes and a black face mask. His mother, Amy Chan, said he had been dealing with mental stress. The latest police update said he was last spotted walking towards the country park along Hang Shin Link, and they've focused their search on this area.  
⛽A potential Exxon-Pioneer merger: Oil giant Exxon Mobil is in talks to buy out a smaller oil and gas producer, Pioneer Natural Reserves, for US$60 billion. This would be the biggest deal of the year, but Exxon needs the US government's approval first. Based on the Biden administration's crackdown on oil companies after price surges this year, that might not be easy.
💲Evergrande investor to pause payments: Chinese real estate giant Evergrande has been going through one of the biggest debt restructuring plans ever in China amid all of its financial troubles. As part of this restructuring, in August, Dubai-based mobile tech company NWTN said it would invest US$500 million in Evergrande NEV, the firm's electric vehicle (EV) unit, in exchange for a majority of seats on the board and shares. But, according to a Monday filing, NWTN will pause carrying out its obligations under this agreement, as it's not obligated to continue with the financial support "given the current situation."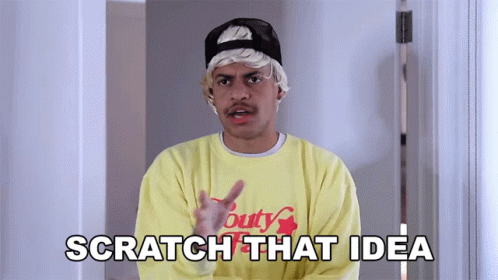 🕶New mixed reality headsets: Apple's Vision Pro and Meta's Quest 3 are slated for release soon, but both companies are already working on their next mixed reality headsets. Apple is looking to make a device that's more comfortable by designing something smaller and lighter. Meanwhile, Meta is looking to make something a little more affordable.
🌀Typhoon Koinu update: As Typhoon Koinu starts to affect Hong Kong, many flights into and out of the city were canceled on Sunday, stranding hundreds at the airport. It's expected to continue causing trouble as it moves past. Officials announced that schools are closed on Monday and have encouraged businesses to make flexible working arrangements. There are also expected disruptions to public transport, as the Observatory issued the Black Rainstorm Warning at 4 a.m. on Monday, and the No.8 Typhoon signal will remain in place until at least 11 a.m.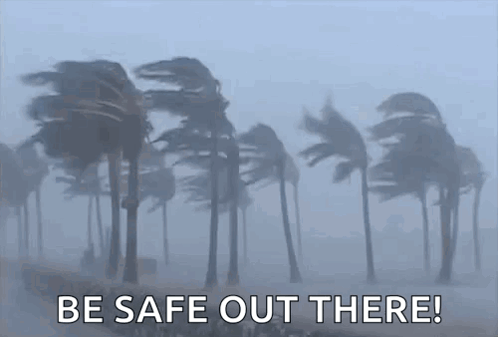 💉Weight loss drugs linked to health problems: Drugs designed to help treat diabetes, like Wegovy and Ozempic, have been making headlines all year as people started to use them for weight loss (which is not what they've been tested or developed for). A new study was just released that suggests that people who take these kinds of injected medications for weight loss could be at higher risk for serious digestive problems like stomach paralysis, pancreatitis and bowel obstructions compared to those taking other types of weight loss medications.
🌊Underground sea: Underneath part of the Earth's crust in the New Zealand area, there's an entire sea of water. Recently, scientists used 3D imaging tech and ocean drilling to find this water reservoir about 3.2 kilometers (2 miles) under the ocean floor. Researchers think this sea could have something to do with easing the strength of earthquakes in the Western Pacific, with the water potentially affecting the pressure of the nearby tectonic plates. They are calling for deeper drilling to find more information about the water, which could lead to a better scientific understanding of larger earthquakes.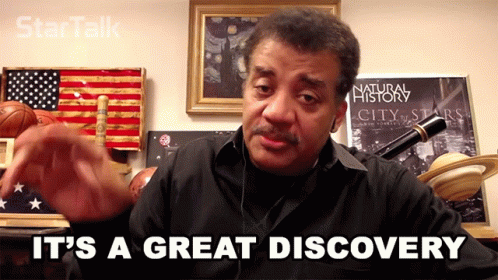 ---
Enjoying our TMS Headlines?
Forward it to a friend! After all, sharing is caring.
Anything else? Hit reply to send us feedback or say hello. We don't bite!
Written and put together by Joey Fung, Vanessa Wolosz and Christine Dulion