World
From a look back at the Asian Games to cute football mascots – Here are today's Headlines
On Sunday, Hangzhou brought the 19th Asian Games to a close with a "joy"-themed ceremony.
A few minutes every morning is all you need.
Stay up to date on the world's Headlines and Human Stories. It's fun, it's factual, it's fluff-free.
To start off, we're looking into:
Asian Games wrap-up
The backstory: The Asian Games has a rich history dating back to 1951. This event is like the Olympics but exclusively for Asian nations. The 19th Asian Games in Hangzhou, China, kicked off two weeks ago, and it's been making headlines for being the largest edition ever.
The development: On Sunday, Hangzhou brought the 19th Asian Games to a close with a "joy"-themed ceremony. Like the opening ceremony, it featured a digital athlete extinguishing the ceremonial flame and making a symbolic run through the stadium before disappearing into the sky. There was also the symbolic handover of hosting duties for the 2026 Asian Games to Nagoya, Japan.
During this year's Asian Games, China dominated the medal table for the 11th time in a row, snagging 201 gold medals. That's a new record, beating its previous 199 gold medals at the 2010 Guangzhou Asian Games. Hong Kong set itself up nicely for next year's Olympics in Paris, nabbing 53 medals in its best showing ever. Click the link here for other notable moments in the Games.
Notre Dame update
The backstory: Notre Dame de Paris is a historic Catholic cathedral in Paris known for its breathtaking gothic design. It's one of the most-visited sites in Europe, seeing about 12 million people annually. But in April 2019, a devastating fire tore through the cathedral, shocking the world. It led to the collapse of the spire and extensive damage to the roof. Fortunately, many valuable artifacts and religious relics were rescued from the flames.
In the wake of this catastrophe, French President Emmanuel Macron vowed to restore the 860-year-old masterpiece in five years. The funds for this reconstruction, which came close to €900 million (US$950 million), were donated from all around the world.
The development: Since the fire, a lot of progress has been made in restoring Notre Dame de Paris. The project, led by the organization Rebâtir Notre Dame de Paris, aims to finish by December 8, 2024, just missing President Macron's goal for the 2024 Summer Olympics. Click the link here for more.
China's computing power goals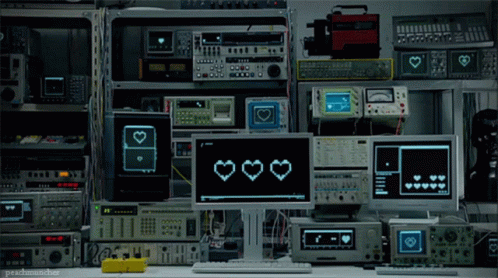 The backstory: Tech competition between the US and China has been simmering for years now. The US is one of the most tech-advanced countries in the world, with a  supercomputing power of 2,344 PetaFLOPS (PFLOPS) and 150 supercomputers (the most of any country). FLOPS represents floating point operations per second and is a unit that measures a computer's performance.
More recently: But as American tech has advanced over the past 20 years, so has China's. The 21st-century brought a tech boom in the nation as it quickly catches up to the US in what's seen as a tech race between these two world powers. China is now the world's top tech manufacturer and has the third-highest computing power in the world (after the US and Japan).
The development: On Monday, China announced its plan to boost its total computing power by over 50% by 2025. It's pushing focus toward supercomputing and artificial intelligence (AI) developments. Click the link here for more.
To end, we'll look into:
Running and mental health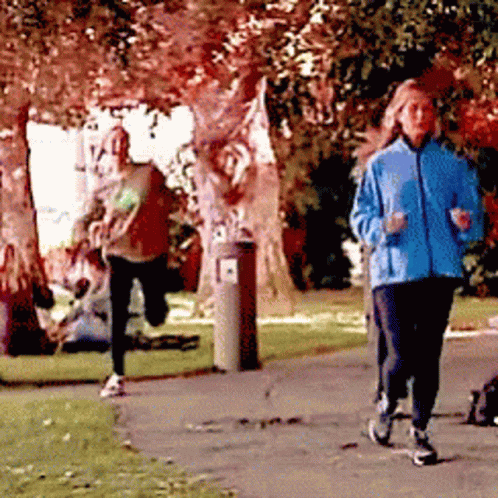 Exercise is seen as a great way to support your mental health. While the links between mental health and exercise aren't totally clear, it's been shown to improve mood and lower anxiety. Exercise triggers the brain to release a flood of endorphins, marijuana-like brain chemicals (endogenous cannabinoids) and other feel-good chemicals. Meeting exercise goals can give you more confidence, and exercise can be a way to increase social interaction. Plus, it can be a healthy coping strategy.
But can exercise be as effective as medication to fight certain mental illnesses?
Recently, the European College of Neuropsychopharmacology (try saying that five times fast) ran a study with 141 participants to compare the effects of running and antidepressant use on the mental health of people with depression and anxiety. Click the link here to see what they found out.
In other news ...
🔢Numbers:
📉Market snapshot and key quotes:
In the US: US stocks were down earlier on Monday but had a comeback at the end of trading as investors recovered from the pressures brought on by the Israel-Hamas conflict.
In Hong Kong: Hong Kong stocks stayed in the green on Monday after a morning trading halt triggered by Typhoon Koinu.
📊Top gainers/losers and company news:
In the US: In response to the Israel-Hamas conflict, major defense and oil companies jumped. Lockheed Martin rose almost 9%, and Northrop Grumman jumped over 11%. Similarly, Marathon Oil rose above 6%, and Exxon Mobil gained over 3%.
In Hong Kong: Chinese hotpot chain Haidilao climbed almost 2%. Oil producer PetroChina jumped 2.6%. Gold producer Zijin Mining rose over 3%.
👀The numbers everyone is watching:
In the US: This week's key events include US wholesale inventories, FOMC minutes, PPI, jobless claims, CPI and quarterly earnings reports from Citigroup, JPMorgan, Wells Fargo and BlackRock.
In Hong Kong: Investors are closely monitoring forthcoming economic data, including trade reports from China.
📅To check out our economic calendar for this week, click here.
More headlines ...
📰Global response to the war in Gaza: Yesterday, we covered the context and developments of the violence that's torn through Israel and Palestine over the weekend, and the international community is still coming to terms with everything going on. Across the Arab states, demonstrations of support for Palestine are materializing, like in Bahrain, Morocco, Turkey, Yemen, Tunisia, Kuwait, Egypt and Lebanon. Meanwhile, China has called for both Hamas and Israel to "remain calm" and "end the hostilities," while Israel had been hoping for a clearer condemnation of Hamas from the country. President Xi strengthened China's statement later on Monday, calling for a ceasefire, after speaking with US Senator Chuck Schumer. Demonstrations supporting each side were also happening across the US and Europe.
💣Hezbollah gets involved in Israel: The Iran-backed Hezbollah militant group based in Lebanon is a longtime enemy of Israel, with the two fighting a war in 2006. On Monday, Israel shelled southern Lebanon after a cross-border raid claimed by the Palestinian Islamic Jihad group, which has been fighting alongside Hamas since Saturday's attack on Israel. Hezbollah responded by striking two Israeli military posts in the Galilee. Israel has said it's responding with artillery fire.
💸Slovakia stops aid to Ukraine: Last week, the pro-Russian Smer party – led by former Prime Minister Robert Fico – won the general election in Slovakia. As the country works to form a new coalition government, it's suspended new military aid to Ukraine. This could be temporary, or it might be permanent; we're not sure until everything is settled with the new government.
👮‍♂️Suspects killed in Ecuadorian prisons: In August, Ecuadorian presidential candidate Fernando Villavicencio was assassinated. Twelve men have been arrested as suspects in this murder. Six of them were killed in prison last Friday, and a seventh was killed over the weekend in a different prison. Ecuadorean President Guillermo Lasso has replaced some security officials following the deaths, and another was taken into custody for questioning.
📩Far-right surge in German elections: Germany has a history of fascism and dangerous populism (for instance, in World Wars I and II). With the rise of far-right parties in other European countries like Italy, Spain and Finland, the world's eyes have been on Germany as it hosts its elections. Two German state elections (Bavaria and Hesse) took place on Sunday night, and the far-right Alternative for Germany (AfD) party did end up pulling in some numbers, while the three parties of the federal coalition government were hit with losses. The AfD came in second place in Hesse and third place in Bavaria.
💰Israel moves to stabilize currency: On Monday, the Israeli shekel fell around 3% against the dollar to 3.95, its lowest point since February 2016. The Bank of Israel has said it'll sell up to US$30 billion of foreign currency in its first-ever sale of foreign exchange to keep the shekel stable as Israel experiences the instability of war.
🤝US-China talks: Monday marked the first US congressional visit to China since 2019, with a six-member team led by US Senate Majority Leader Chuck Schumer meeting top Chinese officials, including President Xi Jinping. The officials spoke about their joint interests. Xi said the two countries don't need a confrontation and that the world can accommodate both in their development and prosperity. The US side emphasized the need for fairness, stability and responsible competition. This meeting is seen as a good sign for Xi to potentially attend the APEC summit and meet with US President Biden.
🤑HSBC Citigroup expansion: Banking giant HSBC is pushing to expand in the world's second-largest economy, China, and become the leading wealth manager in Asia. As part of its strategy, it's agreed to buy Citigroup's retail wealth management portfolio in mainland China, which handles about US$3.6 billion worth of assets. The deal is expected to close in the first half of next year.
💉Shingles vaccine deal: Western pharma companies have been working to get a bigger share of China's drug market. Chinese vax giant Zhifei is now making a deal with British drugmaker GSK for the exclusive distribution rights of GSK's shingles vaccine, Shingrix, in China for US$3.05 billion. This deal will make the vaccine more widely available throughout China, accessible in over 30,000 locations.
👵Oldest ever skydiver?: The Guinness World Record for the oldest skydiver was awarded to a 103-year-old Swedish woman named Linnéa Ingegärd Larsson last year. Last week, 104-year-old Chicago woman Dorothy Hoffner tried to break that record with a tandem jump in northern Illinois. She touched down safely on the ground, but her record hasn't been fully certified yet. She'll turn 105 in December and said she might try a ride in a hot-air balloon next.
🏃‍♂️Fastest marathon run: On Sunday, 23-year-old Kenyan Kelvin Kiptum broke a world record after finishing the Chicago Marathon in a stunning time of 2 hours and 35 seconds. It was his third marathon ever and his first in the US. In April, he snagged the second-fastest time in marathon history, finishing in 2:01:25 at the London Marathon.
🐕‍🦺Cutest football mascots: On Sunday, the Brazilian Série A club Fortaleza Esporte Clube team came out onto the field with dogs that would be available for adoption after the game. The club partnered with the animal shelter Abrigo São Lázaro to bring the adoption to the stadium. Most of the dogs were well-behaved during the procession – but all of them were definitely cute.😍
---
Enjoying our TMS Headlines?
Forward it to a friend! After all, sharing is caring.
Anything else? Hit reply to send us feedback or say hello. We don't bite!
Written and put together by Joey Fung, Vanessa Wolosz and Christine Dulion