World
From the EU's aid to Palestine to the GOAT pumpkin – Here are today's Headlines
An emergency meeting to discuss the EU's Palestinian aid program was set for Tuesday.
A few minutes every morning is all you need.
Stay up to date on the world's Headlines and Human Stories. It's fun, it's factual, it's fluff-free.
To start off, we're looking into:
EU Palestinian aid
The backstory: Over the weekend, Hamas launched an attack on Israel from Gaza. They fired rockets and broke through blockades, killing hundreds of Israelis. In response, Israel carried out airstrikes on Gaza, causing casualties of Palestinian civilians and damaging infrastructure. Israel has declared war on Hamas, pledging to eliminate their hideouts. But, a blockade restricts Palestinians' ability to leave the conflict zone. Since the attack, there have been over 1,500 deaths and reports of over 100 people kidnapped.
More recently: On Monday, EU Commissioner Oliver Varhelyi said there would be a suspension of payments in the Palestinian development aid program. But it seems he overstepped with this statement. Several member-states were surprised by the announcement, upset that they hadn't been consulted. An emergency meeting to discuss the issue was set for Tuesday.
The development: On Tuesday, the EU made it clear that there wouldn't be any suspension to aid for Palestinian civilians. Click the link here for more.
Disinformation on Israel and Palestine
The backstory: Over the past few years, the spread of disinformation on social media has become an epidemic. Mis- and disinformation can come in the form of out-of-context info and details, deepfakes and straight-up lies. Because there are no filters for instantly identifying fake news, it can be posted and spread quickly on platforms like Facebook, Instagram, TikTok and X (formerly Twitter). Many people get their news via social media instead of traditional media (newspapers, TV news), so this problem affects how entire demographics understand what's happening in the world.
The development: As the violence in Israel and Palestine erupted over the weekend, social media was immediately lit up with various reports, media and rumors related to everything going on. The sensitivity of the situation, chaotic news coming from all directions and the social media free-for-all have created a hotbed for the spread of misinformation, especially on X. Click the link here for more on what's going on.
China-Saudi ties
The backstory: Saudi Arabia and China have a noteworthy relationship when it comes to oil. China has long relied on Saudi Arabia, which accounts for roughly 18% of its crude oil imports, making the kingdom its main oil supplier. This relationship has been a cornerstone of their economic ties.
More recently: In 2016, Saudi Arabia launched Vision 2030 to diversify its economy and reduce its reliance on oil. It aims to put Saudi Arabia into the top 15 global economies by 2030. Meanwhile, Hong Kong has been exploring new investment opportunities and looking to strengthen ties with different regions, including the Middle East. Hong Kong's Financial Secretary Paul Chan visited Bahrain and Saudi Arabia last year to talk about potential business collaborations.
The development: In an interview with the South China Morning Post, Ayman bin Mohammed Al-Sayari, the governor of the Saudi central bank, shared its strategy to strengthen its relationship with the People's Bank of China. Click the link here for more on their three-pronged approach.
To end, we'll look into:
Are we living in a simulation?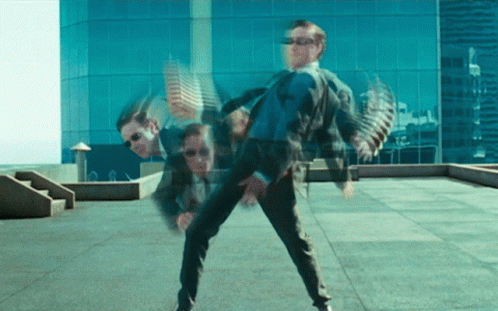 Not to get all "Matrix" on you guys, but we could be living in a simulation.
This idea is nothing new. The "Simulation Hypothesis" has been around since 2003. It's the idea that our lives are all really playing out in some kind of computer simulation. It was first popularized by philosopher Nick Bostrom, who said that at least one of three things must be true: all human-like groups in the universe die out before developing simulated reality tech; if any do create this technology, then they don't actually run the simulations; or at least one runs simulated realities, and they're able to make lots of simulations.
Rizwan Virk, author of the 2019 book "The Simulation Hypothesis," explains: "[Bostrom] says that if even one civilization got to the point of creating one of these high-fidelity simulations, then they can create literally billions of civilizations that are simulated, each with trillions of beings because all you need is more computing power." Click the link here for more.
In other news ...
🔢Numbers:
📉Market snapshot and key quotes:

In the US: US stocks closed higher on Tuesday while Treasury yields declined as investors considered potential geopolitical risks related to the Israel-Hamas conflict.
In Hong Kong: Hong Kong stocks rose on Tuesday, driven by the US Fed officials' comments that boosted hope for no further interest rate hikes this year.
📊Top gainers/losers and company news:

In the US: PepsiCo reported better-than-expected Q3 results, closing up nearly 1.9%. The company also raised its earnings outlook.
Rivian Automotive surged 4.6% after an upgrade from UBS shifted it from a neutral to a buy rating.
Unity Software jumped over 1% after announcing the retirement of CEO John Riccitiello.
In Hong Kong: Meituan jumped 3.1%, while Alibaba and JD.com surged over 1%.
👀The numbers everyone is watching:
In the US: This week's key events include FOMC minutes, PPI, jobless claims, CPI and quarterly earnings reports from Citigroup, JPMorgan, Wells Fargo and BlackRock.
In Hong Kong: Investors are closely monitoring forthcoming economic data, including trade reports from China.
📅To check out our economic calendar for this week, click here.
More headlines ...
♒Deadly Himalayan floods: Over the weekend, torrential rains caused enough flooding in northern India to damage the dam on Lohnak Lake, leading to more extreme flooding in the Himalayas. The death toll hit 74 on Monday, with 101 people still missing in the region. The search for survivors is difficult because of the damage done to roads, bad weather and issues with communication.
💔Death toll climbs in Afghanistan: Afghanistan's buildings and infrastructure have been damaged through decades of war, and foreign aid that used to be available has run low since the Taliban took control in 2021. On Sunday, a series of powerful earthquakes devastated the country, leading to the deaths of at least 2,400 people and injuring over 2,000 more (according to the Taliban). Rescue operations have been challenging without proper resources, and now they're starting to come to a close as the likelihood of finding survivors shrinks.
✈Canceled flight chaos in Israel: With the continued violence and attacks affecting different parts of Israel, major airlines have started suspending and delaying flights in and out of the country. Most still running are operated by Israel's national airline El Al, and regional ones like Turkey's Pegasus Airlines and Greece's Blue Bird Airways.
📨China on Human Rights Council: On Tuesday, the UN General Assembly voted yes for China to be on the Human Rights Council uncontested. This will be China's sixth term on the council. Russia was denied a spot on the council, which follows the country being expelled last year after it invaded Ukraine.
🌍New climate change study: The human body can only tolerate so much when it comes to the combined impacts of heat, humidity, sun exposure and natural conditions factors – a combo known as the wet bulb temperature. In a recent study, researchers adopted a wet bulb temperature bracket, outside of which humans have a hard time surviving. They found many regions are at risk from rising heat and humidity that puts them outside of this bracket if global temps exceed 1 C from now, putting billions of people at risk of dying.
🛰ISS leak: In 2021, the Nauka module was added to the International Space Station (ISS) to be used for docking, spacewalking and as a new area for science experiments. On Monday, Russian cosmonauts noticed a coolant leak in the module. The station and the crew aren't in danger, and ground crews are currently figuring out the issue.
🏢Chinese consulate attack: On Monday, police in San Francisco shot and killed someone who drove their car into the Chinese consulate. A witness said the driver shouted, "Where's the CCP," and the police said they are working with the US State Department and the Chinese consulate to investigate the incident.
🚗UAW strikes grow in North America: Since mid-September, over 9,000 members of the United Auto Workers (UAW) union in the US have been striking at two assembly plants and 18 parts and distribution centers for General Motors (GM) after new work agreements couldn't be agreed on. On Monday, GM failed to make an agreement with 4,300 workers represented by Canadian union Unifor, which has now decided to join the UAW strikes, making the labor dispute an international issue.
🤑China considers new stimulus: China could fall short of its 5% economic growth goals for the year as it deals with a growing property crisis and rising deflation pressure. The government is reportedly considering raising its budget deficit to spend on infrastructure, which could put it above its 3% budget deficit cap set in March. If the plan goes ahead, an announcement could be made as early as this month.
👩‍⚖️SBF's ex testifies: Sam Bankman-Fried's (SBF) fraud trial for his involvement in the FTX collapse started last week. On Tuesday, his ex-girlfriend, Caroline Ellison, who ran FTX's sister hedge fund Alameda Research, took the stand as the US government's star witness (a part of her own plea deal made in December). Government lawyers say that SBF used Ellison as "a front," while she worked at Alameda. Ellison testified that SBF directed her to commit crimes and take customers' money.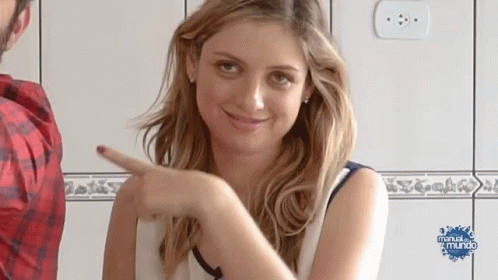 💸Country Garden default: Major Chinese property developer Country Garden is experiencing the effects of ongoing real estate problems in China. Over the past few months, it's been trying to avoid a collapse by selling off assets and working to restructure liabilities and delay debt payments. But, on Tuesday, the company announced it couldn't pay back a loan, and it expects to miss more upcoming payments. It currently has about US$187 billion in liabilities.
🧠AI brain cancer tool: A glioma is a type of tumor that starts in the brain or spinal cord. Patients with this condition can sometimes live up to five years (only about 5%), but the median survival rate is 1-1.5 years. On Tuesday, researchers from Hong Kong, Beijing and South Korea, led by the Hong Kong University of Science and Technology, said they'd developed an AI-powered tool to help predict the prognosis for brain cancer patients. This could lead to more precise treatments and an increased survival rate.
👜Pharrell's HK show: On Tuesday, Louis Vuitton announced that creative director Pharrell Williams will hold his second show, a "pre-fall show" for his menswear line, in Hong Kong this November. The brand said it "found the cultural vibrancy of this island archipelago an ongoing source of inspiration."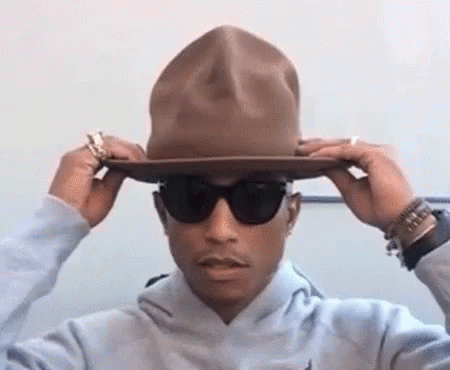 🐄Lego Animal Crossing: Last week, Lego announced it would partner up with the popular videogame Animal Crossing to create a new set. On Tuesday, we got our first look at the five Lego sets that'll be released on March 1, 2024.
📺Seinfeld reunion?: Classic New York sitcom "Seinfeld," which changed the game of comedy, could be coming back (in one way or another) about 25 years after its run ended with the entire main ensemble in jail. On Saturday, Jerry Seinfeld had a standup comedy show in Boston, where he told the audience: "Here's what I'll tell you, OK, but you can't tell anybody. Something is going to happen that has to do with that ending. Hasn't happened yet. ... So you'll see, we'll see."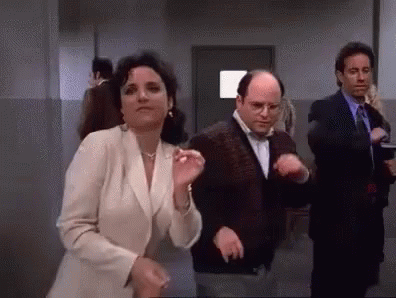 🎃It's the Great Pumpkin, Charlie Brown: The 50th World Championship Pumpkin Weigh-Off just took place in California, where the world record for the heaviest pumpkin was broken. Grown by US teacher Travis Gienger, this pumpkin weighed in at 1,247 kg (2,749 lbs), beating out the previous record of 1,226 kg (2,702 lbs) set by Italian Stefano Cutrupi. Gienger named the pumpkin Michael Jordan because it's 2023 (Jordan's jersey number was 23) and because it's the greatest of all time. 🐐🐐🐐
---
Enjoying our TMS Headlines?
Forward it to a friend! After all, sharing is caring.
Anything else? Hit reply to send us feedback or say hello. We don't bite!
Written and put together by Joey Fung, Vanessa Wolosz and Christine Dulion