World
From China's deal with Sri Lanka to an amazing reunion – Here are today's Headlines
China has announced a preliminary agreement directly with the island nation concerning its China-related debts.
A few minutes every morning is all you need.
Stay up to date on the world's Headlines and Human Stories. It's fun, it's factual, it's fluff-free.
To start off, we're looking into:
China-Sri Lanka debt deal
The backstory: Sri Lanka is in the midst of its most severe economic crisis in years. Things took a turn for the worse in May 2022 when it defaulted on foreign debt payments for the first time in its history. So, Sri Lanka turned to the International Monetary Fund (IMF) last year for help. It secured a preliminary agreement for a bailout package of US$2.9 billion. China holds most of Sri Lanka's debt, US$7.4 billion.
The development: China has announced a preliminary agreement directly with the island nation concerning its China-related debts. The specifics are still under wraps, but it was confirmed by China's Foreign Ministry this week. This deal came from independent talks apart from what's happening with the IMF and other creditors. Meanwhile, the IMF, along with Paris Club members, including Japan, and other lenders like India, are gearing up for talks in Morocco this month about a debt restructuring plan for Sri Lanka. The idea is to reach an agreement that's fair for all creditors and doesn't favor payments to one over another. Click the link here for more.
EU vs. ASEAN AI guide
The backstory: Remember last year when generative artificial intelligence (AI) caused a big stir thanks to OpenAI's ChatGPT? It burst onto the scene and created a buzz about the technology. But the world is on high alert, with countries like the US, the EU, Brazil and China racing to establish AI regulations to prevent its potential misuse.
More recently: So far, the EU is leading the charge. The bloc aims to create a global framework that other countries can follow. Its AI Act is in the final stages of negotiation, with plans to make it operational by late 2025. This law divides AI into "low and minimal risk," "high risk" and "unacceptable" categories. Plus, it emphasizes transparency, with rules for disclosing artificially generated content and registering foundational models.
The development: When we look at Southeast Asia, it's a different story. The region has its own rules amid a complex web with many different cultures and laws. So, its approach to AI regulation is a little less "one-size-fits-all." Click the link here for more.
Developments in organ transplants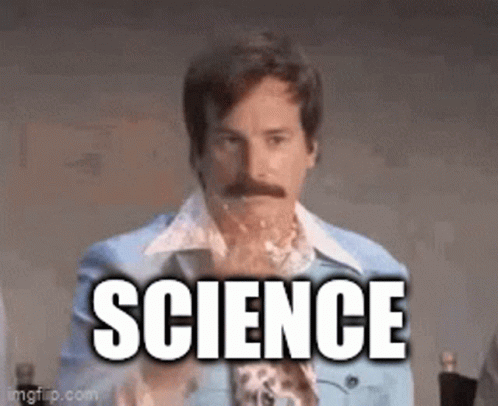 The backstory: All over the world, the ordeal of trying to get an organ transplant is complicated. People experiencing organ failure often have to wait on transplant lists with time they don't really have. But, the supply of organs also isn't enough to fill the need. According to the World Health Organization (WHO), the organ supply fits less than 10% of the global need. Apart from getting more people to consent to organ donation, what can we do about this?
Well, one option is to use non-human organs. This concept is known as a "xenotransplant." And we've been doing stuff like this for almost 100 years. But, there are ethical and other concerns surrounding the whole situation.
The development: Scientists just reported that they've been able to keep a monkey with a genetically engineered pig kidney alive for more than two years. This is a major milestone in developing animal-to-human organ transplant science. Click the link here for more on this development.
To end, we'll look into:
The environmental impact of AI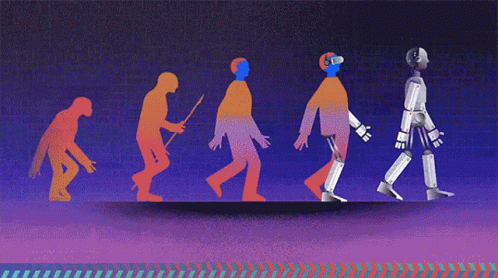 Artificial intelligence (AI) has been touted as a tool to help the environment and even potentially solve the climate crisis. But can it, really?
In some ways, yes. For one thing, AI can help us to understand climate and environmental-related data better so that we can act on it.
Based on a study commissioned by Microsoft, AI applications used in the agriculture, water, energy and transport sectors could lead to a 4% cut in greenhouse gas emissions by 2030. We can even use AI to monitor deforestation and send alerts when it detects illegal logging. Or to track endangered species and prevent poaching.
But what if AI has become part of the problem we're trying to fix? Click the link here for more.
In other news ...
🔢Numbers:
📉Market snapshot and key quotes:
In the US: US stocks closed lower as inflation concerns persisted and Treasury yields rose.
In Hong Kong: Hong Kong stocks surged on Thursday following the news of China's investment fund acquiring a stake in the country's banking giants.
📊Top gainers/losers and company news:
In the US: Walgreens Boots Alliance saw an over 7% jump as the company reported narrower losses and significant progress in cost-cutting efforts.
In Hong Kong: China Construction Bank rose over 5%, Bank Of China and Commercial Bank of China both jumped over 4%,
👀The numbers everyone is watching:
In the US: The Labor Department's report revealed a 0.4% monthly increase and a 3.7% year-over-year rise in the consumer price index, which was above expectations.
In Hong Kong: Investors are closely monitoring forthcoming economic data, including trade reports from China.
📅To check out our economic calendar for this week, click here.
More headlines ...
💣Israel strikes Syria: For years, Israel has been launching airstrikes against what it says are Iran-linked targets in Syria, including the Aleppo and Damascus airports. On Friday, Iran's foreign minister was supposed to visit Syria, but Israel sent off a series of strikes on the Damascus and Aleppo airports, putting both out of service. A Syrian military source says that the attacks were launched to distract from Israel's war in Gaza.
✈Egypt facilitates aid flights: Yesterday, we reported on the humanitarian crisis in Gaza, with civilians unable to flee, power and water cut off and supplies running low. The Palestinian side of the Rafah border crossing between Gaza and Egypt's Sinai Peninsula has been hit by Israeli airstrikes, creating operational challenges. While Egypt is still asking Israel to allow for humanitarian corridors so that aid can get into Gaza, it's now also directing international aid flights for Gaza to an airport in Sinai. But Israel has said no humanitarian corridors will be opened until all of the hostages are freed by Hamas.
💰The US blocks Iran's money: Last month, the US and Iran worked out a prisoner swap that also involved unfreezing about US$6 billion worth of Iranian money held due to sanctions. It was transferred to Qatar and can only be used for humanitarian purposes. On Thursday, the US said Iran wouldn't get its hands on that money anytime soon and that the US could refreeze the funds at its discretion. Iran has publicly backed Hamas, although its leader said it was not involved in the recent attack on Israel.
🕵️‍♂️The EU opens a probe on X: Earlier this week, we also covered how disinformation about the Israel-Palestine crisis is spreading across social media – especially on X (formerly Twitter). The EU has warned X (and owner, Elon Musk) about its operations in the past and is now opening an investigation on the platform over how it's allowed illegal content and disinformation to spread. This is the first official EU probe since it implemented its Digital Services Act (DSA). X CEO Linda Yaccarino responded to the EU's warnings and said on Thursday that the platform had removed hundreds of Hamas-linked accounts and flagged or removed thousands of pieces of content since the conflict began.
💣Russia attacks a Ukrainian stronghold: Russia has occupied the Ukrainian city of Donetsk since 2014, but the nearby Ukrainian stronghold of Avdiivka has stopped Russia from getting much militarily out of this territory. Earlier this week, Russian troops began major offensive attacks to try to take Avdiivka. About 2,000 troops, dozens of armored vehicles and jets have allegedly been put to work in these attempts to capture the town.
🚫Bans on pro-Palestine rallies: Different European countries and cities have begun restricting pro-Palestine rallies and protests as the violence between Israel and Gaza continues. French Interior Minister Gérald Darmanin banned all of these demonstrations across France, saying that they could lead to acts of antisemitism. He said more than 100 antisemitic cases have been reported in France since the conflict began. Authorities in Vienna and Berlin have also banned specific rallies in their cities, though protesters in Vienna still held theirs illegally. Germany has also outlawed all Hamas-related activities.
📩A key vote in Poland: On Sunday, Poland will have a new parliamentary election, where a few different controversial issues could hang in the balance. The current ruling right-wing party could get its third term ruling the country, which some Poles fear could weaken the country's position in the EU and hurt the court system. During this election, Poles will also vote in a referendum with questions addressing its immigration system, national retirement age and policy on selling national assets to outside bodies.
💸Cangzhou bank run: There was a run earlier this week on a regional bank in northern China over online rumors that it had a lot of exposure to Evergrande, the struggling real estate giant that defaulted on its debts in 2021. Customers lined up outside Cangzhou bank branches to withdraw their money, even though the bank tried to reassure them that the rumors were "seriously inaccurate" and it has plenty of cash. Officials have urged depositors to remain calm and not believe the rumors.
🛢New US-Russia oil sanctions: On Thursday, finance ministers from the G7 agreed to keep providing Ukraine with economic support as the war continues while also supporting a reconstruction plan for the country. To help rebuild, they'd use the proceeds from frozen Russian assets under this plan, while they won't go so far as to use the actual assets. That same day, the US put more sanctions on two shipping companies for breaking G7 oil price cap rules that are supposed to limit Russia's energy revenue.
🤑Microsoft tax dispute: The US tax authority said that Microsoft owes US$28.9 billion in taxes from 2004-2013, plus penalties and interest. Now, Microsoft is contesting this issue, saying that it doesn't owe that much based on laws passed under former President Donald Trump a few years ago.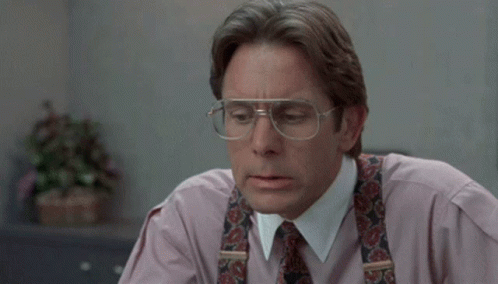 📄AMC CEO was blackmailed: There's been a publicized legal case about an unnamed CEO who was the victim of blackmailing last year, and that CEO was just publicly identified. AMC chief Adam Aron confirmed that he was the victim of this crime, posting on X that he experienced "criminal extortion by a third party" unknown to him "related to false allegations" about his personal life. The case has already been closed.
🛰Starlink cell service: Starlink is SpaceX's satellite broadband internet connection service. SpaceX just launched a new webpage to promote its "Starlink Direct to Cell" service that's coming early next year. The service is supposed to offer cell connection to "existing LTE phones" via the Starlink satellite constellation. But it'll be limited to text in the first year or so of its launch.
🎮New PS5: Sony has revealed a slimmer, lighter PlayStation 5 with a detachable disc drive ahead of this year's holiday season. It's the first big update to the current-gen console, launched in November 2020. The new version will go on sale beginning in November and will have 1TB of SSD storage.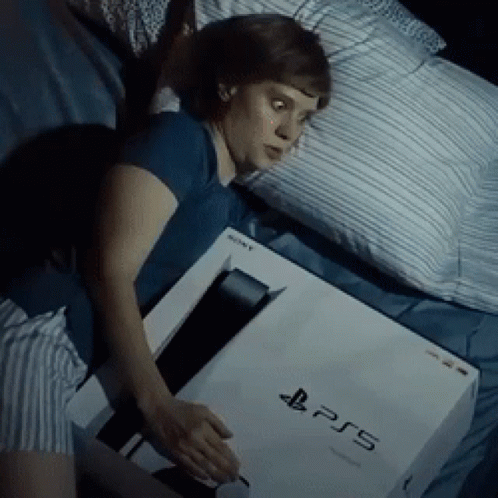 😸The return of Butters: In an amazing story out of California, a long-lost cat has returned to its family. A cat named Butters went missing in San Diego over 12 years ago. When he never returned, the family thought the worst and assumed he'd met his fate with nearby coyotes. But on October 1, an animal control officer in Blythe (which is over 322 kilometers away from San Diego) found Butters in his yard and was able to locate the family because of Butters' microchip. Welcome home, Butters! Check out the reunion below.
---
Enjoying our TMS Headlines?
Forward it to a friend! After all, sharing is caring.
Anything else? Hit reply to send us feedback or say hello. We don't bite!
Written and put together by Joey Fung, Vanessa Wolosz and Christine Dulion