World
From the Taliban and China to Swifties at the box office – Here are today's Headlines
After the US withdrew from Afghanistan in 2021, the Taliban took over the government.
A few minutes every morning is all you need.
Stay up to date on the world's Headlines and Human Stories. It's fun, it's factual, it's fluff-free.
To start off, we're looking into:
Taliban to join China's Belt and Road Forum
The backstory: After the US withdrew from Afghanistan in 2021, the Taliban took over the government. At the time, Taliban leaders promised to talk with Afghan officials to create an "open, inclusive Islamic government." A peaceful transition plan was created, and the Taliban created its own state government. But, no other country has formally recognized this Taliban government, with many concerned about the state of Afghan human rights.
More recently: Since the Taliban came to power, China has sent humanitarian aid to the Afghan people. The two have also stayed strong trade partners. In September, China became the first country to re-establish diplomatic relations with Afghanistan by sending a new ambassador to work with the Taliban government.
The development: This week, China is hosting its third Belt and Road Forum in Beijing to share plans for this international infrastructure project, and Afghanistan is invited. Click the link here for more.
Canon's new chip tech
The backstory: Canon is a Japanese tech firm that's been in the imaging and optical products game since the 1930s. It's well known for its cameras, printers, photocopiers and pro-grade lenses. It also makes semiconductor manufacturing equipment.
Now, let's talk tech. Have you ever heard of extreme ultraviolet lithography (EUV)? It's a technology used in making advanced computer chips. The only company in the world that makes EUV machines is Dutch giant ASML. And EUV is the only tech that can create chips of 5 nanometers and below.
The development: Canon just began selling its nanoimprint semiconductor manufacturing systems, pitching it as a simpler and more accessible alternative to the high-tech tools usually seen in the industry. These machines can create circuits as good as those 5 nanometers created with EUV tech. The company also expects to reach next-gen 2-nanometer production as it makes more improvements. This could be a game-changer in the semiconductor race. Click the link here for more.
Microsoft's Activision deal
The backstory: Last year, Microsoft announced its plan to buy gaming giant Activision Blizzard for US$69 billion. Blizzard is behind hits like World of Warcraft, Call of Duty and Candy Crush. But before this could happen, Microsoft had to jump through some hoops. It's already a heavy hitter in the gaming world with its Xbox console and publishes its own games. Merging the two companies raised some eyebrows about antitrust and monopoly issues.
More recently: Specifically, the US Federal Trade Commission (FTC) filed a lawsuit last year to put the brakes on this deal (which it lost). Meanwhile, the UK also expressed worries over competition and initiated its own investigation.
The development: Microsoft has sealed the deal on the takeover of Blizzard. It now controls big titles like Call of Duty, which positions it as a rival to Sony, the industry's current top player. The UK's regulator, one of the last hurdles, played a crucial role by finally giving the green light. Click the link here for more.
To end, we'll look into:
Literal "green" energy
In trying to create different fuel sources, like hydrogen and methane, we often still have to rely on processes that end up releasing more greenhouse gases and pollution into the air. So, researchers are always looking for new ways to produce more sustainable energy. One way that's going through development is called "artificial photosynthesis."
Plants "feed" themselves by transforming sunlight, water and carbon dioxide into oxygen and usable energy, and scientists are trying to figure out how to replicate this process to make energy for humans to use. Artificial photosynthesis mimics plant photosynthesis, leading to the conversion of solar energy into hydrogen and other fuels (like methane). And it could be way more efficient than some of our other clean energy processes. Click the link here for more.
In other news ...
📄Israel calls for evacuation of north Gaza: On Friday, Israel called for a mass evacuation of over 1 million people from northern Gaza as it prepared to launch a ground invasion into the territory. Initially, Israel set a 24-hour deadline for evacuation, but the UN said that doing so is "impossible" without "devastating humanitarian consequences. "The evacuation deadline was extended until 4 p.m. on Saturday, but safe routes designated by Israel for civilians to use were hit by airstrikes, reportedly killing 70 people. Many north Gazans have decided to stay in their homes.
💣Israel preps for Gaza ground invasion: After a week of dropping (around 6,000) bombs on Gaza, and with the Gaza evacuation deadline passed, Israel is preparing to send its troops into the territory for a ground invasion. Tens of thousands of soldiers will move toward capturing Gaza City to attack the Hamas leadership responsible for the surprise attacks that have killed around 1,300 Israelis since last Saturday. Israel's ultimate goal is to flatten the political and military systems within Hamas.
💔Another earthquake hits Afghanistan: About two weeks ago, and again last Wednesday, Afghanistan suffered a devastating series of earthquakes, leaving hundreds dead and more missing and injured. On Sunday, another massive earthquake hit the western part of the country. Four people have reportedly died, and 153 are reportedly injured.
📩Polish election: Poland held its general election with some referendum voting on Sunday. Exit polls suggest that the three major opposition parties will take the majority of Parliament, but the outcome is still kind of up in the air. These parties want to strengthen ties with the EU and prioritize government reform. Votes are still being counted, and we can expect results by Tuesday morning.
📨"Voice" referendum fails in Australia: Over the past few months, Australia's Indigenous groups and progressive politicians have been pushing for the formation of the "Voice" to Parliament, an Indigenous advisory group giving more political representation to Indigenous people. The change would recognize Aboriginal and Torres Strait Islander people in the country's constitution for the first time. On Saturday, Australians voted on the referendum, which ended up failing, with over 60% of people voting no. On Sunday, Indigenous leaders called for a week of silence and reflection on this result.
📩Ecuador's presidential election: As it faces challenges involving drug-related public violence, Ecuador voted for a new president on Sunday. This comes after presidential candidate Fernando Villavicencio was assassinated in public in August. The run-off election is between banana empire heir Daniel Noboa and attorney Luisa González. Both candidates have worn bulletproof vests during their campaigns.
📹Crowd tracking in Korea: During a Halloween festival in Seoul last year, a crowd surge crushed hundreds of attendees, killing almost 160 people. To avoid another devastating crowd event, Seoul's government plans to use a people counting system around Halloween time this year. The system will automatically monitor crowds using CCTV, alerting authorities of danger signs before people can get in real trouble.
🌞Solar eclipse: A rare annular solar eclipse passed across the Americas over the weekend, impressing stargazers with its "ring of fire" effect. This kind of eclipse happens when the moon passes between the sun and Earth at its furthest point, creating a ring-like appearance. We can also look forward to a total eclipse coming next April.
👨‍🦼Cocaine wheelchair: As a man went through Hong Kong customs on Saturday with his motorized wheelchair, authorities noticed that parts of the chair had been re-stitched. They found 11 kilograms of suspected cocaine inside the chair, worth around US$1.5 million. The man said the chair was lent to him by a friend. An investigation has been launched. He could face up to life in prison if he's found guilty of drug trafficking.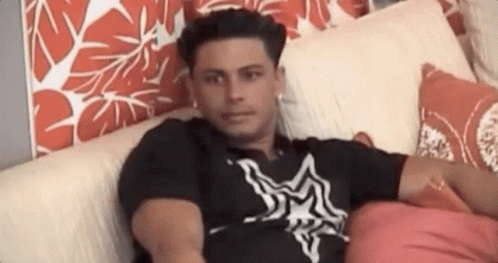 ✋India Olympics bid: Over the weekend, India's Prime Minister Modi confirmed that the country will bid to host the 2036 Olympics. If it wins the bid, it would be the first time for the Olympics to be hosted in India. Modi also said the country will leave "no stone unturned" in trying to organize to host the games. Poland, Mexico and Indonesia have also said they're keen to host the sporting event.
🚢Residential cruise ship: Some people love cruises enough that they never want to leave. For those people, a residential cruise ship startup, Villa Vie Residences, has plans in the works for setting sail in May 2024. The ship offers condos starting at US$100,000 (which is way lower than the only other residential cruise ship currently operating) and promises passengers years of travel aboard.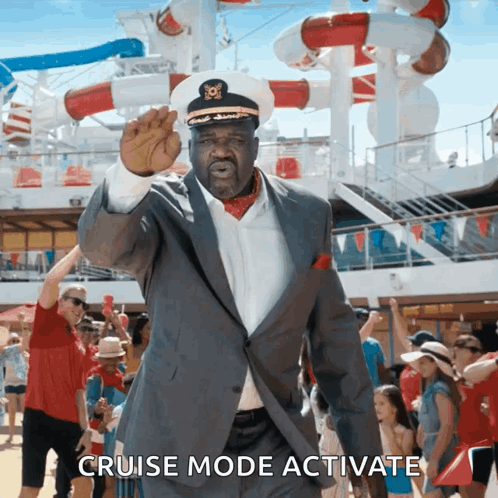 🎤Taylor tops the box office: Over the weekend, Taylor Swift's concert film, "The Eras Tour," ruled at the box office, raking in more than US$126 million around the world. The current record for a concert tour is Justin Bieber's 2011 release "Never Say Never," which brought in about US$73 million. The film will hit other countries in November, including Brazil, South Korea, Malaysia and more. But we'll have to see how the Swiftie fever holds up when Beyoncé releases her own film for the Renaissance Tour in December.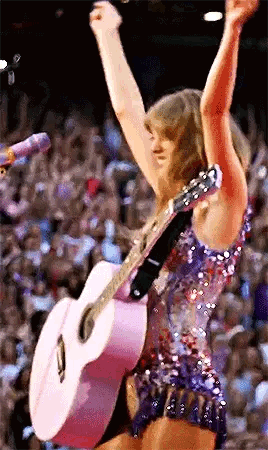 ---
Enjoying our TMS Headlines?
Forward it to a friend! After all, sharing is caring.
Anything else? Hit reply to send us feedback or say hello. We don't bite!
Written and put together by Joey Fung, Vanessa Wolosz and Christine Dulion