World
From what's going on in the West Bank to a Minecraft record – Here are today's Headlines
There are two major Palestinian territories – Gaza and the West Bank.
A few minutes every morning is all you need.
Stay up to date on the world's Headlines and Human Stories. It's fun, it's factual, it's fluff-free.
To start off, we're looking into:
Developments in the West Bank
The backstory: There are two major Palestinian territories – Gaza and the West Bank. Separated by Israel, they're distinct enclaves that have developed differently. The West Bank is east of Israel, bordering Jordan. Almost 3 million Palestinians live there. It's governed by the Palestinian Authority, widely recognized as Palestine's international government, but it's also under Israeli military rule. The West Bank is considered illegally occupied by Israel by most of the international community and Palestine.
The development: As the Hamas attacks unfolded from Gaza last week, there was some celebration in West Bank cities, whose people saw them as a response to Israel's occupation of both Palestinian territories. But the West Bank has since been on military lockdown, and Israeli forces have been trying to block off areas like East Jerusalem, Bethlehem and Hebron. Clashes between Palestinians and Israelis have blown up across the territory. Click the link here for more.
Australia fines X
The backstory: Twitter's transformation started last year when Elon Musk bought the platform for US$44 billion. It's since been rebranded as X. After the takeover, Musk started shaking things up. For example, his focus on "free speech" led to relaxed content rules and moderation, including removing Twitter's Trust and Safety Council, which has handled issues like self-harm, child abuse and hate speech since 2016.
More recently: These shifts in content moderation did not go unnoticed. Just last week, the EU started an investigation into X under the new Digital Services Act (DSA). It's probing X's alleged failure to control the spread of false information surrounding the Hamas-Israel conflict.
The development: In Australia, the e-Safety Commission has fined X AU$610,500 (about US$386,000) for failing to cooperate with an investigation into anti-child abuse practices. The commission said X didn't adequately address its questions about handling child abuse material reports and detection methods. Click the link here for more.
Manchester United sale?
The backstory: British billionaire Jim Ratcliffe is the brains behind the chemicals group Ineos, which he founded in 1998. When it comes to sports, Ineos has left its mark all over the field. For example, it owns Nice, a French Ligue 1 club, and FC Lausanne-Sport in the Swiss Super League.
More recently: Ratcliffe's also a lifelong Manchester United fan. Manchester United is one of the world's most popular football teams and is currently owned by the Glazer family (six siblings) after their father, Malcolm Glazer, bought a controlling stake in the team in 2005. But they've faced a lot of heat for piling debt onto the club. The Glazers recently said they were exploring "strategic options" for the team, hinting they might be open to selling.
The development: Ratcliffe has bid to buy 25% of the club's shares. Another leading contender in the bidding was Sheikh Jassim bin Hamad Al Thani, chairman of Qatar Islamic Bank – but he was only interested in a complete takeover. Now Jassim has withdrawn his bid. Click the link here for more.
To end, we'll look into:
The gray whale problem
Since 2019, North America's Pacific coastline has been experiencing a gray whale problem. Or, more specifically, a dead gray whale problem. Over the past four-ish years, more than 680 dead gray whales have washed up on the western beaches of the US, Canada and Mexico. But scientists haven't been able to figure out why this has been happening. They've decided that there must be some "unusual mortality event" (UME) affecting the whales before they end up on the beaches.
Gray whales are a much-loved part of the West Coast ecosystem. They can often be seen from the beach as they come up for air while migrating to different regions throughout the year. Unfortunately, gray whale populations have been declining. The population on the North American Pacific coast fell this year to its lowest number since the late 1960s and early 1970s.
Now, scientists may have the answer to what's behind this gray whale UME. Click the link here for more.
In other news ...
🔢Numbers:
📉Market snapshot and key quotes:
In the US: US stocks rose on Monday as investors anticipated a wave of corporate earnings reports. Attention also remained fixed on Treasury yields, a key indicator in the financial landscape.
In Hong Kong: Hong Kong stocks closed lower on Monday with concerns that the Israel-Hamas conflict could have wider implications in the Middle East and that the US might consider tightening tech export curbs to China.
📊Top gainers/losers and company news:
In the US: Lululemon rose over 10% and is set to join the S&P 500 this week. Charles Schwab was up 4.7% following better-than-expected earnings per share in the third quarter.
In Hong Kong: Casino operator Sands China and Trip.com dropped over 2%. China's biggest semiconductor producer SMIC slumped fell 2.7%.
👀The numbers everyone is watching:
In the US: Earnings season is in full swing this week, including big names like Johnson & Johnson, Bank of America, Netflix and Tesla.
In Hong Kong: China's Q3 GDP data release is one of the most significant events to monitor this week.
📅To check out our economic calendar for this week, click here.
More headlines ...
🆘Humanitarian aid to Gaza stuck in Egypt: Egypt has been trying to get Israel to cooperate in forming a humanitarian corridor to get necessary aid (like food, water, fuel and medicine) into Gaza as thousands of civilians suffer in the Israel-Hamas conflict. Egypt wants to open up the border crossing between Gaza and its own Sinai peninsula to get aid and evacuate foreign passport holders. But Egypt has said that Israel isn't cooperating, and talks between the two haven't been helpful.
🚗Evacuations near Lebanon border: As Israel stages a series of attacks against Gaza, it's also struggling to avoid major conflict with the Hezbollah militant group at its border with Lebanon. On Monday, Israel announced a mass evacuation effort to move 28 northern Israeli communities away from the border. Many are worried that a second war could break out.
💔Brussels shooting: Two Swedish nationals were killed (and one person was wounded) after a shooting in Brussels, Belgium. A man who said he was a member of the Islamist State took responsibility for the attack online. Belgium raised its highest terror warning after the incident, and the suspect is still on the run.
💼Putin in China: Chinese President Xi Jinping and Russian President Vladimir Putin are getting ready to meet in person again in Beijing this week at the Belt and Road Forum. With both countries criticizing Israel's response to the Hamas attacks last week, the situation will likely dominate their discussion. We can also expect some talk on the war in Ukraine as Russia continues to try to push its invasion.
📩Ecuador picks a new president: Ecuador's search for a new president has finally closed after the results of its run-off election have come in. Center-right candidate Daniel Noboa, the heir to a banana empire, is now set to become the next president. He won the vote at 52.3%.
💬Colombia and Israel at odds: Colombian President Gustavo Petro has so far been hesitant to condemn Hamas following the attacks on Israeli citizens this month. When the Israeli ambassador to Colombia, Gali Dagan, urged him to condemn the attacks, Petro responded that he saw Auschwitz being "copied in Gaza." Dagan called this response antisemitic, and on Sunday, Israel said it would suspend security exports to Colombia. On Monday, Colombia's foreign minister suggested that Dagan should apologize and leave, but he later downplayed this statement, saying that Dagan hadn't been expelled.
📞US-Venezuela talks: Venezuela and the US historically have tense relations, especially over US sanctions and a 2019 Western-backed effort to unseat current Venezuelan President Nicolás Maduro. But, since 2022, there seem to be more talks of cooperation between the two. There are reports that their governments are about to announce a new deal that could mean sanctions relief and lifting bans on opponents of Maduro to run in next year's election.
🚢Adani port: Indian conglomerate Adani Group inaugurated a new deep-sea port on Sunday. The port, Vizhinjam, is making India a viable alternative for docking some of the world's biggest container ships, meaning it can snag more market share of the international maritime trade that China currently dominates.
📄LinkedIn layoffs: LinkedIn has been shifting operations as it restructures its global business, shutting down its Chinese app "InCareer" and pushing layoffs earlier this year. On Monday, the company announced plans to lay off more than 660 people across its engineering, product, talent and finance teams. The move is all part of a strategy to better incorporate artificial intelligence.
👩‍⚖️FTX engineer testifies at SBF trial: Former CEO of FTX Sam Bankman-Fried's fraud trial is in its third week. FTX's ex-engineering director took the witness stand on Monday. During his testimony, the jury was given a breakdown of the company's sponsorship deals that partially drew from customer money, adding up to US$1.13 billion. With that money, it paid for the FTX arena in Miami, a deal with Major League Baseball, and sponsorship agreements with Stephen Curry, Tom Brady, Giselle Bundchen and Larry David.
🏏Cricket craze: India is hosting the Cricket World Cup right now, and on Saturday, South Asian streaming platform Disney+ Hotstar raked in a record 35 million concurrent viewers watching the match between India and Pakistan. Disney's success could be attributed to its strategy to show the World Cup matches in India for free.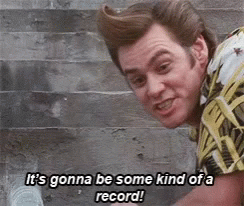 🌈India's same-sex marriage ruling: On October 17, India's Supreme Court will rule on whether or not the country will legally recognize same-sex marriages. We'll keep you posted on what happens.
📈Minecraft hits 300 million: Minecraft has long been the best-selling video game in the world. Over the weekend, its developer Mojang Studios revealed that it's now sold over 300 million copies worldwide. It's the first video game to sell that many copies in history.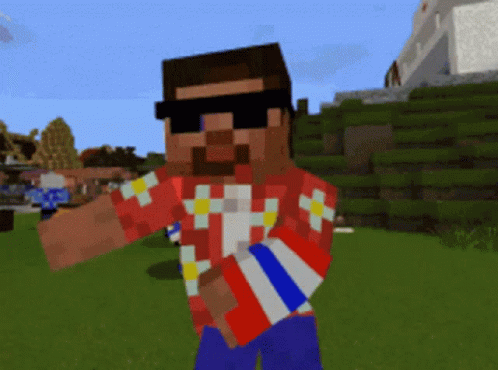 ---
Enjoying our TMS Headlines?
Forward it to a friend! After all, sharing is caring.
Anything else? Hit reply to send us feedback or say hello. We don't bite!
Written and put together by Joey Fung, Vanessa Wolosz and Christine Dulion