World
From new COVID findings to space mining – Here are today's Headlines
Long COVID is a condition that lingers on even after you've beaten the virus.
A few minutes every morning is all you need.
Stay up to date on the world's Headlines and Human Stories. It's fun, it's factual, it's fluff-free.
To start off, we're looking into:
Serotonin and Long COVID
The backstory: Long COVID is a condition that lingers on even after you've beaten the virus. It can haunt you for weeks or even months after your initial bout with COVID. You might find yourself fatigued, struggling to concentrate or even battling with breathing issues.
The development: The exact causes of Long COVID have remained a mystery. But researchers at the University of Pennsylvania have been digging into it and published their findings this week in the journal Cell. They uncovered a connection between Long COVID and remnants of the virus lurking in patients' digestive tracts. These remnants, basically leftover viral bits, trigger chronic inflammation and mess with a patient's serotonin, which is a key brain chemical that affects thinking and memory.
This discovery hints at a possible common thread connecting various Long COVID symptoms, offering a clearer picture of this mysterious condition. Click the link here for more on their findings.
ByteDance challenges EU TikTok fine
The backstory: We've heard plenty about TikTok, the app that's all the rage among Gen Z (and some millennials). But beyond its viral dance challenges, it's made headlines for security concerns and its ties to China. With over a billion users worldwide, it's also been facing heat for not doing enough to protect kid's personal data.
More recently: The Irish Data Protection Commission, the EU's lead regulator, hit TikTok with a €345 million (around US$365 million) fine last month. Regulators did a deep dive into TikTok's business and found it was a bit loose in protecting kids' data. Plus, TikTok's playbook for privacy settings and data collection wasn't exactly crystal clear.
The development: In response to the penalty from European regulators, ByteDance has filed an appeal in the EU's General Court, challenging the fine. At the same time, TikTok is also contesting locally an order issued by the Irish agency for TikTok to eliminate what it calls "deceptive or manipulative" practices. Click the link here for more.
Amazon River levels drop
The backstory: One-fifth of the world's fresh water comes from the Amazon River, which flows through five countries in South America – Ecuador, Colombia, Venezuela, Bolivia and Brazil. Hundreds of thousands of people and the jungle ecosystem depend on the river to survive. It has a few main tributary rivers that converge with it to supply it with water as it flows south into the Atlantic Ocean. Around 30 million people live in the Amazon River basin and rely on it for fresh water, transportation and as a supply route.
More recently: Human-and-climate-caused deforestation and climate change-related drought and heat waves in the Amazon rainforest are leading to problems. Tributary streams to the Amazon River have been drying up.
The development: On Monday, the Manaus port (where the Negro River meets the Amazon River) measured its lowest water levels since recording began in 1902. Another main tributary, the Madeira River, is also at historically low levels. Click the link here for more.
To end, we'll look into:
Should we be mining in space?
Last week, NASA successfully launched a mission to reach Psyche, an asteroid in the Main Asteroid Belt (between Mars and Jupiter) that's thought to be made of iron, nickel and silicates. By launching this mission, NASA will be trying to figure out if Psyche is a stripped planetary core, meaning it might've once been in the running to become a whole planet, but it didn't ultimately form. The spacecraft won't get to Psyche until 2029 when it'll orbit the asteroid and analyze it for evidence of a past magnetic field.
But who cares about all that nerdy stuff? The thing on everyone else's mind is – can we mine this thing? Or what about other space rocks?
Rich in valuable minerals, Psyche could be worth between an estimated US$10 quintillion and US$700 quintillion on the higher end, with the lowest estimate being just US$11.65 trillion. Click the link here for more.
In other news ...
🔢Numbers:
📉Market snapshot and key quotes:
In the US: US stocks were little changed on Tuesday as investors analyzed rising bond yields and ongoing Q3 earnings reports.
In Hong Kong: Hong Kong stocks closed higher as investors were watching diplomatic efforts to prevent the Israel-Hamas situation from escalating into a bigger regional conflict.
📊Top gainers/losers and company news:
In the US: Bank of America rose over 2% after beating Wall Street's expectations for Q3.
Wyndham Hotels & Resorts jumped 9%, and Choice Hotel closed down 6.8% after the hotel chain proposed acquiring Wyndham Hotels & Resorts.
In Hong Kong: JD.com saw a 2% increase, while Trip.com rose by 1.2%.
👀The numbers everyone is watching:
In the US: US retail sales in September rose by 0.7%, surpassing the expected 0.3% increase.
In Hong Kong: China's Q3 GDP data release is one of the biggest events to monitor this week.
📅To check out our economic calendar for this week, click here.
More headlines ...
💼Biden preps for a trip to Israel: As the US continues to support Israel in its military campaign in Gaza, President Joe Biden will visit Tel Aviv (Israel) on Wednesday. During his trip, he's expected to meet with Israeli PM Netanyahu to discuss Israel's strategy and military operations but also to push for humanitarian efforts for civilians in Gaza, where around 3,000 people have died so far in the conflict. Biden's also looking to get an update on the hostages held by Hamas. Biden was supposed to also visit Amman, Jordan, but Jordan has postponed that trip.
👩‍⚖️Indian court rules on same-sex marriage: India's Supreme Court has heard 21 petitions this year appealing for the country to legalize same-sex marriage. On Tuesday, it ruled against legalizing it, with all five justices agreeing that granting the right to marry is a legislative duty, so the decision is in the hands of Parliament. But Chief Justice DY Chandrachud did advise the government to promote the LGBTQ+ community's rights and stop discrimination.
💣Gaza hospital strike: Reports are surfacing that an airstrike hit a hospital in Gaza – and both sides are blaming each other. Officials in Gaza said it was an Israeli airstrike, and the Israeli army said it was a failed missile attack by Palestinian militants. The death toll is estimated in the hundreds, with some estimates saying more than 200 and others saying more than 500 killed.
🚓Update on the terror shooting in Brussels: On Monday night, three Swedish nationals were shot in Brussels, Belgium, with two dead and one injured. The suspect recorded a video of the shootings and posted it online, saying he did it for the Quran. Belgian officials said this was an act of terrorism. On Tuesday, cops caught up with the suspect, and he was killed as they tried to arrest him. The weapon used in the assault, an AR-15-type semiautomatic rifle, was found at the scene.
🚫Palestinian refugees: Many Palestinian civilians in Gaza (and the West Bank) are trying to flee as they experience a barrage of attacks from Israel, with many seeking safety in nearby Egypt and Jordan. On Tuesday, Jordan's King Abdullah warned against "certain of the usual suspects" trying to push Palestinian refugees into either country. He said the humanitarian crisis must be addressed within the Gaza and West Bank territories.
💣Ukraine claims a major strike against Russia: An American official recently said that the US had successfully transported longer-range ballistic missiles to Ukraine, and they're now in battlefield use. On Tuesday, Ukraine said it carried out a major attack on Russian air assets, with Ukrainian President Zelenskiy saying the military used these new missiles. Ukraine's Special Operations Forces said it destroyed nine Russian helicopters at two airfields in Russia-occupied regions in eastern and southern Ukraine.
👮‍♀️Greta Thunberg detained: An oil and gas conference is happening in London this week. On Tuesday, notable climate activist Greta Thunberg demonstrated with the Energy Intelligence Forum outside of the Intercontinental Hotel in Mayfair, where the conference was being held. Police detained her after she and others barred some delegates from getting in.
🏳‍🌈Hong Kong upholds LGBTQ+ housing benefits: Hong Kong's Court of Appeal on Tuesday rejected the government's argument that giving housing benefits to gay couples is harmful to hetero couples in traditional marriages. This means same-sex couples can apply for public rental housing and live together in subsidized flats under the Home Ownership Scheme (HOS).
🌊A weakening Gulf Stream: The Gulf Stream is a current of warm water that moves from around the Gulf of Mexico up to northwestern Europe, and it helps regulate the climate. A new study shows that the Gulf Stream is slowing down, with researchers calculating that it's gotten 4% weaker in the past 40 years. That's bad news for a stable climate.
📄The US puts more chip export curbs on China: About a year ago, the US began putting curbs on semiconductor exports to China, with the rules even affecting how other countries export American-machine-made tech products. On Tuesday, the Biden administration announced more limits on these exports, which will likely cut off most shipments of advanced semiconductors to Chinese data centers, which use them to build artificial intelligence models.
🎻Yo-Yo Ma demand: On November 8, famed cellist Yo-Yo Ma will perform with the Hong Kong Philharmonic Orchestra, and scalped tix to the show are going for as high as Taylor Swift's. On the US-based ticket resale platform Viagogo, tickets are going for a little over HK$17,000 (US$2,100), almost nine times the initial cost. Ma will be performing at the Concert Hall of the Hong Kong Cultural Center.
📃Michelle Yeoh joins IOC: Michelle Yeoh, the first Asian actress to win an Oscar (for her role in "Everything Everywhere All at Once"), has officially joined the International Olympics Committee (IOC). After taking the oath as an IOC member, she told reporters how she'd dreamed of being an Olympian when she was young and that sports were always a big part of her life. Aside from being an award-winning actor, Yeoh is a former Malaysian junior squash champion.
🤑Bezos hits #2: The richest man in the world is Elon Musk, who owns SpaceX, Tesla and X (formerly Twitter), but the second has been Bernard Arnault – the founder and CEO of luxury brand giant LVMH. Arnault's wealth recently took a bit of a tumble when LVMH reported softer earnings growth last week and launched a stock selloff. Now, he's in third place behind Jeff Bezos, Amazon's founder and CEO.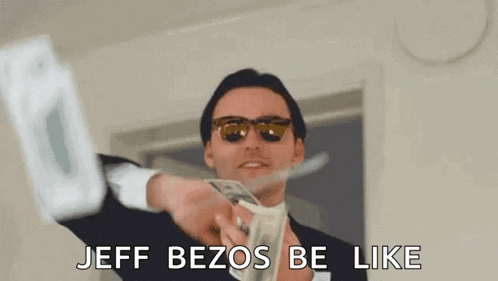 😷The green secret to fighting COVID? Medical marijuana is nothing new – people have been using it to ease pain, illness and to help with mental health issues for years with varying success. But, a new study shows that regular marijuana users who got COVID ended up doing better with the disease than people who don't use it, and they might've even had lower mortality rates. Scientists say that this is because weed has the "potential to inhibit viral entry into cells," and it could stop your immune system from overreacting to the infection, which could make you feel sicker.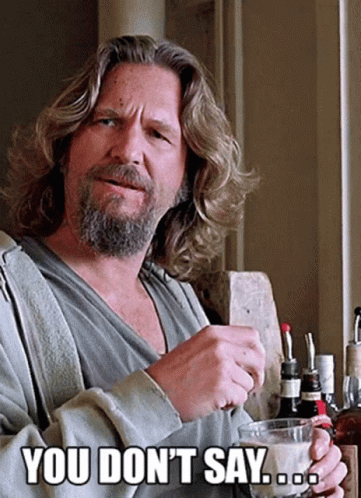 ---
Enjoying our TMS Headlines?
Forward it to a friend! After all, sharing is caring.
Anything else? Hit reply to send us feedback or say hello. We don't bite!
Written and put together by Joey Fung, Vanessa Wolosz and Christine Dulion