World
From new chip export curbs to the benefits of snoozing – Here are today's Headlines
Tensions have been brewing between China and the US, particularly on the tech front.
A few minutes every morning is all you need.
Stay up to date on the world's Headlines and Human Stories. It's fun, it's factual, it's fluff-free.
To start off, we're looking into:
Nvidia hit by new chip curbs
The backstory: Tensions have been brewing between China and the US, particularly on the tech front. The US put restrictions on selling advanced chip technology to Chinese companies last year. This move created a roadblock for China's chip industry and ramped up tech competition between the two nations.
This clash also hit Nvidia, a major US chip company, because China was a big chunk of its business, accounting for up to 25% of its revenue. To work around this, Nvidia created two special chips, the A800 and the H800, designed for China.
The development: The US Biden administration has just announced new restrictions aimed at cutting-edge chips and tools. The new rules seem to affect mostly Nvidia, including those chips it made specifically for the Chinese market. The company said that these restrictions will affect its high-end artificial intelligence (AI) chips, including the A800 and H800 developed to work around the previous export curbs. Click the link here for more.
Baidu's ERNIE 4.0
The backstory: Generative artificial intelligence (AI), like OpenAI's ChatGPT, has been gaining popularity worldwide since last November. But it's important to note that this technology hasn't really been available in China. That prompted Chinese tech giants to consider launching their own generative AI services in China, the world's largest internet market.
More recently: One of the prominent players in this field is Baidu, the company that owns China's top internet search engine. Baidu made headlines in March when it introduced ERNIE Bot, its answer to ChatGPT. ERNIE got a lot of attention, snagging around 45 million users since its public launch.
The development: On Tuesday, Baidu introduced ERNIE 4.0, the latest version of its generative AI model, saying it's just as good as OpenAI's GPT-4. At an event in Beijing, CEO Robin Li demonstrated the new model, highlighting its memory capabilities and showing it writing a martial arts novel live. ERNIE 4.0 also showed off its creative prowess by designing advertising materials in real time. Click the link here for more on this new bot version.
ChatGPT goes online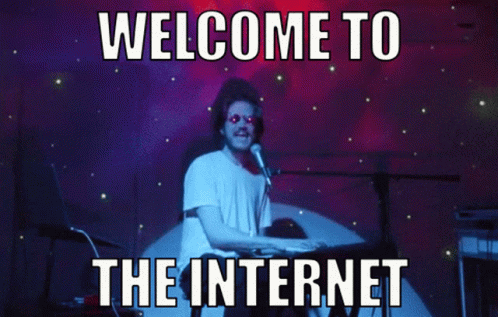 The backstory: We've covered the ins and outs of OpenAI's ChatGPT since it was released last November. This generative AI chatbot can do a whole lot – write essays, produce usable code and respond to short text prompts, allowing people to be more productive and complete tasks more effectively. It even became the fastest-growing consumer app in history, hitting 100 million monthly active users in January before being uprooted by Meta's Threads platform. But as impressive and popular as it is, ChatGPT couldn't access real-time internet browsing. It could access internet data for training, but only stuff from before September 2021.
The development: Last month, OpenAI began beta testing internet access for ChatGPT. After a successful few weeks, it just re-launched the real-time internet-browsing feature to the model. On Tuesday, it announced that the "Browse with Bing" feature is accessible for users with the Plus or Enterprise editions of the service. Eventually, it should be rolled out for free users, too. Click the link here for more.
To end, we'll look into:
The power grid problem
Green energy infrastructure is falling behind as the production of green energy speeds forward. This is because the world's power grid structure just isn't up to par when it comes to transporting all this new energy. We have the solar panels, and we have the wind and water turbines. We just can't support them.
In a new analysis released Tuesday, the International Energy Agency said that most countries are falling wayyyy behind in setting up the power lines and electric grids to carry energy where it needs to go. With many countries signing international climate deals, like the Paris Accords, and many having individual sustainable energy goals, their electricity systems need to be adapted to green energy. The IEA says that the world needs to build or improve around 80.4 million kilometers (50 million miles) of power lines by 2040 to meet those clean energy goals. Click the link here for more.
In other news ...
🔢Numbers:
📉Market snapshot and key quotes:
In the US: US stocks closed lower on Wednesday, influenced by the ongoing earnings season and upcoming financial reports.
In Hong Kong: Hong Kong stocks dropped due to concerns that the Israel-Hamas situation might escalate into a regional conflict, overshadowing strong mainland Chinese economic data.
📊Top gainers/losers and company news:
In the US: J.B. Hunt saw an 8.9% drop due to disappointing earnings, and United Airlines fell 9.7% after releasing soft guidance.
Morgan Stanley slumped more than 6% after the bank's wealth management division underperformed.
In Hong Kong: The US introduced new export restrictions on chips to China. Chip manufacturing giant Taiwan Semiconductor Manufacturing dipped by 2%, and Chinese chipmaker SMIC rose by 1.95%.
👀The numbers everyone is watching:
In the US: On Thursday, crucial data, including US initial jobless claims, existing home sales and the leading index, will be released.
In Hong Kong: China's Q3 GDP growth slowed to 4.9% year-on-year from 6.3% in the previous quarter, still beating expectations. On a quarterly basis, China's GDP grew by 1.3% in Q3.
📅To check out our economic calendar for this week, click here.
More headlines ...
⛑Gaza aid update: On Tuesday, a massive blast hit a Gaza hospital, killing hundreds of people. Gaza blamed it on an Israeli airstrike, but Israel said the blast was from a rocket misfire by Islamic Jihad, another militant group in Gaza (which also denied responsibility). On Tuesday, Egypt said it would begin allowing up to 20 trucks of aid into Gaza through the Rafah crossing. Israel said it "would not thwart" the delivery of this aid as long as it doesn't get into the hands of Hamas. US President Biden said, "If Hamas confiscates them or doesn't let it get through … then it's going to end." Biden was also reported to have seemingly agreed with Israeli PM Netanyahu that the blast was caused by "the other team."
✈US-China airspace issues: Over the past couple of years, the US has accused China of unsafe fighter pilot behavior in international airspace. On Tuesday, the US Defense Department (DOD) released declassified images and footage showing "unsafe and unprofessional" practices, showing some People's Liberation Army pilots coming within 6 meters of US aircraft. The images and video are available on the US DOD website.
📩Venezuela election agreement: We recently reported alleged talks between Venezuelan and US officials that could boost democracy in Venezuela and lead to sanctions relief from the US. On Tuesday, Venezuela's government and its political opposition agreed to electoral guarantees for the 2024 presidential elections. But, the deal didn't end bans on opposition candidates barred from holding office. The elections will have international observers, including from the EU and UN, overseeing the vote.
🤝Hamas and Hezbollah coordinate efforts: While Israel's military has been prepping for a ground invasion of Gaza to try to flatten Hamas, there's also been trouble between it and the Hezbollah militant group in Lebanon. On Tuesday, Hamas told Politico that it's coordinating efforts with Hezbollah and that Hezbollah was "geared for a major war" with Israel.
📃New Iran sanctions: Iran's ability to produce nuclear-capable ballistic missiles and to transfer missiles, drones and related tech has been restricted by the UN Security Council according to a 2015 international nuclear agreement, but that expired on October 18. On Wednesday, the US issued new sanctions on Iranian weapons makers and their alleged collaborators to prevent Iran from spreading weapons around the world.
🚧Damage to Baltic undersea cable: Last week, a gas pipeline between Finland and Estonia was damaged. Finland said it was likely damaged on purpose and blamed Russia (which denied responsibility). The Swedish government just announced that a nearby telecomms cable connecting Sweden and Estonia was also damaged, but not destroyed, around the same time. Sweden is investigating the situation.
👨‍✈️Airport evacs: France and Belgium have been on high terror alerts after deadly attacks last week. On Tuesday, the Palace of Versailles was evacuated for the third time in less than a week because of a suspicious package but reopened later on Wednesday. On Wednesday, eight airports in France were evacuated following anonymous threats.
👮‍♂️Holloway confession: In 2005, 18-year-old Natalee Ann Holloway mysteriously vanished in Aruba, and she was later declared dead, although her body has never been found. The main suspect in the case was Dutchman Joran van der Sloot, who was later convicted and sentenced in 2012 to a prison term in Peru for the murder of Stephany Flores Ramirez. Earlier this month, as part of a plea deal on US extortion charges, van der Sloot confessed to murdering Holloway and dumping her body in the ocean after she refused his sexual advances. He'll return to Peru to finish his sentence but will be extradited to the US if he's paroled or released.
🚚Tesla Cybertruck on track: Tesla reported worse-than-expected earnings last quarter, but the company has confirmed that the anticipated Cybertruck is on schedule to be released on November 30. The Cybertruck is about two years behind its initial schedule. Tesla also assured investors that it's on track to ship about 1.8 million vehicles this year.
🍿Netflix price hike: Streaming giant Netflix had some big subscriber growth recently after cracking down on password sharing, adding 8.76 million customers in the third quarter. Now, it's said it will raise prices for some customers in the US, the UK and France, showing confidence in its further growth.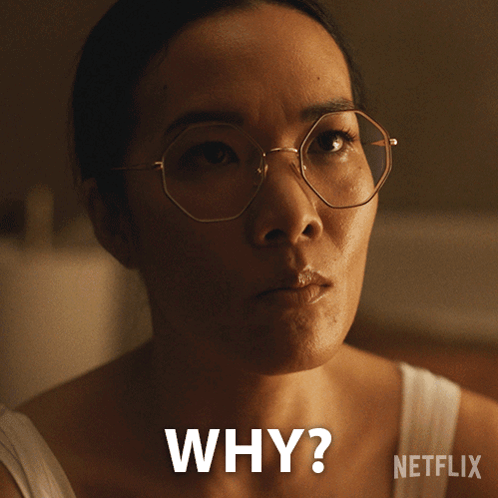 💸Country Garden signals default: Last week, Chinese property giant Country Garden showed signs of defaulting on its debt as the country's property sector struggles. Now, a US$15 million coupon payment deadline has expired without any indication that it's been paid. Defaulting on this kind of loan would lead to Country Garden having to restructure all of its debt.
💰X to begin charging new users: Elon Musk has voiced concerns for a while about bot accounts on X, formerly Twitter. X has said it will start charging new users in New Zealand and the Philippines US$1 a year to access key features like the ability to tweet, reply and quote. The charge doesn't apply to existing users and is different from X Premium. It's not yet clear if or when it will expand to other countries. X said the move was aimed at reducing spam and bot activity rather than for profit.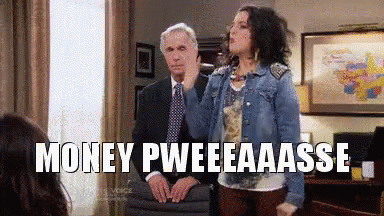 🔭Scientists investigate massive marsquake: Last year, NASA detected a giant marsquake – the largest ever recorded, at 4.7 magnitude. But Mars doesn't have the same type of tectonic plate system that causes earthquakes, so how could this even happen? Scientists now have the answer – tectonic activity below Mars' surface, which still has active faults, most likely caused the quake, even though there aren't any "tectonic processes" going on there anymore like on Earth.
⏰Hit that snooze button: A recent study published in the Journal of Sleep Research has found that for people who have trouble waking up in the morning, hitting the snooze might not be as bad as previously thought. The study found that a 30-minute snooze "improved or did not affect" cognitive performance compared to just getting up right away. It said snoozing might help people wake up more gently by transitioning them through light sleep stages rather than pulling them out of deep sleep. So, snooze away!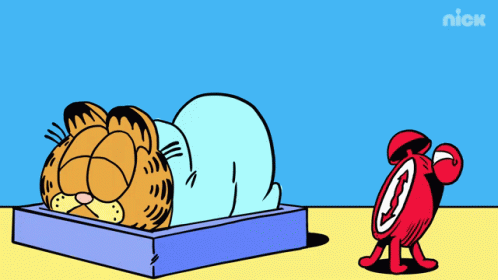 ---
Enjoying our TMS Headlines?
Forward it to a friend! After all, sharing is caring.
Anything else? Hit reply to send us feedback or say hello. We don't bite!
Written and put together by Joey Fung, Vanessa Wolosz and Christine Dulion