World
From AI factories to Spider-Man 2 – Here are today's Headlines
Last year, the artificial intelligence (AI) landscape was shaken up when OpenAI's ChatGPT debuted.
A few minutes every morning is all you need.
Stay up to date on the world's Headlines and Human Stories. It's fun, it's factual, it's fluff-free.
To start off, we're looking into:
Nvidia and Foxconn's AI factories
The backstory: Last year, the artificial intelligence (AI) landscape was shaken up when OpenAI's ChatGPT debuted. This sent shockwaves across the tech world, drawing giants like Google, Microsoft and others into the AI arena. One player that joined the frenzy was Nvidia, known for its advanced chips used to power AI. Meanwhile, Foxconn, the Taiwanese giant behind Apple products, aimed to diversify. For instance, its subsidiary Foxconn Industrial Internet (FII) was reportedly set to become Apple's sole supplier for AI servers, with production in Vietnam.
The development: Now, Nvidia and Foxconn are teaming up to create something they're calling "AI factories." This was announced by Nvidia CEO Jensen Huang and Foxconn Chairman Young Liu on Wednesday. Huang described these AI factories as places where intelligence is manufactured, and they'll handle various tasks, including training autonomous vehicles, operating robotics platforms and managing large-scale language models. Click the link here for more.
US vetoes UN resolution
The backstory: With escalating violence in the Hamas-Israel conflict, the humanitarian situation in Gaza has become desperate. After hundreds of people were killed in a hospital blast on Tuesday (and hundreds more injured), civilian suffering has only gotten worse. The estimated death toll in Gaza before the hospital was hit was over 3,000, with over 12,500 people estimated to be injured – numbers that are continuing to rise.
The development: The 15 members of the UN Security Council have been working on a resolution to open up aid to Gaza civilians. Brazil drafted a resolution that called for humanitarian access and protection of civilians in Gaza and the immediate release of Israeli hostages by Hamas. It also condemned Hamas's terrorist attack on Israel. On Wednesday, 12 members of the UN Security Council voted to pass the resolution. The UK and Russia abstained. But, the US vetoed it, saying it rejected the resolution for not mentioning Israel's right to self-defense. Click the link here for more.
Country Garden's debt woes
The backstory: Last month, Country Garden made headlines when it missed an initial deadline for a crucial US$15 million coupon payment, raising concerns of a potential default on foreign debts. This triggered a 30-day grace period for the company to get its affairs in order. It's been grappling with mounting debts and insufficient cash for a while. Notably, the firm reported a loss of US$6.7 billion for the first half of the year.
The development: Wednesday was the deadline for the grace period given for the repayment of the US$15 million coupon payment that Country Garden missed in September. But sources close to the matter say that the payment did not make it to the bondholders. Now, at least two bondholders have reached out to Country Garden seeking urgent talks to discuss a potential debt restructuring plan. Moody's also said on Thursday it could downgrade Country Garden's rating if its recovery prospects get worse. Its senior unsecured rating of C is already at the lowest of the rating scale. Click the link here for more.
To end, we'll look into:
Amazon's drone delivery dreams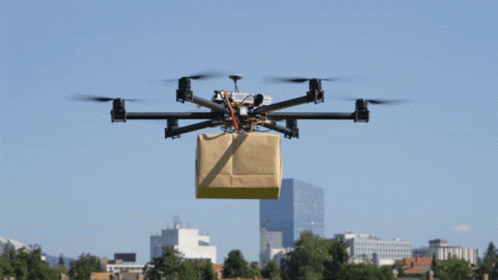 Amazon has been talking about delivering products to customers via drones for years, but it hasn't shown much for it yet. When "Prime Air" finally launched in 2022 after getting approval from the US Federal Aviation Administration (FAA), it served fewer than 10 households in its first month. According to CNBC, it made less than 100 deliveries this past May.
But, on Wednesday, Amazon announced new plans to start drone deliveries in the UK, Italy and another area in the US. According to Amazon, customers should be able to access this delivery feature by late 2024.
"Not only will this help boost the economy, offering consumers even more choice while helping keep the environment clean with zero emission technology, but it will also build our understanding how to best use the new technology safely and securely," said UK Aviation Minister Baroness Vere in a statement. Click the link here for more.
In other news ...
🔢Numbers:
📉Market snapshot and key quotes:
In the US: US stocks closed lower on Thursday as investors kept an eye on rising bond yields and digested Fed Chair Jerome Powell's comments about keeping a future rate hike on the table.
In Hong Kong: Hong Kong stocks dropped on Thursday due to concerns about a potential wider conflict spreading from the Israel-Hamas situation and debt default worries about Country Garden.
📊Top gainers/losers and company news:
In the US: Tesla fell by over 9% after missing Q3 earnings and revenue forecasts. CEO Elon Musk also expressed concerns about the Cybertruck's production and delayed cash flow.
Netflix rose by more than 16% after posting strong Q3 earnings from ad-tier subscriptions.
In Hong Kong: Chinese electric car companies like BYD, Xpeng, Li Auto, Nio and Geely plunged after Tesla's weak Q3 results.
Alibaba fell 2.8%, JD.com slipped 5.4%, Baidu slumped 5.3% and Tencent lost 2.9%.
👀The numbers everyone is watching:
In the US: Weekly jobless claims remained below 200,000, a sign of economic strength even with higher interest rates.
In Hong Kong: In China, home prices in 70 cities (excluding state-subsidized housing) declined 0.3% from August, marking the sharpest drop in nearly a year. Secondary market prices also fell by 0.48%.
📅To check out our economic calendar for this week, click here.
More headlines ...
💣Gaza ground invasion nears: Israel has been firing airstrikes into Gaza since the fighting began last week. A ground invasion from Israel into Gaza is expected to start soon. On Thursday, Israeli Defense Minister Yoav Gallant told troops at the Gaza border that they will soon see the enclave "from inside," suggesting the ground invasion could start any time now.
📄US lifts Venezuela sanctions: The US and Venezuela have been in talks recently, and tensions between the two countries seem to be softening. Earlier this week, Venezuela agreed to a deal for more democratic elections in 2024. And on Wednesday, the US lifted some sanctions it had on the country when it comes to bond trading in certain markets.
🕊Xi calls for ceasefire: Chinese President Xi Jinping met with Egyptian PM Mostafa Madbouly in Beijing on Thursday, and he called for a ceasefire in the Israel-Gaza conflict, saying a two-state solution is the answer. He also called on China-backed Arab states to help mediate the conflict to find a "lasting solution."
🤝Russia thanks North Korea: There have been reports that North Korea is helping Russia with arms in the war in Ukraine, with its leader Kim Jong Un visiting Russia last month. This week, Russian Foreign Minister Sergei Lavrov visited Pyongyang to celebrate the 75th anniversary of the two countries establishing diplomatic ties. While there, he thanked North Korea for its "unwavering and principled support for Russia's actions" in Ukraine.
💣China's nuclear warheads: Even with ties being fragile between the US and China, the two countries' militaries seem to be cooperating more, with the US set to go to China's top annual security forum later this month. On Thursday, the US released a report numbering China's nuclear arsenal at 500 warheads, saying that it'll probably have over 1,000 by 2030.
📄US official resigns over Gaza policy: The US has thrown support behind Israel in its attacks on Gaza, sending arms over since the fighting began. On Thursday, the director of congressional and public affairs for the State Department's Bureau of Political-Military Affairs, Josh Paul, resigned from his position in protest. Paul's resignation letter described the government's actions as showing "blind support for one side" in a way that'll lead to policy that's "shortsighted, destructive, unjust and contradictory to the very values we publicly espouse."
📆EU gives social media deadline: A week ago, the EU put X on notice for the spread of misinformation about the situation in Israel and Gaza on its platform. Now, the bloc is formally demanding that both TikTok and Meta hand over info on the possible spread of disinformation on their platforms when it comes to the Israel-Gaza conflict. They have a week to reply.
🤑Hong Kong funding for Belt and Road: On Thursday, the Hong Kong Monetary Authority (HKMA) and the Silk Road Fund (SRF), a state-backed investment fund, signed an agreement in Beijing after the conclusion of the Belt and Road Forum, pledging 15 billion yuan (US$2.05 billion) in investments for Belt and Road projects. The funding will support projects focusing on developing infrastructure and the transition to renewable energy sources.
📢Protesters disrupt the US Fed: On Thursday, US Fed Chair Jerome Powell spoke at a New York event when the event was interrupted by climate protesters from a group called Climate Defiance. The protesters shouted, "Off fossil finance," and Powell was briefly escorted out while the protesters were removed.
✂Nokia job cuts: Finland-based Nokia just posted disappointing earnings and is facing a slump in the mobile networks market. Now, the company is planning to cut as many as 4,000 jobs, or 16% of its workforce, to save on costs.
🚚Tesla's Cybertruck woes: Elon Musk has been trying to promote the Tesla Cybertruck, which is supposed to launch at the end of November. But on a company call Wednesday, he said that the company has to "temper expectations" for the vehicle because it'll be difficult to scale up production. He said he doesn't expect the truck to be "cashflow positive" until 18 months after it goes on the market.
🍴Hong Kong bans plastic utensils: Plastic waste has become a big problem in Hong Kong, with plastic being its second-largest source of municipal solid waste. On Wednesday, the city passed amendments to the Product Eco-Responsibility Bill that banned certain plastic products – including disposable plastic utensils from restaurants. Come next April (Earth Day, to be exact), these new rules go into effect. The rules will also affect other hard-to-recycle plastic products, like those used by hotels and airlines.
🎮Spider-Man fun: Insomniac's Spider-Man 2's official release date is October 20, and we have an exciting Easter egg for you. Within the game, Peter Parker and Miles Morales can run into each other – and when they do, you can recreate that famous Spidey pointing meme we've seen all over the internet. The original meme comes from a 1967 episode of the Spider-Man cartoon called "Double Identity."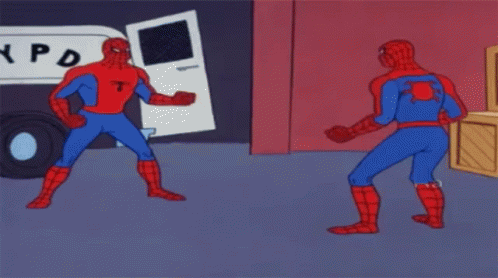 💍Buried treasure: In August, a man in Switzerland was using a metal detector to search through a carrot field when he found an ancient jewelry set, along with a bear's tooth, a beaver's tooth and a fossilized shark's tooth. This week, local officials confirmed that all the items were authentic artifacts, which experts examined and discovered were from the Middle Bronze Age (dating back to around 1500 BC).
🐸She's just not that into you: A study published last week in the journal Royal Society Open Science talks about an interesting behavior discovered in female frogs – faking death to avoid unwanted sexual advances. In what the European researchers call "tonic immobility," the lady frogs were observed stretching out their arms and legs and lying motionless until the male frog got the hint and moved along.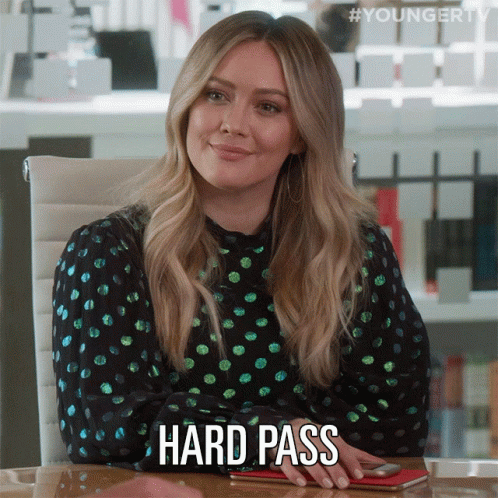 ---
Enjoying our TMS Headlines?
Forward it to a friend! After all, sharing is caring.
Anything else? Hit reply to send us feedback or say hello. We don't bite!
Written and put together by Joey Fung, Vanessa Wolosz and Christine Dulion