World
From the EU's Global Gateway to radio signals in space – Here are today's Headlines
The EU's response to China's Belt and Road Initiative is known as the Global Gateway project
A few minutes every morning is all you need.
Stay up to date on the world's Headlines and Human Stories. It's fun, it's factual, it's fluff-free.
To start off, we're looking into:
EU's Global Gateway
The backstory: China's Belt and Road Initiative (BRI) plans to connect Asia, Europe and Africa through a network of infrastructure projects, like building highways and railways. This project has gotten support from over 150 countries and organizations and has seen an investment of approximately US$1 trillion over the last 10 years. During this period, China has been pushing full steam ahead with the BRI, seeing it as an alternative to the US-led global system.
More recently: The G7 came out with its own initiative, the Build Back Better World (B3W), to counter China's BRI in June of 2021. The EU also has its response to the BRI, known as the Global Gateway project, which was launched at the end of 2021.
The development: Now, the EU's Global Gateway Forum is just around the corner, set for October 25-26 in Brussels. The European Commission is planning discussions and deals on several fronts during the event, including education and research, transportation, digital infrastructure and more. Click the link here for more.
Chinese AI star Zhipu
The backstory: About a year ago, the generative artificial intelligence (AI) world started buzzing with excitement when OpenAI's ChatGPT came onto the scene. This marked a significant moment in the realm of AI. But it's important to note that China, the world's biggest internet market, wasn't initially part of this AI conversation, as those AI models weren't available in the country. But then Chinese tech giants started exploring the idea of launching their own generative AI services, and they did it on a large scale.
The development: In this China AI race, companies like Zhipu and Baichuan are making waves. They aim to go head-to-head with global players like OpenAI, backed by Microsoft and Google. One noteworthy startup is Zhipu, a private enterprise based in Beijing, striving to create homegrown alternatives to ChatGPT. China's two largest tech giants, Alibaba and Tencent, are among a group of Chinese investors pumping 2.5 billion yuan (about US$342 million) into Zhipu. Click the link here for more.
Amazon tests out "humanoid" robots
The backstory: Over the past few years, Amazon has brought more automated and robotics tools into its services. The company has already introduced robots in its warehouses to help with customer order processes. These have been relatively simple in design: cart-shaped robots or just basic robotic arms to do straightforward tasks like moving inventory.
The development: Last week, Amazon began testing Agility-made humanoid robots in US warehouses. The robot is called "Digit," and it has arms and legs so that it can grab, lift and move packages like a human does. Amazon says this is for "freeing up employees" to make orders more up to par for customers.
Digit is made to work in spaces designed for humans better than some of the other robots Amazon has used. But, many unions and other groups are worried that this could be the first step in trying to replace a big chunk of Amazon's human workforce altogether. Click the link here for more.
To end, we'll look into:
Red meat and diabetes
In recent years, we've seen a lot more research into plant-based diets. People who eat less meat (or no meat) tend to have a lower risk of getting heart disease and other diseases. Meanwhile, people who eat more red meat have been linked to a higher risk of death from heart disease, stroke or diabetes. Processed meat eaters see these rates go up even more.
Now, there could be another health reason to limit eating red meat – the risk of Type 2 diabetes. On Thursday, a large study was published in The American Journal of Clinical Nutrition that details how people who eat more red and processed meat can be more likely to get Type 2 diabetes somewhere down the line. Red meat, here, refers to pretty much any meat that isn't poultry (and rabbit). Processed meat means stuff like bacon, hot dogs and lunch meat.
The study involved tracking the diets of over 200,000 people in long-term health studies for up to 36 years. Click the link here for more.
In other news ...
💣Israel boosts bombing campaign: Israeli airstrikes have been hitting Gaza daily for over two weeks. More than 4,650 people have been killed there, including more than 1,870 children, according to the Palestinian Health Ministry. This weekend, Israeli military spokesperson Rear Adm. Daniel Hagari suggested that the IDF will increase its strike intensity.
📪Russian airstrike hits postal center: As the war in Ukraine continues, the Ukrainian city of Kharkiv, which is close to the Russian border, has been regularly targeted by airstrikes. A Russian missile hit a postal center in a Kharkiv suburb overnight on Saturday, killing six civilian workers inside and injuring at least 16 others.
💣Israeli airstrike hits the West Bank: Israel is putting most of its energy and resources toward attacking Gaza. But on Sunday, it launched an airstrike at a mosque in the city of Jenin in the West Bank, killing two people. Hamas doesn't control the West Bank, but Israel said Hamas was using the mosque as a "terrorist compound."
⛑Some aid finally enters Gaza: After struggling to come up with a deal to open up a humanitarian corridor for aid to enter Gaza, Egypt and Israel came to an agreement last week. On Saturday, 20 trucks carrying food, water and medical supplies entered the territory from Egypt. The UN is calling this "a trickle of aid," with many more trucks ready to carry in 3,000 tons of supplies stuck in Egypt.
📩Argentina election: Argentina is facing an economic crisis and has had extreme inflation rates for the past year. On Sunday, this was the major issue citizens confronted as they voted for their new president. Right now, the leading candidate seems to be libertarian economist Javier Milei, who used to be a television pundit and whose campaign is being compared to Donald Trump's in 2016. He's suggested getting rid of Argentina's central bank and dumping its currency for the US dollar. Vote counting began on Sunday evening.
🩺Iranian girl is "brain dead": Earlier in October, Iranian teenager Armita Geravand fell into a coma after an alleged run-in with the country's morality police (who were also implicated in the death of Mahsa Amini last year). State media has now reported that Geravand is "brain dead." On Sunday, Iran's Mizan news agency also reported that two journalists had been sentenced to prison for covering Amini's death. They were found guilty of conspiring with the US government and spreading anti-state propaganda.
🎉Two hostages released: When Hamas attacked Israel about three weeks ago, it abducted around 200 people as hostages, including some foreigners and tourists. On Friday, Hamas released two American hostages (a mother and her teenage daughter) for "humanitarian reasons." Israel has confirmed that these two were safely received at the Gaza border.
📄Cosgrave resigns: Web Summit is Europe's biggest tech summit, founded and run by Irishman Paddy Cosgrave. Last week, he posted on social media, "War crimes are war crimes, even when committed by allies," referring to the ongoing Israel-Hamas conflict. He's since received a ton of backlash, with a few major organizations pulling out of this year's Web Summit set to take place in November. On Saturday, Cosgrave announced his resignation as CEO.
💼Albanese to visit China: On Sunday, Australian PM Anthony Albanese said he'd travel to China in early November to meet with President Xi Jinping and Premier Li Qiang to work on boosting relations between the two countries. This will be the first visit to China from an Australian leader since 2016.
📃China audits Foxconn: The Taiwanese company Foxconn supplies most of the world's iPhones. On Sunday, Chinese state media announced that some of the company's subsidiaries are suspected of violating laws and regulations. The Chinese government is conducting tax audits on them, and the nation's natural resources department also just conducted investigations on the land use of Foxconn enterprises in the Henan and Hubei provinces.
🤝Hyundai-Saudi deal: Korean carmaker Hyundai has made a deal with Saudi Arabia's sovereign wealth fund to build a car assembly plant in the country worth more than US$500 million. A Hyundai exec said the initial goal will be to produce 50,000 vehicles a year. The Saudi fund will hold a 70% stake in the venture, with Hyundai owning the rest.
🚲HK bike pileup: In the first post-COVID Hong Kong Cyclothon on Sunday, 27 cyclists were injured after a pileup of 13 riders in an eight-lap race open to both amateurs and pros. During the second lap, one of the bikers hit a traffic cone, while led to the crash. One of the injured is in serious condition, while 16 were stable and 10 were discharged, according to the Hospital Authority.
🚀India's test space flight: Recently, India became the fourth country ever to land a spacecraft on the moon. The nation is also looking to launch a crewed mission into space by 2025. On Saturday, it completed the first of a series of key test flights for this mission after a few hiccups and delays. The test run involved launching a module into space and returning it to Earth to test the ship's crew escape system.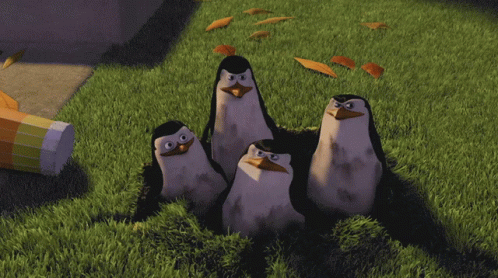 👩‍🦽China kicks off Asian Para Games: China closed the Asian Games as this year's host just a few weeks ago. On Sunday, it opened the fourth-ever Asian Para Games. With almost 3,100 athletes from 44 countries and regions participating in 564 events, this year's event has a theme of "hearts meet, dreams shine."
🌌Scientists detect ancient radio signal: Astronomers just intercepted a radio signal that traveled to reach Earth for an astonishing eight billion years – that's more than half the universe's lifespan. The signal, known as a fast radio burst (FRB), released the same amount of energy that our sun emits in 30 years. Scientists aren't sure what to make of the signal yet or what could've been powerful enough to produce it, but it could help them learn more about FRBs and even establish a tool to measure the cosmos.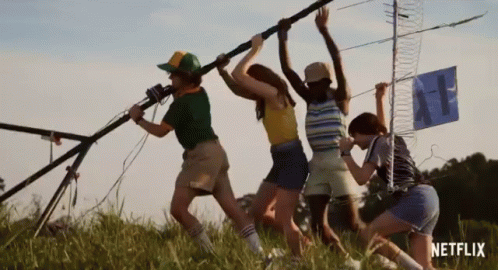 ---
Enjoying our TMS Headlines?
Forward it to a friend! After all, sharing is caring.
Anything else? Hit reply to send us feedback or say hello. We don't bite!
Written and put together by Joey Fung, Vanessa Wolosz and Christine Dulion