World
From Volkswagen's design aims to the age of the moon – Here are today's Headlines
Volkswagen, the well-known German car company, has been around since 1937 and is famous for iconic cars like the Beetle and the Golf.
A few minutes every morning is all you need.
Stay up to date on the world's Headlines and Human Stories. It's fun, it's factual, it's fluff-free.
To start off, we're looking into:
Volkswagen's return to design
The backstory: Volkswagen, the well-known German car company, has been around since 1937 and is famous for iconic cars like the Beetle and the Golf. Its parent company, Volkswagen Group, also owns other famous brands like Audi, Porsche and Lamborghini. And behind the scenes, there's Michael Mauer, the design wizard who's been shaping cars like Porsche 911s and Cayennes for nearly 20 years. He's also the design head at Porsche AG and Volkswagen AG.
The development: In China, Volkswagen has been a major player in the country's auto industry for a long time. But things have been changing. China's electric vehicle (EV) market is exploding, and local Chinese carmakers are getting better and more competitive.
Some new Chinese players are challenging the traditional ways German car companies like Volkswagen design their cars. This is where design guru Mauer comes in. He sees these fresh faces as a game-changer. Click the link here for more.
China probes Foxconn
The backstory: Foxconn is a big manufacturing company from Taiwan known for making Apple gadgets like iPhones and iPads. In 2019, the company's founder, Terry Gou, stepped down from his position as chairman, and he also said goodbye to his seat on Foxconn's board in September. This is because he decided to jump into politics. In August, Gou announced he's running for Taiwan's 2024 presidential elections. The election carries significant weight, as it's expected to impact Taiwan's relationship with mainland China.
The development: On Sunday, Chinese state media said the government has launched an investigation into Foxconn over suspected wrongdoing. The company has now come out to say that it'll cooperate with Chinese authorities on this probe.
According to media outlet Global Times, several of Foxconn's subsidiaries are undergoing tax audits and on-site investigations regarding land use. In response, Foxconn's shares took a hit, dropping by almost 3% on Monday. Click the link here for more.
Global billionaire tax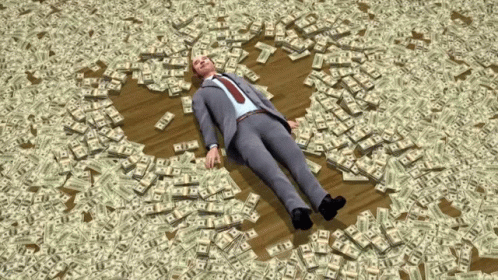 The backstory: There are only about 2,700 billionaires in the world, and they collectively have about US$13 trillion in wealth. But, most billionaires pay much less in taxes than people who make less money when you look at everything proportionally. This is because extremely wealthy people can dodge a lot of their personal taxes by putting money and assets into offshore shell companies.
As wealth inequality creates wider class divides, lopsided tax rates have become a bigger problem. Many have called for more equitable tax policies so that billionaires start contributing more to the public on a global scale.
The development: On Monday, the EU Tax Observatory said governments should create a global minimum tax on billionaires to crack down on tax evasion. It called for a 2% overall tax – based on wealth, not income. According to the observatory's estimates, this would raise about US$250 billion annually for countries all over the world. Click the link here for more.
To end, we'll look into:
Britney Spears' memoir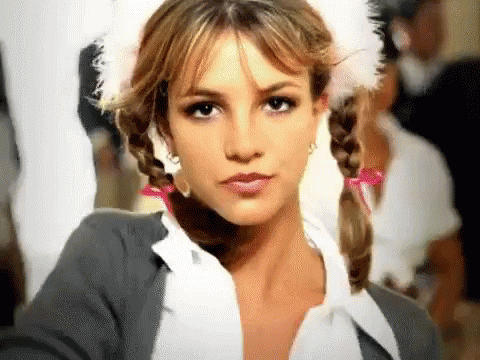 One thing about Britney Spears is that she's gonna make headlines. The "Princess of Pop" has been in and out of the news – especially over the past few years, as she publicly battled her conservatorship. Now, Britney's back with her first memoir, and it's already making waves.
"The Woman in Me" hits shelves on Tuesday, October 24, after months of leaks and rumors about what might be inside. With early copies already pored over by reviewers, here's what we know about the book so far.
A good chunk of the memoir is about the 13-year conservatorship that Spears experienced. Her finances and even physical autonomy were controlled by her father, James Spears, from 2008 through 2021. In 2008, Britney had gone through very public mental health challenges, which led to this arrangement. In the book, she describes suffering under the conservatorship. Click the link here for more.
In other news ...
🔢Numbers:
📉Market snapshot and key quotes:
In the US: US stocks were mixed on Monday, with the Nasdaq up 0.3%, driven by a retreat in Treasury yields and anticipation of upcoming tech giants' earnings reports. The Dow Jones and the S&P 500 closed slightly down.
In Hong Kong: Hong Kong's stock market remained closed for a public holiday.
📊Top gainers/losers and company news:
In the US: Tesla closed barely above flat after falling earlier in the day, with the company revealing plans to exceed its initial US$9 billion capital expenditure budget for the year.
Walgreens Boots Alliance climbed 3.3%. This was fueled by JPMorgan's upgrade from "neutral" to "overweight."
👀The numbers everyone is watching:
In the US: The week ahead marks the start of earnings season, with major tech companies like Alphabet, Amazon, Meta and Microsoft set to release their financial results.
In Hong Kong: China is set to release its industrial profits on Friday.
📅To check out our economic calendar for this week, click here.
More headlines ...
💬Hostage talks in Gaza: Yesterday, we reported that Hamas had released two American hostages for "humanitarian reasons" late last week. Two more hostages were released late Monday at the Rafah crossing separating Gaza from Egypt. The US is now urging Israel to delay its ground invasion of Gaza to make room for more hostage negotiations and humanitarian aid.
🚢Philippines and China tensions: The Philippines and China have had tensions lately over territory in the South China Sea. On Monday, the Philippines accused the Chinese Coast Guard of purposely operating dangerously in these waters. On the other hand, China has accused the Philippines of trespassing and intentionally colliding with its ships while it was "lawfully" blocking the transport of illegal materials.
📩Argentina election runoff: On Sunday, Argentines headed to the polls to vote for their new president, and everyone was surprised when libertarian populist Javier Milei didn't win by a landslide. Instead, centrist finance minister Sergio Massa ended up on top. But, this election will go to a runoff vote in November because no candidate got the full majority vote.
💣Israel strikes southern Gaza: From Sunday to Monday, Gaza has experienced one of Israel's deadliest series of bombardments so far. On Sunday night, Israel bombed the crowded Jabalia refugee camp, killing 70 people. In total, about 400 Palestinians were killed over this time, according to the Palestinian health ministry in Gaza.
👩‍⚖️Imran Khan indicted again: Pakistan's ex-PM Imran Khan has been indicted and gone to court over a few different charges over the past few months (which he says are politically motivated charges), but things have calmed down lately. On Monday, a Pakistani court indicted him for allegedly sharing official secrets after he was kicked out of office in 2022. He now faces a possible death sentence and probably won't be allowed to run in parliamentary elections this coming January.
☮Egypt Peace Summit: On Saturday, Egypt hosted a peace summit for Middle Eastern, African, European and other countries aimed at resolving the catastrophe unfolding between Palestine and Israel. But not much came out of the conference except a lot of criticism from Arab leaders toward the West on its support for Israel. "The message the Arab world is hearing is loud and clear," King Abdullah II of Jordan said in his summit speech. "Palestinian lives matter less than Israeli ones. Our lives matter less than other lives. The application of international law is optional, and human rights have boundaries – they stop at borders, they stop at races, and they stop at religions."
📨Turkey submits Sweden's NATO bid: Sweden has wanted to join NATO for a while, but one of the holdouts has been Turkey over disagreements on Sweden's approach to dealing with members of the Kurdistan Workers Party (PKK), which Turkey has deemed a terrorist organization. On Monday, Turkish President Erdogan submitted a bill approving Sweden's NATO bid to Parliament for ratification, paving the way for the country to move forward in joining the bloc.
📩Swiss election results: Switzerland recently hosted its national elections, and the results were released on Sunday night. The far-right Swiss People's Party (SVP) was a clear winner. Running on anti-immigrant and cost of living issues, it won 28.6% of the vote for the Parliament's lower chamber, the National Council. Switzerland's leftist Socialist Party also won more of the vote than last year, with 18% in the end.
❄Antarctica ice sheet melting: We've reported on the staggering rate of ice shelves melting in Antarctica before, but now there may not be a way to slow or stop some of that melting. According to new research, the sped-up ice melt that we're seeing in west Antarctica will happen for at least the next 75 years, whether carbon emissions are cut or not. This is very bad news for rising sea levels and also means that some coastal cities will either have to build defenses or be abandoned.
🤑Chevron moves to buy Hess: Recently, Exxon Mobil bought out another natural gas company called Pioneer. Now, Chevron is moving forward to buy out gas company Hess, raising the competition. The deal involves US$53 billion in stock.
✈Flight close call: On Sunday, an Alaska Airlines flight had a close call when an off-duty pilot tried to shut down the plane's engines mid-flight. The flight was diverted to Oregon and landed safely. The man has been charged with 83 counts of attempted murder and endangering a plane.
🌎Hong Kong climate forum: At a conference on Monday, Hong Kong announced it would be hosting a climate change forum called the China-California Bay-to-Bay climate forum starting next year. The event aims to promote policy and research exchange on climate-related issues between San Francisco and China's Greater Bay area. California's Governor Gavin Newsom also attended the conference.
📱iPhone 15 discounts all over China: According to analysts, the latest iPhone model hasn't been selling super well in China – not nearly as well as the iPhone 14. So, it looks like e-commerce sites are all battling to offer this model at the lowest possible prices. Big discounts are being offered across Chinese internet retailers to get these sales up. JD.com is selling the 512 GB iPhone 15 for 7,498 yuan, 1,501 yuan down from Apple's official price.
😢RIP Bobi: A while back, we reported on the world's oldest dog, a Portuguese good boy who was 31 years old. Sadly, Bobi passed away over the weekend, and his owners said he lived to be 31 years and 165 days old. He reportedly lived a long, fulfilling life with a loving family, fresh food and fresh air, having never even been put on a leash. RIP Bobi!
🎮Spidey on top: We recently covered the release of Insomniac's Spider-Man 2 on PlayStation – especially because the gameplay allows you to recreate that famous Spidey pointing meme when Peter Parker and Miles Morales cross paths. Now, the title is officially PlayStation's fastest-selling game in history, selling more than 2.5 million copies in just 24 hours.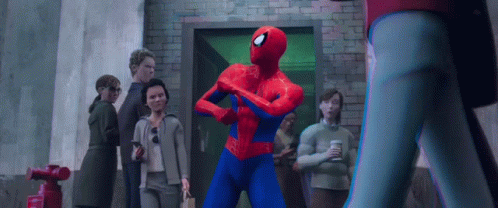 🌚How old is the moon?: During the 1972 Apollo 17 mission, NASA astronauts Harrison Schmitt and Eugene Cernan collected soil and rock samples to bring back to Earth. Scientists are still studying the rocks today. After a lot of analysis of an igneous rock fragment, scientists are starting to get an idea of just how old the moon might be. Apparently, the moon is about 40 million years older than we thought, forming over 4.46 billion years ago, scientists revealed on Monday.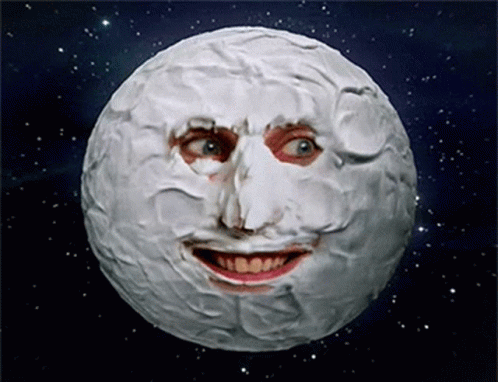 ---
Enjoying our TMS Headlines?
Forward it to a friend! After all, sharing is caring.
Anything else? Hit reply to send us feedback or say hello. We don't bite!
Written and put together by Joey Fung, Vanessa Wolosz and Christine Dulion