World
From Hong Kong's policy address to a bad batch of beer – Here are today's Headlines
In the world of online entertainment, two major platforms stand out – Amazon's Twitch and Google's YouTube.
A few minutes every morning is all you need.
Stay up to date on the world's Headlines and Human Stories. It's fun, it's factual, it's fluff-free.
To start off, we're looking into:
Twitch and YouTube pull back on gamer contracts
The backstory: In the world of online entertainment, two major platforms stand out – Amazon's Twitch and Google's YouTube. Twitch is where you go for livestreaming, especially in the gaming and esports world. YouTube, on the other hand, is a platform that hosts all kinds of videos. These giants have been battling to sign exclusive deals with popular gaming influencers to draw in audiences and advertising revenue for a while.
For example, in 2018, Twitch reportedly spent US$90 million over two years to exclusively stream The Overwatch League esports league produced by Activision Blizzard.
The development: Now, Twitch and YouTube are changing their approach toward gaming talent. In the past, they used to offer big contracts, sometimes in the millions, to top livestreaming gamers. But they're pulling back on those. Click the link here for more.
John Lee's vision for Hong Kong
The backstory: Over the past few years, Hong Kong has weathered some economic storms, mainly due to COVID restrictions and mainland China's zero-COVID policy. To put it in perspective, Hong Kong's economy shrank by 3.5% last year, leading to a significant exodus of businesses, talent and capital.
More recently: This year, there's been a notable change. The Hong Kong government decided to ease COVID restrictions and reopen its border with mainland China. While this move offered hope for economic recovery, it hasn't been a smooth ride. The city is grappling with issues like a shortage of workers and a real estate market that's still on the path to recovery.
The development: On Wednesday, Chief Executive John Lee gave his second policy address since taking the reins in 2022. He announced new measures aimed at boosting the economy, bringing businesses and talent back to the city, raising the birthrate and other priorities. Click the link here for more on Lee's policy vision for Hong Kong.
500-year-old mummy gets a new face
The backstory: The Inca civilization was a culturally rich, intelligent empire spanning western South America. It was most prominent from around 1200 to 1533 AD when Spanish colonizers arrived in Peru. The Inca people are known for their architecture, like the famous fortress of Machu Picchu in modern-day Peru. They're also known for human sacrifice rituals, usually of children and young teens. Because the sacrifices happened high on the mountains, archaeologists have found many of the bodies mummified by the cold and ice.
More recently: One of the most famous Inca mummies was discovered in 1995 at an altitude of more than 6,000 meters. This mummy was a 14 or 15-year-old girl who died about 500 years ago. She's known as the "Lady of Ampato," "Inca Ice Maiden" or "Juanita."
The development: Archaeologists just revealed a reconstruction of Juanita's face, showing what she probably would've looked like when she was alive. Click the link here for more.
To end, we'll look into:
How green is Apple?
Apple announced its iPhone 15 series in September during its annual autumn event. During this event, the company also highlighted the "green" approach that it's taking as it develops new products and technologies. For example, it has started phasing out leather from its cases and other products, regularly released its product environmental reports and even committed to decarbonizing its supply chain by 2030. But is any of that actually meaningful when it comes to sustainability and carbon footprint, or is this a greenwashing marketing tactic?
According to Greenpeace East Asia's Xueying Wu, "We are glad to see that Apple has made progress on its products' lifecycle emissions reduction and neutralization. However, the renewable energy ratio of some key suppliers, such as GoerTek, Foxconn, TSMC and so on, is below 11%." Click the link here for more on Apple's environmental impact.
In other news ...
🔢Numbers:
📉Market snapshot and key quotes:
In the US: US stocks fell Wednesday as a pullback in shares of Google-parent Alphabet following its latest quarterly results led the broader technology space lower. A rebound in the 10-year Treasury yield also weighed on growth-related shares.
In Hong Kong: Hong Kong stocks rose on Wednesday, driven by optimism surrounding China's newly introduced measures to boost its economy.
📊Top gainers/losers and company news:
In the US: Alphabet dropped over 9% due to the underperformance of its cloud business.
Microsoft jumped more than 3% following its earning and revenue beats.
Hong Kong: Chinese real estate giant Country Garden dropped over 2% after reports of a bond default.
👀The numbers everyone is watching:
In the US: In September, new home sales surged to 759,000, exceeding the previous month's figure of 675,000 and even beating Dow Jones' estimate of 680,000.
In Hong Kong: China is set to release its industrial profits on Friday.
📅To check out our economic calendar for this week, click here.
More headlines ...
🌀Hurricane Otis rips through Mexico: Category 5 Hurricane Otis rolled onto the beaches of Acapulco early on Wednesday. Otis is one of the strongest hurricanes ever to hit this area. Winds were at 266 kph (165 mph) when it hit, but there are no immediate reports of fatalities. Since moving inland, it's reduced to a tropical storm.
🏢Israel-Hamas chaos at the UN: The UN has been all over the place since the fighting began in Israel and Palestine over two weeks ago, with the Security Council unable to pass a resolution for a humanitarian pause and with Secretary-General António Guterres continuously calling for a ceasefire. This week, Guterres said that the Hamas attacks on Israel "did not happen in a vacuum," which offended representatives from Israel and led to its ambassador calling on Guterres to resign. Guterres later said his comments were misrepresented and that he said Palestinian grievances did not justify the "appalling" attacks by Hamas. In the meantime, Guterres and the World Health Organization are calling for more international aid to Gaza.
💬Turkey says Hamas isn't a terrorist org: The situation in Israel and Palestine has led to a rift within NATO as some countries within the bloc criticize others for their strong military support for Israel. On Wednesday, Turkish President Tayyip Erdogan said that Hamas isn't a terrorist organization – like many Western countries and Israel have labeled it – but a liberation group fighting to defend Palestinian lands. Turkey has condemned Hamas' October 7 attacks on Israel, though.
💸Saudi investment forum: The Saudi investment forum (dubbed "Davos of the Desert") just closed its annual summit, which is a way for Saudi Arabia to build more economic inroads as the world becomes less oil-dependent. But, this year, the conference was monopolized by the conflict in Israel and Palestine. With Saudi Arabia pausing steps toward normalized ties with Israel at the moment, some Wall Street execs urged it to keep moving forward.
🎫India resumes some visas: Last month, Canadian PM Trudeau commented that India may have been involved in the killing of Sikh separatist Hardeep Singh Nijjar in Canada. This led to a huge row between the two nations, with India pausing issuing visas to Canadians. On Wednesday, Indian officials said the country would resume issuing some visas, including to people of Indian origin and those requiring permits to attend conferences or for business or medical reasons.
🤝Newsom meets Xi: California governor Gavin Newsom has been in China this week. On Wednesday, he met Chinese President Xi Jinping to discuss cooperation between the US and China on climate change before the big APEC summit and COP28 climate forum next month. Xi reportedly told Newsom that there was "huge potential" for the two to cooperate when it comes to climate issues, and Newsom signed a memorandum of understanding with the National Development and Reform Commission on climate cooperation.
💰Country Garden default: Struggling Chinese property developer Country Garden had a 30-day grace period to pay interest on an offshore dollar bond after it missed the first deadline on September 17. That grace period ended last week, and the company still couldn't pay what it owed, meaning it's officially defaulted on a dollar bond for the first time. This means Country Garden is likely headed for one of China's biggest-ever restructurings.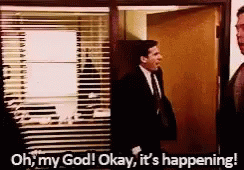 🚀China space launch: China has plans to send a crewed mission to the moon by 2030. But this week, the country's sending its youngest-ever crew up to the Tiangong space station. The Shenzhou-17 module will blast off just after 11 a.m. local time from the Jiuquan launch site in northwest China on Thursday. The astronauts have an average age of 38, compared to 42 from the last module launched.
☁Amazon Web Services launches European cloud: The EU has stepped up its technology regulations within the past few years. Now, Amazon Web Services (AWS) is looking to fall in line with those by creating a Europe-only cloud service that abides by EU rules. This cloud will store data on servers located in the EU, and only EU-resident AWS employees can control operations and provide support for its user base.
🎧AirPods overhaul: Apple's AirPods have been a major product win over the years, but it's looking to overhaul the AirPod lineup ASAP. In 2024, customers can look forward to a new version of the basic AirPods and a new Pro model coming the following year. Pod design, case design and sound quality will all reportedly see some shifts.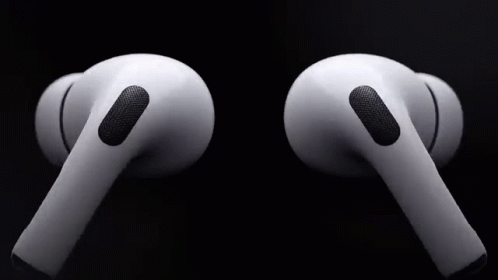 🕵️‍♀️Ancient carvings revealed: The Amazon basin has been experiencing heat waves and a major drought, which have contributed to the river and its tributaries seeing water levels drop to rare lows. While this is bad news for ecological and life-sustaining reasons, this drop has revealed rock carvings that have been mostly underwater since being carved over a thousand years ago. The carvings are located in Manaus, Brazil, and show human faces.
🌱Life on Mars?: Based on images from NASA's Curiosity rover and other scans, scientists have identified ancient, eroded residual signs of rivers on Mars. They're saying that these rivers could've been widespread on the planet. This is another piece of evidence that Mars had the ability to support life at one point or another.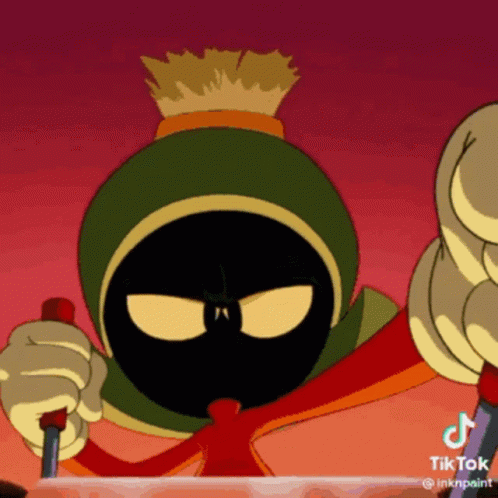 🍺This beer tastes funny: Tsingtao is China's second-biggest beer maker and its biggest beer exporter. But it got some backlash recently after a video went viral last week showing what appeared to be a worker peeing into a tank. The company later said the tank had been sealed off, and police were notified as soon as the video surfaced. Internal sources reportedly said the pee-er and the person recording the video were not direct employees of the brewery. The clip got tens of millions of views on Weibo, with plenty of jokes being made, of course. "I've always said the beer here is like horse pee," one poster commented. "Turns out I was wrong."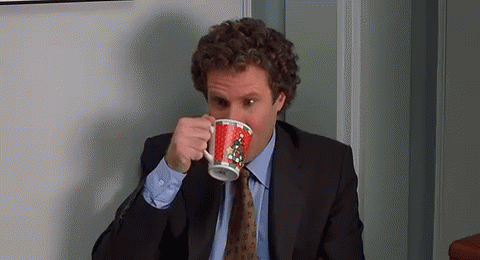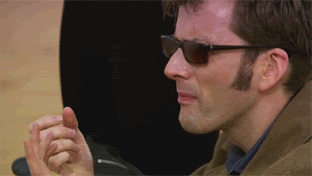 ---
Enjoying our TMS Headlines?
Forward it to a friend! After all, sharing is caring.
Anything else? Hit reply to send us feedback or say hello. We don't bite!
Written and put together by Joey Fung, Vanessa Wolosz and Christine Dulion