World
From HKVAEX in Hong Kong to a Taylor Swift pumpkin – Here are today's Headlines
Earlier this year, a new crypto trading platform, HKVAEX, burst onto the scene.
A few minutes every morning is all you need.
Stay up to date on the world's Headlines and Human Stories. It's fun, it's factual, it's fluff-free.
To start off, we're looking into:
HKVAEX in Hong Kong
The backstory: Earlier this year, a new crypto trading platform, HKVAEX, burst onto the scene. It started trading in February, but a rumor of its ties to Binance, the world's largest crypto exchange, caught people's attention.
Binance has been locked in a legal battle with US regulators as they crack down on crypto companies. Essentially, the US wants to regulate crypto like traditional securities, but crypto firms say there should be separate rules specific to digital assets. On the other side of the world, Hong Kong wants to establish itself in the crypto scene through a licensing system.
The development: Insiders are now saying that Binance created HKVAEX to pursue a crypto license in Hong Kong. The exchange operates as its own entity in the city under the name BX Services Limited. Binance has emphasized that it's not part of the "Binance Group,' saying there's a clear distinction. But this means the company could function in the market despite its regulatory battles overseas. Click the link here for more.
Russia rehearses nuclear strike
The backstory: With the war in Ukraine, Russia's nuclear power has become a source of international tension. Russia has the world's largest nuclear arsenal, with over 5,800 weapons. The US follows close behind with around 5,200. The US says there's no sign that Russia plans to attack Ukraine with these weapons. But, some Western officials are afraid that nuclear war could be on the table if Ukraine recaptures Crimea.
The development: On Wednesday, Russia's upper Parliament voted to withdraw the country's ratification of the Comprehensive Nuclear Test Ban Treaty (CTBT), which bans testing nuclear weapons anywhere in the world. Russian President Putin justified this by pointing out that the US had signed but never ratified the CTBT. The Kremlin also announced that Russia's strategic nuclear forces conducted drills to explore the country's ability to retaliate in case of a nuclear attack. Click the link here for more.
SMIC using ASML machines for chips
The backstory: The US has been tightening curbs on tech exports to China, especially when it comes to advanced semiconductors and the equipment used to make them. This has created a roadblock for China's chip sector and escalated competition between the two nations. The Netherlands and Japan also joined in, halting the export of certain chipmaking equipment to China around March.
In one corner, we have China's Semiconductor Manufacturing International Corporation (SMIC) aiming for self-sufficiency in making chips. In the other corner is ASML, a Dutch tech giant known for making machines crucial for microchip production. But, these export restrictions ban ASML from selling its most high-tech machines to China.
The development: Now insiders have come out to say that SMIC is using less-advanced ASML machines to create the advanced chips that made headlines with Huawei's latest phone release. Click the link here for more.
To end, we'll look into:
Why do antidepressants take so long to kick in?
There are many different methods and treatment combinations to improve the conditions of those experiencing mental health issues. Eating better, exercising more, avoiding social media, attending regular therapy or counseling sessions and even taking ketamine or other experimental drugs are all options depending on individual accessibility. For those going the basic pharmaceutical route, though, antidepressants are a popular way to go.
Some scientists think antidepressants – from commonly prescribed SSRIs to SNRIs to NDRIs – don't work well and are more or less a placebo. But, their efficacy is backed by many others.
If you've ever taken antidepressants, though, you know that they can take ages to actually kick in – for the benefits of these meds to be felt. Why is that? Click the link here for more.
In other news ...
🔢Numbers:
📉Market snapshot and key quotes:
In the US: US stocks closed lower on Thursday, with Meta's quarterly results falling short of investor expectations.
In Hong Kong: Hong Kong stocks tumbled on Thursday due to concerns about escalating tensions in the Middle East.
📊Top gainers/losers and company news:
In the US: Meta lost over 3% after its Q3 earnings.
Toymaker Hasbro fell over 11.% after it reported earnings for the Q3 that were below expectations.
Southwest Airlines saw a 0.9% decline as its Q3 revenue disappointed and the company revealed plans to slow down capacity expansion.
In Hong Kong: Chinese carmaker Xpeng gained over 3% on plans to introduce driver-assist technology in Europe next year and expand it to 50 Chinese cities by year-end.
👀The numbers everyone is watching:
In the US: US Q3 GDP outperformed expectations with a 4.9% annualized growth rate, surpassing the 4.7% forecast by Dow Jones economists.
In Hong Kong: China is set to release its industrial profits on Friday.
📅To check out our economic calendar for this week, click here.
More headlines ...
🗞Gaza update: From Wednesday to Thursday, Israeli troops entered northern Gaza for a brief circuit, testing the waters for its pending ground invasion. This excursion was used for Israel to take on some Hamas fighters and target anti-tank weapons. Meanwhile, Russia said a Hamas delegation was in Moscow, with officials wanting to discuss the release of hostages in Gaza and evacuating Russian citizens and other foreigners. In the ongoing conflict, Israel has told Gazan civilians to evacuate south ahead of its ground invasion, but many say Israel is bombing evacuation routes and shelters in the south. So, some are reluctant to leave or are returning to their homes in the north. On Thursday, Israel released what it says is a call between an Israeli army officer and a Gazan, where the Gazan says Hamas is blocking evacuation routes and shooting at Palestinians as they try to flee. A UN official on Thursday said Israel's warnings are pointless because "people have nowhere to go to or are unable to move."
📃Al Jazeera journalist's family killed: Without electricity or internet and dealing with intensive air strikes and a looming ground invasion, journalists in Gaza are having severe trouble reporting on the situation. According to The Committee to Protect Journalists, at least 27 journalists have been killed since the war began – 22 Palestinian, four Israeli and one Lebanese. On Wednesday, Qatari-owned Al Jazeera said Gaza bureau chief Wael al-Dahdouh's family was killed in what it's calling an "indiscriminate assault" by Israel. His wife, 15-year-old son, 7-year-old daughter and infant grandson were reportedly sheltering at the Nuseirat refugee camp when it was bombed. Al Jazeera editor Mohamed Moawad said that al-Dahdouh learned of his family's deaths while he was live on air. Afterward, Israel commented, saying that in this specific case, it was targeting "Hamas terrorist infrastructure in the area."
❌China vetoes UN Gaza proposal: Last week, the US vetoed a UN Security Council draft resolution calling for "humanitarian pauses" in the Israel/Hamas conflict to get aid into Gaza because it didn't mention Israel's "right to defend itself." The US backed another resolution this week, which was vetoed by China. This one also called for a humanitarian pause, but China opposed it for not calling for a ceasefire or mentioning Israel's evacuation order of northern Gaza. On Friday, 193 UN General Assembly members will vote on a draft resolution by Arab states calling for a ceasefire and for Israel to rescind the evacuation order.
✈Pakistan sets up deportation centers: Pakistan has announced a crackdown on migrants in the country illegally – including about 1.7 million people who fled Afghanistan. It's now establishing deportation centers and is expected to start deportations on November 1. The decision has gotten international criticism, but a Pakistan Ministry of Foreign Affairs spokesperson said the policy is aimed at all illegal migrants, regardless of nationality, and the around 1.4 million Afghan nationals registered as refugees can stay in the country.
👩‍⚖️India's ex-Navy staff get a death sentence: On Thursday, India's Ministry of External Affairs released a statement that the nation was "deeply shocked" after learning that eight of its former Navy personnel, employees of Al Dahra company, were sentenced to death in Qatar. An anonymous official said they were accused of espionage. India is exploring legal options and will discuss the sentencing with Qatari authorities.
🌀Hurricane Otis devastates Acapulco: Record-breaking Category 5 Hurricane Otis hit Acapulco, Mexico, on Wednesday, devastating the region, with officials and military aid delayed in getting there quickly because of the storm. Entire high-rises were torn apart, and 27 people have been reported dead. Four people have also been reported missing.
🏳‍🌈Japan rules on transgender rights case: Twenty years ago, Japan enacted a law requiring that transgender people who want to change their documents legally have to be diagnosed with "gender identity disorder," be at least 18 years old, be unmarried and without any underage children and have to go through genital gender reassignment surgery – which includes sterilization and plastic surgery. Japan's top court ruled these requirements – specifically sterilization – unconstitutional. A lower court will consider the genital requirement of the law.
👷‍♀️South African mine dispute: Over 500 miners spent three days underground in a South African gold mine this week. Mine officials said they were held against their will by other mine employees to get their labor union formally recognized. But the union said the miners stayed willingly as a sign of protest in support of the union. On Wednesday, they all got out of the mine safely – some with minor injuries. The owner of the mine, Gold One International, confirmed that all employees were out of harm's way.
👔Morgan Stanley's new CEO: On Wednesday, Morgan Stanley picked a new CEO to succeed James Gorman – bank veteran Ted Pick, who's been working for the firm since 1990. This follows a public three-way competition for the role. The other two frontrunners, Andy Saperstein and Dan Simkowitz, will take on bigger roles as co-presidents. Pick will take the helm in January next year, and Gorman will stay on as executive chairman.
🤖OpenAI's new team: Since artificial intelligence (AI) has blossomed across the tech industry, many have warned about the potential risks and dangers of AI capabilities, especially as it quickly advances. On Thursday, ChatGPT creator OpenAI announced it's starting a new team to analyze and prevent "catastrophic risks" from the future of AI tech, including cybersecurity issues and chemical, nuclear and biological threats.
💻Google Maps adopts AI: AI is coming to Google Maps. Users can expect new AI features like "Immersive View" for different routes to help improve navigation (currently available in Amsterdam, Barcelona, Dublin, Florence, Las Vegas, London, Los Angeles, Miami, New York, Paris, San Francisco, San Jose, Seattle, Tokyo and Venice). AI is also being used to improve the maps, with more accurate building depictions, lane and road details and AI speed limit sign readers.
🏨Hong Kong's luxury hotel: Hong Kong's Mandarin Oriental was voted the world's best luxury hotel brand in the latest annual ranking by Luxury Travel Intelligence (LTI). Each year, LTI reviews luxury brands that own or manage 10 or more properties to see who tops the list. Two other brands in Hong Kong also made the top 12.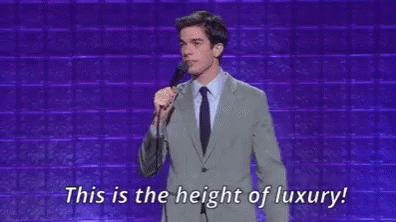 🥋Tai chi and Parkinson's: Parkinson's is an incurable degenerative brain disorder that affects movement and coordination. According to a new study from China's Shanghai Jiao Tong University School of Medicine, Tai Chi may slow Parkinson's progression in patients. Researchers say that subjects who practiced this martial art twice a week throughout the five-year study experienced fewer complications and a better quality of life than those who didn't.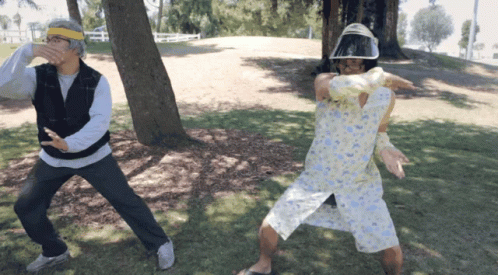 🎃Taylor Swiftkin: Halloween is just around the corner, and an artist named Jeanette Paras has created the pumpkin you didn't know you needed – the Taylor Swiftkin. Paras turns giant pumpkins into works of art, and this year, she's made one to honor pop star Taylor Swift's look at the 2023 Grammys. This is just the latest in her 35-year-long series of celeb-inspired pumpkins, which include pumpkins in the likeness of famous names like Kanye West, Kim Jong Un, Miley Cyrus, Lady Gaga, Prince Harry and others.
---
Enjoying our TMS Headlines?
Forward it to a friend! After all, sharing is caring.
Anything else? Hit reply to send us feedback or say hello. We don't bite!
Written and put together by Joey Fung, Vanessa Wolosz and Christine Dulion