World
From China's Wang Yi visiting the US to Tay Tay's billionaire status – Here are today's Headlines
The relationship between China and the US has been steadily growing more tense over a series of issues that have strained ties.
A few minutes every morning is all you need.
Stay up to date on the world's Headlines and Human Stories. It's fun, it's factual, it's fluff-free.
To start off, we're looking into:
China's Wang Yi in Washington
The backstory: The relationship between China and the US has been steadily growing more tense over a series of issues that have strained ties. Adding complexity to the US-China relationship is the ongoing Israel-Hamas conflict, and the US is looking to Beijing to use its influence with Iran to prevent an escalation into a broader Middle East war.
More recently: But in August, there were notable diplomatic developments between the two nations. For example, US Commerce Secretary Gina Raimondo visited Beijing, showing both sides' commitment to improving economic communication and cooperation.
The development: Chinese Foreign Minister Wang Yi made history on Thursday by visiting Washington, marking the first time a Chinese foreign minister set foot on US soil since 2018. During his stay, he held extensive discussions, including a meeting with US Secretary of State Antony Blinken on Thursday and with US President Joe Biden on Friday. Click the link here for more.
Political violence in Bangladesh
The backstory: Prime Minister Sheikh Hasina has held power in Bangladesh since 2009. Critics have accused her government of authoritarianism, human rights violations, limiting free speech and suppressing dissent. In the 2014 and 2018 national elections, it was accused of fixing the vote and snuffing out the opposition. Hasina denied these allegations.
More recently: In January, Bangladesh will have its next national election. Opposition parties, like the Bangladesh Nationalist Party (BNP) and the country's largest Islamist party, Bangladesh Jamaat-e-Islami, are calling for Hasina to step down. They want her to resign to let a neutral caretaker government oversee the next election. But she's refused, saying a caretaker government has been ruled illegal.
The development: On Saturday, BNP and Bangladesh Jamaat-e-Islami organized a giant rally in the capital, Dhaka, that turned violent. Click the link here for more.
Google's big Anthropic bet
The backstory: About a year ago, the tech world witnessed a groundbreaking moment when OpenAI introduced ChatGPT. Generative artificial intelligence (AI) like ChatGPT possesses immense potential to revolutionize fields like science and health care. So, tech giants like Google and Microsoft, alongside smaller players, wanted in on the action.
More recently: Enter Anthropic, a company specializing in AI and machine learning research. It was founded by ex-OpenAI execs, siblings Dario and Daniela Amodei, and focuses on creating AI systems that emulate human learning through generalization, often called "common-sense reasoning." The goal is to develop versatile AI systems capable of handling a wide range of tasks, especially those related to natural language understanding and generation.
The development: Google had previously invested in Anthropic, but now the firm is intensifying its involvement, moving to compete with Microsoft, a major supporter of OpenAI. Click the link here for more.
To end, we'll look into:
Google's privacy tools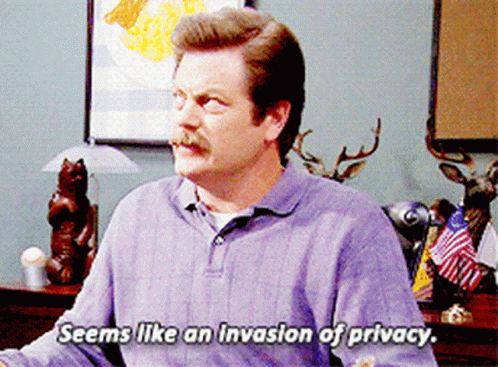 Have you ever wanted to be a little more off-grid? With the internet, it can sometimes be too easy for your info to be found. Details like your phone number, email or address can sometimes be found on the first page of a basic Google search. With Google being the most popular search engine in the world – having about 83% of the search market – it might be easy for some of your private info to get into the wrong hands.
But Google recently rolled out some updates to its privacy tools.
Google first featured an option to request material be removed from search results in 2022, but users have complained for years that the removal process is flawed and slow. In August, it announced updates to its "Results about you" tool to make that process more straightforward, accessible and well-timed. These are rolled out in the US for now, but Google plans to expand to other languages and locations soon. Click the link here for more.
In other news ...
🗺Israel expands ground operations in Gaza: It's been over three weeks since fighting began between Hamas and Israel, with Israel planning a ground invasion without specifying when that would happen. On Saturday, Israeli PM Benjamin Netanyahu said the ground raid had begun, with Israeli soldiers inside Gaza. And, on Sunday, the military announced that the invasion had expanded and Gazan civilians should evacuate south.
💣Explosions in Kerala: Two homemade bombs went off at a Jehovah's Witness convention in the Indian state of Kerala on Sunday. Two women were killed, and many others were injured. Soon after, a man who said he was a former Jehovah's Witness claimed responsibility for the attacks online, and he was detained for questioning after turning himself in.
🏭Gazans break into UN aid warehouses: Gazan civilians are struggling to get aid, with a lack of fuel, food and clean water reported from inside the enclave. Fewer than 100 aid trucks have been able to enter the territory from Egypt so far. On Sunday, the UN said its aid warehouses and distribution centers in Gaza were broken into by thousands of Gazans grabbing flour and "basic survival items." As the ground invasion expands, an official said Israel's planning to increase aid to Gaza's civilians in the south.
😢Iranian teenager dies: About a month ago, Iranian teenager Armita Geravand fell into a coma, reportedly after an exchange with the country's morality police, leading to accusations that an officer pushed her for not covering her head according to national rules. Sadly, Geravand was pronounced dead over the weekend, leading to international uproar. Iran's version of the incident is that Geravand fainted, hitting her head.
🚫Russian airport closed: Russian state media reported that Dagestan's main airport was closed on Sunday after a mob stormed the building looking for Israeli citizens after they heard a plane from Israel was arriving. Video circulating on Telegram showed people crossing barriers and hijacking cars coming into and leaving the airport. Another video showed a man holding a poster that said, "Killers of children have no place in Dagestan." The Kremlin hasn't yet commented.
🏥Gaza hospital receives evacuation warnings: Recently, the Palestinian Red Crescent in Gaza said the Israeli military told them to evacuate Al-Quds, a major hospital in Gaza City. There are reportedly tens of thousands of people in the hospital – including 14,000 people sheltering in place. The organization said moving certain patients, like those in the ICU and babies in incubators, is impossible.
🚂India train crash: A few months ago, India's state-run railways experienced the worst train crash in decades, which killed 292 people. On Sunday, another passenger rail crash happened, with at least 10 dead and 25 others injured.
🔫Maine shooting suspect found: Last Wednesday, a shooter went on a rampage that started in a bowling alley in Lewiston, Maine, killing 18 people and injuring 13 others. A two-day search for the suspect, Robert Card, followed. He was found dead from a self-inflicted gunshot wound inside a cargo trailer on Friday. Police still haven't offered a motive for the shooting, but they've said the tragedy had a "mental health component."
💐Li Keqiang dies: Former Chinese Premier Li Keqiang died suddenly on Friday at the age of 68. Sources say he reportedly died of a heart attack while swimming, although no official cause of death has been released. His official obituary called him "an outstanding leader of the party and the state."
🎉Hong Kong's last COVID restriction: A health declaration rule was put in place for travelers between Hong Kong and the mainland in January 2020, and it's been the last remaining COVID travel restriction on the border. From Wednesday, though, travelers across the shared border will reportedly no longer have to complete a health declaration. This should speed things up and reduce queues.
🤑J&T debut: On Friday, courier company J&T Global Express debuted on the Hong Kong stock market after becoming the city's second-biggest initial public offering of 2023. Shares closed at the listing price of HK$12, and the company's founder, Li "Jet" Jie, is now a billionaire with a US$1.5 billion net worth.
🦐G7 says to repeal Japanese imports ban: Earlier this year, Japan began testing a plan to release treated, diluted radioactive wastewater into the Pacific Ocean. That process is now in place, prompting some places, like China and Russia, to ban imports of Japanese seafood out of concerns about health risks. On Sunday, the G7 called for the "immediate repeal" of these bans.
👩‍⚖️Google CEO testifies: Since last month, Google has been dealing with a monopoly trial as it stands accused of illegally favoring its own search engine. On Monday, CEO Sundar Pichai will testify, and he's expected to argue that Google provides the best search option for consumers, and that makes for more competition.
👛Bitcoin ETF rallies: Over the past couple of weeks, bitcoin has rallied up around 25% as expectations grow that the US Securities and Exchange Commission will approve exchange-traded funds that invest directly in bitcoin. As it surges, though, analysts have noticed that meme coins have also seen a boost in value. For instance, meme crypto PEPE increased 77% in one week.
🐁Mice in space!: A group of Japanese scientists have announced that, for the first time, mouse embryos have been grown and developed on the International Space Station. This means that it could be possible for humans to reproduce in space. They also confirmed there were no major changes to their DNA or genes, saying this is "the first-ever study that shows mammals may be able to thrive in space."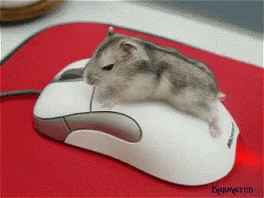 ✈HK Express sale: To celebrate its 10th anniversary, Cathay Pacific's budget airline, HK Express, is offering 100,000 tickets starting at HK$10 (US$1) in a three-day sale that kicked off on Saturday. The company also said its flight frequencies have now surpassed pre-pandemic levels.⁠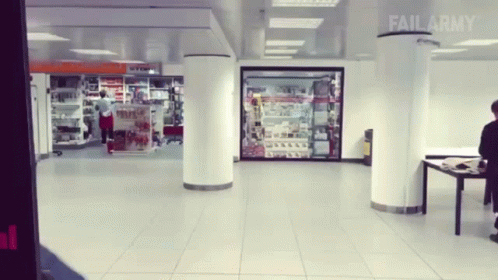 💐RIP Matthew Perry: Actor Matthew Perry is most well-known for his role as Chandler on the sitcom "Friends" and for his philanthropic efforts to help those suffering from substance abuse. Over the weekend, Perry was found dead reportedly in his hot tub at his home at the age of 54, but the cause of death is still being investigated. His family said they are heartbroken, saying, "Matthew brought so much joy to the world, both as an actor and a friend." Warner Bros., which produced "Friends," said, "The impact of his comedic genius was felt around the world, and his legacy will live on in the hearts of so many."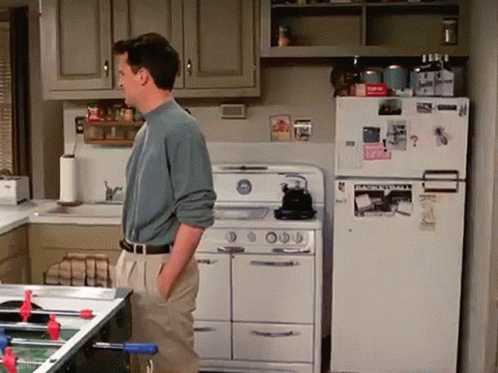 💸💰Tay Tay's a billionaire: It's no secret that Taylor Swift's Eras tour has been a global blockbuster success. According to a recent Bloomberg analysis, the pop star has made it into billionaire territory off the back of the tour's success, with a net worth of around US$1.1 billion. We all know that Tay's fans are die-hard, and it likely helps that she re-recorded her first six albums and released them as "Taylor's version" after losing her master recordings to music executive "Scooter" Braun. This gave her back control of her most famous songs while also allowing licensers to work directly with her rather than having to go through Braun. See ya, Scooter.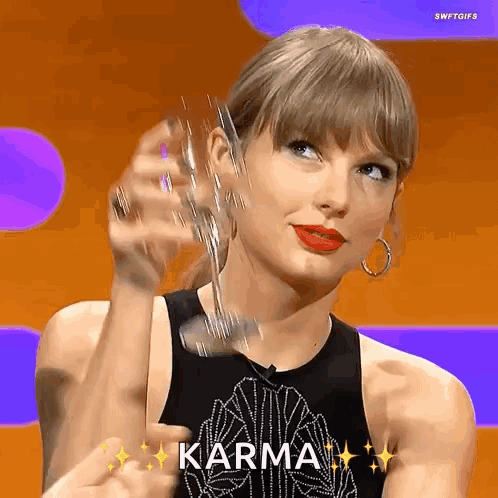 ---
Enjoying our TMS Headlines?
Forward it to a friend! After all, sharing is caring.
Anything else? Hit reply to send us feedback or say hello. We don't bite!
Written and put together by Joey Fung, Vanessa Wolosz and Christine Dulion