World
From China and Australia relations to a viral dog POV – Here are today's Headlines
China and Australia have a long trade relationship, with China being Australia's largest commercial partner.
A few minutes every morning is all you need.
Stay up to date on the world's Headlines and Human Stories. It's fun, it's factual, it's fluff-free.
To start off, we're looking into:
China and Australia build back relations
The backstory: China and Australia have a long trade relationship, with China being Australia's largest commercial partner. But, in 2017, ties between the two started to fray when Canberra accused Beijing of messing with its politics. The following year, Australia banned products from Huawei from its developing 5G network, pointing to national security concerns. Then, after COVID turned into a global pandemic, the Australian government called for an inquiry into its origins, which made things even more tense. So, China cut down its Aussie imports and stepped up tariffs on Australian goods, which hit the Australian economy pretty hard.
The development: Tensions between the two are showing signs of easing. On Saturday, Australian PM Albanese arrived for a three-day state visit to China, where he met with President Xi. On Monday, Xi said stable ties between them are working for both countries' interests, and they should expand on these relations. Click the link here for more on the visit.
China's CIIE 2023
The backstory: The China International Import Expo (CIIE) is a big annual trade event in Shanghai where companies from all over the world showcase their products to the massive Chinese market. This event is important in global trade, attracting participants from various industries and countries, including the US, Japan and Europe.
The development: During the opening ceremony of the CIIE, which runs from November 5 - 10 this year, Premier Li Qiang announced China's commitment to expanding market access and boosting imports. It aims to reach US$17 trillion worth of imports in goods and services over the next five years. He also emphasized China's pledge to open the economy to foreign investment by removing some restrictions.
This year, more than 3,400 companies are participating, with over 200 being regular attendees for six years. Notable countries like Australia and the US have sent delegations featuring companies like Micron Technology, Nestle, Burberry and L'Oreal. Click the link here for more on this expo.
China's unicorn 01.AI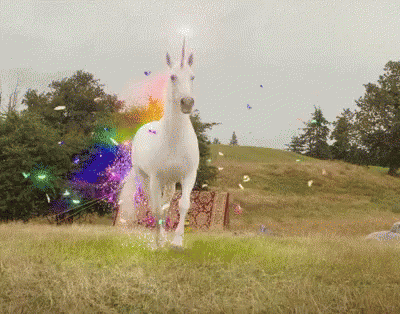 The backstory: There's a Chinese startup called 01.AI, and it's made quite a splash in the tech world. In less than eight months, it skyrocketed to "unicorn" status, meaning it's valued at over a billion dollars. 01.AI is led by computer scientist Kai-Fu Lee, who's also the chairman and CEO of Sinovation Ventures, a Chinese venture capital firm. He began putting together his team for 01.AI in March, and by June, it was officially in business.
The development: 01.AI's latest creation, Yi-34B, is causing a lot of buzz. It's a super-smart computer algorithm trained on lots of data to understand and generate human-like text, images and code. Yi-34B is even outperforming other models like Meta's Llama 2 on specific metrics.
In a recent sit-down with Bloomberg, Lee talked about how the challenges of US-China tensions are affecting advanced AI semiconductor technology. To tackle this issue head-on, 01.AI has been actively securing semiconductor resources. Click the link here for more.
To end, we'll look into:
Microsoft's AI news chaos
Last week, we reported on an incident with Microsoft's MSN news aggregation service that's now partly powered by artificial intelligence (AI). Beside an article from The Guardian on the MSN site, the AI tool autogenerated a poll. The article was about a woman who was found dead, and the poll asked readers what they thought caused her death: murder, accident or suicide.
But this poll isn't the only problem with Microsoft's MSN news AI. Apparently, the company's been cutting down on its human editors, and some were even directly told that they'd be replaced by "automation."
According to a new CNN report, MSN's AI is literally making up fake or misleading news. Microsoft has major investments in OpenAI (the firm behind ChatGPT and Dall-E), so the move toward this kind of tech makes sense. But it still begs the question, would human editors allow these mistakes to reach news consumers? Click the link here for more on what's going on.
In other news ...
🔢Numbers:
📉Market snapshot and key quotes:
In the US: US stocks barely rose on Monday, showing little change after what was their best week of the year.
In Hong Kong: Hong Kong stocks closed higher on Monday as a weaker US jobs report suggested the Fed might not raise interest rates soon.
📊Top gainers/losers and company news:
In the US: Tesla fell 0.31% after reports of plans to make more affordable cars in its German factory. Bumble shares fell over 4% after announcing its CEO would be stepping down.
Bluegreen Vacations surged almost 107% after agreeing to be acquired by Hilton Grand Vacations. Nvidia also boosted around 1.7% over optimism ahead of its earnings report.
In Hong Kong: Tencent and JD.com climbed over 3%, while Alibaba and Baidu rose over 2%.
👀The numbers everyone is watching:
In the US: This week's data includes US trade balance, jobless claims and consumer confidence.
In Hong Kong: China will release trade, Producer Price Index (PPI) and Consumer Price Index (CPI) data.
📅To check out our economic calendar for this week, click here.
More headlines ...
💣Israel/Palestine update: Israel has cut off northern Gaza from the rest of the territory as it preps for combat with Hamas in Gaza City. At the same time, airstrikes are continuing to intensify as Gaza's health ministry, run by Hamas, says civilian deaths have now reached 10,000 in less than a month. The UN said the region is becoming a "graveyard for children" and again called for a ceasefire. Experts are also warning that Israel's military campaign could end up being used as a recruitment tool for Hamas. And Israel has arrested Palestinian activist Ahed Tamimi in the West Bank under suspicion of "inciting violence and terrorist activities." The US also announced it deployed its Ohio-Class nuclear submarine in the Middle East as it expands its presence there due to the current conflict.
💣Russia steps up bombing in Ukraine: As the world focuses on conflict in Israel and Palestine, Russia has continued to bomb Odesa, hitting civilian infrastructure and buildings. One strike caused a lot of damage to the Odesa Fine Arts Museum, which is 124 years old, sparking outrage.
💬Ukraine EU membership talks: With the war in Ukraine still going strong, Ukraine has been working on joining the EU but needs to improve internal issues before its bid can move forward. On Saturday, European Commission President Ursula von der Leyen said Ukraine is making progress on reforms and that it had met over 90% of the conditions set by the EU to start real membership talks. On Wednesday, the EU Commission is reportedly expected to recommend the bloc open up negotiations with Ukraine once it fully meets those conditions.
🗺Pakistan expels refugees, Taliban comments: The deadline for people suspected to be in Pakistan illegally – who are mostly Afghan – to leave or be deported has now passed. On Sunday, aid agencies said that Afghans leaving Pakistan are sleeping outside, without shelter, food, clean drinking water and toilets, once they cross the border. Now, the Taliban has sent a warning to Pakistan against "cruel" treatment of Afghans leaving the country.
🤝Iran-Hamas meeting: On Sunday, Iranian state media confirmed that the country's supreme leader, Ayatollah Ali Khamenei, met with Ismail Haniyeh, the leader of Iran-backed Palestinian militant group Hamas, in Tehran. Haniyeh reportedly got Khamenei up to speed on developments in Gaza and the West Bank.
👮‍♂️HK meth bust: On Monday, Hong Kong customs officials announced their biggest-ever solid methamphetamine seizure. After detecting some suspicious images on the x-ray machine, officials checked out a shipment of seafood products, finding 1.1 tons of suspected meth with an estimated market value of about HK$640 million (US$82 million). The solid meth was shaped into seashells and mixed up with actual shells to hide it. Four people were arrested, with three released on bail and one 27-year-old believed to be a core member of a smuggling group charged with trafficking dangerous drugs.
👩‍⚖️Trump testifies: Former US President Donald Trump took the stand on Monday in New York to testify in his fraud trial. Because the case is civil, not criminal, he couldn't decline to testify. The situation reportedly caused some drama, as the judge threatened to excuse him as a witness for essentially making speeches from the stand rather than answering questions, even at one point saying to Trump's lawyer: "Can you control your client? This is not a political rally. This is a courtroom."
🤖Ant Group wins AI approval: As part of its AI regulations, China requires companies to submit security details and get a green light before releasing AI products to the public. On Monday, an Ant Group spokesperson confirmed the company was approved, and it will be rolling out several AI products built on its foundational Bailing language model to the public.
🙋‍♀️Bumble CEO steps down: The women-focused dating app Bumble was founded by CEO Whitney Wolfe Herd about 10 years ago. On Monday, the company announced that Wolfe Herd would be stepping down as CEO, but she'd stay on as executive chair. Slack Technologies CEO Lidiane Jones will take over for her starting in January.
🤴Prince William goes dragon boat racing: The UK's Prince William is currently in Singapore for a climate awards ceremony, and he also spoke at the United for Wildlife Summit about combatting illegal poaching and trafficking of wildlife. Earlier Monday, he met Singapore President Tharman Shanmugaratnam and Prime Minister Lee Hsien Loong. While there, the Prince of Wales took the opportunity to also join in on a dragon boat race with the British Dragons club.
💸Airbnb tax trouble: On Monday, Italy announced its Finance Police was seizing about €779 million (US$835 million) from Airbnb after it allegedly didn't pay withholding taxes. Airbnb said in a statement that it's been in talks with the Italian tax agency since June to resolve the issue and it was disappointed in the decision, saying it had been in full compliance of the law.
📄Epic Games challenges Google in court: Fortnite creator Epic Games is suing Google in an antitrust case over how its app store is run, saying Google's fees for in-app subscriptions and other transactions, along with some of its terms, let Google keep an illegal monopoly when it comes to app distribution. On Monday, the case began its run in US federal court.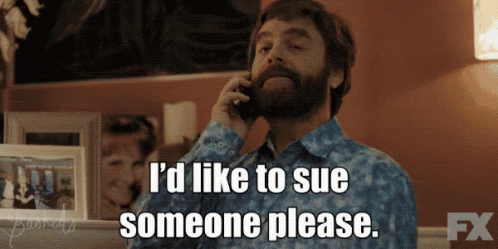 💰Ancient coins found: A diver off of Sardinia's coast spotted something metallic close by and told authorities, who then sent their own team of divers into the water. These divers discovered tens of thousands of ancient bronze coins dating back to the first half of the fourth century. Experts say that they may have come from a fourth-century shipwreck in the region and that they're in great condition.
🐕Viral dog POV video: A dog owner gave his pup a camera while they played a game of chase around the yard, and the resulting dog POV has gone viral. We certainly aren't going to get in the way of this golden good boy's claim to fame. Check out the video to brighten your day.
---
Enjoying our TMS Headlines?
Forward it to a friend! After all, sharing is caring.
Anything else? Hit reply to send us feedback or say hello. We don't bite!
Written and put together by Joey Fung, Vanessa Wolosz and Christine Dulion