World
From Delhi's air pollution to cat facial expressions – Here are today's Headlines
Delhi, home to India's capital, has a history of air pollution issues.
A few minutes every morning is all you need.
Stay up to date on the world's Headlines and Human Stories. It's fun, it's factual, it's fluff-free.
To start off, we're looking into:
Air pollution in Delhi
The backstory: Delhi, home to India's capital, has a history of air pollution issues. For years, New Delhi has been considered one of the world's most polluted cities. During past times of particularly bad air pollution, airlines have stopped flying into the airports because of how difficult it was to see. This situation is a major health problem. According to the World Health Organization (WHO), the combined effects of outside air pollution and household air pollution are linked to 6.7 million premature deaths every year.
The development: Over the past week, air quality in Delhi has nosedived. By last Friday, schools were shut down, and non-essential construction was also put on hold in the Delhi metro area. The city's air quality index hit 500, which is the highest the index actually goes. This is also 100 times the human health limit put in place by the WHO. It's the worst quality of any city in the world at the moment, with New Delhi topping a real-time list of the world's most polluted cities by Swiss group IQAir. Click the link here for more.
China-Qatar LNG deal
The backstory: Liquefied natural gas (LNG) is a cleaner and more compact form of natural gas achieved by cooling it to super-low temperatures. China wants to secure long-term LNG contracts to ensure a stable energy supply, especially after gas prices have soared since the Russia-Ukraine conflict. In 2021, China signed contracts for 22.7 million metric tons of LNG, a 516% increase from the previous year.
Meanwhile, Qatar, the world's top LNG exporter, plans to expand its LNG capacity through the North Field expansion project. There are two phases for this expansion; the first is called North Field East and the second is North Field South. The project is expected to cost up to US$50 billion. Last November, Chinese energy giant Sinopec signed a US$60 billion deal with QatarEnergy for a 27-year agreement to buy 4 million tons of LNG annually.
The development: Sinopec has officially signed another 27-year deal with QatarEnergy. This marks the third long-term supply agreement between Sinopec and QatarEnergy. Click the link here for more on the deal.
Gay Games Hong Kong 2023
The backstory: The Gay Games is a global sports event promoting LGBTQ+ inclusion in sports and culture. It kicked off in San Francisco in 1982 and happens every four years, featuring various activities like swimming, volleyball, wrestling and more. In 2017, it was announced that the 2022 edition would take place in Hong Kong, marking the first time it would be hosted in Asia. But because of COVID restrictions, it had to be postponed to 2023.
The development: The Games officially began on November 3, kicking off in Hong Kong with an opening ceremony that included a march by organizers and delegations from around the world, followed by different performances that highlighted Chinese culture, including the Hong Kong lion dance. More than 2,300 people representing 45 countries are participating, engaging in various sporting and cultural events, including dragon boat racing and mahjong. The event is co-hosted by the Mexican city of Guadalajara, highlighting its global reach. Click the link here for more.
To end, we'll look into:
What causes fainting?
If you've ever fainted, you were probably confused when you woke up. There's actually been a lot of confusion around the science of fainting for a while, mostly when it comes to the fact that scientists just don't know why we do it. What about human biology causes fainting, or "syncope," as it's scientifically called?
At the beginning of November, researchers published a paper in Nature about a discovery that helps explain why our bodies do this sometimes.
"This is the first step to show there is much more to fainting than just reduced blood flow," explains Vineet Augustine, an assistant professor of neurobiology at the University of California, San Diego (UCSD), who co-authored the study. "The blood flow reduction does play a role, but there are other brain circuits at play here," he adds. "It is not as simple as what cardiology textbooks would say." Click the link here for more on this research.
In other news ...
💣Israel/Gaza update: There's a lot of news out of Israel and Palestine this week, with US Secretary of State Antony Blinken making a surprise visit to the West Bank and Baghdad, Iraq; the US is trying to ensure that the conflict doesn't spark a wider escalation in the region. Also, Israel's Heritage Minister Amihay Eliyahu was suspended after making a comment suggesting that Israel attack Gaza with nuclear weapons. The Rafah crossing into Egypt, which was getting some aid into Gaza, also closed, and civilian evacuations have been paused since Saturday after an Israeli strike on an ambulance, according to Egyptian sources. In Lebanon, state media reported that an Israeli airstrike killed a woman and three children.
📰Russia/Ukraine update: Last week, a Ukrainian commander indicated that the war is at something like a stalemate. Over the weekend, Ukraine's President Zelenskiy rejected this idea, saying, "this is not a stalemate situation." He also doubled down on calling for more foreign aid to help Ukraine's war effort, warning of a potential future attack on NATO territory by Russia. On Saturday, Ukraine struck a shipyard in Crimea, hitting a Russian ship that can carry Kalibr missiles. On Sunday, Russia launched missiles at Odesa at what the governor there said were civilian shipping targets.
🌏Nepal earthquake: On Friday, Nepal experienced a devastating earthquake that killed at least 157 people, leaving thousands more without homes. The Jajarkot district was hit the worst, with many of the houses there completely collapsing. Rescuers have been working to get to the affected areas, but many are only accessible by foot, and roads have also been blocked by landslides.
💣Russia's nuclear sub test: Last week, Russia officially de-ratified the international nuclear test ban treaty. On Sunday, the defense minister announced that Russia's new nuclear submarine, the Imperator Alexander III, successfully tested a Bulava intercontinental ballistic missile. This missile is reportedly made to carry up to six nuclear warheads. The ministry said the test is the last step before accepting the cruiser into the navy.
📺Filipino journalist killed: Since Filipino President Ferdinand Marcos took office last year, four local journalists have been killed. On Sunday, a radio broadcaster journalist named Juan Jumalon (aka DJ Johnny Walker) was shot while streaming live from his home studio – becoming the fourth to be killed. Marcos condemned the killing, ordering authorities to "swiftly bring the perpetrators to justice."
🌿Afghan opium supply drops: Afghanistan used to be the world's top supplier of opium, but last year, the Taliban banned the production of narcotics. The UN just reported that opium growth fell drastically over the previous year in the country, cutting supply by 95%. This could have big consequences, as most Afghans rely on agriculture for their livelihoods, and already around two-thirds of the population needs humanitarian aid. On top of that, Afghanistan is estimated to supply around 80% of the world's illegal opium, so this could push a higher global use of synthetic opioid alternatives like fentanyl.
✈Hamburg hostage situation: On Saturday night, a man drove through a barrier onto the tarmac with his 4-year-old daughter (who he'd taken from her mother) at Hamburg airport and parked under a plane prepping for takeoff. Over the next 18 hours, the man fired his gun into the air and threw flaming bottles from the car. But, eventually, he handed himself over to the police without resistance. The airport said it was working to resume operations ASAP.
👩‍⚖️SBF convicted: FTX former CEO and co-founder Sam Bankman-Fried's (SBF) monthlong fraud and conspiracy trial concluded last week, and he was found guilty on all charges on Thursday. The 12-member jury reached its verdict after just four hours of deliberating. SBF is scheduled to be sentenced on these charges on March 28, 2024, and he's facing some serious prison time – a potential max sentence of 110 years on all charges.
📉South Korea bans short selling: Short selling is the process of trading borrowed shares of stock and, essentially, betting that a stock will end up falling. The South Korean government is currently working on regulating that practice. But, in the meantime, the country is banning short selling until June 2024 while it revamps the rules.
📢Tesla strike in Sweden: Tesla's service facilities in Sweden are staffed by many people who are a part of the Swedish trade union IF Metall. The union reportedly has tried for years to negotiate with Tesla to generate a collective agreement. On October 27, IF Metall called for a strike, so many Tesla mechanics stayed home from work, disrupting Tesla's service appointments. Union officials have now said that Tesla representatives will meet with them on Monday.
💻Introducing "Grok": Elon Musk's AI company, xAI, finally has its first piece of technology on the table – an AI chatbot named "Grok." It hasn't been fully released yet, but its developers say that it's inspired by "The Hitchhiker's Guide to the Galaxy" and has been designed to show clever wit and even a bit of rebellion. Grok also has access to data from X (formerly Twitter), which could give it an advantage in the AI chatbot space.
🛳China's first large cruise ship: On Saturday, China's first domestically-built large cruise ship, the Adora Magic City, completed delivery and is getting prepped for full commercial operation, according to local media outlet Xinmin Daily. This is a big deal for China's shipbuilding industry. The Adora Magic City is 323.6 meters long, weighs 135,500 tons, has 2,125 guest rooms, 22 restaurants and bars and can accommodate 5,246 people. Its first voyage is expected to leave on January 1 next year, and tickets are already on sale.
🏴‍☠️Sunken treasure: In 1708, a Spanish galleon loaded up with all sorts of treasure – reportedly silver and gold from Peruvian mines, chests full of Colombian emeralds and millions of pesos in gold and silver coins – was sunk in battle by the British. Since then, there have been legal disputes back and forth over who has rights to the treasure, estimated to be worth anywhere from US$4 billion to US$20 billion. Now, Colombia's President Gustavo Petro has made moves to set up a public-private partnership or do a deal with a private firm to recover the ship and its pirate booty. He wants to get it done before his term ends in 2026.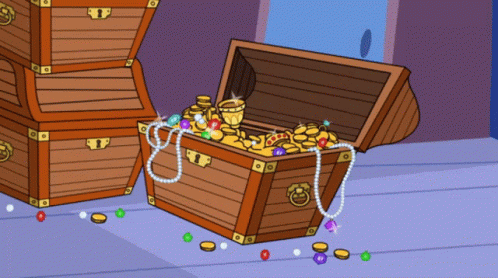 😼Yes, your cat is giving a "look": If you've ever wondered if your cat has an attitude, well, you could be right. In a study published in Behavioural Processes last month, scientists observed cats interacting with each other and were able to count 276 unique facial expressions. The researchers think that cats show more expression because domestication has allowed for more social interactions among cats. Although they couldn't pinpoint exactly what all the expressions meant, they found that 45.7% of them were friendly, while 37% were aggressive.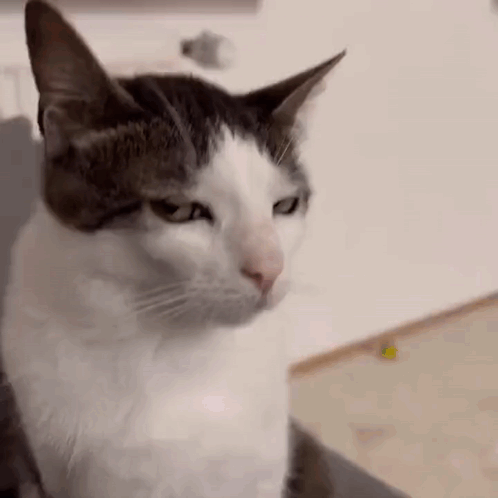 ---
Enjoying our TMS Headlines?
Forward it to a friend! After all, sharing is caring.
Anything else? Hit reply to send us feedback or say hello. We don't bite!
Written and put together by Joey Fung, Vanessa Wolosz and Christine Dulion