World
From Starlink sales to long-lost love letters – Here are today's Headlines
In 2018, Elon Musk's SpaceX launched a project called Starlink to revolutionize global internet access.
A few minutes every morning is all you need.
Stay up to date on the world's Headlines and Human Stories. It's fun, it's factual, it's fluff-free.
To start off, we're looking into:
Starlink looks ahead
The backstory: In 2018, Elon Musk's SpaceX launched a project called Starlink to revolutionize global internet access. The idea was to deploy 42,000 satellites into low Earth orbit, a venture that has already seen over 4,800 satellites launched through 109 missions.
More recently: Musk once hinted that there's a limit to what the rocket launch biz can make, while Starlink's growth seems to have no bounds. He suggested it could eventually generate an annual revenue of up to US$30 billion. A few months ago, Starlink reached a major milestone, serving over 2 million active customers in 60 countries with its space-based internet service.
The development: Now, insiders have said SpaceX is expected to generate around US$9 billion in revenue this year, covering both its rocket launch and Starlink businesses. Looking ahead to 2024, it's estimated that SpaceX's sales will soar to approximately US$15 billion. Click the link here for more.
OpenAI DevDay
The backstory: Around a year ago, Microsoft-backed OpenAI, a major player in the tech world, released ChatGPT to the public, making quite a splash. To give you an idea of how big a deal it was – TikTok took nine months to reach 100 million users after its global launch, and Instagram needed 2.5 years to hit the same milestone. But ChatGPT? It did it in just two months. This was the start of a massive generative artificial intelligence (AI) frenzy.
More recently: In March, OpenAI unveiled GPT-4, its latest model trained on data up to September 2021. CEO Sam Altman called it the company's "most capable and aligned model yet." Then, in October, OpenAI rolled out Dall-E 3, the latest iteration of its text-to-image tool. But what got people buzzing was OpenAI's first developer conference, DevDay in San Francisco, where it would introduce all its latest products.
The development: OpenAI's DevDay kicked off on November 6 and was livestreamed on YouTube. So click the link here for the scoop on everything that went down.
The rise and fall of WeWork
The backstory: WeWork launched the concept of a coworking space in 2010 in a way that hadn't really been done before. Essentially, it rented spaces in office buildings all over the world, retrofitting them into usable, modern offices to sublet to startups, freelancers and other companies. It had major backers, like a big investment from SoftBank's Vision Fund.
More recently: WeWork's plan involved pretty heavy early expansion, which included snagging rental space in some of the world's most expensive markets. COVID really rocked the boat for the company, though, which depended on the idea of people physically coming into their office regularly – not working from home. Skyrocketing inflation hasn't helped, either.
The development: On Monday, WeWork filed for Chapter 11 bankruptcy in a US federal court. Click the link here for more on the company's rise and fall – and what happens next.
---
TMS is proud to showcase its partnership with one of Hong Kong's most exciting innovation and technology events of the year – StartmeupHK Festival's Explore the Innovation Ocean today at the iconic Hong Kong Ocean Park! This event which runs until November 17, is a high-profile, government-backed event in the city organized by Jumpstart Media that promises to be action-packed. From high-profile speakers in the industry, pitch competitions in the shark tank, an AllStarsWomen in Web3 networking event, a treasure hunt and so much more, it promises to be a transformative experience, blending engaging discussions, interactive exhibits, and unparalleled networking opportunities. Learn more about the event here, and stay tuned on our channels to hear more updates soon.
---
To end, we'll look into:
Australia's penguin parade
You may not know this, but penguins don't only live in Antarctica. They're also found in parts of South America, Africa and Oceania. So, no, you don't have to travel to the Antarctic to see these cute flightless birds. In fact, you can see them in their natural habitat on Phillip Island, Australia. Phillip Island is off the coast of Victoria, at the country's southernmost tip.
Phillip Island actually has the world's largest colony of "little penguins." Little penguins are the smallest of all 18 penguin species in the world. This colony is known for its nightly "Penguin Parade," which draws a lot of tourists.
Every night, around sunset, the penguins come onto the shore from the ocean, waddling over to their on-land homes. All of this happens in a Phillip Island Nature Park, and the rangers count the penguins as they complete their "parade." It's attended by over 700,000 people a year. Click the link here for more on these little guys.
In other news ...
🔢Numbers:
📉Market snapshot and key quotes:
In the US: US stocks had a positive day, with the Dow Jones, Nasdaq and the S&P 500 closing on a high note for some of their longest winning streaks.
In Hong Kong: Hong Kong stocks slipped by over 1% on Tuesday after a three-day rally, with some profit-taking and mixed Chinese trade data factoring in.
📊Top gainers/losers and company news:
In the US: Uber rose by 3.7% despite posting quarterly results that missed expectations.
Datadog surged by over 28%, driven by strong quarterly results and an optimistic outlook.
Peloton dropped almost 3% following a downgrade from Deutsche Bank, which shifted its rating to "hold."
In Hong Kong: Chinese tech giants took a hit. Tencent and Baidu saw declines of over 1%, while JD.com and Alibaba tumbled over 2%.
👀The numbers everyone is watching:
In the US: Upcoming earnings reports from Disney, Wynn Resorts and Occidental Petroleum will provide further market insights.
In Hong Kong: China reported a 6.4% drop in exports in October in US dollars, worse than the expected 3.3% drop. Imports rose by 3% in October from a year ago.
The IMF also made an upward revision to its outlook on China's economy, from an earlier forecast of 5% growth to 5.4%, saying the country's had a "strong" post-COVID recovery.
📅To check out our economic calendar for this week, click here.
More headlines ...
📰Israel/Palestine updates: A month into the conflict in Palestine and Israel, Israeli PM Benjamin Netanyahu just announced that Israel will take "overall security responsibility" of the strip after the fighting ends. He also suggested he'd be open to "little pauses" in fighting to get humanitarian aid into Gaza or the release of some hostages taken by Hamas. On Monday, Iran's President Ebrahim Raisi said the US is supporting genocide by continuing to back Israel as it carries out "horrible crimes against humanity." And, on Tuesday, Russia weighed in on the comment made by a now-suspended Israeli junior minister that seemed to suggest Israel launch a nuclear strike on Gaza, saying the remark "raised a huge number of questions" on the presence of nuclear weapons in Israel (it hasn't officially admitted to having any) and inspection and regulation.
📩Ukraine 2024 elections: In the middle of the war in Ukraine, President Volodymyr Zelenskiy's five-year term is ending next year, and a new election is supposed to be held. During an address on Monday, though, Zelenskiy said it's "not the right time for elections" in Ukraine. Elections are currently suspended under martial law. He also called for an end to political division in the country.
📜Russia pulls out of security treaty: The 1990 Treaty on Conventional Armed Forces in Europe (CFE) was signed by Russia toward the end of the Cold War – after the fall of the Berlin Wall. It limits categories of military equipment that NATO and the then-Warsaw Pact could use. On Tuesday, Russia formally withdrew from the treaty, justifying the move by saying the US is threatening world security by expanding NATO.
💐Ukraine military official dies: On Monday, it was announced that Ukraine's Major Gennadiy Chastiakov, who was close to the Ukraine army's commander-in-chief, Valery Zaluzhny, died on his birthday while showing his son a box with grenades inside that he'd received as a birthday gift. He pulled the ring on one of them, making it explode. His son was seriously injured but survived.
🚫Nobel Peace Prize winner on hunger strike: Narges Mohammadi, who won this year's Nobel Peace Prize, is an Iranian human rights activist and journalist imprisoned for "spreading propaganda against the state." On Monday, she began a hunger strike after being denied treatment for two blocked coronary arteries because she'd refused to wear a hijab when prison guards wanted to bring her to the hospital.
🤴King Charles gives his first King's Speech: On Tuesday, King Charles III opened up the British Parliament for the first time since he became king. During this traditional ceremony, the king outlines the government's priorities while maintaining political neutrality. One of those that Charles mentioned is the plan to expand oil and gas drilling in the North Sea, which could be controversial since he's been an outspoken climate advocate for many years. But the speech is written by the UK government, with this draft composed by PM Rishi Sunak.
🌍Climate deal reached in UN: As the effects of climate change continue to devastate poorer countries, wealthy nations are in the spotlight to cough up the money to help. Last week, there was a short climate conference in Abu Dhabi, where global governments drew up a plan for a "loss and damage" fund that will be presented at the upcoming COP28. Initially, the fund will be organized by the World Bank and funded by large developing countries and the US, the EU and the UK. No target has been set for how much money the fund will give out, but affected countries hope it'll reach hundreds of billions of dollars in just a few years.
🎻Philly Orchestra in Beijing: Marking 50 years since the very first time the Philadelphia Orchestra toured in China in 1973, it's back in Beijing again to perform with the China National Symphony Orchestra at the National Centre for the Performing Arts, starting Friday. One of the members traveling to China includes 73-year-old Davyd Booth, a violinist who was on the first tour to the country in 1973. This all comes after some recent thawing of ties between the US and China and ahead of an anticipated meeting between US President Biden and China's President Xi.
🤑Shein IPO: Chinese fast-fashion giant Shein has been reportedly prepping for an initial public offering (IPO) in the US, and inside sources are saying the company is hoping to get a valuation of US$80 billion to US$90 billion, according to Bloomberg, which is a bit more than it's currently valued in private trades (around US$50 billion to US$60 billion).
👩‍⚖️Nike sues New Balance and Skechers: Shoe giant Nike's no stranger to suing companies for patent infringement, having taken Adidas, Puma and Lululemon to court. On Monday, Nike filed lawsuits against competitors New Balance and Skechers, alleging that they infringed on Nike's patented "Flyknit" technology for running, soccer and basketball shoes in several products.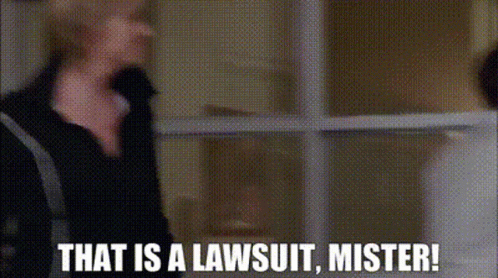 🤖Flipkart founder launching AI startup: Billionaire Binny Bansal, who founded online retailer Flipkart before selling it to Walmart, is looking to launch a global AI-as-a-service startup. According to people familiar with the plans, he's already hired 15 experts for the venture. Its main operations will be in Bengaluru, while its headquarters will be in Singapore.
🚽Toilet thieves charged: In 2019, an 18-carat golden toilet that was part of an art installation at Blenheim Palace, where Winston Churchill was born, was mysteriously stolen. The toilet has never been found, but on Monday, prosecutors said they'd finally charged four men over the theft. The toilet, called "America," was worth about £4.8 million (US$5.95 million) and was a satire about excessive wealth by Italian conceptual artist Maurizio Cattelan. The four suspects are set to go to court later in November.
💘Long lost French love letters: Historian Renaud Morieux at the University of Cambridge discovered 104 unopened 18th-century French love letters in the inventory of Britain's National Archives. These letters, sent to French sailors by their wives and family members, never made it to their intended targets after the French ship, the Galatee, was captured by the British. Morieux was able to open and read the letters, giving researchers insight into the lives of lower and middle-class French people at the time. "I was the first person to read these very personal messages since they were written. It was very emotional," he said.
---
Enjoying our TMS Headlines?
Forward it to a friend! After all, sharing is caring.
Anything else? Hit reply to send us feedback or say hello. We don't bite!
Written and put together by Joey Fung, Vanessa Wolosz and Christine Dulion