World
From Hong Kong's Earthshot Prize to another Clockenflap – Here are today's Headlines
In 2020, Prince William and the Royal Foundation launched the Earthshot Prize.
A few minutes every morning is all you need.
Stay up to date on the world's Headlines and Human Stories. It's fun, it's factual, it's fluff-free.
To start off, we're looking into:
Hong Kong's Earthshot Prize
The backstory: In 2020, Prince William and the Royal Foundation launched the Earthshot Prize, a global project to fund innovative solutions to environmental issues like climate change, biodiversity loss and pollution. The award recognizes winners across five categories: nature protection, clean air, ocean revival, waste elimination and climate change.
Now, let's talk about GRST, a Hong Kong-based startup founded in 2015 that specializes in lithium battery tech. It's come up with a cleaner, cheaper way to make and recycle lithium-ion batteries. It reduces metal usage, cuts emissions by up to 40% and extends battery life by up to 10%.
The development: On Tuesday, the Earthshot Prize announced its 2023 winners at a ceremony in Singapore. GRST, representing Hong Kong, clinched a remarkable victory in the "Clean Our Air" category and was awarded a £1 million (US$1.2 million) cash prize. Click the link here for more.
Bangladesh's wage protests
The backstory: The fashion industry, especially fast fashion, relies on manufacturing in less developed countries, where companies don't have to pay workers as much for labor. Bangladesh is well-known as a fashion development hub, with the garment industry making up over 80% of the country's annual exports of about US$55 billion. The factories there are infamous for underpaying workers and having unsafe working conditions. A garment worker in Bangladesh can expect to make as little as 8,000 taka (roughly US$72) a month.
More recently: Workers have been fighting for higher wages and better working conditions. For the past week or so, tens of thousands have been demonstrating in the streets, with some protests becoming violent.
The development: On Wednesday, Bangladesh announced a new minimum wage increase. Click the link here for more on the situation.
Nvidia and Huawei chip battle
The backstory: OpenAI introduced ChatGPT last year, stirring the artificial intelligence (AI) landscape and catching the attention of tech heavyweights like Google, Microsoft and others. Then, there's Huawei, the Chinese tech giant that's been in the AI game since 2018, when it developed the Ascend 910 chip. This chip was a big deal – it was powerful and energy-efficient, potentially rivaling Nvidia, a tech legend known for its graphics processing units.
More recently: Tensions have been brewing between the US and China, especially on the tech front. Last year, the US put restrictions on selling advanced chip tech to Chinese companies, impacting Nvidia. So, it developed special chips just for the Chinese market. But the US just expanded those curbs, also affecting those tailor-made chips.
The development: The US restrictions on Nvidia's advanced AI chips have now potentially paved the way for Huawei to step into the spotlight. Click the link here for the latest from the company.
To end, we'll look into:
Clockenflap is back (again)
Are you ready for another Clockenflap in Hong Kong? Hosted from December 1- 3, its full lineup and schedule were just released. As Hong Kong's biggest and longest-running outdoor music and arts festival, this event always has a lot to live up to.
The festival was first launched in 2008 by a group of friends – Mike Hill (festival director), Justin Sweeting (music director) and Jay Hofmann-Forster (artistic director). It was smaller and more focused on the local music and arts scene at the time. It was also just one day long. Now, we're jumping into the festival's 15th year, and the event has changed a lot. An initial crowd of 1,500 locals has grown to 80,000. And the one-day event now spans three days.
Although it was canceled in 2019, it finally returned to the city in March. And, in less than a month, it'll be back again. Click the link here for more on the lineup.
In other news ...
🔢Numbers:
📉Market snapshot and key quotes:
In the US: US stocks kept good pace on Wednesday, with the S&P 500 and Nasdaq Composite getting their longest winning streak in nearly two years. The Dow slipped slightly.
In Hong Kong: Hong Kong stocks closed lower for the second consecutive day, with a keen eye on the US Fed's signals about interest rates.
📊Top gainers/losers and company news:
In the US: Spirit AeroSystems, a vital Boeing supplier, saw an over 6% drop after the announcement of capital-raising plans through stock and note offerings.
EV-maker Rivian slipped over 2% even after posting better-than-expected results, and trading platform Robinhood fell over 14% after announcing big declines in trading volumes and revenue.
In Hong Kong: Chinese real estate heavyweight Longfor saw a 6.8% surge, while Country Garden jumped over 12%.
👀The numbers everyone is watching:
In the US: On the economic front, this week's calendar features reports on jobless claims and consumer confidence.
In Hong Kong: China will release Producer Price Index (PPI) and Consumer Price Index (CPI) data on Thursday.
📅To check out our economic calendar for this week, click here.
More headlines ...
📰Israel/Palestine updates: Yesterday, we reported that Israeli PM Netanyahu said that, after the fighting in Gaza has ended, Israel will have the "overall security responsibility" of the enclave. On Tuesday, the White House warned against the reoccupation of Gaza, saying it's not good for Israel or its people. Meanwhile, the Palestine Red Crescent Society accused Israel of targeting a humanitarian convoy in Gaza City. On Wednesday, Israel Defense Forces spokesperson Daniel Hagari said Hamas has "lost control" of northern Gaza. Also on Wednesday, the G7 released a statement announcing a unified stance on the war, calling for humanitarian pauses in the fighting to let trapped civilians in Gaza get out and allow aid to come in.
📰Ukraine/Russia updates: Ukraine is still reeling from a Russian airstrike that hit an awards ceremony in Zaporizhzhia last week, killing 19 soldiers. President Zelenskiy said that safety rules at the ceremony had been "violated," leaving soldiers and civilians vulnerable to the attack and that the incident was being investigated. Meanwhile, on Wednesday, Interfax News reported that Russian Defense Minister Sergei Shoigu met with a senior Chinese military official to discuss boosting cooperation between the two nations. Ukraine also said a Russian missile had hit a Liberia-flagged civilian vessel entering a Black Sea port near Odesa, killing one and injuring four people. The cargo ship was on its way to transport iron ore to China.
🤝Putin calls for closer ties with China: On Wednesday, Russian President Vladimir Putin met with General Zhang Youxia, China's second-ranking military official and vice-chairman of the Central Military Commission. At the meeting, Putin called for closer military ties between Russia and China, specifically in military satellites and prospective defense tech and weapons.
💬Ping An refutes report: On Wednesday, Reuters published an exclusive report saying that Ping An had been approached by the Chinese government and asked to take a controlling stake in struggling property giant Country Garden. But that same day, Ping An disclosed in a stock filing that it had already offloaded its Country Garden stake and has no takeover plans. It also released a statement to Reuters, denying the earlier report. A Reuters spokesperson said, "We stand by our reporting."
🤑US invests in Sri Lanka port: Indian billionaire Gautam Adani is developing a major port terminal in Sri Lanka. The country has gotten a lot of loans from China for new construction and infrastructure projects in the past. But both India and the US are looking to counter Chinese influence in the region, so the US is putting up US$553 million in financing for the port.
🌎Climate reports: We just experienced the hottest October on record globally. On Wednesday, EU scientists presented research suggesting that 2023 will likely be the hottest year in 125,000 years due to climate change and the El Nino weather pattern. On top of that, even as we face the hottest year on record, fossil fuel use is still climbing. According to a UN-backed report, fossil fuel giants like the US, Russia and Saudi Arabia will drill for more oil and gas in coming years than at any time in their histories. They're on course to produce two times the amount of fossil fuels than a critical global warming threshold allows this decade.
⛪Rules for trans Catholics: In July, Brazilian Bishop Jose Negri sent the Vatican's doctrinal office six questions about LGBTQ+ people and their participation in church sacraments. On Wednesday, the doctrinal office answered, saying that trans people can receive baptisms as well as be godparents at Roman Catholic baptisms and witnesses at religious weddings. It wasn't as clear about whether the child of a same-sex couple could receive baptism or if someone in a same-sex relationship could be a godparent, though.
💼Bedbug hitchhikers: South Korea has been having a bedbug problem, and it's just the latest country in recent weeks to see an outbreak of the pests. On top of that, the country is having a tourist boom now that the pandemic is behind us. So authorities are asking tourists, especially from countries with outbreaks, like the UK and France, to sterilize their travel items to prevent the bugs from hitching a ride. Korean locals are also avoiding public facilities and transit, as well as places like movie theaters where the bedbugs might be hanging out.
🤖Amazon trains new AI model: As the AI tech race zooms along, Amazon is spending millions to develop its own large language model, according to Reuters. It's pulling out all the stops to train the model, codenamed "Olympus," which reportedly has 2 trillion parameters (it's believed that ChatGPT-4 has 1 trillion). Researchers who'd been developing Alexa AI and the Amazon science team are reportedly collaborating on the training efforts.
🚫Meta bans political ads from using generative AI tools: Meta has gotten in a lot of trouble in the past for spreading fake news and being a tool for election meddling. Now, as it introduces generative AI tools onto its platforms, it's also banning the use of these AI tools in political ads and other regulated industries.
🥼HKU virtual patient: On Wednesday, University of Hong Kong researchers said they had invented an AI chatbot to act as a "virtual patient" to help train medical students' diagnostic skills. The school started working on the chatbot in 2020, and it was officially launched in August.
📊Asia uni rankings: Quacquarelli Symonds just released the Asian University Rankings 2024, which ranks schools based on 11 factors, including academic standing, staff with PhDs, graduate employability, research quality and productivity and internationalization on campus. Mainland China's Peking University has taken the top spot for the second year in a row, and the University of Hong Kong (HKU) took second place, beating out the National University of Singapore.
🎮GTA is coming soon: Rockstar Games' Grand Theft Auto VI is not too far away from release, with the company announcing it will release the game's trailer next month. The game is expected to have the franchise's first female protagonist, influenced by Bonnie and Clyde. Eager fans are also reporting the backdrop will be a fictionalized version of Miami, just like in 2002's GTA: Vice City.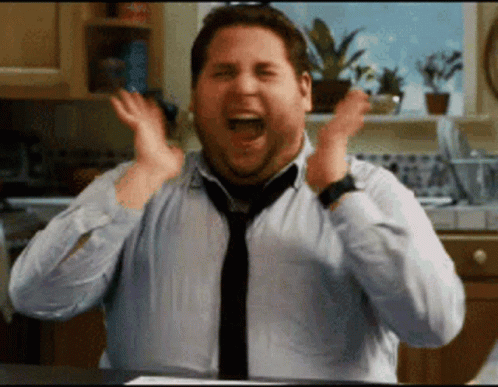 🎬Nintendo movies: In April, Nintendo released "The Super Mario Bros. Movie," the highest-grossing film of the year until "Barbie" took the top spot. Now, Mario creator Shigeru Miyamoto has said the company wants to release one film a year, and it's currently working on a live-action movie based on the Legend of Zelda game series.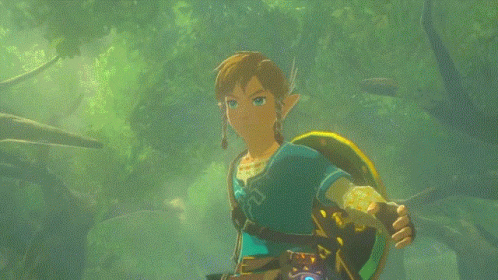 🛸Mexico's second UFO hearing: A couple of months ago, Mexico's Congress held hearings on the existence of UFOs and aliens. During these events, journalist and UFO enthusiast Jaime Maussan showed the lawmakers two weird, mummified things, which he said were aliens found near Peru's ancient Nazca lines. On Tuesday, the country held another UFO hearing, this time with researchers saying that the bodies are authentic lifeforms. Still, they can't confirm their origin or certify them as "extraterrestrial." But then, what are they?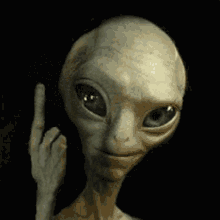 ---
Enjoying our TMS Headlines?
Forward it to a friend! After all, sharing is caring.
Anything else? Hit reply to send us feedback or say hello. We don't bite!
Written and put together by Joey Fung, Vanessa Wolosz and Christine Dulion