World
From Hong Kong's finance summit to snakes on a pizza – Here are today's Headlines
This week, Hong Kong hosted the Global Financial Leaders' Investment Summit.
A few minutes every morning is all you need.
Stay up to date on the world's Headlines and Human Stories. It's fun, it's factual, it's fluff-free.
To start off, we're looking into:
Hong Kong's Global Finance Summit 2023
The backstory: Over the past few years, Hong Kong has weathered some economic storms, mainly due to COVID restrictions and mainland China's zero-COVID policy. Last year, the city saw a 3.5% contraction in its economy, leading to a significant exodus of businesses and talent.
More recently: This year brought a noteworthy shift when the government decided to relax COVID restrictions and reopen its borders with mainland China. Still, challenges like a labor shortage and a recovering real estate market persist. Set against the backdrop of China's economic slowdown, a slump in the property market and escalating geopolitical tensions, the International Monetary Fund (IMF) last month predicted a decline in the nation's economic growth for the following year.
The development: This week, Hong Kong hosted the Global Financial Leaders' Investment Summit from November 6 to 8. Click the link here for some highlights from the summit.
Beijing invests in Changxin Xinqiao
The backstory: Changxin Xinqiao Memory Technologies is a relatively fresh-faced Chinese semiconductor start-up that entered the tech arena in 2021. Founded with a focus on memory solutions, it has ties with Changxin Memory Technologies, a DRAM chip giant in Hefei, China.
More recently: The global tech scene has been simmering with tension between the US and China. The US laid down restrictions on exporting high-tech chips and chipmaking gear to Chinese companies. Meanwhile, Beijing has been on a mission to boost domestic chip production.
The development: Changxin Xinqiao just locked in 39 billion yuan (around US$5.4 billion) in its latest funding round. Of this, a significant 14.6 billion yuan (US$2 billion) stemmed directly from the state-backed China Integrated Circuit Industry Investment Fund Phase II and funding from two other investors linked to the local government. Click the link here for more.
Apple's EU tax setback
The backstory: The EU has been trying to regulate Big Tech for years, pushing hard with antitrust probes into deals between multinational companies and member states that regulators saw as giving unfair state aid to the companies. In 2016, the European Commission said Apple relied on two Irish tax rulings for over 20 years that let it unfairly pay low tax rates as low as 0.005%. It argued that these tax breaks gave it an unfair advantage. So, the court ruled that Apple owed €13 billion (US$13.9 billion) of back taxes to Ireland.
More recently: In 2020, Apple and Ireland challenged this ruling, and the European Union's General Court ruled in their favor, saying regulators hadn't been able to prove that Apple had benefited from an unfair advantage.
The development: On Thursday, an adviser to the EU's top court – advocate general Giovanni Pitruzzella to the EU Court of Justice (CJEU) – said that there were legal mistakes made when Apple won that 2020 tax order case and the case will have to be reviewed again for a new decision. Click the link here for more.
To end, we'll look into:
Neuralink human trials
The idea of a brain implant startup led by Elon Musk kinda sounds like a sci-fi SNL skit. But, while it keeps many of its operations behind closed doors, we know that Musk's company Neuralink has been developing a computerized brain implant that, at least at first, is designed to help paralyzed people. In a nutshell, the concept is that these brain implant chips will read signals from a patient's brain and translate that data into "thoughts" that can be communicated on a computer or smartphone.
Last year, the US Food and Drug Administration (FDA) rejected Neuralink's bid for human testing because of safety concerns – like the wires moving in a patient's brain or the brain chip overheating. Then, in May, Neuralink was approved to start human trials.
The company reportedly plans to operate on 11 people in 2024 and over 22,000 by 2030. Click the link here for the latest.
In other news ...
🔢Numbers:
📉Market snapshot and key quotes:
In the US: US stocks fell on Thursday, breaking the best winning streak in two years.
In Hong Kong: Hong Kong stocks tumbled on Thursday for the third day in a row after the release of data from China showing the consumer price index fell faster than expected in October.
📊Top gainers/losers and company news:
In the US: Disney climbed 7% with strong profits and cost-cutting plans.
Arm dropped over 5% after its first public quarterly report, and AMC Entertainment fell 13.7% on news of more stock sales.
On Thursday, a ransomware attack on the Industrial and Commercial Bank of China (ICBC) disrupted some trades in the US Treasury market. ICBC was reportedly beginning to restore services as of Thursday afternoon.
In Hong Kong: Ping An Insurance dipped 1.3% after denying a report about taking over Country Garden Holdings. Country Garden fell over 9%.
👀The numbers everyone is watching:
In the US: Jobless claims totaled 217,000, down 3,000 from the previous week and just below the expected 220,000, according to the Labor Department on Thursday.
In Hong Kong: Consumer prices in China fell 0.2% last month, beating the expected 0.1% decline. Producer prices dropped 2.6%, slightly less than the predicted 2.7%.
Chinese chip maker Semiconductor Manufacturing International Corp (SMIC) fell 2.1% ahead of its Thursday earnings report.
📅To check out our economic calendar for this week, click here.
More headlines ...
📰Israel/Palestine updates: On Wednesday, UN Secretary-General António Guterres said that the civilian death toll in Gaza ​​(which is now reportedly almost 11,000) shows that something "is clearly wrong" with Israel's military actions. On Thursday, the US said Israel agreed to four-hour humanitarian pauses in attacks on northern Gaza so that civilians could flee. Meanwhile, the US and Israel are meeting with the Qatari PM to see about making a deal for hostage releases and pauses on fighting in the Gaza Strip.
📩Ukraine EU bid: Earlier this week, we reported that the EU would recommend steps to push Ukraine toward full bloc membership as the war there rages on. On Wednesday, the EU recommended the bloc open up full membership talks with Ukraine. There's still a long road ahead for it to join, and Ukraine still has to cut corruption, do more to protect minorities and limit oligarch power before it'll even be considered.
👩‍⚖️Russian artist faces jail time: In March 2022, a Russian artist named Alexandra Skochilenko protested against Russia's invasion of Ukraine by swapping out real supermarket price tags with calls to stop the fighting. She was arrested and had her court hearing on Wednesday. She's being charged with spreading fake news about Russia's military and could end up going to prison for eight years and being banned from using the internet for three.
📢Pro-Palestine march in the UK sparks backlash: Over the past four Saturdays, tens of thousands of Pro-Palestine demonstrators have marched the streets of London. Another protest is planned for Saturday, but Nov 11 is Armistice Day, and London police asked organizers to move it; they refused. PM Rishi Sunak called the planned march "provocative and disrespectful," calling on the cops to ban it (which is technically legal, but the police don't seem to be going with it). Home Secretary Suella Braverman referred to these protests as "hate marches" and said the police "play favorites" with protesters.
💣Hezbollah terror plot in Brazil: Two men suspected of being linked to Lebanese militant group Hezbollah were arrested in Brazil for allegedly planning a terror attack. According to local media, Hezbollah was planning to attack buildings associated with members of Brazil's Jewish community, including synagogues. Israeli PM Benjamin Netanyahu thanked Brazil for seizing the men who meant to "carry out an attack on Israeli and Jewish targets."
🛢Shell sues Greenpeace: Oil and gas giant Shell had its operations interrupted last year when Greenpeace activists boarded one of its oil production ships at sea to protest oil drilling. Now, Shell is suing Greenpeace for US$2.1 million in damages, saying that boarding the moving ship was "unlawful and extremely dangerous."
💸SoftBank losses: Japanese company SoftBank has an investment arm called the Vision Fund, which has put more than US$140 billion into hundreds of global startups – but not all of them have been winning bets. The Vision Fund was also a major investor in WeWork, which went bankrupt this week. Now, it's saying its losses add up to ¥258.9 billion (US$1.7 billion) through the end of September.
🍏Wozniak hospitalized: Steve Wozniak co-founded Apple with Steve Jobs in 1976. He was recently giving a speech in Mexico at the World Business Forum when he reportedly had a stroke and needed to be hospitalized. His reps haven't yet said anything about it, but people from his team are reportedly headed to check on him and see if he needs to be brought to the US for treatment.
🚓HK coke bust: Hong Kong customs agents have been on fire recently, making big busts left and right. On Tuesday, they launched an operation to check out a suspicious container headed to Jordan from Guatemala transiting through Hong Kong. In containers that were said to be holding marshmallows, agents found nine waterproof bags holding suspected cocaine. The bust is estimated to be worth about HK$390 million. Two people were arrested and will appear in court today.
🤑Astra Space buyout: Rocket-making firm Astra Space went public in 2021 at over US$2.1 billion, but its shares have fallen more than 99% since then; a series of mission failures and delays, plus competition with SpaceX, haven't been good for the company. According to a regulatory filing made on Thursday, its founders, Chris Kemp and Adam London, are proposing to buy the company out for US$27.8 million.
🎬SAG-AFTRA strike ends: After more than a hundred days on the picket lines, Hollywood actors can breathe a sigh of relief as SAG-AFRTA has reached a tentative new deal with studios. The union unanimously approved the new three-year contract on Wednesday. Not all of the details have been released, but we know the deal includes pay increases, streaming bonuses and AI regulations. It will go to a national union vote on Friday.
🏝Japan's new island: An undersea volcanic explosion about 1,200 kilometers (745 miles) south of Tokyo has added a new island to Japan's archipelago. A series of eruptions near Iwoto Island began in October and led to the creation of the new island. It's still unnamed, and experts aren't sure if it will stick around or not, as parts of it are eroding easily.
🤖AI animation: Animated films have always been major projects, requiring hundreds of artists to bring the film to life in a process that could take years. But AI may change that drastically, according to film exec Jeffrey Katzenberg. At the Bloomberg New Economy Forum on Thursday, Katzenberg said AI would majorly change the industry, accelerating the entertainment industry's digital transformation by a factor of 10.
🎧Spotify audiobooks are now available: Spotify has had a la carte audiobooks available for users to listen to for over a year. But now, Premium subscribers can listen to them as part of their subscriptions. With over 10,000 books in its listening library, there's a lot of literary material to appreciate.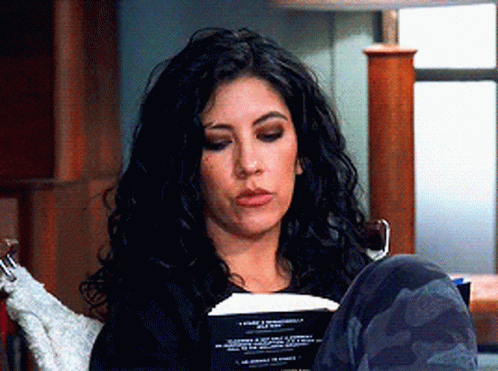 🎬Shrek 5?: Yesterday, we reported that Rockstar Games officially announced the trailer release for the next Grand Theft Auto game would come next month. Apparently, an intern also accidentally leaked big news the same day about "Shrek 5" being slated for a 2024 release. The internet is definitely here for it. Best of luck to that intern, though.
👁World's first whole eye transplant: Scientists in New York recently performed the first-ever successful whole eye transplant on a human. Six months after the surgery, we're now hearing about its success, as the patient's post-op eye health is showing great results. Although the patient can't see with the eye right now, doctors say there's no telling yet if his vision will eventually be restored. "The mere fact that we transplanted an eye is a huge step forward, something that for centuries has been thought about, but it's never been performed," said Dr. Eduardo Rodriguez, who led the medical team.
🍕Hong Kong offers "snake pizza": Pineapple might not be the most divisive pizza topping in the world anymore. Pizza Hut is now collaborating with a well-known, over 100-year-old Hong Kong restaurant (Ser Wong Fun) to create a pie with traditional snake stew ingredients as toppings. The pizza is topped with shredded snake meat, black mushrooms and Chinese dried ham on an abalone sauce base. Would you try it?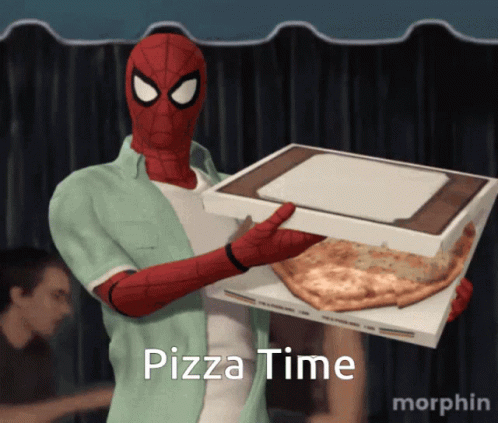 ---
Enjoying our TMS Headlines?
Forward it to a friend! After all, sharing is caring.
Anything else? Hit reply to send us feedback or say hello. We don't bite!
Written and put together by Joey Fung, Vanessa Wolosz and Christine Dulion