World
From Hong Kong's Wealth Academy to Diwali celebrations – Here are today's Headlines
In the fast-paced world of global finance, Hong Kong has become one of the magnets for family offices.
A few minutes every morning is all you need.
Stay up to date on the world's Headlines and Human Stories. It's fun, it's factual, it's fluff-free.
To start off, we're looking into:
Hong Kong's Wealth Academy
The backstory: In the fast-paced world of global finance, Hong Kong has become one of the magnets for family offices. These are establishments that the ultra-rich use to manage all their personal and financial matters. As of 2022, there were over 1,000 billionaires in the Asia Pacific region, with a total of US$4.2 trillion in wealth, as reported by the UBS Billionaire Ambitions Report. Under the leadership of Chief Executive John Lee, the city aims to attract 200 family offices by the end of 2025.
The development: On Thursday, Hong Kong rolled out the Hong Kong Academy for Wealth Legacy. The goal is to attract more family offices to Hong Kong and establish the city as a global finance hub. Property tycoon Adrian Cheng, the billionaire behind New World Development, is taking the helm as chairman. Cheng said interest is pouring in from China, the Middle East, South Korea, Japan and France. Click the link here for more.
Hospitals in Gaza suspend operations
The backstory: When it comes to war and conflict, hospitals are usually off-limits for fighting. In fact, civilians often seek shelter at hospitals during times of war because they are supposed to be safe havens. That's what's happening in Gaza now, but we keep seeing more and more news about hospitals being destroyed or their operations being hurt by shortages of fuel and supplies.
More recently: Over the past month, Israel has said that Hamas militants are using hospitals in Gaza as shields, which is why they've become flashpoints for fighting. But Hamas and hospital staff deny these allegations.
The development: Shifa is the largest and most advanced hospital in the Gaza Strip. Last week, it completely ran out of fuel for its generators. On Sunday, Shifa and Al-Quds (Gaza's second-largest hospital) said they were suspending operations. Hamas is now reportedly also suspending hostage negotiations. Click the link here for more.
Singles' Day 2023
The backstory: As we say goodbye to Singles' Day, or the iconic "Double 11" in China, let's go back to its origins and how it evolved into a shopping phenomenon. Starting as "Bachelor's Day" at Nanjing University in 1993 as a response to Valentine's Day, it's grown into a massive online hopping extravaganza that peaks on November 11. It became huge when Chinese e-commerce heavyweight Alibaba entered the scene in 2009. This transformed the day into a retail giant, beating even the scale of Black Friday in the US. Today, China's Singles' Day is a huge economic event for the entire country and is more about snagging great deals than celebrating being single.
The development: In the aftermath of Singles' Day 2023, Alibaba and JD.com reported big sales hikes. This year's Singles' Day seemed to be focused on low prices. For instance, Alibaba's Taobao and Tmall slashed prices by 15% on about 210 million orders. Click the link here for more on the aftermath of this year's Singles' Day.
To end, we'll look into:
Climate change is coming for your beer
Climate change news is pretty much always a bummer. But at least you can always take a break from it all by enjoying a cold beer, right?
Not quite. According to a study that came out last month, the effects of climate change are coming for beer. Scientists found that the number of European hops crops that give beer its unique bitter taste is dropping. Hops come from the flower of the hop plant and are usually added to the brewing process along with water, yeast, and malt. But, this study found that there was almost a 20% drop in hops crop output in some key regions from 1995 to 2018. This change is being blamed on hotter, longer and drier summers. Some hops and barley growers in North America say they've also been seeing their crops impacted by heat, drought and more unpredictable growing seasons.
Not all is lost, though. The beer industry is already trying to adapt. Click the link here for more.
In other news ...
🌋Iceland volcano eruption fears: Scientists have detected a lot of seismic activity in Iceland for the past couple of weeks, and there was a series of earthquakes last week. On Friday, the government declared a state of emergency as there are fears now that a volcanic eruption could soon destroy a small fishing village home to just over 3,000 people. The Icelandic Meteorological Office said an eruption could happen "within a few days."
📢French march against antisemitism: Across France, over 1,250 antisemitic acts have been recorded since the start of the conflict in Israel and Palestine. Over the weekend, more than 100,000 people, including senior politicians, marched in Paris against antisemitism. President Macron wasn't there but said his heart and thoughts were with the demonstrators.
📢Giant pro-Palestine protest in London: Saturday was Armistice Day in the UK, and pro-Palestine protesters were discouraged from demonstrating that day by the government. But they staged a protest anyway, and London police estimate that over 300,000 people participated. Organizers suggest there were many more – up to 800,000 – which would make it one of the largest in London's history.
💣Hezbollah missile strikes: Along the Israel-Lebanon border, trouble is brewing between Israel and Hezbollah – an Iranian-backed militant group that's shown support for Palestine. Hezbollah recently fired anti-tank missiles from southern Lebanon, injuring 18 Israelis, who Hezbollah said were soldiers but Israel said were civilians. Israel also launched strikes at two Hezbollah units, and Hezbollah-linked media is saying Israel targeted the town of Labbouneh, causing sirens to go off at the nearby UN Interim Force in Lebanon (UNIFIL) center.
📰UN brings attention to Darfur violence: This year, Sudan has been experiencing a lot of strife and violence as two security forces try to gain control of the country. In a recent attack, fighters from the Rapid Support Forces and their allied Arab militias stormed a refugee camp in the region of Darfur, reportedly killing over 800 people. The UN has warned that this violence could lead to a genocide involving the ethnic cleansing of minorities (specifically members of the Masalit tribe).
💰Germany ready to double Ukraine aid: As many of Ukraine's major allies have begun curbing their aid to the country in recent months, Germany is increasing it. The governing coalition there is reportedly working on plans to double military aid for Ukraine next year to €8 billion (US$8.5 billion). This plan still needs to be approved by Parliament.
📄Tesla Cybertruck lawsuits: Tesla is gearing up to release its highly publicized Cybertruck at the end of this month. According to recently released terms, new Cybertruck owners can't resell their new rides within the first year of purchase. If they do, they could be looking at a lawsuit for US$50,000 from Tesla.
👩‍⚖️Peter Nygard guilty: Former Canadian fashion giant Peter Nygard was convicted on Sunday of four counts of sexual assault. Nygard is also fighting extradition to the US, where he faces additional similar charges in New York.
📃FTX sues ByBit: As FTX navigates its financial collapse, its bankruptcy estate is trying to pay back the customers it formerly defrauded. It's now filing a US$1 billion lawsuit against crypto exchange ByBit, alleging that ByBit invested using FTX and got special privileges on the platform.
🏊‍♀️Victoria Harbour race: On Sunday in Hong Kong, almost 3,000 swimmers swam from Golden Bauhinia Square in Wan Chai to the Avenue of Stars in Tsim Sha Tsui in the annual Harbour Race. This is the first year for the race to return to full scale without COVID restrictions.
💸Sphere losses: A few months back, we reported on a new attraction opening in Las Vegas called the Sphere, which offers an immersive experience through its huge wraparound LED screen, the largest in the world with the highest resolution. But last week, the company reported a first-quarter operating loss of nearly US$100 million, and its CFO just quit.
🍺Hong Kong cuts back on booze: In years past, it may have seemed a given to order a cocktail or carefully paired wine with your dinner. But recent reports show that people in Hong Kong are drinking much less – especially the younger crowd of Zoomers. According to the health department, alcohol consumption has dropped almost 20% per capita since 2018.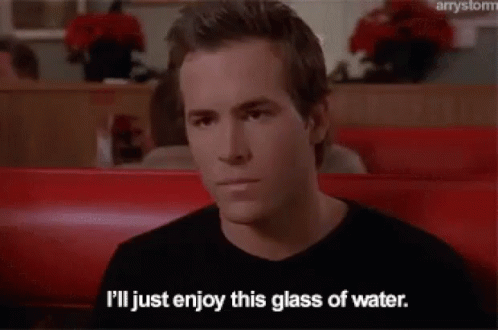 🦓Exotic meats: South Africa is home to a lot of unique wildlife, and now the country is looking to tap into that resource more. The country has put forward a proposal that aims to double the amount of game meat production to more than 100,000 tons annually by 2030 and make sure that 85% is good for people to eat, up from 10% currently. This includes meat like zebra, crocodile, ostrich and other animals.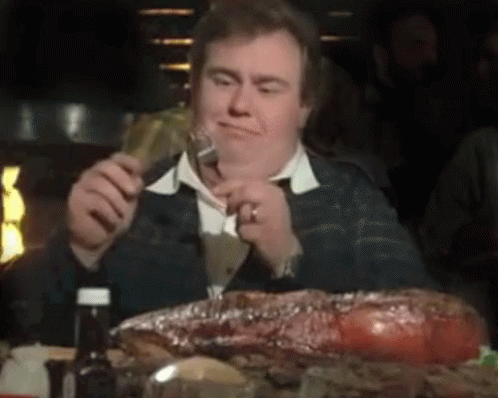 🔭New deep space images: NASA just used both the Hubble Space Telescope and the James Webb Space Telescope to compose new high-def images of deep space. In these pictures, we can see a mind-boggling cluster of galaxies called MACS0416.
🕯Diwali celebrations: Sunday was Diwali, the Hindu Festival of Light. This year, millions of Indians celebrated in a way that broke records. They lit over 2.22 million lamps at the Saryu River, burning them for 45 minutes while singing Hindu hymns, setting a new Guinness World Record.
---
Enjoying our TMS Headlines?
Forward it to a friend! After all, sharing is caring.
Anything else? Hit reply to send us feedback or say hello. We don't bite!
Written and put together by Joey Fung, Vanessa Wolosz and Christine Dulion