World
From Huawei's new EVs to a chocolate game controller – Here are today's Headlines
China's influence in the electric vehicle (EV) market has been a headline grabber.
A few minutes every morning is all you need.
Stay up to date on the world's Headlines and Human Stories. It's fun, it's factual, it's fluff-free.
To start off, we're looking into:
Huawei's new EVs
The backstory: China's influence in the electric vehicle (EV) market has been a headline grabber. In 2022, 29% of cars sold in China were electric or hybrid, reflecting the nation's push for sustainable transportation. But the landscape shifted as EV sales growth dropped to 41% from January to May this year, down from 120% for the same period last year. Why? Fierce competition, triggered by a price war led by Tesla, caused a domino effect as over 40 other automakers slashed prices on 753 car models.
More recently: In the tech realm, Chinese tech giant Huawei, mainly known for telecomms and smartphones, has diversified into various sectors like cloud computing, artificial intelligence (AI) and consumer electronics. In 2021, Huawei entered the EV market with its first electric vehicle.
The development: Huawei is now making big moves in China's EV scene with its new models, the Avatr 12 and Luxeed S7, equipped with advanced driving features. Click the link here for more on these new cars.
YMTC sues Micron
The backstory: Yangtze Memory Technologies Co (YMTC) has been a big player in China's chip game since 2016, specializing in making NAND flash memory chips, which power our smartphones and storage devices. Last year, things got rocky when the US decided to limit YMTC's access to some American tech bits. It was part of a broader move to control how much chip tech gets exported to China.
More recently: Meanwhile, over in the US, chipmaking giant Micron found itself in a tight spot. China launched a cybersecurity investigation into Micron after all those US tech restrictions rolled out. In May, China said that Micron's products failed a network security check, leading to a ban on their use in critical infrastructure.
The development: Now YMTC has filed a lawsuit against Micron in the US. The essence of the claim is that Micron and its Consumer Products Group infringed on eight YMTC patents. Click the link here for more.
The robot that can make oxygen on Mars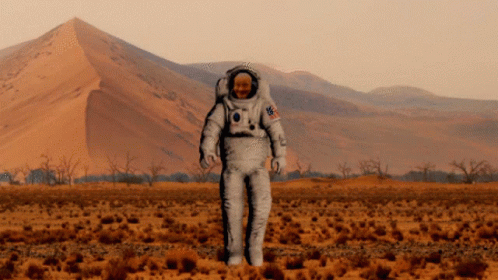 The backstory: Space agencies all over the world are racing to get humans farther and farther into space. One of the major goals is to land a human on Mars. Not only do we have to get a person off the Earth and to this other world – it's 225 million kilometers away.
Experts say the best time to send a crewed mission to orbit Mars would be in 2033. That year, there will be a rare planetary alignment that will make reaching Mars and Venus on the way back easier. And the first crewed landing could happen as soon as 2037. But we also have to make Mars liveable for that person. First thing's first – making the air breathable. So, what's the best way to make Mars resources oxygen-rich?
The development: In new research published in Nature Synthesis, scientists revealed another method for creating breathable air on Mars. And their new tech experiments relied on an artificial intelligence (AI) "chemist" robot. Click the link here for more.
To end, we'll look into:
Blue iMessage bubble controversy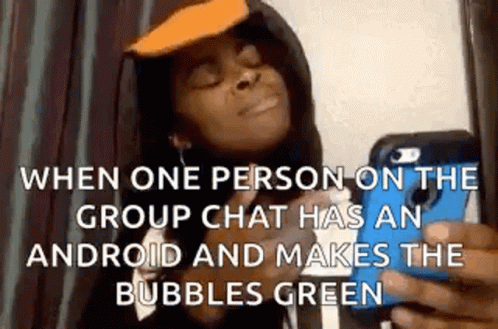 The strange divide between Apple and Android users is most apparent when it comes to text messaging – or when it comes to iMessaging and the colors of the message bubbles. If you use an iPhone or Mac to message your friends and family, seeing your message bubbles pop up as green instead of blue changes the vibe. This is what happens when someone using iMessage texts someone who isn't. Meanwhile, when two iMessage users text, the text bubble appears blue. If just one user in a group chat isn't using iMessage, the whole chat becomes green.
What's up with all of that?
This has been a recurring problem for people since 2011 when Apple first introduced iMessage. But this battle over message bubbles is neverending. Last week, Google went to EU regulators to get them to cut the red tape around iMessage to make it available on Android devices. Click the link here for more on this message bubble drama.
In other news ...
🔢Numbers:
📉Market snapshot and key quotes:
In the US: US stocks closed higher on Tuesday, driven by positive vibes from the latest US inflation data.
In Hong Kong: Hong Kong ended Tuesday with slight declines, showing a day of ups and downs as investors awaited US inflation data.
📊Top gainers/losers and company news:
In the US: Home Depot rose over 5% on positive Q3 earnings.
Other winners included Enphase Energies, with an over 16% rise, Boston Properties up 10.7% and SolarEdge Technologies with 10.8% gains.
In Hong Kong: JD.com and Alibaba dropped over 1%, and Meituan slipped by almost 3%.
👀The numbers everyone is watching:
In the US: The Consumer Price Index (CPI) stayed the same last month but went up by 3.2% from a year ago.
In Hong Kong: China is gearing up to release crucial economic indicators, including retail sales, industrial production, fixed-asset investment, new home prices, PPI and CPI.
📅To check out our economic calendar for this week, click here.
More headlines ...
💣Israel/Palestine update: On Monday, Hamas said it told Qatar that it's willing to release up to 70 women and children hostages in return for a five-day ceasefire with Israel. Meanwhile, the UN announced that more of its aid workers have been killed in Gaza than in any other conflict in the org's 78-year history, with a total of 102 UN aid workers killed and 27 more wounded. On Tuesday, Israel said that it had seized Hamas's Parliament and some other government institutions in Gaza City, along with a university engineering faculty building, which Israel says has been used to develop weapons. Israel also released videos taken inside Gaza's main children's hospital showing weapons that Israel said were found there, along with a room that it said held hostages. But, Gaza's Health Ministry disputed these claims, saying that the footage was taken from within the hospital but after it was already empty of all patients and staff – implying that the scene was staged.
At the same time, Al-Shifa Hospital – Gaza's largest and most advanced – is still stuck in the middle of the fighting. Staff there report that the hospital has had to convert its courtyard into a mass grave for the burial of a reported 170 people so far. The White House also came out to say on Tuesday that US intelligence has found that Hamas and Palestinian militants have operations under Al-Shifa and other Gaza hospitals.
🤝Biden-Xi meeting nears: Chinese President Xi Jinping is in California for the APEC Summit. For the first time in a year, he and President Biden are set to meet and talk on Wednesday. They're expected to revive US-China military-to-military communications, which have been suspended since the summer of 2022. They might also talk about artificial intelligence (AI) and national security. They're also reportedly set to announce an agreement where China would crack down on the manufacture and export of fentanyl, which is contributing to a massive opioid problem in the US.
🔫EU set to miss Ukraine ammo goals: Last March, the EU committed to giving Ukraine a million 155-mm artillery shells within a year. But, even at the time, many critics thought this idea was unrealistic. Now, German Defense Minister Boris Pistorius is saying that the EU pledge won't be met by next March as hoped for.
🌋Iceland prepares for volcanic eruption: A couple of days ago, we mentioned that Iceland has been experiencing more tremors over the past few weeks, and the country is expecting one of its volcanoes to erupt any day now. On Tuesday, Icelandic authorities started getting ready to ​​build special walls around a geothermal power plant that could be in the path of lava flows, trying to protect it. Authorities have also evacuated almost 4,000 people from a fishing town that could be in danger
👩‍⚖️Convicted killer pardoned in Russia: In 2014, Russian detective Sergei Khadzhikurbanov was convicted of helping to organize the killing of well-known investigative journalist Anna Politkovskaya, and he was given a 20-year prison sentence. But, he recently spent six months fighting for Russia in Ukraine. Now, Khadzhikurbanov's lawyer is saying that his client has been pardoned by Russian President Putin and is staying in the military.
🤑Apple/Google deal reveal: Google is currently going through a major antitrust trial, being accused of protecting an illegal monopoly of search engine dominance. While testifying in Google's defense on Monday, University of Chicago professor Kevin Murphy let it slip that Google gives Apple a 36% revenue cut of all search ad income from Safari – a number that's been carefully kept under wraps.
🤖Airbnb buys AI startup: Founded in 2020, the Gameplanner.AI startup has been operating outside the public eye. But Airbnb just acquired the company for US$200 million in its first public acquisition deal. Gameplanner is expected to help Airbnb develop its AI projects, which aren't well-known at the moment.
😎Hong Kong cools off: Sick of those summer heat waves over the past months? Well, now, Hongkongers are loving cooler temps in the city brought by a monsoon, with the forecasted temp expected to drop to 17 C (62 F) over the weekend.⁠ Woohoo!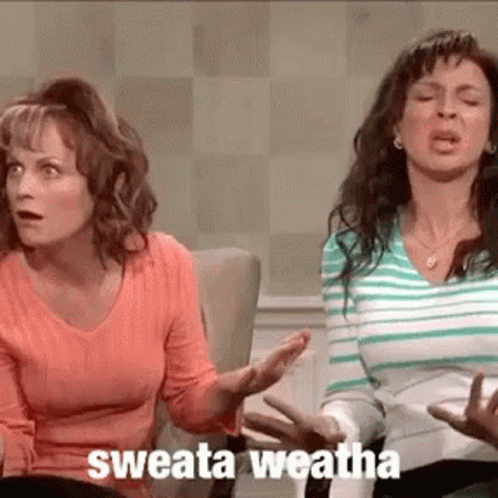 💻YouTube to roll out AI labels: Deepfake videos have become a bigger problem since last year's AI boom. Now, YouTube is trying to crack down on, or at least regulate, deepfakes on its platform. YouTube is set to obligate creators to label their "realistic" AI-generated content, with no exceptions for parody and satire, especially involving AI-generated music content from YouTube's music studio partners.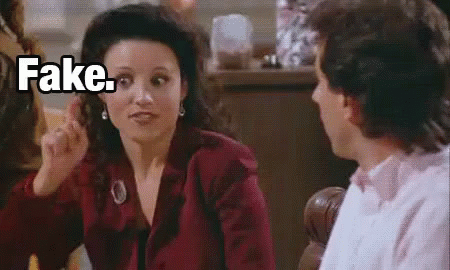 🍿"Inside Out" trailer: The trailer for "Inside Out 2" has officially become Disney's biggest animated trailer launch in history. It was released on November 9 and got 157 million views in just 24 hours, according to Disney. This beat out "Frozen 2," which had a record of 116.4 million for its trailer. "Inside Out 2" is slated to come out next June.
🎮Edible Xbox controller: Xbox has teamed up with the new Warner Bros. film "Wonka," and to celebrate the beloved story, it's created the first edible chocolate video game controller. Right now, fans can enter the official Xbox sweepstakes to try and win the Wonka-Inspired Xbox Series X with a unique design modeled after Willy Wonka's store, including an edible Xbox controller made of pure chocolate and wrapped in Wonka's signature gold wrapper. You can't actually eat the console, though.
---
Enjoying our TMS Headlines?
Forward it to a friend! After all, sharing is caring.
Anything else? Hit reply to send us feedback or say hello. We don't bite!
Written and put together by Joey Fung, Vanessa Wolosz and Christine Dulion