World
From Google in court to Kim Kardashian being "Man of the Year" – Here are today's Headlines
Early this month, Epic Games took Google to court for anti-competitive practices.
A few minutes every morning is all you need.
Stay up to date on the world's Headlines and Human Stories. It's fun, it's factual, it's fluff-free.
To start off, we're looking into:
Google-Samsung US$8 billion deal
The backstory: Google first stepped onto the tech stage as a search engine in 1998. Over the years, it's transformed into a technological powerhouse, branching into advertising, cloud services and hardware.
More recently: Epic Games, a major player in the gaming arena, became known for hits like Fortnite and the widely used Unreal Engine. Its legal dispute with Apple in 2020 over App Store policies brought attention to issues of monopolistic practices by these big companies. Early this month, Epic Games took Google to court for anti-competitive practices, saying its Google Play store policies are essentially a monopoly.
The development: On Monday, testimony revealed that Google paid US$8 billion over four years to Samsung to ensure that Google's search engine, voice assistant and Play Store were set as default in its devices. Click the link here for more on the case so far.
China's phone boom
The backstory: A few years ago, tensions flared between Huawei and the US. The Trump administration imposed restrictions on the Chinese tech giant, citing national security concerns. This led to Huawei's blacklisting and had a big impact on its global smartphone business. As the Biden administration took charge, restrictions tightened with new curbs on tech exports to Chinese companies, escalating the US-China tech competition. On the other side of the globe, China's mobile industry also declined mainly because of excess inventory during COVID.
The development: Huawei and Xiaomi are making a comeback in China's smartphone market, with double-digit growth in October. According to Counterpoint Research, phone sales in China surged 11% last month compared to the same period a year ago. Huawei saw an 83% boost, while Xiaomi's sales jumped by a third. Now, these companies are facing a new challenge – keeping up with this unexpectedly high demand. Click the link here for more.
Microsoft unveils its first AI chip
The backstory: The race to develop artificial intelligence (AI) technologies and models is on with Big Tech and startups everywhere. One of the biggest names in AI right now is Nvidia, which has designed the most advanced semiconductor chips to build this kind of technology – graphics processing units (GPUs). Another is OpenAI, which uses Nvidia's GPUs. But it's been reported that Nvidia's best-performing AI cards are already sold out until next year. There just don't seem to be enough GPUs coming from Nvidia (or its rivals) to power the whole AI landscape as the competition heats up.
More recently: Since 2019, though, it looks like tech giant Microsoft has been working on its own AI developments that don't rely on outside GPUs with a project code named "Athena."
The development: At its Ignite developer conference, Microsoft just revealed its first self-made AI chip and cloud-computing processor. Click the link here for more from the conference.
To end, we'll look into:
Your brain on strawberries
We all know eating fruits and veggies is good for your brain. But some foods, like dark, leafy greens, fish, tea and coffee, nuts and berries, are particularly important for brain health and power. And certain foods might be beneficial for specific health results.
"It's possible that eating a certain diet affects biological mechanisms, such as oxidative stress and inflammation, that underlie Alzheimer's," according to the US National Institute of Health. "Or perhaps diet works indirectly by affecting other Alzheimer's risk factors, such as diabetes, obesity and heart disease."
Because scientists don't have all the info on the links between brain disease and diet, it's a vast area of research.
But a new study reveals specific benefits our brains get from eating strawberries. Click the link here for more on this research.
In other news ...
🔢Numbers:
📉Market snapshot and key quotes:
In the US: US stocks closed higher on Wednesday, driven by positive inflation data.
In Hong Kong: Hong Kong stocks surged on Wednesday on the back of lower-than-expected US inflation, sparking optimism about the Fed's interest rate stance.
📊Top gainers/losers and company news:
In the US: Target jumped over 17% following positive Q3 results, reporting earnings of US$2.10 per share and revenue of US$25.4 billion.
In Hong Kong: Chinese EV firms were having a field day. Xpeng jumped over 7%. Nio rose over 6%, and Li Auto rose over 5%.
👀The numbers everyone is watching:
In the US: In October, the consumer price index remained flat from the previous month but increased 3.2% from a year ago. Still, this was below expectations.
October's producer price index declined by 0.5%, the biggest drop since April 2020.
Retail sales for October sank by 0.1%, pointing to ongoing challenges for consumers dealing with higher prices.
In Hong Kong: In October, China's property sales dropped more quickly, down by 20.33% compared to the 19.77% decline in September.
📅To check out our economic calendar for this week, click here.
More headlines ...
💣Ukraine in occupied Kherson territory: As winter draws in on Ukraine, its counteroffensive is ongoing. Ukraine is now saying that its troops have crossed the Dnipro River into Russian-occupied areas of the Kherson region. On Wednesday, Russia confirmed these reports and said that it had dispatched more troops to that area to stop Ukraine.
👮‍♀️France issues arrest warrant for Assad: On Wednesday, plaintiffs in the case said France has issued an international arrest warrant for Syrian President Bashar al-Assad, who's accused of being complicit in crimes against humanity and war crimes over chemical attacks in 2013 when sarin gas killed more than 1,400 people. It's historic because it's the first time a sitting head of state has received an arrest warrant from another country for war crimes and crimes against humanity.
📄UK-Rwanda asylum policy: British PM Rishi Sunak has been pushing an asylum policy first introduced in 2022 involving deporting asylum seekers to Rwanda to curb the number of migrants entering the UK. On Wednesday, the British Supreme Court ruled against it, saying it breaks both British and international law. Sunak is now saying that the government is already building a new treaty with Rwanda that would protect asylum seekers sent by the UK from being sent back to their countries of origin – a major potential issue with the struck-down plan.
🗺Myanmar rebellion: Myanmar has been controlled by a junta since a military takeover in February 2021. Now, rebel groups are uprising in different parts of the country, battling the junta. According to one militant group, dozens of members of the Myanmar military have surrendered or been captured. Rebels have also taken control of a border crossing point on the country's border with India.
📄US extends sanctions waiver: A couple of months ago, the US began waiving some sanctions on Iraq buying electricity from Iran, allowing billions in frozen assets to go to Iran that can only be used for humanitarian purposes. On Tuesday, the US extended a sanction waiver by four months, allowing Iraq to keep getting that electricity and giving Iran access to the payments.
🤝Biden-Xi meeting: A much-anticipated meeting between US President Biden and China's President Xi kicked off on the sidelines of the APEC Summit in the US on Wednesday. They're reportedly aiming to cool off tensions between the two countries and may even plan to resume military-to-military dialogue. We'll have a fuller breakdown of what happened tomorrow.
💼Suitcase concerns: Hong Kong's Consumer Council on Wednesday said it has found several luggage brands contain cancer-causing chemicals linked to stunting children's growth and impairing the male reproductive system after an independent test of 15 suitcase samples. They advise travelers to wash their hands "promptly" after touching luggage handles.
💻China's speedy internet: Two Chinese tech giants, Huawei and China Mobile, have said they teamed up to build the world's first internet network that has a "stable and reliable" bandwidth of 1.2 terabits per second, which is several times faster than typical speeds globally. Their project is a 3,000-kilometer (1,860-mile) internet network connecting Beijing to the south, and they're saying it's a major tech breakthrough.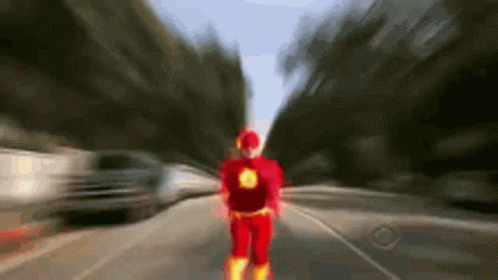 🚀SpaceX considers Starlink spinoff?: There have been rumors flying around that Elon Musk's company, SpaceX, is considering an initial public offering (IPO) for its satellite internet business, Starlink, for next year, essentially spinning it off into its own firm. On Wednesday, Musk denied these claims with a post on X (formerly Twitter). Insiders say he will eventually spin the company off on its own, but only once it's reached predictable and profitable stability.
🚗Xiaomi EV sneak peek: Chinese smartphone giant Xiaomi looks like it's the next one to jump into the electric vehicle (EV) game in China, as a recent filing unveiled its first EV model, the Beijing Xiaomi SU7. The car has a panoramic glass roof, and drivers can install lidar sensing tech on the top of its windscreen for advanced assisted driving. It has a top speed of 265 kilometers (165 miles) per hour.
🎮ByteDance could sell gaming studio: ByteDance (which owns TikTok) is reportedly considering selling its gaming studio, Shanghai Moonton Technology Co. The company seems to be looking toward focusing on its main operations and streamlining and building those up.
📱Google Maps adds interactive updates: Google Maps just got a bunch of new updates. It now includes more options for public transit directions based on the wants and needs of the user, the option to create shared destination lists with your friends and the use of emojis in a few different areas of the app.
☕Central Perk opens: After being delayed because of the unexpected death of "Friends" star Matthew Perry in October, the first permanent brick-and-mortar Central Perk coffee shop has opened in the US in Boston, and it's been dedicated to the late star. One way it's honoring Perry is with coffee sleeves with the Chandler Bing quote, "Can I interest you in a sarcastic comment?" The cafe also features a replica of the orange sofa from the show.
🦚Bird of the Century: Every year, the Forest and Bird organization hosts a "Bird of the Year" contest to crown the best native bird of New Zealand. This year, the contest was held for "Bird of the Century," and US late-night TV host of "Last Week Tonight," John Oliver, decided to throw his hat in the ring by running a campaign for the pūteketeke, putting up ads and billboards all over the world to win votes. With fewer than 3,000 wild pūteketekes in New Zealand, his campaign brought attention to this strange, rare animal with "unique looks" and a "propensity for puking." Because of Olvier's team's efforts, over 350,000 ballots were cast in the contest from almost 200 countries, causing the ballot system to crash. But, the pūteketeke has been crowned the winner.
📱IG's close friends feature: Instagram now lets users post stories and reels to a selection of close friends only, rather than having them automatically shared with all your followers. If you want to limit a post or reel to close friends only, select the Audience option that pops up when you're about to post something. Then, hit Close Friends and Done before sharing. Only your chosen friends will see the photo, video or reel, along with a green star indicating it was just shared with those users on your list.
🕶VR Squid Game: Sandbox VR and Netflix have teamed up to launch a virtual reality (VR) version of the super popular Korean show "Squidgame," which is now available to play in Hong Kong. In this immersive experience, players can compete in eight 30-minute mini-games featuring popular challenges from the show, and there are some new ones created just for the virtual game, too.
🏆Kim K is "Man of the Year": GQ has a "Man of the Year" list with a cover star each year, and this year it's… Kim Kardashian? Some reactions were confused or even angry about the mag selecting her for the title, but others were cheering it on, saying Kim's recent deal with the NBA and release of Skims Men "were the biggest disruptors in the men's garment industry this year." Man or not, we can all probably agree she's having a boss year.
---
Enjoying our TMS Headlines?
Forward it to a friend! After all, sharing is caring.
Anything else? Hit reply to send us feedback or say hello. We don't bite!
Written and put together by Joey Fung, Vanessa Wolosz and Christine Dulion