World
From the Xi and Biden talks to Black Friday across the globe – Here are today's Headlines
On Wednesday, US President Biden and China's President Xi met in San Francisco on the sidelines of the APEC Summit.
A few minutes every morning is all you need.
Stay up to date on the world's Headlines and Human Stories. It's fun, it's factual, it's fluff-free.
To start off, we're looking into:
Xi-Biden US talks
The backstory: Over the past year, tensions between China and the US have steadily risen due to a series of issues. For one, the US put curbs on tech exports to Chinese companies. At the same time, China started digging into the US chip company Micron, and the nation put export curbs on materials for making electronics, like germanium and gallium. There were also political conflicts and trade problems between the two.
More recently: In August, the US and China took big steps in their diplomatic relations. In the last few months, several meetings between US and Chinese officials have shown both nations' interest in warming ties.
The development: On Wednesday, US President Biden and China's President Xi met in San Francisco on the sidelines of the APEC Summit to discuss crucial global matters. Their last meet-up was at the G20 conference in Bali, Indonesia, almost a year ago. Click the link here for key takeaways from this much-anticipated discussion.
Renault's EV plan
The backstory: Renault, a French automotive giant with roots dating back to 1899, is gearing up for a major move – the public debut of its electric vehicle (EV) arm, Ampere, expected in early 2024. But the company faces some challenges. A price war triggered by Tesla and uncertainties from disappointing initial public offerings (IPOs) – think Arm and Birkenstock – loom over Renault. Plus, there's the competition in the market from Chinese EV makers and an overall slower demand for EVs.
The development: On Wednesday, Renault held an investor day to outline plans for Ampere. The company's eyeing a revenue surge to 10 billion euros (US$10.8 billion) by 2025, triple from where it stands. But CEO Luca de Meo made it clear that Ampere would scrap its IPO if the valuation was too low. "We are not crazy," he told reporters. Click the link here for more on what all Renault laid out for investors about Ampere's potential public debut.
Meta and TikTok fight EU regulation
The backstory: When the EU passed the Digital Markets Act (DMA) in 2022, it set out to regulate Big Tech. Under the DMA, the European Commission created the "gatekeeper" label. Gatekeepers are big market players with a lot of power that provide at least one "core" platform service (like a search engine, social network, browser or messaging service). There are new regulations for these gatekeepers to comply with by next year.
More recently: A couple of months ago, the EU designated six companies as gatekeepers – Alphabet (Google's parent company), Amazon, Apple, ByteDance (TikTok), Meta (Facebook and Instagram) and Microsoft. The European Commission allowed tech firms to appeal the "gatekeeper" designations for their different services, with the deadline set for November 16.
The development: Both Meta and ByteDance have appealed their gatekeeper designations. Click the link here for more.
To end, we'll look into:
How Black Friday took over the world
Thanksgiving is an American holiday (and a Canadian one, but they celebrate it on a different day). But Black Friday is for anyone with cash to spend.
Black Friday, which traditionally kicks off the holiday shopping season in the US, has been around since the 1960s. It started in Philadelphia, where tourists would flock to the city the day after Thanksgiving and ahead of the annual Army-Navy football game held on Saturday. The term "Black Friday" reportedly comes from Philly police, who had to work long hours in bad traffic and terrible weather to control crowds in the city that day. Local shops saw the day differently – as a chance to bring in holiday shoppers who were already around.
By the late 1980s, this "holiday" had caught on around the rest of the US, and retailers started marketing for it. But by now, Black Friday has spread around the globe. In countries all over the world, Black Friday is a major shopping day. Click the link here for more.
In other news ...
🔢Numbers:
📉Market snapshot and key quotes:
In the US: US stocks dipped on Thursday ending a 4 day winning streak, as investors backed off of this month's rally.
In Hong Kong: Hong Kong stocks closed lower on Thursday shedding some gains from the previous day's strong surge as some investors swooped in for profits.
📊Top gainers/losers and company news:
In the US: Cisco Systems plunged 9.8% due to a cautious outlook for the current quarter and fiscal year.
Walmart slipped more than 8% after a cautious outlook based on weaker consumer spending.
Macy's rose by 5.7%, beating Q3 earnings estimates.
In Hong Kong: Alibaba Group fell almost 2%, NetEase sank just over 2%, and and Lenovo retreated 2.7% before their earnings reports due on Thursday.
👀The numbers everyone is watching:
In the US: Import prices fell more than expected, down by 0.8% in October, surpassing economists' projections.
📅To check out our economic calendar for this week, click here.
More headlines ...
📰Israel/Palestine updates: In Israel on Thursday, opposition leader Yair Lapid called for far-right PM Benjamin Netanyahu to be replaced and said that a unity coalition government would be widely supported in the Knesset. Al-Shifa Hospital is basically inoperational, with a lack of fuel, electricity and supplies as Israeli forces raid it. According to the UN, evacuating the hospital isn't realistic, with security and other issues cropping up (like a lack of fuel for ambulances). On Thursday, the Israeli army said it had found the body of an Israeli hostage taken on October 7 outside of the hospital as well as "military equipment including Kalashnikov rifles and RPGs." Gaza is also under another communications blackout because of the fuel shortage.
💬Global reactions to the Israel/Palestine conflict: On Wednesday, the UK Parliament voted against calling for a ceasefire after about a quarter of lawmakers rebelled against the majority and put forward the proposal. On Thursday, South Africa's ruling African National Congress party said it would support a motion to close the Israeli embassy if one ends up in Parliament. That same day, France called the ongoing settler violence in the occupied West Bank a "policy of terror." The US has also expressed concerns about American citizens being unable to move freely in the West Bank, as well as saying Israel needs to "ensure protection for civilians" as it expands its military operation.
💣Russia loads nuclear vehicle into silo: Russia has been pulling away from nuclear agreements, recently moving nuclear weapons into neighboring ally Belarus and also de-ratifying a treaty banning nuclear testing. On Thursday, Russian media reported that rocket forces loaded an intercontinental ballistic missile equipped with a nuclear-capable hypersonic vehicle into a launch silo in southern Russia.
🚫Finland closes Russia border crossings: Currently, Finland is dealing with a surge in illegal border crossings coming from Russia, mostly with third-country nationals. Finnish PM Petteri Orpo has accused Russia of helping people cross the border without necessary papers. Orpo announced that Finland will close four crossing points into Russia at midnight on Friday. Two other crossings will stay open for asylum applications.
✅Kenya's Parliament backs Haiti mission: For months, Haiti has been experiencing a gang violence crisis that's led to most of the capital being under gang control. Kenya offered to send 1,000 police officers over to help control the situation, a proposal that won the UN Security Council's approval in October. The plan was still controversial in Kenya, but its Parliament just voted in its favor. There's still a court order barring its deployment until a previous legal challenge is settled, though.
⏸Sweden's NATO bid stalled: Sweden's bid to join NATO has been delayed again and again over the past few months, with Turkey slowing down the approval process. The bid finally went to Turkey's Parliament recently, but its foreign affairs commission delayed the vote. The bill may be put back on the agenda as soon as next week, but there's nothing set in stone.
📈Hong Kong youth suicide rise: Last month, the Samaritan Befrienders Hong Kong (SBHK), an NGO that specializes in suicide prevention, said 17 young people had died by suicide between July and October, according to local media reports. The group has warned of an "obvious increase" in these numbers since school began in September. The executive director of SBHK said during a press conference that young people have a lot of stressors, but academic problems and relationship and family issues are prime reasons behind suicide, according to their findings.
👩‍⚖️Russian artist jailed: A Russian artist who replaced supermarket price tags with calls against Russia's war in Ukraine was arrested on charges of spreading false info about the Russian military. She went to trial this week and was found guilty and sentenced to seven years in prison, a move her supporters called a mockery of justice.
💸Hong Kong contractors fined: Last Year, Cantopop boy band Mirror was performing in Hong Kong when a giant screen suspended above the stage fell, hitting two dancers and injuring them. One of them was left paralyzed below the neck. On Wednesday, a city court fined two contractors responsible for the setup and dancers a total of HK$352,000 (US$45,085) for failing to ensure employees' safety and not taking out insurance policies for employees.
🚗Amazon launches car sales: You can buy pretty much anything from Amazon. Starting next year, you can also buy a car. On Thursday, Amazon announced that it will begin selling its cars through the platform, starting with South Korean carmaker Hyundai. There will be digital showrooms to check out vehicles and options for pick up or delivery.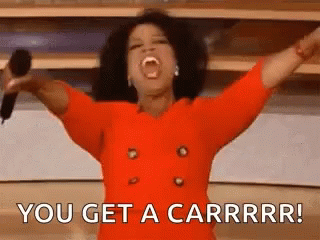 ⛔Alibaba cancels spin-off: We've been covering Alibaba's massive restructuring to break its empire into six major units and several small businesses over the last few months. Now, the company's announced it's canceling its plan for a full spin-off of its cloud computing unit because of uncertainties looming after the US recently expanded its export curbs on advanced chips to China. It's also said the plan for a listing for supermarket chain Freshippo is on hold.
👨‍⚕️CRISPR treatment greenlit in the UK: CRISPR is a gene-editing technology that lets scientists make changes to someone's DNA, and it can be used to treat genetic conditions. The UK just became the first country to approve a medical treatment using CRISPR. The treatment is called Casgevy, and it can treat sickle cell disease and beta-thalassemia (a blood disorder).
🎧Snoop Dogg quits?: On Thursday, rapper Snoop Dogg, who's associated with a massive amount of marijuana use, announced on social media he was "giving up smoke." Earlier this year, Snoop said he was cutting back on smoking since becoming a grandfather. Many fans reacted with disbelief, saying things like, "It's not April Fool's Day, Snoop," or suggesting his account was hacked. To be fair, he doesn't say anything about other forms of weed, like edibles.
😆IKEA comes for Balenciaga: Earlier this week, we reported on Balenciaga's Spring 2024 "towel skirt" that costs US$925 for preorder on its website. Well, that may be out of some people's budget, so IKEA has marketed an affordable alternative with its new "VINARN Towel Skirt" for just £16 (US$20). You can save yourself another bundle by pairing it with the Frakta tote bag for less than a buck (HK$8) – it looks strikingly like Balenciaga's US$2,145 (HK$16,700) Arena Extra-Large Shopper Tote.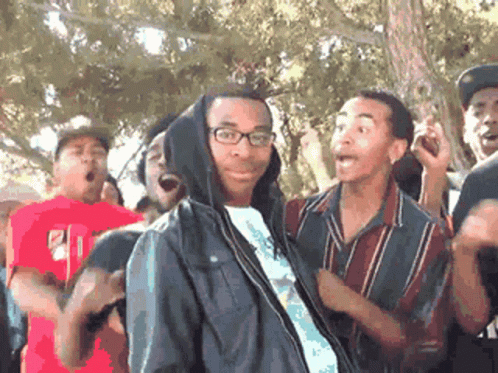 ---
Enjoying our TMS Headlines?
Forward it to a friend! After all, sharing is caring.
Anything else? Hit reply to send us feedback or say hello. We don't bite!
Written and put together by Joey Fung, Vanessa Wolosz and Christine Dulion