World
From Sam Altman's OpenAI exit to Michelle Yeoh's honorary degree – Here are today's Headlines
Around a year ago, OpenAI's ChatGPT burst onto the artificial intelligence (AI) scene.
A few minutes every morning is all you need.
Stay up to date on the world's Headlines and Human Stories. It's fun, it's factual, it's fluff-free.
To start off, we're looking into:
Sam Altman exits OpenAI
The backstory: Around a year ago, OpenAI's ChatGPT burst onto the artificial intelligence (AI) scene. Everyone wanted a piece of the AI pie, from tech titans like Google to emerging players like Zhipu. Microsoft-backed OpenAI was founded back in December 2015. Since its inception, the company has been on a mission to ensure that artificial general intelligence (AGI) benefits humanity at large.
Enter Sam Altman, the CEO and face of OpenAI since 2019. He's a key player in the AI world, supporting the tech's advancement while also pointing out its risks.
The development: On Friday, OpenAI surprisingly fired Altman, saying there was a lack of transparency in his communication style. Silicon Valley is buzzing about this unexpected change. But according to reports, investors, notably Microsoft, are pushing for Altman to come back. Click the link here for more on what's going on.
Major advertisers flee X
The backstory: Since Elon Musk bought Twitter and rebranded it as X over a year ago, ad sales have been consistently dropping. The platform has been loosening content moderation rules, leading to more offensive posts. Well, advertisers don't really want their stuff showing up next to that kind of content.
More recently: Last week, Musk started receiving backlash after showing support for an antisemitic conspiracy theory post on X. CEO Linda Yaccarino tried to clean up the mess by sending a note to employees saying that "X is a platform for everyone" and "discrimination by everyone should STOP across the board." Later, she also posted about the platform's dedication to fighting antisemitism and discrimination. Even the White House weighed in on the scandal, calling the post an "abhorrent promotion of antisemitic and racist hate."
The development: Over the past few days, major advertisers have paused ad spending with X because of this situation. Click the link here for more.
Samsung's Lee's last pleas
The backstory: Samsung, the South Korean tech giant led by the Lee family, has been a major player across sectors from consumer goods to semiconductors. In 2017, its vice chairman at the time, Jay Y. Lee, found himself in legal hot water. Accusations of bribery and corruption swirled, all tied to his aspirations to control the company. Imprisoned twice for bribery, Lee's initial 30-month sentence was reduced to 18 months in 2021 and came with a five-year employment ban.
More recently: In 2022, he was pardoned, clearing the path for him to lead Samsung. Last October, he became executive chairman, following in his father's footsteps. But fresh into his role, he was facing new allegations of merger-related fraud dating back to 2015.
The development: Now, Lee's three-year-long trial is wrapping up in January, with prosecutors seeking a five-year prison term and a 500 million won (US$385.700) fine. On Friday, he gave his last arguments. Click the link here for more.
To end, we'll look into:
The site that rewinds time
Have you ever wanted to travel back in time? Well, now you can. Kind of.
Through a simulator called Ancient Earth, you can see a 3D globe rendering of Earth. The interactive globe lets you enter the name of a town or city and see what it would've looked like (and what would've lived there) millions of years ago. You can see how that part of Earth changed from 20 million to 750 million years ago. So you can learn how Earth's land masses and continents have shifted to look like they do today.
It also lists which fossils have been found in that geographic area, informing how scientists would know what was going on there so long ago. So you can discover which dinosaur species were chilling in your neck of the woods in ancient times. You can also jump to periods when specific events happened, like when the first plants grew on Earth or the time of the dinosaur extinction. Click the link here for more.
In other news ...
📰Israel/Palestine updates: With the Israeli Defense Forces (IDF) currently holding Al-Shifa Hospital in Gaza, the World Health Organization (WHO) is warning that it's become a "death zone," with patients dying due to a lack of medical services. The group is also worried about starvation and disease throughout the strip. After a push from the US, Israel is allowing 140,000 liters of fuel into Gaza every two days to help aid deliveries and communications. But the UN said this is still less than what's needed. On Saturday, a school run by the UN was hit in what a top UN official described as a "horrifying" incident that still hasn't been explained. A new investigation of the October 7 Nova music festival massacre shows that the IDF accidentally shot some festival attendees while firing at Hamas terrorists. In the West Bank, an Israeli airstrike killed five Palestinian fighters and wounded two other people, according to the IDF. Over the weekend, the first group of injured Palestinian children from Gaza arrived in the UAE, which has pledged to aid 1,000 children. Now, the US, Israel and Hamas are reportedly close to an agreement to pause the fighting and free dozens of hostages. On Sunday, Israel said that Hamas had executed a captive soldier and two foreign hostages were held at Al-Shifa Hospital. Israel also released a video that it said is proof of tunnels run by Hamas underneath the hospital.
📩Argentina holds high-stakes run-off vote: Argentina has been experiencing rough economic times, with its inflation rates hitting record heights over the past few months. The country just faced a competitive run-off vote for president, with the two candidates reportedly neck and neck in the polls. Far-right libertarian Javier Milei is running against the left-leaning economy minister Sergio Massa, with votes pouring in Sunday. Electoral authorities said they intend to announce the results Sunday evening.
⛑India tunnel rescue efforts continue: It's been over a week since 41 workers got stuck after a tunnel collapsed in India. While rescuers have been able to transport food, water and oxygen into the tunnel, they haven't been able to get the men out. On Sunday, they started considering other ways to rescue them, like drilling through the top of the hill instead of through the rubble.
🏳‍🌈Russia's LGBTQ label: On Friday, the Russian Justice Ministry announced it had filed a lawsuit with the national Supreme Court to label the LGBTQ "international public movement" as extremist, which would also mean outlawing it. The ministry said it found "signs and manifestations of extremist nature" in "the activities of the LGBT movement" in Russia, like the "incitement of social and religious discord." The Court will have a hearing on the lawsuit on November 30.
🚫South Korea plans to ban dog meat: In some countries, dog meat is still on the table, but domestic opposition to the practice of eating dogs has been growing in South Korea. Now, the government has said it would introduce a bill this year to enforce a ban on dog meat. It will include a grace period and financial support for businesses needing to transition from the trade.
👮‍♀️Aussie drug bust: Police said on Sunday that a Hong Kong man was arrested in Australia for smuggling HK$630 million of crystal methamphetamine. Officers from Hong Kong's Narcotics Investigation Bureau found out he had been brought over to Australia to produce the drug, so they informed the Australian Federal Police so they could investigate. Drugs seized in a related raid have a value in Australia of about AU$126 million (about HK$630 million).
📢Hundreds of thousands protest in Spain: Spain has approved amnesty for about 400 people involved in Catalonia's 2017 separatist bid. On Saturday, about 170,000 people marched through Madrid in the largest protest yet against this new amnesty law.
🚓Russell Brand questioned: In September, UK police said they'd opened an investigation into allegations of sexual assault by comedian and actor Russell Brand. Recently, the Sunday Times newspaper reported that Brand had been called in for questioning by British police. Brand denies all the allegations.
📄Germany, France and Italy agree on AI regulation: Currently, the EU is trying to figure out how to regulate artificial intelligence (AI). But Germany, France and Italy have reportedly come to a joint agreement on their own AI rules. They've backed regulation commitments that are voluntary but binding for both small and large AI providers in the EU. This agreement could likely motivate broader EU negotiations.
🚀SpaceX launch fails: On Saturday, SpaceX launched an uncrewed Starship spacecraft with the most powerful rocket ever built. Unfortunately, the launch failed, and the rocket booster exploded, leading to the loss of the rocket and the spacecraft.
😢Fan dies at Taylor Swift concert in Brazil: At Taylor Swift's Eras Tour concert in Rio de Janeiro, a 23-year-old fan died before the show started on Friday. Fans were reportedly not allowed to bring water into the stadium, even as Rio experiences a massive heat wave. On social media, Swift posted that she had a "shattered heart" after the incident. She also postponed her next show in Rio.
👩‍🎓Michelle Yeoh honorary degree: On Friday, Oscar-winning actress Michelle Yeoh received an honorary humanities doctoral degree from the Hong Kong University of Science and Technology in recognition of her success in the film industry, advocacy work for women and the underprivileged and her sports and charity participation. Yeoh told the audience that Hong Kong, where her film career kicked off, would "always hold a special place" in her heart.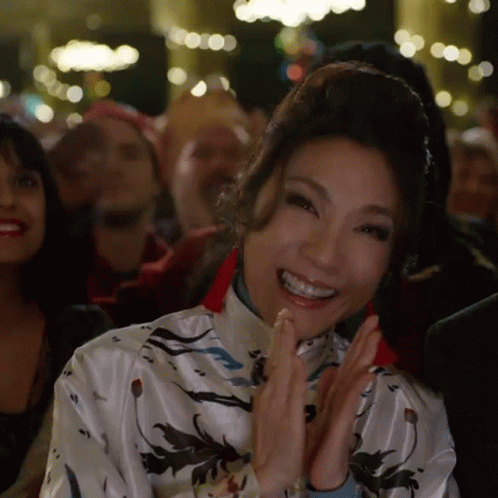 ---
Enjoying our TMS Headlines?
Forward it to a friend! After all, sharing is caring.
Anything else? Hit reply to send us feedback or say hello. We don't bite!
Written and put together by Joey Fung, Vanessa Wolosz and Christine Dulion