Space
From Japan's ispace moon mission to the secrets of SuperAgers – Here's your December 13 news briefing
To start off, we're looking into: Japan's first commercial lunar lander launches to the moon – The Japanese space startup ispace has ambitious space programs.
A few minutes every morning is all you need.
Stay up to date on the world's Headlines and Human Stories. It's fun, it's factual, it's fluff-free.
To start off, we're looking into:
Japan's first commercial lunar lander launches to the moon
The Japanese space startup ispace has ambitious space programs, including launching Japan's first-ever commercial lunar lander to the moon and embarking on a second lunar mission in 2023. The Tokyo-based company has been developing the Hakuto-9 lander for over a decade. It was initially expected to land on the moon last year via one of SpaceX's rockets, but that was postponed twice because of the Falcon 9 rocket's inspections.
On Sunday, Japan's ispace launched its first spacecraft mission to the moon with the SpaceX Falcon 9 in Florida. The ispace's Mission 1 is expected to land around the end of April. If successful, it'd be huge for the nation's space economy, and ispace would become the first private company to land on the moon.
What's new in ESG investment?
Ethical investment has been the fastest-growing fund category in recent years. It's so popular that over 4,000 EU-based funds call themselves ESGs.
But, in November, the EU proposed strict curbs on ESG investment products to limit the use of ESG or sustainability-related terms in fund names. The goal is to protect investors against exaggerated sustainability claims or greenwashing.
To comply, if a fund name has ESG-related terms, at least 40% of its assets must meet the EU rulebook's definition of a sustainable asset. If not, the managers must remove these words from fund names.
Now, the rules are making fund managers reconsider how to form ESG funds, as many of them don't meet the new standards and are having to downgrade.
China cracks down on deepfakes
The content produced through tech has become more and more difficult to separate from reality. Especially when it comes to deepfakes. A deepfake uses algorithms and augmented reality to produce new text, audio, images or video. It can make something look hyper-realistic even if it's been fabricated. It's a real problem when someone's likeness is replaced with another in a video, making it look like they said or did something they did not.
Now, China has set some rules on deepfakes, the first of their kind, and they require those who use this kind of tech to first get consent from people before they mess with their voices or images. Going into effect on January 10, the rules are meant to protect people from unpermitted impersonation.
To end, we'll look into:
What is a SuperAger?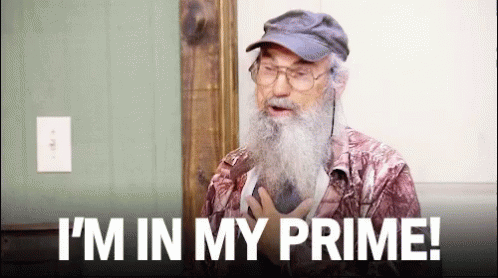 We all want to keep our brains in tip-top shape as we grow older. And there's a lot of common advice out there on how to do that: getting enough sleep every night, eating well and exercising regularly, doing puzzles, reading, journaling, avoiding hard drugs and drinking in moderation.

In the past few years, researchers and scientists have identified a group of people who they call "SuperAgers." SuperAgers are people in their 70s and 80s who have the mental capacity of people 20 to 30 years younger. At different universities, like Northwestern and Harvard, SuperAgers are being studied to see how everyone's brain health can be improved.

"SuperAgers are required to have outstanding episodic memory — the ability to recall everyday events and past personal experiences — but then SuperAgers just need to have at least average performance on the other cognitive tests," explained cognitive neuroscientist Emily Rogalski, a professor at the Feinberg School of Medicine within Northwestern University.

For the past 14 years, the Northwestern SuperAging Research Program has kept track of a group of SuperAgers. In this program, 3D scans are taken of the SuperAger's brain and then cognitive testing and brain scans are repeated annually. And researchers have seen some interesting results.

SuperAger brains contain something called "super neurons," which are cells in the memory part of the brain that were larger in SuperAgers than in the brains of their cognitively-average peers. These "super neurons" also don't have "tau tangles," which are found in brains affected by Alzheimer's disease. Tamar Gefen, an assistant professor of psychiatry and behavioral sciences at Northwestern, said, "The remarkable observation that SuperAgers showed larger neurons than their younger peers may imply that large cells were present from birth and are maintained structurally throughout their lives."

Even though SuperAgers clearly have some biological advantages, Northwestern has also noted some common habits of SuperAgers, which anyone can do to keep their brain as young as possible. For example, SuperAgers typically live an active lifestyle, continuously mentally challenge themselves, stay social and allow themselves to indulge every once in a while.
Editor's Note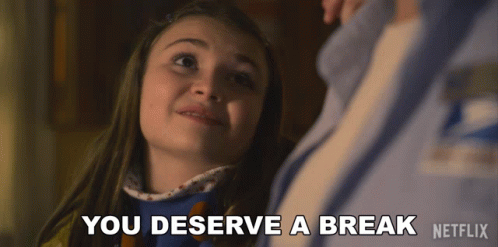 A warm hey to all our dedicated daily readers! The holidays are fast approaching, and everyone needs a break from the news now and then – even us. So, we wanted to give you a heads-up that we'll be on hiatus next week to spend some much-needed time relaxing and enjoying friends and family. We hope you do the same!

We'll be back to our regularly scheduled releases on December 26. Happy holidays!
In other news ...
📈Stocks: MSCI's global gauge of stocks is up 0.04% at 2684.71 at the time of writing.
📰Some specifics:
Dow Jones is up 1.58% to 34,005.04.
Nasdaq Composite hiked 1.26% to 11,143.74.
S&P 500 gained 1.43% to 3,990.56.
Hang Seng Index is down 2.20% to 19,463.63.
🧠Some quick factors to bear in mind:
In the US, stocks closed higher on Monday as investors looked ahead to Tuesday's CPI data and Fed meeting. Investors are optimistic that interest rate hiking can slow down soon.
The November US consumer price index (CPI) is due on Tuesday and is predicted to show a 6.1% rise yearly, down from 6.3% in October. This reading will be the final report of 2022, and investors will look for signs of an inflation slowdown.
The Fed will begin its two-day meeting on the same day and is expected to announce another rate hike on Wednesday.
Chinese stocks fell on Monday, with Chinese technology and property stocks leading losses after having rallied at the end of last week.
Meanwhile, Chinese airlines and travel-related shares traded higher in Monday's session as China could reportedly reopen the border with Hong Kong before Lunar New Year.
👄Some comments and chatter:
"The effects of these rate hikes and the accumulation of quantitative tightening and draining of liquidity from the bond market [are] going to make 2023, in my view, probably a recessionary year," said Jeffrey Gundlach, DoubleLine Capital CEO.
"It is arguably the last hope for that year-end rally that we've all been anxiously awaiting. Today's market seems to be pricing in the idea that CPI will be as expected and potentially that the 50bps, is what we will see regardless of CPI. The market could swing viciously in either direction, depending on this date." said Sylvia Jablonski, Defiance ETFs CEO and CIO, speaking on Tuesday's CPI reading.
"It does look like profit taking after a strong run as most are expecting that reopening won't be that straightforward or immediate," said Christina Woon, investment director of Asian equities at abrdn, referring to Chinese markets.
🛢Oil: US crude rose 3% to US$73.17, and Brent gained 2.5% to US$77.99 per barrel.
👛Bitcoin: At the time of writing, Bitcoin is up 0.52% at US$17,174.20.
🔫Shooting in Rome: In Rome, three women died, and four other people were injured after a man shot up a caf where a residents committee was meeting. One of those women was a friend of Italy's new prime minister. A suspect said to have had issues with the committee's board is in police custody.
👩‍⚖️Another execution in Iran: Iran says it has executed a second person who was arrested during a protest. His name is Majidreza Rahnavard, and he was accused of fatally stabbing two security force members and injuring four others last month.
📢Protests in Peru: After the last president was ousted by Peru's congress, the new president, Dina Boluarte, is expected to propose moving up general elections by two years. There have been protests all over the country calling for new elections with the former president now out of office.
📱China's trace tracking service to end: China has announced that it will abolish its COVID trace tracking service, called the "mobile itinerary card," on Tuesday. This system used cell phone data to track where someone had been and if they had visited any areas deemed "high risk" in order to contain COVID spread.
💣Russia continues to batter Kherson: It's been a month since Russia withdrew from Kherson, Ukraine, after being there for eight months. But Russian troops took new positions across the Dnieper River and continue to hit Kherson with artillery. On Saturday, authorities said that shelling over the past month has killed 41 people, including a child, and 96 were hospitalized with injuries.
⚡1.5 mil powerless in Odesa: Over 1.5 million people in Odesa, Ukraine, are without power. Russian drone strikes on the electricity grid have crippled the region. President Zelenskiy has said they are working to restore power, and Norway is sending US$100 million to help.
👮‍♀️Migrants found dead in Zambia: On Sunday, the bodies of 27 migrant men were found in Zambia, believed to be from Ethiopia. The bodies were dumped in a farming area near the capital, and these men seem to have died from hunger and exhaustion. One survivor was found alive, and he is now being treated in a nearby hospital.
💸Juul settles for $1.2 bil: The vaping company Juul has faced a ton of legal action and lawsuits over allegations its nicotine products have been geared toward minors. Now, Juul will pay US$1.2 billion to settle about 10,000 lawsuits related to the youth-vaping epidemic in the US.
✊Resistance at Peace Prize ceremony: At the award ceremony for the Nobel Peace Prize, one of this year's laureates, Yan Rachinsky, called the war on Ukraine "insane and criminal" during his acceptance speech. Rachinsky won the award as a part of the Russian human rights organization Memorial. He also claimed that resistance against Putin is known as "fascism" under the current regime.
🐤Twitter Blue relaunches: The Twitter Blue subscription was updated on Monday after the platform delayed its launch last month. It'll cost US$8 a month for web users and US$11 a month for those who use Twitter through Apple's App Store. The price difference reflects controversy over Apple's 30% cut from in-app sales.
💰EU aid to Ukraine: The EU has agreed to provide Ukraine with needed aid. The one holdout was Hungary, which had vetoed the €18 billion (US$19 billion) support package previously. Hungary won't oppose the move as long as the EU will work with it regarding graft concerns against the country.
✈Hong Kong border opening?: According to local media reports, China may drop quarantine for Hong Kong residents going into the mainland as soon as January. Quarantine-free travel may even be possible before the Lunar New Year, which begins on January 22.
⚠BREAKING: Sam Bankman-Fried has been arrested. We'll go more into this tomorrow.
🐶Zoo dogs: Remember that pair of dogs gifted by North Korean leader Kim Jong Un to South Korea's former President Moon? Well, Moon gave the dogs up last month after arguing with the current administration over their care. Now, they've been taken in by a local public zoo, which also happens to care for one of their pups.
Written and put together by Joey Fung, Vanessa Wolosz and Christine Dulion