Business
From retiring the "Queen of the Skies" to crashing at Seth Rogen's pad – Here's your February 2 news briefing
Let's take a trip down memory lane to honor a true aviation giant, the 747 jumbo jet, also known as the "Queen of the Skies."
A few minutes every morning is all you need.
Stay up to date on the world's Headlines and Human Stories. It's fun, it's factual, it's fluff-free.
To start off, we're looking into:
The legacy of the 747 jumbo jet
The backstory: Let's take a trip down memory lane to honor a true aviation giant, the 747 jumbo jet, also known as the "Queen of the Skies." In 1969, this revolutionary aircraft took its first flight and since then has made its mark on the world, carrying cargo and passengers, serving as a shuttle transporter for NASA and even being used as Air Force One for US presidents.

The 747 was a game-changer in air travel, connecting cities globally with its non-stop flights and making air transportation more accessible. Its impact on the aviation industry is significant, thanks to its innovative features such as the twin-aisle layout, overhead compartments and in-flight entertainment.

The development: But, with the airlines focusing on more budget-friendly options like two-engine planes made by Boeing and Airbus, the end of an era has come. This week, the last 747 jumbo jet was handed over to Atlas Air cargo. The end of 54 years of production was marked with a special ceremony in a big factory near Seattle, attended by workers, executives, and even actor and pilot John Travolta, who has flown a 747, to bid farewell to the beloved aircraft.
OpenAI launches AI detection tool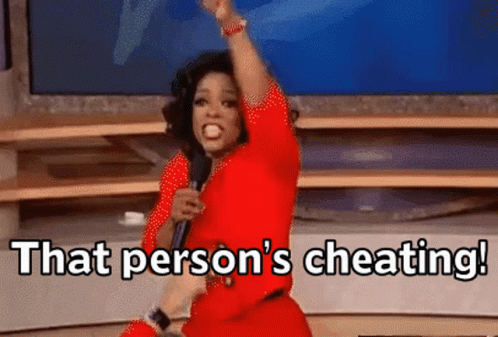 The backstory: Since November, OpenAI's AI language model ChatGPT has gotten a lot of attention with everything it can do. Students are realizing that ChatGPT can produce essays as good as (or even better than) what they're capable of, so now teachers are scrambling for ways to detect if assignments are from a student or a robot.

More recently: ChatGPT's popularity has sparked some controversy in the academic and professional world. Some love the tech, while others are worried about what it means for the future. Also, to address the issue of potential misuse, anti-cheat tools like GPTZero have started popping up.

The development: Now, OpenAI has launched its own software tool designed to detect AI-generated text. It can recognize text produced by OpenAI products as well as other AI writing software. It will be available as a web app and come with resources for teachers. But, OpenAI said that the tool, known as a classifier, has limitations. For example, in testing, only 26% of AI-written text was correctly identified when the company tested it out, and even 9% of the human-written text was flagged as being generated by AI. So, it's not foolproof.
Hong Kong bans CBD
The backstory: Cannabidiol, more popularly known as CBD, is a chemical found in marijuana. But it's not the same as THC, which is the component that gets you high. Often used as an anti-seizure medication, CBD has some alleged health benefits, like treating depression, stress and anxiety, reducing inflammation or even helping with PTSD.

More recently: Hong Kong is a city with thriving CBD-related businesses, like bakeries, restaurants and skin care lines. But last year, Hong Kong authorities announced they'd ban CBD. Why? The government said it's hard to isolate pure CBD from cannabis, and it can get contaminated with THC during the process. Authorities also said CBD could be converted to THC.

The development: Last Friday, customs authorities announced that CBD is a "dangerous drug," and there would be harsh penalties for smuggling it into the city and possessing, producing or selling it. Starting Wednesday, a ban on CBD and CBD products will go into effect in Hong Kong. Penalties include up to life in prison and HK$5 million (US$638,000) in fines.
To end, we'll look into:
The likelihood of a fungus pandemic
HBO TV show "The Last of Us" is a total sensation at the moment. And you have to admit that at least the apocalypse in this one is original. In the show (and the video game it's adapted from), a parasitic fungus takes over peoples' brains, spreading like a sickness from person to person and turning them into zombies.

How realistic is that premise? Science has an answer.

In reality, there's a fungus that invades animals' brains and turns them into zombie-like creatures. But, right now, that only applies to certain insects. Ophiocordyceps unilateralis, otherwise known as cordyceps or zombie-ant fungus, fills its host's body with spores so the fungus can reproduce. Then it controls the insect's mind, getting it to release these spores, infecting other insects and starting the cycle all over again.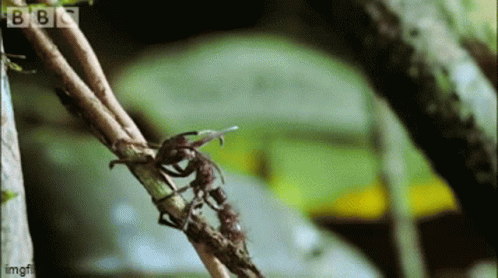 Bryn Dentinger, a biology professor at the University of Utah and curator of mycology at the Natural History Museum of Utah, explained how this possibly works to NPR. "There seems to be some combination of physical manipulation of muscle fibers, for example, possibly growth into the brain itself, that can impact its behavior. But there's also very likely some sort of chemical attack on the host, either small molecules, or proteins or some other things, that end up manipulating brain behavior."

Could something like this end up affecting humans, though?

"A fungal pandemic is definitely possible," Norman Van Rhijn, a mycologist researching fungal infections at the University of Manchester, told Insider.

Don't worry. Right now, there isn't any immediate threat from any known fungal species – certainly not in the way the show depicts. But, fungal infections are rising among humans, generally speaking. Plus, we have limited ability to treat fungal infections that might affect a human because our cellular structure is so similar. So, although it's unlikely, it's not completely out of the realm of possibility.

"The potential is huge for what can emerge and become a pathogen," said Tom Chiller, chief of the fungal disease branch of the US CDC, to Insider. "I am not going to be surprised that more fungi emerge as human pathogens, that become more challenging to treat and more infectious."

And we already know that certain fungi can affect brain activity. Ever heard of magic mushrooms?

For now, we're safe from turning into mushroom-headed zombies, and the whole thing is pretty far-fetched. But, as they say, never say never.
In other news ...
📈Stocks: MSCI's global gauge of stocks is up 0.23% at 2816.30 at the time of writing.
Dow Jones is up 0.02% to 34,092.96.
Nasdaq Composite rose 2% to 11,816.32.
S&P 500 climbed 1.05% to 4,119.21.
Hang Seng Index gained 1.05% to 22,072.18.
🧠Some quick factors to bear in mind:
On Wednesday, US stocks ended higher as investors were comforted by Fed Chair Jerome Powell's comments despite the Fed's 25 basis point rate hike. Although he did say there could be more hikes, he underscored the progress made so far and that inflation was cooling.
The recent rate hike signaled a softening of the Fed's aggressive tightening phase. Some impressive fourth-quarter corporate earnings also boosted stocks.
For example, fitness equipment company Peloton saw its shares jump 26.5% after reporting a year-on-year drop in its net losses. Meanwhile, semiconductor company Advanced Micro Devices saw its shares rise by over 12% after strong fourth-quarter earnings.
On the other hand, China stocks rose on Wednesday as the nation's manufacturing sector showed signs of headway, and the bull market on Wall Street ahead of the Fed's interest rate decision added to the positive sentiment.
Some analysts revised their forecast for China's 2023 annual GDP growth. For instance, economists from Citi increased their estimated growth rate to 5.7% as consumer spending has surged since the end of COVID curbs.
👄Some comments and chatter:
"We can now say for the first time that the disinflationary process has started. We can see that and we see it really in goods prices so far," said Fed Chairman Jerome Powell at the post-meeting press conference.
"Investors appears willing to fight the Fed – one of the many aphorisms on Wall Street that seasoned traders usually heed – and they do so at their own peril. This economy is much stronger than almost everyone believed and it is going to cause the Fed to overshoot on tightening, which will ultimately prove an even bigger risk to markets down the road, but in the meantime we are in a risk-on regime," said Chris Zaccarelli, chief investment officer at Independent Advisor Alliance.
🛢Oil: Oil prices tumbled on Wednesday with a big drop of over US$3 per barrel. The reason was a US report indicating increased crude oil, gasoline and distillates stockpiles. The situation was compounded by OPEC+ and its allies staying firm in their output plan, adding to negative sentiment. Brent dropped 3.1% to US$82.84, and US crude declined 3.1% to US$76.41.
👛Bitcoin: At the time of writing, Bitcoin is up 2.48% at US$23,701.80.
☣Radioactive capsule found: Yesterday, we covered a radioactive capsule that had gone missing in Western Australie. Good news! It's been found by the side of the road on the Great Northern Highway by emergency workers using radiation detection.
✈Fighter jets and Ukraine: Ukraine President Zelenskiy is trying to get Ukraine more weapons ASAP. The US said no to sending it fighter jets. Now, Ukraine's defense minister visited Paris, meeting with President Macron to try to get fighter jets.
🛑Pope goes to DRC: Pope Francis visited the DRC on Tuesday and called on foreign leaders to stop exploiting African countries for their resources.
💻Pro-Russian influence in Africa: After a year of war in Ukraine, Russian activists are spreading a pro-Russian campaign through Africa via social media. Called the "Russosphere," this network helps pro-Kremlin messages circulate using a French-language network across Facebook, YouTube, Telegram and other platforms.
📢School strike in UK: Teachers and civil servants all over the UK have demanded pay raises and better working conditions as the country experiences a cost of living crisis. On Wednesday, around half a million teachers, civil servants and their supporters staged a mass national strike. Many schools were shut down or had limited attendance, and tens of thousands of people marched in London.
💃Iranian couple imprisoned for dancing: A young Iranian couple posted a video on social media of them dancing in the street together. Now, they've received 10-year jail sentences for it, convicted of promoting corruption, prostitution and propaganda. While the government associated the dance with ongoing protests, the couple did not say it was related to the protests. They've also been banned for two years from leaving the country and using social media.
👭German woman kills doppelganger?: German police arrested a woman they suspect of murdering a lookalike she found online to try and fake her own death. Her parents reported her missing last August, and then police found a dead woman inside her car. It was later discovered the body was not hers, but someone who looked just like her. A man has also been arrested in connection to the murder.
📉Adani's wealth crashes: Just a few weeks ago, Gautam Adani was declared the richest man in Asia, and one of the richest men in the world. But now, he's lost billions of dollars after shares of his business empire fell after fraud allegations. Last Tuesday, Hindenburg Research accused Adani's ports-to-power group of stock manipulation and an accounting fraud scheme. Since then, his business has lost US$90 billion. He had a brief break on Tuesday after issuing US$2.5 billion in new shares. But that didn't last long, and the plummet continued on Wednesday.
🙋‍♂️TikTok questioning: TikTok CEO Chew Shou Zi is scheduled to testify before US Congress in March over topics including "its relationship to the Chinese Communist Party," data and privacy practices, how it affects kids and more. Some people are speculating about the possibility he could be detained in the US, similar to what happened with CFO of Huawei, Meng Wanzhou.
🖥Discord slows down graphics cards: Because of a recent bug, Discord is slowing down some Nvidia graphics cards. The bug came through a recent Discord update. Nvidia said it's working to fix the issue.
🤑CEOs aren't off the hook: We've been reporting on the many companies slashing spending and jobs to cut costs during a tight economy. Well, Intel is reducing management salaries, too, as part of this effort. Intel's CEO Gelsinger is taking a 25% cut, and others across the company are taking cuts from between 5-15% depending on their management level.
🏈Tom Brady retires… again: American football legend Tom Brady retired from the sport a couple of years ago, only to come out of retirement to play this last season with the Tampa Bay Buccaneers. Now, he says he's retiring again – for real this time. He is the most successful quarterback in history, so maybe he's good to hang up his hat, finally.
🚀Perseverance completes dirt sample collection: Part of NASA's Perseverence rover's job on Mars was to collect dirt samples as the space agency looks for signs of past life there. On Tuesday, Perseverance deposited its final 10 tubes of dirt in carefully mapped locations. These are backups in case the ones on board are not successfully delivered to the sample return lander. They'll hang out on the surface for about a decade until another ship can bring them back.
🏎Deal of the century: OOPS. A Porchshe dealer in China accidentally listed its latest Panamera at about US$18,000 instead of the actual running price of about US$148,000. Hundreds of bargain hunters put down a reservation on the car before the company realized "a serious mistake in the listed retail price." So close.
⛏Egyptian mummy workshop discovered: The ruins of a mummifying workshop from the 7th and 6th centuries were found underground in Egypt. On Wednesday, the findings were published, with 121 different substances and vessels found in the workshop. This gives anthropologists, historians and scientists new insight into the practice of mummification.
🏡Hanging with Seth: Famed actor and pothead Seth Rogen has listed his creative retreat in LA on Airbnb for just US$42 a night. Aside from the stellar price, you get to meet Rogen for a pottery class and raid the munchies in his "well-stocked" fridge.

Written and put together by Joey Fung, Vanessa Wolosz, Shebby Farooq and Christine Dulion