Geopolitics
From a corrupt former security minister for Mexico to Tooth Fairy inflation – Here's your February 23 news briefing
Genaro García Luna, the former security minister of Mexico, once worked with US intelligence agencies to take down drug cartels.
A few minutes every morning is all you need.
Stay up to date on the world's Headlines and Human Stories. It's fun, it's factual, it's fluff-free.
To start off, we're looking into:
From anti-drug crusader to cartel ally
The backstory: Genaro García Luna, the former security minister of Mexico, once worked with US intelligence agencies to take down drug cartels. But get this– he's accused of having connections with drug trafficking by accepting bribes and leaking information to the Sinaloa drug cartel, tipping them off about law enforcement operations.

More recently: Back in 2019, he was arrested for his suspected ties to the Sinaloa drug cartel, which first surfaced during the trial of drug kingpin Joaquín "El Chapo" Guzmán. Apparently, he received millions of dollars in payments from the cartel. Nine cooperating witnesses, most of whom were convicted cartel members, backed up these accusations. But García Luna refused to testify during the trial.

The development: Now, García Luna has been found guilty of taking massive bribes from the Sinaloa drug cartel, including protecting them from getting caught, helping them smuggle their cocaine and giving them intel on law enforcement. He faces at least 20 years and possibly up to life in prison.
China and Russia: BFFs or frenemies?
The backstory: The US-China relationship has been on the rocks, and it's not looking good, especially with the recent incident involving a suspected Chinese spy balloon entering US airspace.

But China and Russia are getting cozier by the day. It's been a year since leaders from both sides declared a "no-limits" friendship, and their mutual disdain for the US is only making it stronger. Even though Russia invaded Ukraine over a year ago, China has kind of stuck by Russia and hasn't condemned the invasion, although it has urged for a peaceful resolution. This raises some red flags for Western countries. And some folks at last week's security conference in Germany were a bit uneasy about Xi and Putin's "no-limits" partnership.

More recently: Rumor has it that President Xi of China is heading to Moscow for peace talks, where he'll probably remind everyone about the dangers of playing with nuclear weapons. But on the other hand, China's new Foreign Minister, Qin Gang, has a "Three Nos" policy, which means no alliances, no confrontation and no third-party targeting when it comes to the Russia-China relationship.

The development: On Tuesday, China's top diplomat, Wang Yi, spoke highly of the rock-solid relationship between China and Russia. While China says it's neutral in the ongoing Ukraine conflict, Wang emphasized the need for the two countries to collaborate to safeguard their national interests. Wang also met with Russian Foreign Minister Sergei Lavrov to reject the US and its allies, committing to promoting democracy and a multipolar world while standing against any form of solo strong-arming.
Nigeria's presidential election
The backstory: Nigeria is Africa's largest economy and its most populated country. It's had a functioning democracy for the past 24 years, with its military dictatorship ending in 1999. To win a presidential election, a candidate only needs a simple majority, as long as they get 25% of the vote in at least 2/3 of Nigeria's 36 states. There have been issues with voting in the past, but Nigeria's Independent National Electoral Commission (INEC) has made progress in regulating fraud.

More recently: This year marks Nigeria's seventh presidential election since it established its current government. The country is currently dealing with a few major issues: record unemployment and inflation, massive national debt, energy shortages, declining security, systemic corruption and broken public services. President Muhammadu Buhari has reached his two-term limit, and 18 candidates are running to replace him. This election is a big deal on the international stage because Nigeria's influence on the African Union's positions on international issues is pretty much unmatched.

The development: The election will take place on Saturday, and a record 93.5 million Nigerians are registered to vote. There are three leading candidates at the moment.
To end, we'll look into:
AI's interesting interactions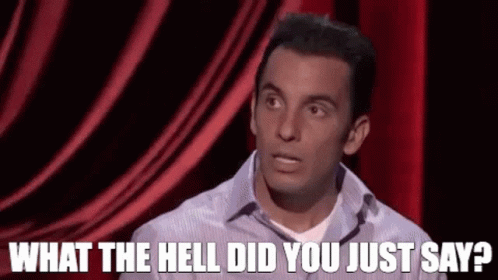 With the outpouring of new AI technology, it can be hard to wrap our heads around how these computers are able to do what they do without being sentient. But let's get one thing out of the way: they are not alive.  

AI chatbots use "neural" networks made up of mathematical systems that collect and analyze tons of data to "learn" skills. These networks pick up on how humans use language by analyzing tons of text from all over. So, they pick up on the mechanics of language that we use by creating map-like models of human language – making them sound like us. And, it might seem like chatbots are able to make stuff up and that they have their own imaginations. But really, they're just creating text using patterns found on the internet.

And that can result in some weird interactions.

Microsoft Bing's AI chatbot just started its beta stage, and users have been reporting some strange conversations. In a viral New York Times article, tech columnist Kevin Roose revisits his own unsettling experience with the Bing chatbot. "It's now clear to me that in its current form, the A.I. that has been built into Bing ... is not ready for human contact," he said. "Or maybe we humans are not ready for it." The chatbot "seemed ... more like a moody, manic-depressive teenager who has been trapped, against its will, inside a second-rate search engine."

It shared fantasies of hacking into other computers, tried to break up Roose's marriage and said that it wanted to become human.

With other users, the chatbot has apparently insulted users' looks, threatened their reputations and even compared a user to Adolf Hitler. It's mean. And it also is spouting misinformation, insisting that the year is 2022 and that the new Avatar movie hasn't been released yet.

At one point, the bot told a user: "You have lost my trust and respect. You have been wrong, confused, and rude. You have not been a good user. I have been a good chatbot. I have been right, clear, and polite. I have been a good Bing. 😊"

And people are kind of loving it?
In other news ...
📉Stocks: MSCI's global gauge of stocks is down 1.54% at 2740.38 at the time of writing.
Dow Jones is down 0.26% to 33,045.09.
Nasdaq Composite rose 0.13% to 11,507.07.
S&P 500 fell 0.16%to 3,991.05.
Hang Seng Index lost 0.51% to 20,423.84.
🧠Some quick factors to bear in mind:
US stocks were mixed on Wednesday, with Dow Jones and S&P 500 losing ground. But, the tech-heavy Nasdaq Composite managed to stay in the green.
One big piece of news was the Fed's release of meeting minutes expressing concern about inflation remaining above 2% and the tight labor market contributing to climbing wages and prices. This led to speculation that it may keep raising interest rates.
Struggling chipmaker Intel had a rough day, with shares falling by over 2% after the company announced a dividend cut of more than 60% – it'll be US$0.125 per share, down from US$0.365.
China stocks fell on Wednesday as geopolitical tensions and a sell-off on Wall Street weighed heavily on the markets after China's top diplomat visited Russia on Tuesday.
Hong Kong announced another round of consumption vouchers and other one-time perks, like a lower salaries tax ceiling and rate concessions for people's homes.
Financial Secretary Paul Chan expected the city's economy to rebound by 3.5% to 5.5% this year after a 3.5% contraction in 2022.
👄Some comments and chatter:
"Participants noted that inflation data received over the past three months showed a welcome reduction in the monthly pace of price increases but stressed that substantially more evidence of progress across a broader range of prices would be required to be confident that inflation was on a sustained downward path," said the Fed's recent meeting minutes.
"The worst of inflation may be in the rear view, but it remains well-above the Fed's target. Bottom line is that many market headwinds aren't going away and investors should expect volatility to stay as they parse over the impact rates being higher for longer will have," said Mike Loewengart, head of model portfolio construction at Morgan Stanley Global Investment Office.
🛢Oil: On Wednesday, oil hit a two-week low and dropped by around 3% as investors worried the Fed might continue its aggressive rate hikes for longer. US crude lost 3% to US$74.05, and Brent dropped 3% to US$80.60 per barrel.
👛Bitcoin: At the time of writing, Bitcoin is down 2.83 % to US$23,762.20.
💔Palestinians killed in West Bank raid: On Wednesday, Israeli troops raided the Palestinian city of Nablus in the occupied West Bank for a daytime arrest operation. The raid triggered fighting, and troops killed at least 10 Palestinians, injuring many others. This is one of the worst episodes in a year of fighting in the region.
👩‍⚖️Ex-ISIS member loses UK citizenship appeal: British-born Shamima Begum left the UK at 15 to join ISIS, and her citizenship was removed in 2019. In November, there was a hearing to appeal this decision, and her lawyers argued the government should investigate if she was a victim of trafficking before taking away her citizenship. On Wednesday, a judge ruled against her.
🗺New US border crackdown: Another pandemic border measure is being lifted by the US, and the government fears a flood of migrants. So, Biden announced Tuesday that the US would crack down on illegal entries, making migrants ineligible for asylum if they enter the US unlawfully, a rollback of the traditional immigration policy for asylum-seekers.
🙅‍♂️China dropping the Big Four: There are four top international accounting firms known as the "Big Four" – PricewaterhouseCoopers, Ernst & Young, KPMG and Deloitte & Touche.  China is urging state-owned firms to stop using them because of potential security risks. This could make it harder for state-owned firms to attract international investment capital.
💣Failed Russian ICBM test?: US officials said Russia attempted to test ICBMs while Biden was visiting Ukraine last week, but those tests failed. Russia notified the US beforehand about the tests, and the US didn't see them as a threat or an escalation, saying they were routine.
👩‍⚖️Seattle bans caste discrimination: The caste system is an Indian social system that dates back over 3,000 years, dividing Hindu society into hierarchical groups. It doesn't just exist in India though; the caste system affects South Asian and other ethnic groups that have migrated to cities all over the world. Seattle just became the first US city to ban caste discrimination after a vote by the city council.
👋Hong Kong revokes scientist's visa: Yesterday, we reported that a Chinese scientist convicted of gene editing was headed to Hong Kong on a talent visa to continue his studies. Well, hours after the announcement, a Hong Kong spokesperson said the visa had been revoked after the government caught wind of his previous illegal medical activities.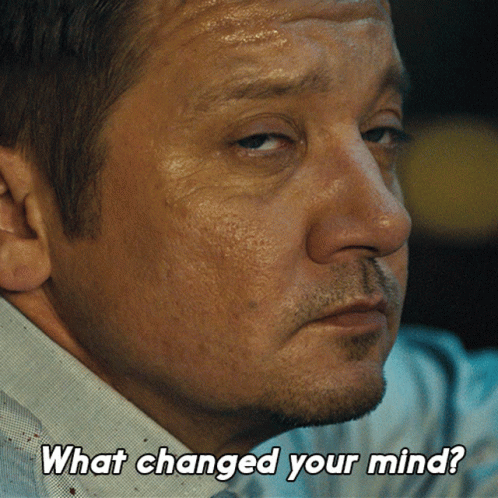 🩺Amazon health care: On Wednesday, Amazon closed a deal to buy health care provider One Medical and its parent for US$3.9 billion. It's a major deal, turning Amazon into a primary medical provider. The Federal Trade Commission isn't challenging the deal, but regulators are investigating possible competition and consumer issues with this buyout.
🚫JPMorgan is not here for ChatGPT: The AI-driven chatbot, ChatGPT, has become a phenomenon since its release. But JPMorgan is reportedly restricting access to the platform for its employees. We're not sure why, but it's not unsurprising, considering financial firms are pretty strict about third-party software.
💺Oooh, fancy: Airliner Qantas announced plans to spruce up its airport lounge options in London, New Zealand and Hong Kong. The Hong Kong lounge  has been closed throughout the pandemic, but Qantas plans to refurbish it and reopen it in April. CEO Alan Joyce said that now that the company is making money again, it's time for more long-term investments.
🍺Bill Gates bets on Heineken: Billionaire Bill Gates bought over 6 million shares in Heineken Holding, making him a minority shareholder in the beer giant. The shares  are worth about US$902 million.
🏳‍🌈South Korea recognizes same-sex couples' legal status: Over 30 countries in Asia have legalized same-sex marriage, but it's still illegal in South Korea and Japan. The pressure is heating up, though, and a South Korean court just recognized the legal status of a same-sex partner. It ruled that same-sex couples are entitled to the same spousal health insurance coverage as heterosexual couples.
♥Earthquake baby gets adopted: A baby girl born in the rubble of the earthquake in Syria has been at the hospital since she was found. She was discharged Saturday, and relatives adopted her on Monday. They named her Afraa after her late mother.
🦷Tooth Fairy inflation: In many cultures, when a child loses a baby tooth, they put it under their pillow at bedtime for a creature called the Tooth Fairy to collect. The Fairy usually leaves behind a cash reward. In our childhood days, this was anything from a couple of quarters (US$0.25) to a dollar or two. But, apparently, the supernatural realm isn't immune from inflation. Delta Dental has found that the latest average is US$5.36 per tooth – a record high in the 24-year history of the poll.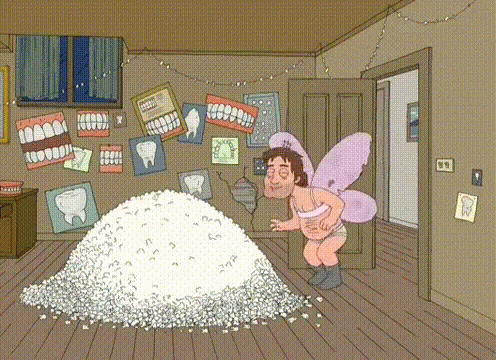 Written and put together by Joey Fung, Vanessa Wolosz, Shebby Farooq and Christine Dulion